System Of A Down is one of those bands that has a near-universal appeal and everyone, whether they want to admit it or not, has gone through a System Of A Down phase.  Here's what I learned during mine, which lasted from age 12 to, well, now.
5. Steal This Album! (2002)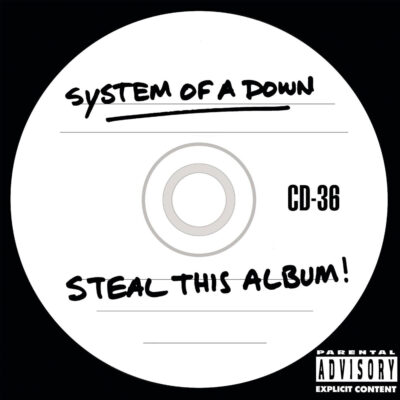 You know those TikTok videos where some guy is like "here's how to write a [band] song in 30 seconds!" and then just kind of generically breaks down each element of a song by said band? That's what "Steal This Album!" feels like to me. It's algorithmically generated System Of A Down. It's by no means bad, but especially considering it came out only a year after "Toxicity," it just falls flat. With the exception of the mesmerizing "Roulette" and the whiplash between nonsensical and gorgeous in "I-E-A-I-A-I-O," it's just like, a fine album.
It does the job. It's fine, guys. Don't hurt me please.
Play it again: "I-E-A-I-A-I-O"
Skip it: "Ego Brain"
4. System Of A Down (1998)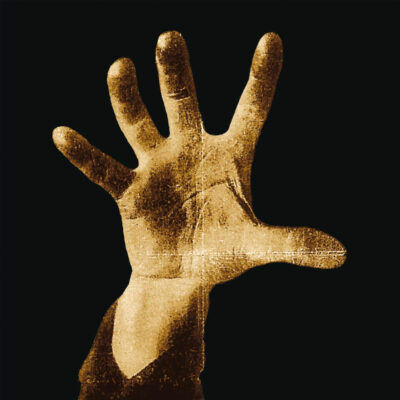 As far as a fairly unpolished debut goes, SOAD's self-titled album goes pretty damn hard. It feels like them at their most distressingly manic, and gives the listener a little taste of what's to come. It also contains some of the best unhinged Serj vocalizations to scare your mom with. That being said, some tracks can feel repetitive or under-written, which isn't a deal-breaker, but means that I don't wind up revisiting this one often. This album is growing on me, though, particularly due to the borderline slap bass that appears from time to time.
Bonus points go, predictably, to "Sugar" for foregoing standard song structure completely and becoming enthrallingly weird and endlessly memeable as a result.
Play it again: "Sugar"
Skip it: "CUBErt"
3. Hypnotize (2005)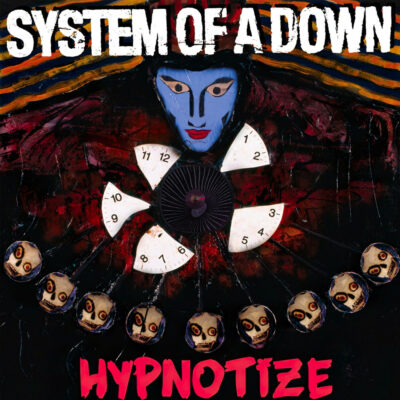 While this album undoubtedly has some of the smash hits of this era of SOAD, I can't help but feel like it lacks a little cohesiveness. And (spoilers) compared to its predecessor, the non-radio tracks tend to blend together more. Maybe that's the downside of a double album released a few months apart; the first one is always going to hit a bit harder. However, some of my fave standalone songs are on this album, including the often overlooked "Tentative." And "Vicinity of Obscenity" is like, peak Dada-ist Serj lyricism that remains untouchable. I will yell TERRA COTTA PIE HEY whenever I can. Which isn't often, but I'm working on it.
Also, "selling ass for heroin" ranks #1 for "lines I should not have been singing along to while listening to this on my mp3 player when I was 13."
Play it again: "Lonely Day"
Skip it: "Attack"
2. Mezmerize (2005)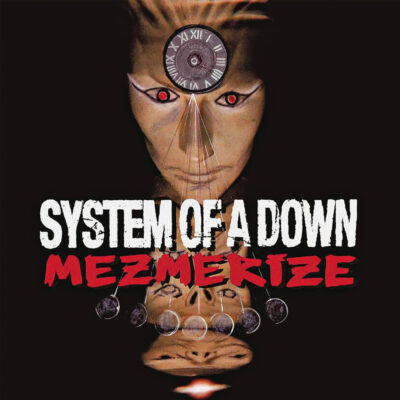 I'm going to be perfectly honest: this is my favorite SOAD album and I almost put it at number 1,  but after thinking long and hard about it, I realized that I had to be objective about this. Every track on this brings a little something different to the table, and yet it still sounds like it came from the same session. "B.Y.O.B." is obviously killer, and major kudos to "Radio/Video" for managing to make psuedo-klesmer sound cool. Even some of the lesser known tracks like "Old School Hollywood" utterly fuck, and I'm not just saying that because I really like talkbox vocals, even though that is true and should not discredit me and has nothing to do with the embarrassing results of my Spotify Wrapped.
Play it again: "B.Y.O.B.," "Cigaro," "Radio/Video," "Question!"
Skip it: "Lost in Hollywood"
1. Toxicity (2001)
Ah, yes. The album that got everyone and their cousins who smoke K2 into SOAD. And for good reason–I kind of can't believe this is only their second album, considering how sprawling and experimental it is. And yet each seemingly discordant piece fits together into a captivating puzzle of a whole. It makes a lot of sense that three of their top five songs on Spotify are from "Toxicity." It manages mainstream appeal while remaining interesting and unpredictable.
There are honestly just too many good tracks to even call out here. It's an iconic album for a reason and genuinely lacks weak spots. The lowest I'll give any single song from this is like, a C. Which is better than most nu-metal ever gets at its very best.
Play it again: All the hits, play them on repeat
Skip it: "Science"
For the official Hard Times take on the Machine Gun Kelly cover of "Aerials," click here.
Read more rankings of your favorite bands