Saturday March 24, 2018
THE HARD TIMES PRESENTS: LAN PARTY
LAN Party is an interactive comedy show where comedians play video games alongside a live audience at an apartment in Brooklyn.
It's like a big video game hang out party, where the audience is encouraged to shout out directions and advice as the comedians make their way through the weird video games chosen for them to play.
This month, we are playing JUMP FORCE, a very silly fighting game that features characters from Dragon Ball, Naruto, Death Note, and more! Plus, we are joined by the hilarious BALLIN' OUT SUPER! so please come help us create the dumbest anime character possible.
Plus, the whole show is streamed on TWITCH at 8pm EST.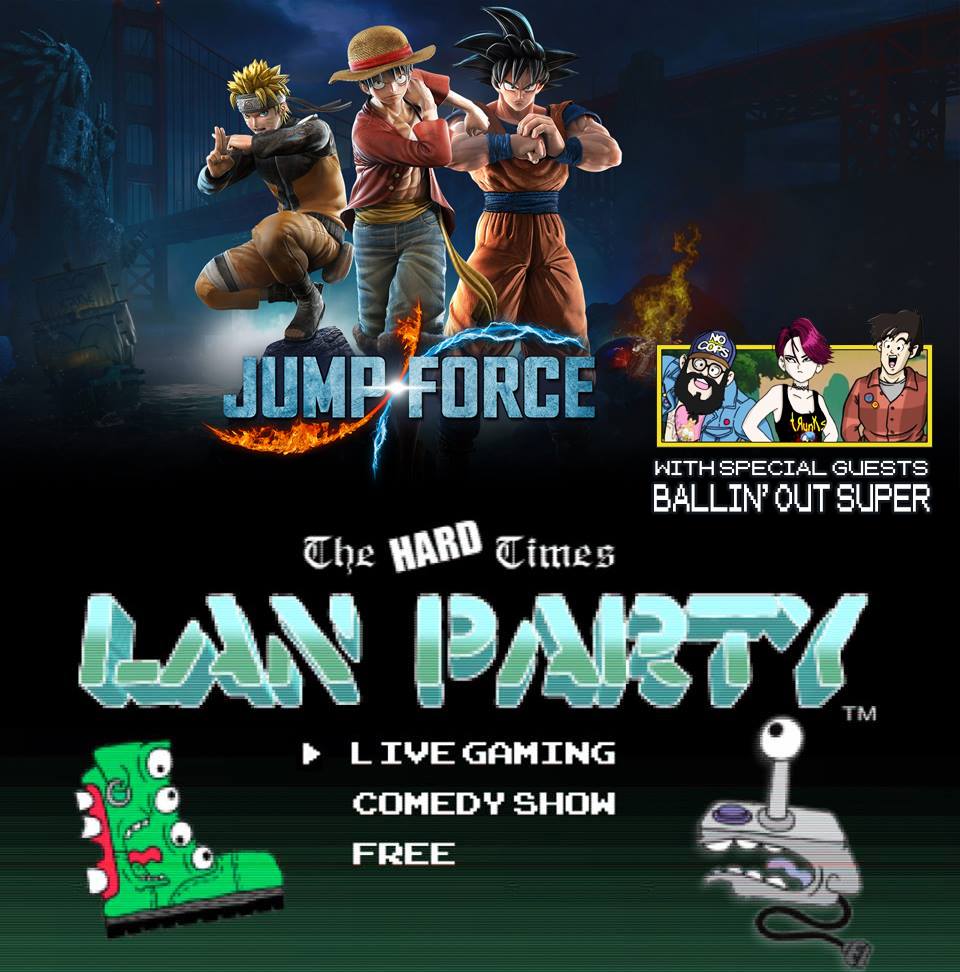 ---
Sunday March 24, 2019
THE HARD TIMES LIVE
JAMES ADOMIAN
ELIZA SKINNER
REGAN & WATKINS
BRANDIE POSEY
BRENDAN KRICK
Hosted By BILL CONWAY
@ THE SATELLITE
1717 SILVER LAKE BLVD
LOS ANGELES, CA 90026
Show: 8:30
Doors: 8:00
Ages 21+
$8 Admission advance $10 at door.
TICKETS
FB EVENT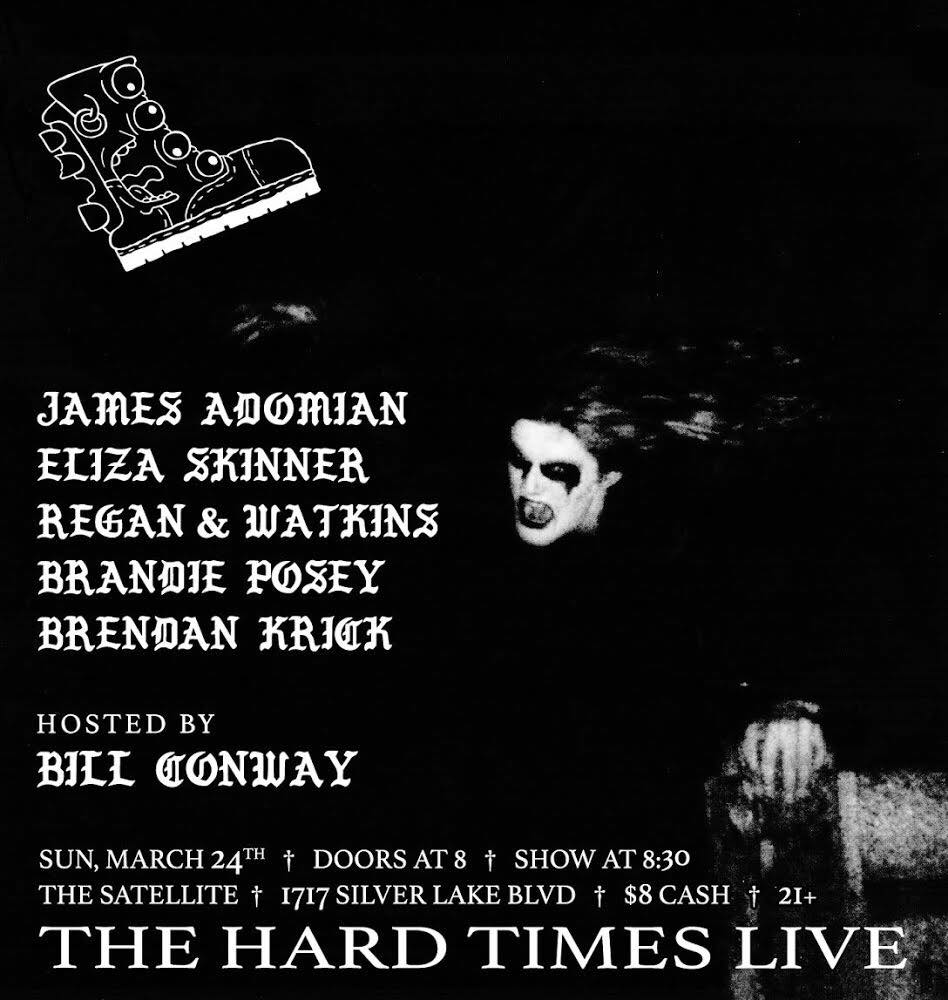 ---
Sunday March 31, 2019
GORILLA BISCUITS
FURY
EX YOUTH
BEST MISTAKE
@ 924 GILMAN ST.
BERKELEY, CA 94710
Show: 8:00
Doors: 7:00
All Ages
$20 ADMISSION +$2 ANNUAL GILMAN MEMBERSHIP
TICKETS
FACEBOOK EVENT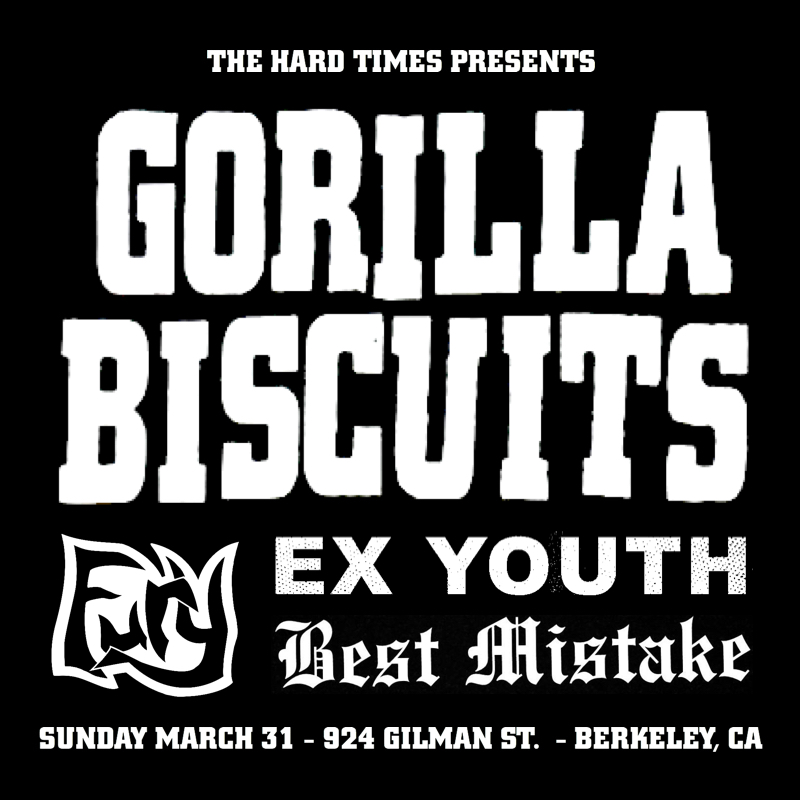 ---
Wednesday May 1, 2018
KNOCKED LOOSE
THE ACACIA STRAIN
HARMS WAY
SANCTION
HIGHER POWER
HANDS OF GOD
@ THE CATALYST
1011 PACIFIC AVE.
SANTA CRUZ, CA 95060
Show: 6:30
Doors: 6:00
Ages 16+
$18 ADV, $23 DOS
TICKETS
FACEBOOK EVENT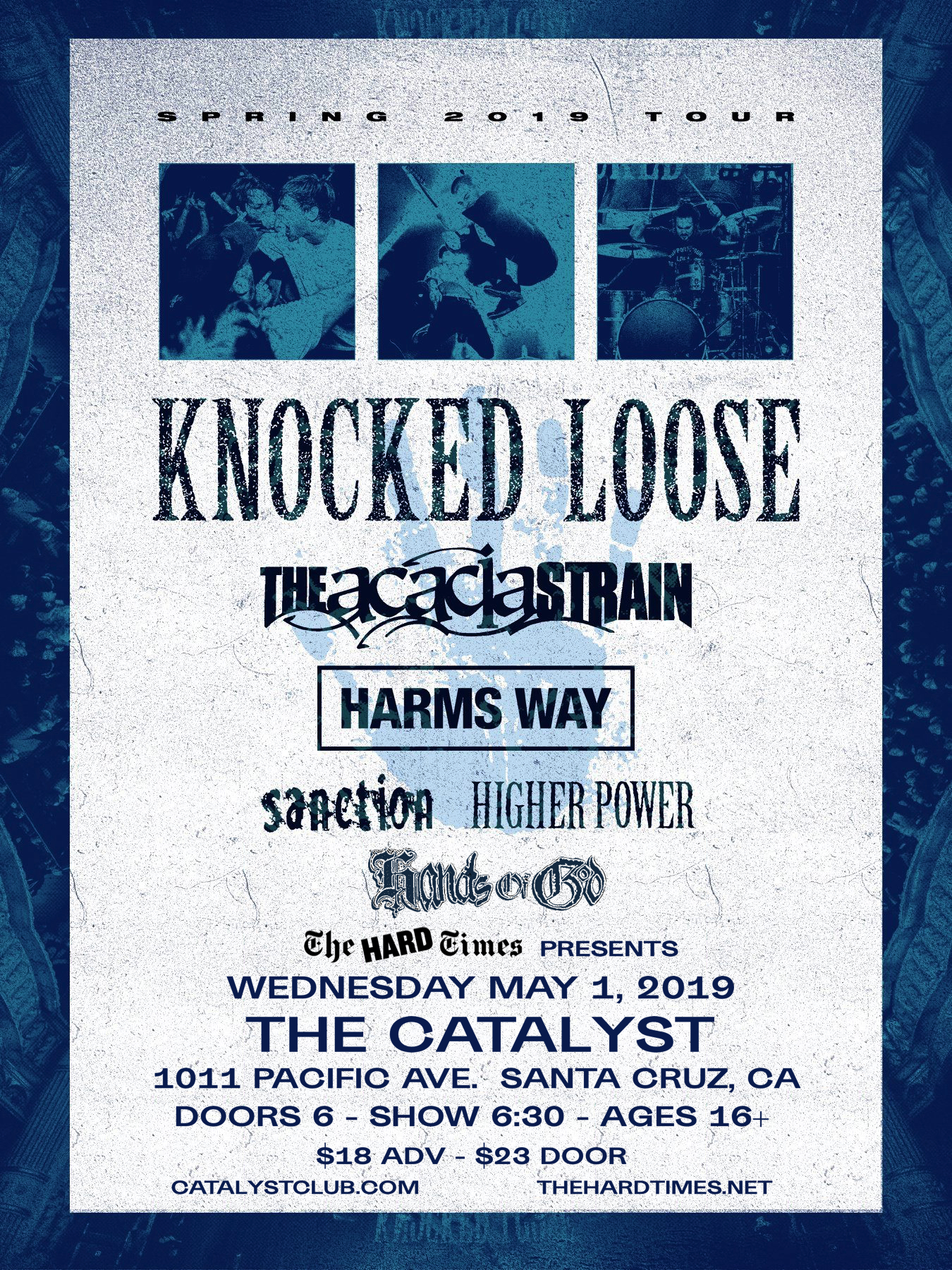 ---
Sunday May 12, 2019
SEEYOUSPACECOWBOY
WRSITMEETSRAZOR
OUTLIER
@ THE RITZ
400 S. 1st ST.
SAN JOSE, CA 95113
Show: 9:00
Doors: 8:00
Ages 21+
$10 ADMISSION
TICKETS
FACEBOOK EVENT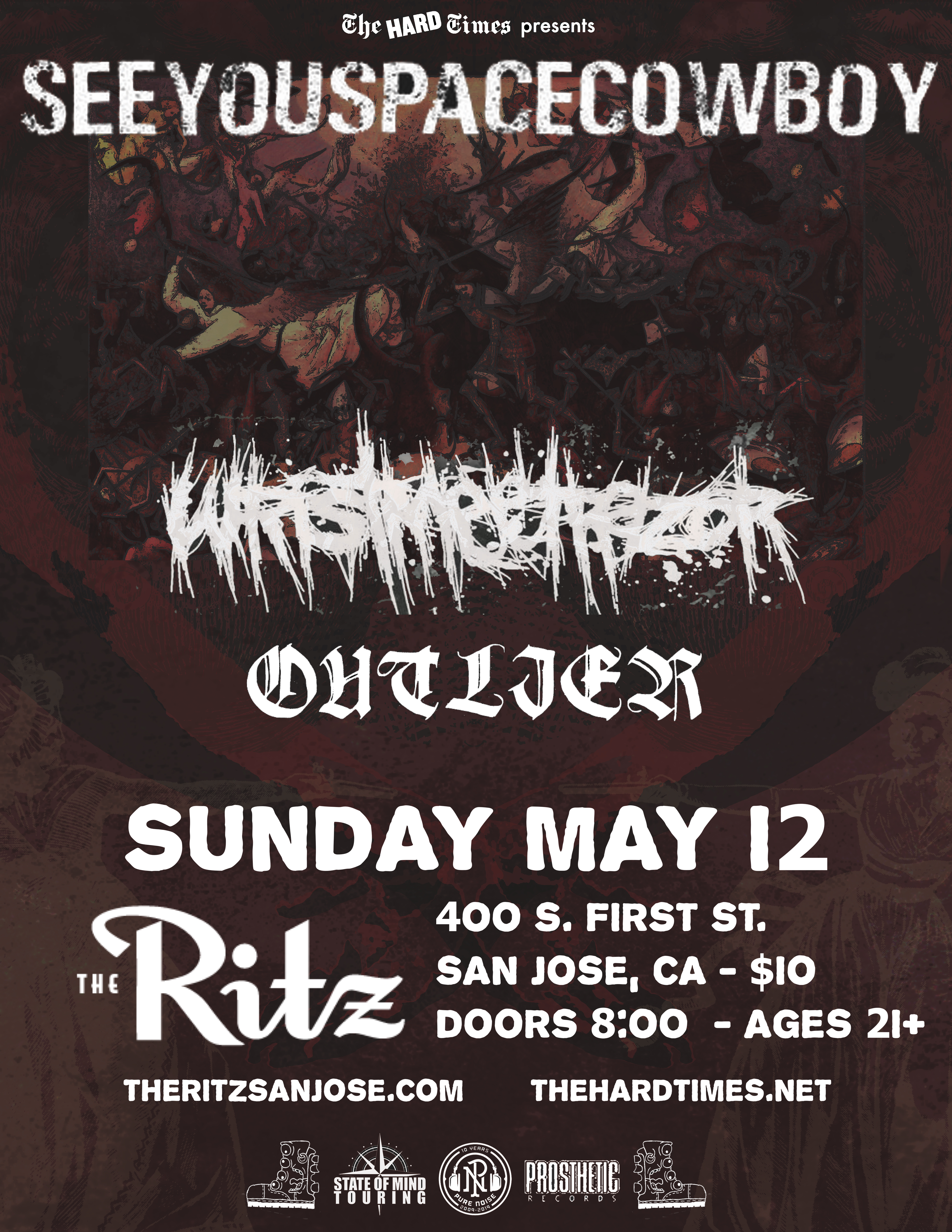 ---
Friday May 17, 2019
IGNITE
DARE
LOW END
STEPPING STONE
@ THE RITZ
400 S. 1st ST.
SAN JOSE, CA 95113
Show: 9:00
Doors: 8:00
Ages 21+
$18 ADMISSION
TICKETS
FACEBOOK EVENT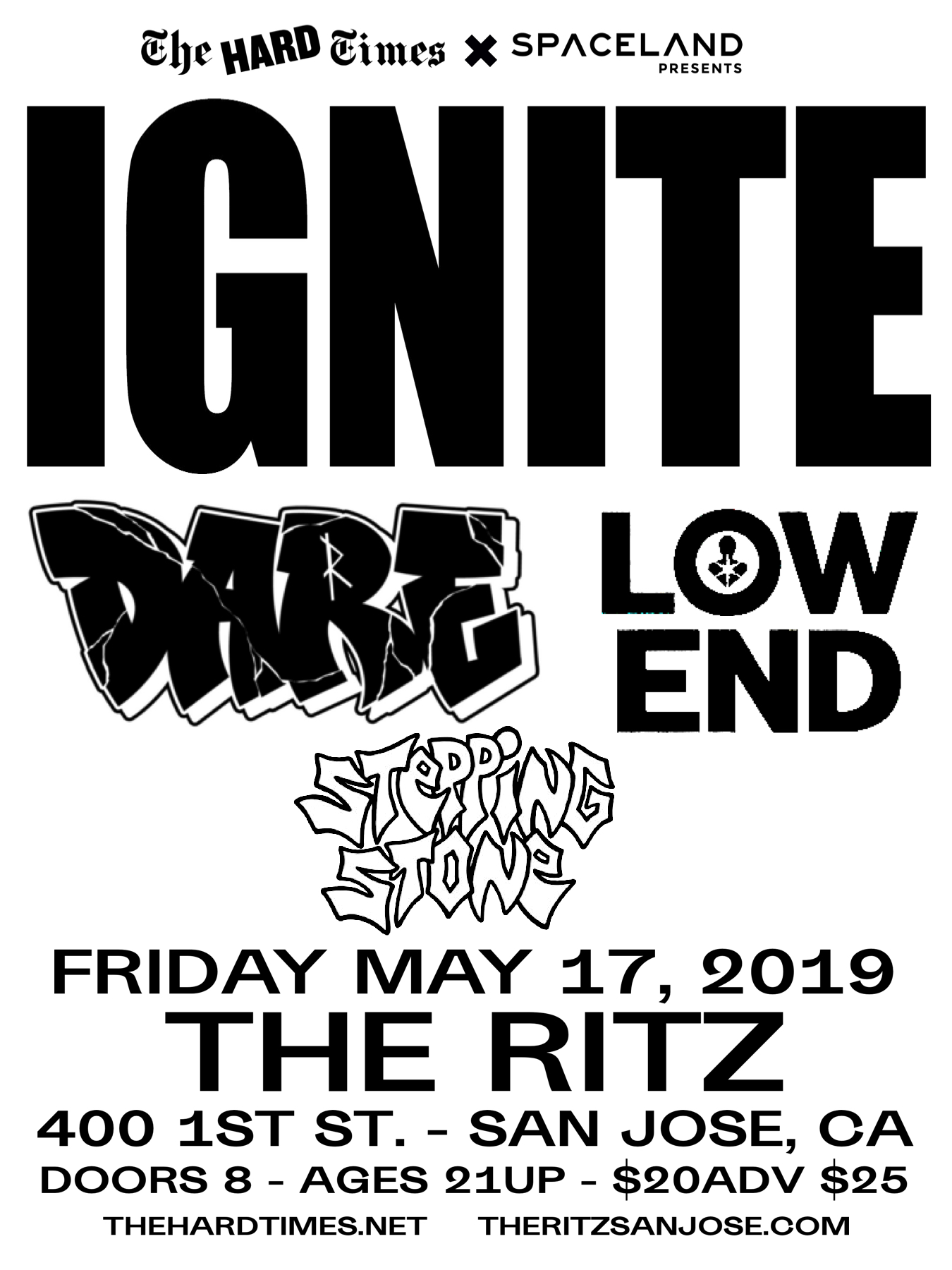 PAST HARD TIMES SHOWS
The Hard Times is proud to announce the creation of The Hard Times Shows, the new live event arm of our growing media empire. Because our site was founded by punks we've been booking shows for our friends already (thanks for coming!), but The Hard Times Shows represents us dedicating more time and resources to booking the bands who have inspired and motivated us throughout the years. We'll be teaming up with our friend and veteran Bay Area hardcore/punk promoter Nick Bane of Bane Shows on this project, and we can't wait to show you what we have in store.
Contact: [email protected]
Connect: @thehardtimesshows on Instagram, Facebook, Twitter
BILL CONWAY hosts the straight edge podcast, EDGELAND
Contact for booking appearances: [email protected]