SAN FRANCISCO — Amidst news of legendary emo band Jawbreaker reuniting for Riot Fest after a 21 year hiatus, a Jawbreaker T-shirt also reunited with a body it remembered as being considerably smaller in the mid '90s, according to slightly uncomfortable sources.
"Jesus Christ, this is a tight fit," said Justin Wilmot's medium-sized When It Pains, It Roars T-shirt, stretched over Wilmot's 43-year-old torso. "At first, I thought maybe I shrank over the years, but I took a look in the mirror. I haven't changed a bit."
Wilmot, however, was unfazed by the changes to his body and weight and their effect on the T-shirt.
"I was so excited when I heard about the Jawbreaker reunion, I just had to throw on my old band shirt in solidarity. And, what do you know? It still fits great, baby," said the blissfully unaware Wilmot while cradling his 6-year-old daughter. "Even though my shirt and I are both older now, I can feel the same energy we had back in the day singing along to 24 Hour Revenge Therapy. It's like no time has skipped at all."
Related:
Wilmot and the Jawbreaker T-shirt originally broke up due to "creative disagreements," according to statements from the time. Sources close to the duo later revealed, however, that the split had more to do with Wilmot's rejection by his crush while wearing the shirt, leading Wilmot to declare it "cursed." Time, according to Wilmot, has healed those wounds, but some disagree.
"Justin is delusional if thinks we're gonna be able to work together again. We aren't the same as we once were — specifically by around 75 pounds in his midsection," said the T-shirt, who reluctantly agreed to the reunion in order to again experience sunlight. "I feel like I'm being stretched so thin whenever I'm on his body. This reunion is already falling apart at the seams."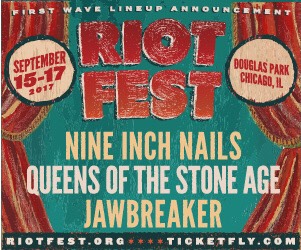 At press time, Wilmot was spotted with his Jawbreaker T-shirt in a local park, looking at Chicago hotel prices on his phone. Despite the conflict between them, however, many fans expressed excitement about the reunion. "Love that shirt, dude," confirmed someone walking past Wilmot.