Before you get into these rankings it's important you understand that the worst album from The Get Up Kids is still better than 90% of the other "emo" bands of the era. The Get Up Kids are on the Mount Rushmore of emo bands, and I'm not talking about the Myspace/Hot Topic emo that turned the entire genre into a punchline to be ridiculed by guys named Luke who drive a Jeep and pose for Christmas photos holding various assault rifles. Anyway, let's get into it.
6. On a Wire (2002)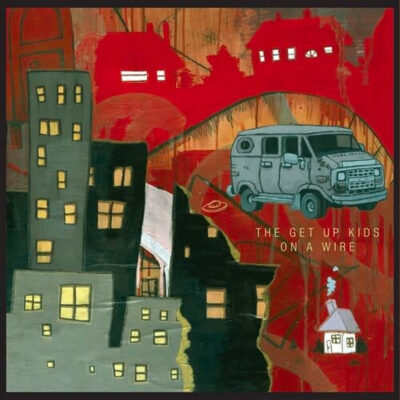 In 2002 The Get Up Kids were riding high. Emo music was about to take over every high school drama department, they had just toured with Weezer (who were still somewhat respectable at the time), and they were flirting with the mainstream. Then they released "On a Wire." It's like your favorite team had just won the championship, and then the next season they came back, filled the water jug with liquid shit, and started devouring the diarrhea in front of everyone. I've lost the thread here, but this album isn't their best.
Play it again: "Campfire Kansas"
Skip it: All other songs on the album
5. Guilt Show (2004)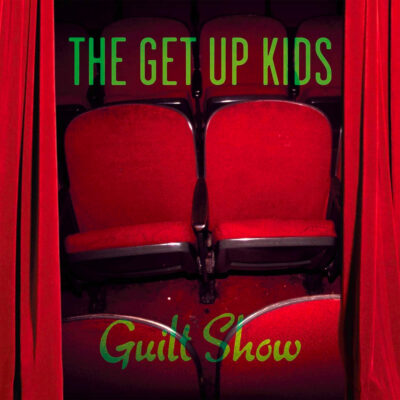 This is by no means a bad album, in fact if it's the first The Get Up Kids album you ever heard you probably have a fondness for it, but unfortunately you're wrong and you need to understand that. "Guilt Show" just lacks the special sauce that makes TGUK so replayable. The tempo is a bit too slow, there seems to be a country twang to the whole thing, and for that reason, it's low on this official list.
Play it again: "How Long is Too Long"
Skip it: "Sick In Her Skin"
4. There Are Rules (2011)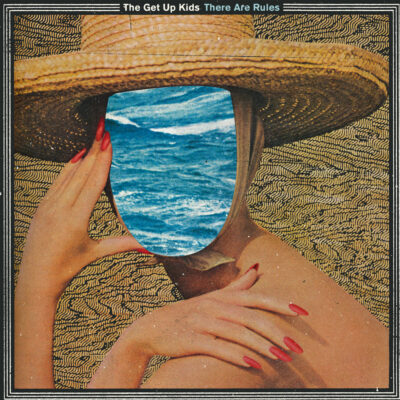 This is the biggest departure stylistically for The Get Up Kids, but it makes sense in its own way. You can hear The Pixies, Failure, and new wave influences throughout, and I'm just going to assume The Get Up Kids kids are fans of those bands and new wave in general. If I'm wrong then I'll eat a car tire. The entire fucking tire, steel band and all. I'm being serious, if you can provide me with written proof that I am wrong then we can go to the Costco Tire Center by my house and I'll start chowing down. No condiments, no water, all rubber, and metal.
Play it again: "Tithe"
Skip it: Rally 'Round the Fool
Honorable Mention: Eudora (2001)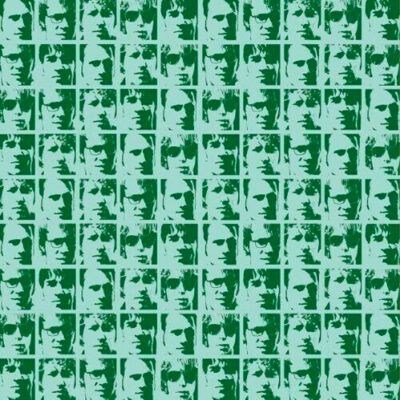 Unfortunately, compilation albums aren't allowed to be ranked. Including them in a rankings list will often get you on some sort of terrorist watch list. But we are going to try to sneak this under the radar, and hopefully next time I fly I'm not subjected to a full cavity search. This comp has a lot of B-sides and covers. Some of the covers are arguably better than the originals, others are a waste of time entirely. Sidenote, I got banned from the mall for stealing this CD before an orthodontist appointment back in 2001. The good old days.
Play it again: "Close to Me"
Skip it: "Beer for Breakfast" (No self-respecting straight edge person actually listens to this cover)
3. Problems (2019)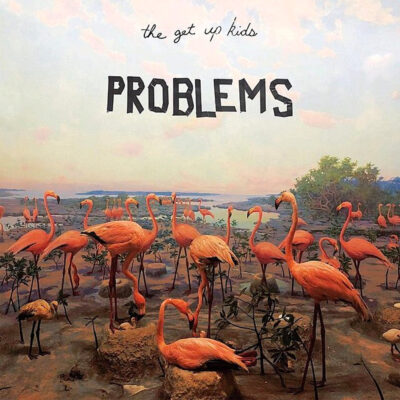 That's right, it's not often a band's newest album is this high on a list. But, for the most part, the Get Up Kids had a return to form with "Problems." The majority of the songs are upbeat, Matt Pryor is really belting out those lyrics, and if this was an album that came out during the time people were forced to listen to CDs I'd know every lyric, but since streaming ruins everything I never think to listen to it, still good though.
Play it again: "The Advocate"
Skip it: "Waking Up Alone"
Honorable Mention: The EP's: Red Letter Day & Woodson (2001)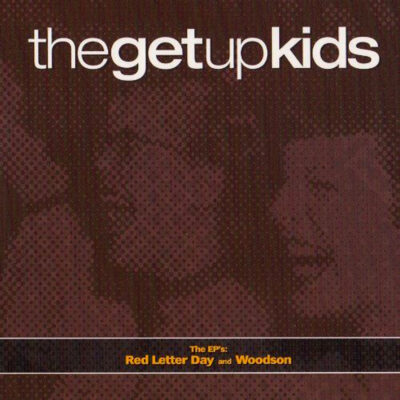 "Woodson" is the first music The Get Up Kids released and it's got more of an edge. The songs are yelled a little bit more than they are sung, and it's amazing. "Red Letter Day" is the first release featuring James Dewees on keyboards and it took The Get Up Kids from a good band, to a great band. Also, I had a friend who claims he dated the woman "Mass Pike" was written about. I think he's a liar, but don't let that ruin this collection of songs for you.
Play it again: "Second Place"
Skip it: Listen to every song, it won't take long.
2. Four Minute Mile (1997)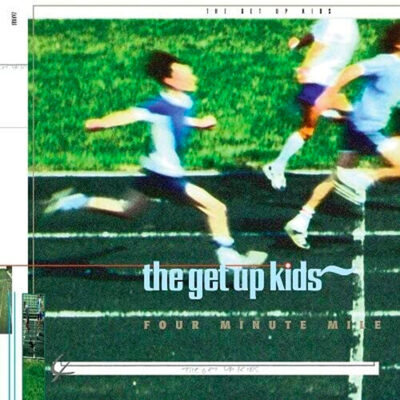 The Get Up Kids came out of the gate firing with their debut album. When I listened to this album as a 16-year-old I thought the guys in the band had lived multiple lives. They sang about lost love, setting off on your own, and creating your own life. Then I learn they were still teenagers when they wrote it and it made me realize I had done nothing with my life, and because I'm consistent, I've still done nothing with my life, and this album is a brutal reminder of that.
Play it again: "No Love"
Skip it: "Michelle with One 'L'"
1. Something to Write Home About (1999)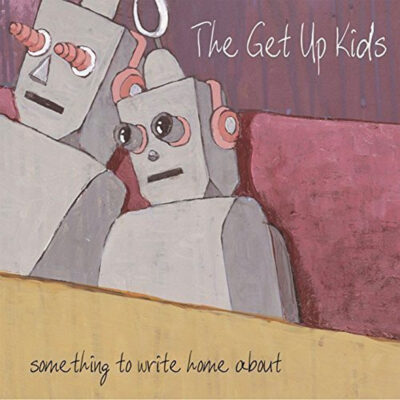 You already knew this was going to be ranked number 1. This is as close to perfect of an album as you can get. Catchy hooks, singalongs, songs you can put on a mixtape and not feel like a complete tool, it has it all. And don't pretend you never drove home alone on a Friday night in the car you inherited from your grandma after her untimely death screaming all the words to "Out of Reach" and thinking to yourself "I'll be alone forever." We've all been there.
Play it again: "Holiday"
Skip it: There are no songs you can skip, but maybe you can stop listening after "Close to Home" if you aren't in the mood for a slow song.
Read more rankings of your favorite bands