Fall Out Boy have put out anywhere from one to eight decent records depending on which fans you ask. Some prefer the guitar-driven sound of their early days, while others enjoy their post-hiatus sound despite it leaning more towards pop than punk. In honor of their latest release "So Much (For) Stardust," here's a definitive ranking of their studio albums.
8. American Beauty / American Psycho (2015)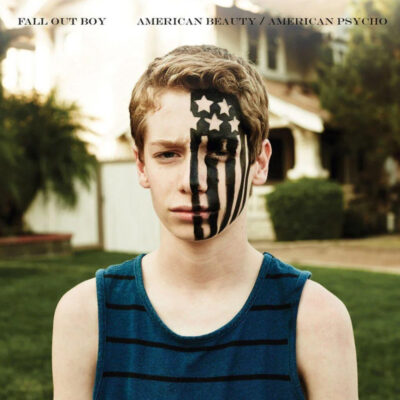 It's no coincidence that Fall Out Boy's most mainstream album is also our least favorite. Sure, there are some real gems if you listen beyond the overplayed singles, but we've heard "Centuries" too many times to count. Would it kill the NFL music supervisors to play "Irresistible" or the title track instead? For Christ's sake, even "Immortals" was easier to avoid and that shit was in "Big Hero 6."
Play It Again: "Fourth of July" (Just don't reminisce too hard about your own heartbreaks.)
Skip It: "Centuries" (You'll hear it later before a sporting event.)
7. MANIA (2018)
Perhaps if "Young And Menace" dropped after 100 gecs made nightcore cool again, more people would've come around to this one. While not without its faults, there are a lot of interesting moments happening throughout this album with the exception of failed jock jam "Champion," a rare low point for Fall Out Boy. If you're going to make a weird album, don't stick a bland radio single in there — commit to the chaos.
Play It Again: "Young And Menace" (But tell your friends it's proto-hyperpop so they appreciate it.)
Skip It: "Champion" (We have "Centuries" and "Light 'Em Up" at home.)
6. So Much (For) Stardust (2023)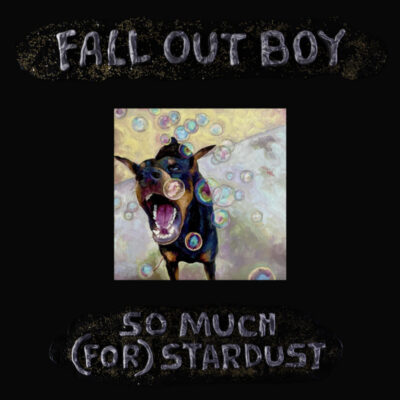 We don't want to rank it too high lest recency bias clouds our judgment, but Fall Out Boy's first new album in five years is pretty damn good. The opening guitar solo on "Love From The Other Side" brings back fond memories of listening to their earlier records. Though it's unclear what Patrick Stump is saying on certain tracks, the fact that we're scrambling to search up lyrics proves Fall Out Boy is back.
Play It Again: "Hold Me Like A Grudge" (We still don't know all the words, but Joe Trohman's riffs rule.)
Skip It: "The Pink Seashell" (If you've seen Ethan Hawke in "Reality Bites," you've already heard this one.)
5. Save Rock And Roll (2013)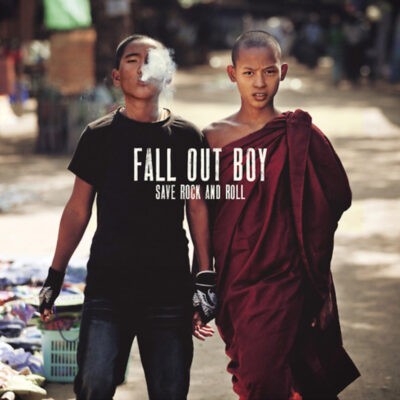 Despite its title, Fall Out Boy's first album since returning from their hiatus is more focused on saving pop-rock than rock and roll. It doesn't even defend pop punk. Still, it's genuinely exciting to hear the band's renewed chemistry on collaborations with the likes of Courtney Love and Elton John. Whether you're moved by the soulful vocals or sad to hear music that doesn't sound like it came out in 2005, you'll shed tears for the powerful title track.
Play It Again: "Save Rock And Roll" (Bonus points if you spot the "Chicago Is So Two Years Ago" sample)
Skip It: "Death Valley" (Go straight to the music video and check out Tommy Lee's cameo as Satan. It heightens the experience.)
4. Take This To Your Grave (2003)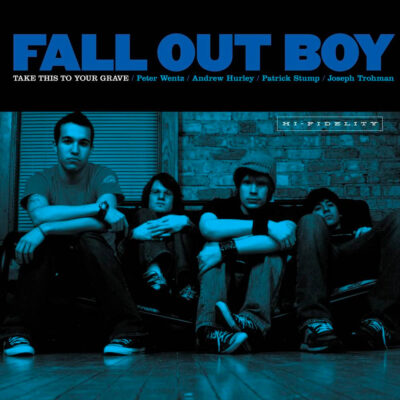 This was our favorite Fall Out Boy album once upon a time. Unfortunately, that time was 2003 and we've moved on with our lives. These songs will always hold a special place in our hearts and our high school journals, but we'd be lying to ourselves if we said this was their best work. Would you say Nirvana's "Bleach" is better than "Nevermind?" Oh, you're one of those people who would. Nevermind.
Play It Again: "Saturday" (It's required listening if you ever see Fall Out Boy perform live.)
Skip It: Any recent Fall Out Boy albums if this one is really your favorite.
3. Infinity on High (2007)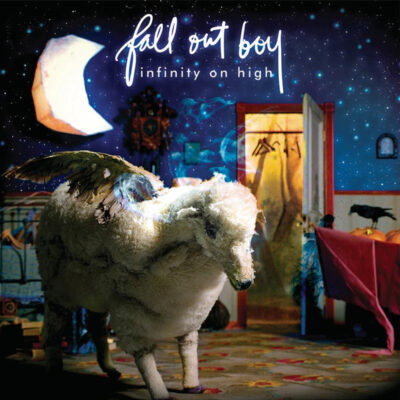 Like New York's hottest club, this album has everything: A Jay-Z feature, some glorious guitar solos, and a touching nod to Leonard Cohen's "Hallelujah." It's radio-friendly enough to get away with at the gym yet it rocks hard enough to please your purist friends who insist Fall Out Boy haven't made a good album since this one. Also, the cover art features an adorable sheep named Franklin. His presence alone puts this in the top 3.
Play It Again: "Thriller" (Definitely one of the top two "Thrillers" of all time.)
Skip It: "Golden" (Good song, but kind of a vibe killer right before "Thnks fr th Mmrs.")
2. Folie à Deux (2008)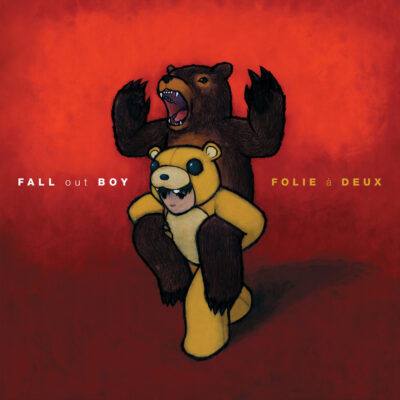 It will be a sad day when the "Joker" sequel makes it impossible to discuss this album without people thinking you're talking about Joaquin Phoenix and Lady Gaga. We live in a society where that film might win Oscars while this masterpiece doesn't even have a Grammy nod to its name. Newer Fall Out Boy fans might not remember, but Pete Wentz went method during this era for the "I Don't Care" music video. Where's his awards buzz?
Play It Again: "Headfirst Slide Into Cooperstown On A Bad Bet" (Infidelity never sounded so catchy.)
Skip It: Don't you dare.
1. From Under The Cork Tree (2005)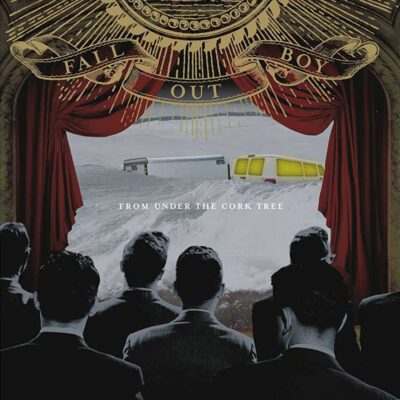 With the angstiest lyrics, catchiest melodies, and longest song titles, this is the quintessential Fall Out Boy album for good reason. Breakout hits "Dance, Dance" and "Sugar We're Goin Down" are just as exciting now as they were 15 years ago, though it's disorienting to hear them on the classic rock station these days. Even kids who were in diapers when this came out can find catharsis in how Pete Wentz wears his heart on his Clandestine Industries sleeve.
Play It Again: Yes. (How else will you be able to decipher Patrick Stump's enunciation?)
Skip It: To quote closer "XO," if you skip anything on this album, "I hope you choke and crash your car."
Read more rankings of your favorite bands