Pop punk royalty Blink-182 have gone through a ton of eras. There are the infamous Matt Skiba and Scott Raynor eras, but then there are the less remembered ones like the comically oversized Dickies shorts era or the oral sex and fart jokes era, which started in the mid-90s and ended like two years ago. We decided to sift through the various stages of Blinkdom and ranked every one of their albums accordingly.
8. California (2016)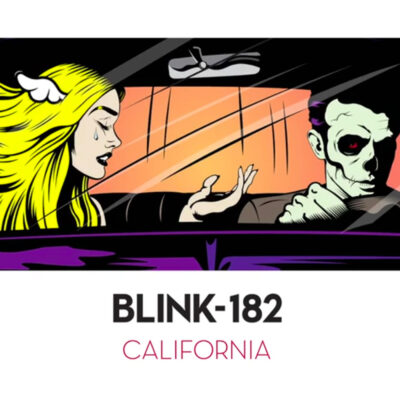 The Skiba experiment proved to be extremely adequate, and just when we finally got used to this lineup last year they went ahead and went back to normal. There were definitely worse options out there to replace Tom DeLonge. Just imagine Blink-182 with Rome or Blink-182 featuring the singer of Creed. Things could've been disastrous.
Play it again: "Bored to Death" (It's kind of like one of those YouTube videos titled "What If Alkaline Trio Wrote a Blink-182 Song?")
Skip it: "California," "Los Angeles," and "San Diego" (We don't need any more songs about this state. Give New Mexico some attention for a change.)
7. Nine (2019)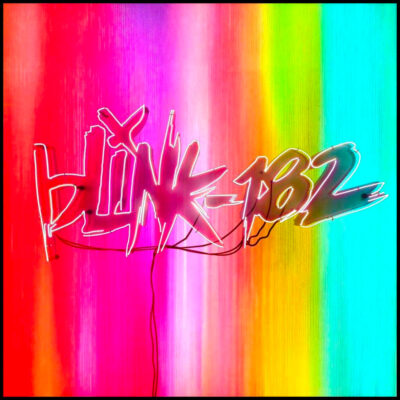 We like Matt Skiba and all, but he doesn't do that thing where he pronounces "head" as "yead" like a certain DeLonge does and by golly, it's one of the reasons we like Blink in the first place.
Play it again: "Generational Divide" (It's 50 seconds long so by coincidence it leaves you wanting more.)
Skip it: "Black Rain" (On paper, this is an Alkaline Trio song. Get your bands straight, dude.)
6. Cheshire Cat (1995)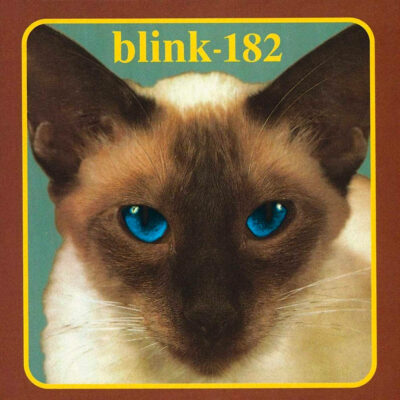 Don't be fooled by the rough demo-like audio quality, there are a lot of bright spots on this album. From Tom's slick guitar in "M+M's" or Mark's catchy bassline in "Carousel," their musicianship is prevalent early on in their career despite their attempts to undermine it with edgelord humor that would only crush in a middle school setting.
Play it again: "Wasting Time" (Feels like prime Blink before their prime.)
Skip it: "Depends" (The lyrics are about uncontrollably shitting and pissing yourself in public. Can't relate, personally.)
5. Neighborhoods (2011)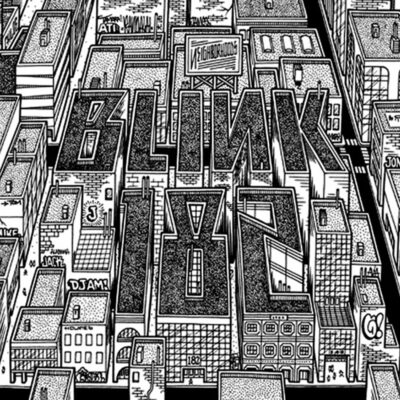 A lot of good things are happening on this album, but it also has major Angels and Airwaves energy. Clearly, Tom is knee-deep in that era where he believes aliens, UFOs, and outer space are real. That being said, I guess an A&A vibe is sort of preferable to Travis Barker pulling them in an Aquabats direction.
Play it again: "Heart's All Gone"
Skip it: "Fighting the Gravity" (This one is trying to be the slower-paced "I Miss You" or "Adam's Song" of the album, but it just doesn't live up to it.)
4. Dude Ranch (1997)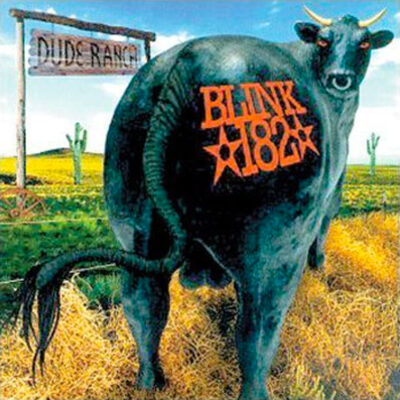 If you're someone who likes records to contain a skit about having sexual relations with a horse and another where a dog is heard audibly slurping Mark Hoppus' urine out of a toilet then buddy, do I have an album for you. Solid from start to finish otherwise.
Play it again: "Dammit" (Checks all the Blink-182 boxes.)
Skip it: "Josie" (Their idea of a love song is just a list of things a girl named Josie does for them. What're YOU bringing to the table in the relationship, Blink?)
3. Blink-182 (2003)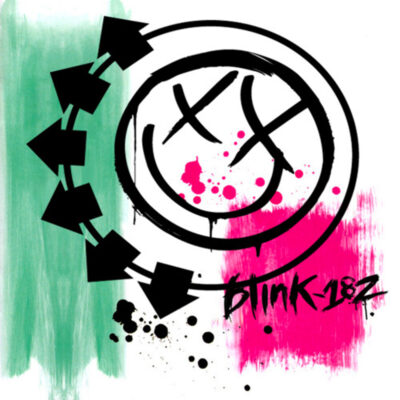 It's never a good sign when a band's fifth album is self-titled or worse yet untitled, but this one is an exception. It also somehow feels like their most adult one up to that point. They grow up fast, don't they? And just like real life: When you finally put it all together, you take an eight-year break to focus on less lucrative hobbies.
Play it again: "All Of This" (Turns out, goth legend Robert Smith is a pop punk guy and makes an appearance on this track.)
Skip it: "Stockholm Syndrome" (You can tell Blink is really trying to grow artistically here. Gross.)
2. Take Off Your Pants and Jacket (2001)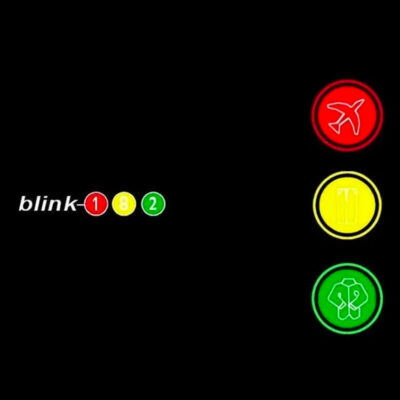 Remember that brief moment of time during that summer just after you graduated high school but right before you had to choose between taking out crippling student loan debt that would take decades to pay off or else being disqualified from 85% of careers? That's this album. Aggressively carefree even though shit's about to get real any minute now.
Play it again: "Anthem Part Two" (Finally a sequel to "Anthem.")
Skip it: "Happy Holidays, You Bastard" (This one isn't relevant 11 months out of the year, but you can move it to the "play it again" portion in December.)
1. Enema of the State (1999)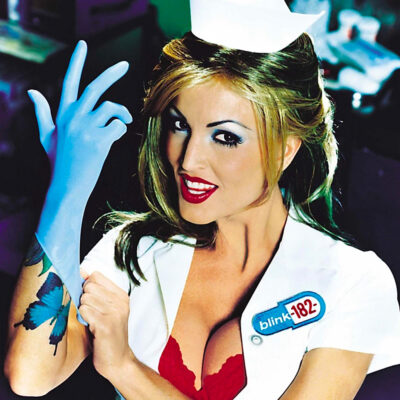 Not exactly going against the grain with this pick. An intellectually savvy critic might subvert expectations and go with "Neighborhoods" or dare I say "California." But we're not real music journalists. We dropped out of community college. Anyway, this is the one.
Play it again: Yes.
Skip it: If you're not into pop punk, skip this discography entirely.
Read more rankings of your favorite bands