If there's one state you can count on to give you prime quality every time, it's Florida. From their world renowned tourist attractions to their potent bath salts, the Sunshine State has got it all. This is why it comes as no surprise that the classiest city in all of the Southern states, Orlando, would produce one of America's greatest modern metal bands. Crack open a Gatorade and start thinking about dragons because we are about to definitively rank every Trivium album.
10. What the Dead Men Say (2020)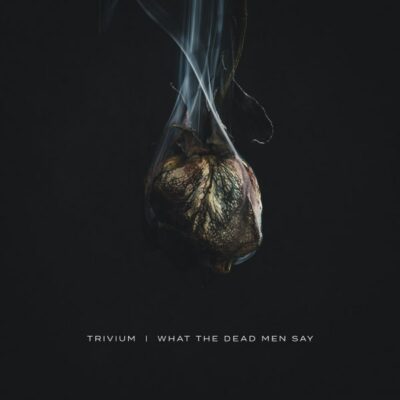 Much like the year of its release, this album starts off great (we're looking at you flawless transition from "IX" into "What The Dead Men Say") but ends pretty underwhelmingly. Sure, there are some bangers on here, but there isn't really enough mythological lore to keep us interested. If we have to pick the worst Trivium album (and we don't really want to), it's this one. But that can only mean things get bigger and better from here.
Play it again: "What The Dead Men Say"
Skip it: "Scattering The Ashes"
9. The Crusade (2006)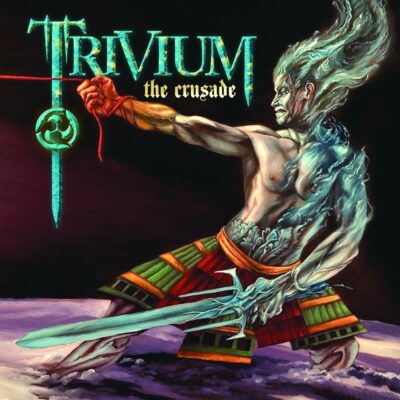 What this album lacks in metalcore screaming, it makes up for in thrashing guitars and anthemic sing-along moments. It doesn't feel as "Trivium" as their other albums, hence this low placement. But that doesn't stop it from shredding. Especially 8-minute 21-second instrumental closer "The Crusade."
Play it again: "And Sadness Will Sear"
Skip it: "Tread the Floods"
8. Vengeance Falls (2013)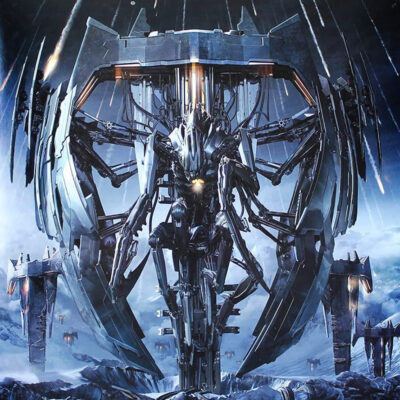 Vengeance Falls starts heavy and stays heavy. Matt Heafy really shows off his vocal range on this album, weaving his silky melodic lyricism through his harsh growling. It is the absolute perfect album to powerwash your driveway to. Don't believe us? Go to Home Depot right now, rent the power washer (put it on our account) and have at it. You will see we are correct.
Play it again: "Brave This Storm"
Skip it: "At the End of This War"
7. In Waves (2011)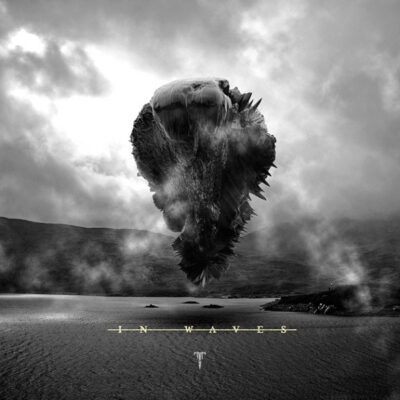 Now when we go back to 2011, we get an album opener that mixes a pretty spooky sounding piano with punching guitars to give us a taste of what is to come on this album. Calling back to some of their earlier releases, "In Waves" treats us to some tasty solos over guttural vocals. A dark album with a dark sound – decadent like a black forest gateaux.
Play it again: "A Skyline's Severance"
Skip it: "A Grey so Dark"
6. The Sin and the Sentence (2017)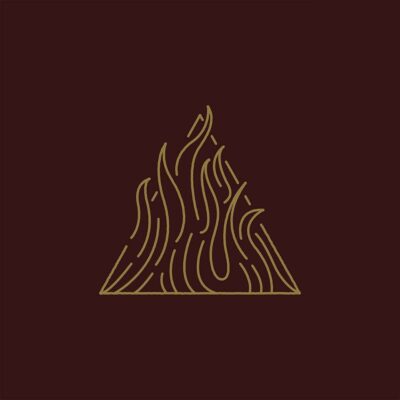 Another album that starts straight in, no kissing to its title track. There's something ethereal about this one, each track gives the sense that we are stuck in some other world without any hope of escaping. And yet, we're sort of at peace with it?
Play it again: "Betrayer"
Skip it: "The Heart from Your Hate" (just so you can avoid having it stuck in your head forever)
5. Silence in the Snow (2015)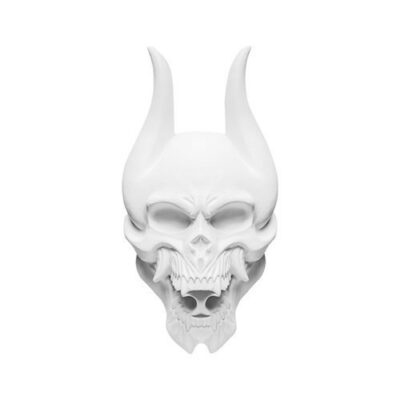 Some chilling strings to get us started, you can already feel the cold creeping in as this album begins. Theatrical and sludgy, this one is worth the frostbite. You listen to this and all of a sudden you are fighting alongside a thousand other ice-vikings who might be ghosts, over a feud you cannot understand. It feels amazing and you will die for this unknown cause, despite feeling immense guilt over it that forces you to burst into some of the most beautiful songs you have ever sung.
Play it again: "The Ghost That's Haunting You"
Skip it: "Cease All Your Fire" (but only if you are a warmonger who loves to profit off of innocent bloodshed)
4. Ember to Inferno (2003)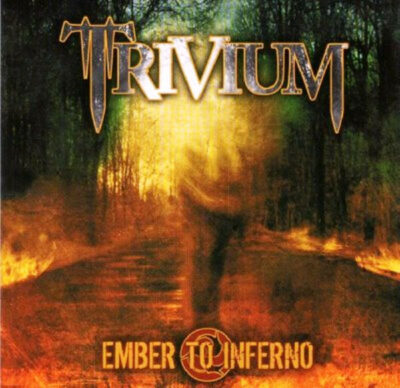 Trivium's debut album holds up way better than my haircut from 2003. And I thought those frosted tips would live forever. While the boys were still figuring out that delicate balance between screaming and singing in the best way to show off Heafy's vocals, they managed to create some of their most delicious licks. If your neck isn't killing you from thrashing your head by track four, you may need to reevaluate your listening methods.
Play it again: "Ember to Inferno"
Skip it: "Requiem"
3. Shogun (2008)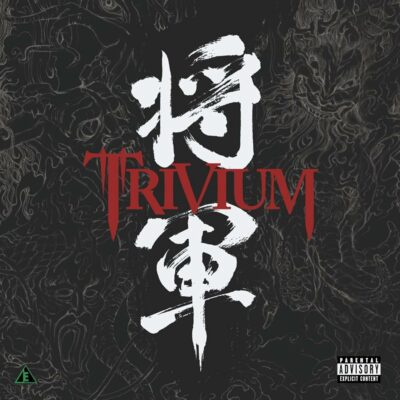 Finally. An album that lets us live out our evil metal mythological ninja fantasies. Like big boys. Shogun f**king rules. The first Trivium album that is really incomparable to any other band – this is the one that really cements their sound.
Play it again: "Torn Between Scylla and Charybdis"
Skip it: We really don't want to skip any of these but the Florida school system forces you to skip "Of Prometheus and the Crucifix" for fear you might Google any of its meaning.
2. Ascendancy (2005)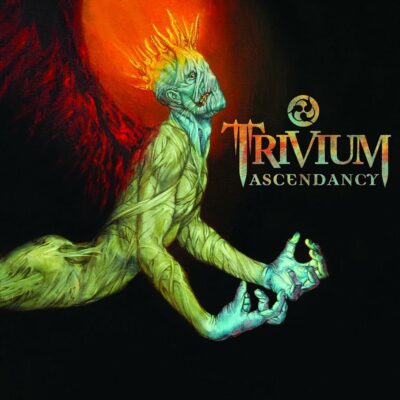 Ascendancy features the most stand-out opening piece of all Trivium's albums, with a melodic piano piece surrounded by the vocalizations of lost souls. The band's second album doesn't pull any punches and slaps you over the head with thrash. This is the kind of album that makes you wish you could recreate every part of it with your own talentless hands. But you can't, so you resort to reviewing it for an online satire magazine instead.
Play it again: Every single morning – this is better than any caffeine hit on God's green earth.
Skip it: If you want to listen to "In The Court of The Dragon" instead.
1. In The Court of The Dragon (2021)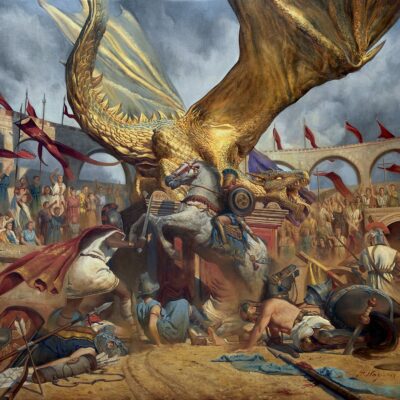 Listening to this album is the closest thing anyone from Florida can get to owning a VR headset. You close your eyes while playing this and you are THERE – right in the middle of a Roman colosseum with hundreds of your peers cheering for your death while you struggle to fight both the fire-breathing dragon before you and your internal belief systems. Special mention goes to the beautifully tight drumming of Alex Bent on this one. This album is seriously special.
Play it again: "The Shadow of The Abattoir" (for your friends, when they need it)
Skip it: If you don't have an imagination.