"If You Can't Hang," easily one of the more successful scene anthems of the 2010s, and that is NOT hyperbole, is not Sleeping With Sirens' only vibin song, and the band has many more AND seven studio albums as of now. Still, the band is from Florida, and that is more than enough of a reason not to listen to SWS, but we'd love it if you gave peace and the band a chance. We've got to get to the actual article body, so come on, dales, let's pick up some Florida Happy Meals, and avoid the hell out of each Florida Man, who likely got canceled prior to his birth.
7. Gossip (2017)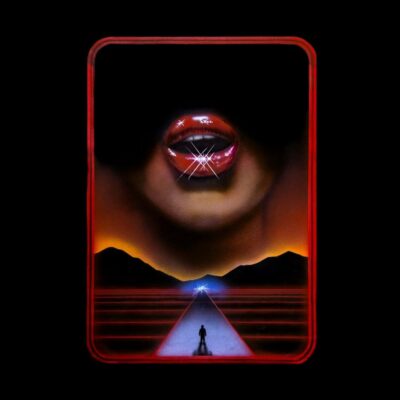 Word on the cold street and warm sidewalk is that "Gossip" was a huge misfire amongst all involved and hardcore Sleeping With Sirens fanatics. We can't and won't dispute this opinion that also doubles as a fact, but there are some good tracks here on the band's lone major label effort via Warner Bros. Records, who also released small-time LPs by Dua Lipa, Liam Gallagher, Linkin Park, and Flo from Progressive Insurance's math rock quintet that same year. Overall, "Gossip" feels like a giant pander, but not the cute lil' panda on the album cover of its nearly perfect follow-up "How It Feels To Be Lost" and not doo-wop legends Sunny Day Real Estate's heavy AF 1998 masterpiece "How It Feels To Be Something On."
Play it again: "Empires to Ashes"
Skip it: "Legends"
6. Feel (2013)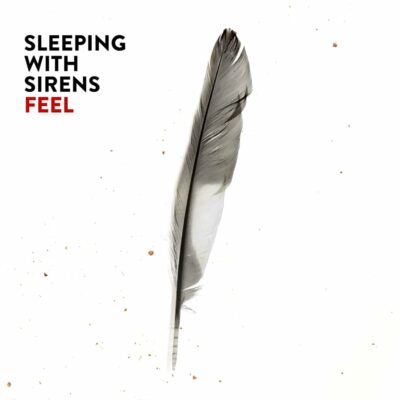 Putting out a record after a hit album is daunting enough for anyone involved, but it paid off, especially at week one for Sleeping With Sirens' third LP "Feel," as said release debuted at NUMBER THREE on Billboard, no small/low feat for an indie and/or rock band, and the album also landed at number two on both the US Independent Albums chart and on the US Top Rock Albums charts. Still, this one is the band's first of two misfires. The band went back to producer Cameron Mizell for this one, as he succinctly put his stamp on the band's debut full-length. The album sounds slick but the songs just weren't, despite features from artists like Matty Mullins of Memphis May Fire/Anberlin, and, this is not a joke even though you expect one here, MGK.
Play it again: "Here We Go"
Skip it: "Sorry"
5. Complete Collapse (2022)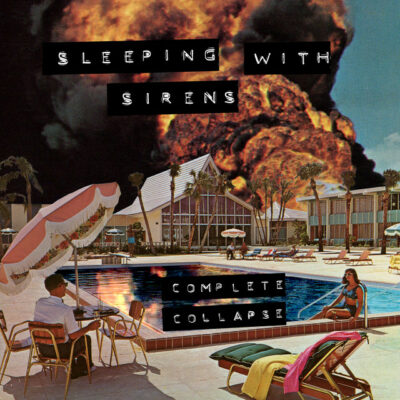 Hey to all of you complete and total tyrants, and anyone else reading this sterling piece that frustratedly throws their respective dated IBMs into a wall to shut it down instead of utilizing the old ctrl + alt + del, mask their unjust pain with a combination of rosaries and happy/eager nice guy vibes that will never let us down into your grave, which is conveniently lying next to the majority of your family but the blacklisted Great Aunt Tula, who's way too casual racism is enough to even offend a house with a Confederate Flag on its porch: We're gonna basically lift you up with Bible in hand, bloody knuckles on both fists, royalty amongst snakes, and under oath! The band's most recent effort "Complete Collapse" is quite the opposite of such a literal title, and SWS' first solid album front to back that's listed here. Be happy and read on!
Play it again: "Crosses" (featuring Spencer Chamberlain of Underoath)
Skip it: "Mr. Nice Guy"
4. With Ears To See And Eyes To Hear (2010)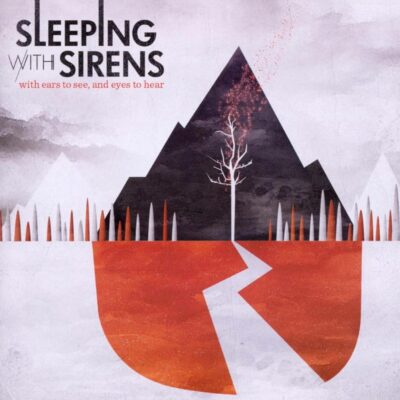 "With Ears To See And Eyes To Hear" is a solid debut, albeit with a semi-cringe album title, but unlike many sequels other than "Sister Act 2: Back in the Habit," "Let's Cheer To This" is far better in every way that matters, and some that don't. Still, SWS super fans constantly sing in a lower pitch than Kellin Quinn this album's praises, and we actually concur with 'em. Fun fact regarding the band's acoustic EP, and it is NOT, gosh darn it, a studio LP, "If You Were A Movie, This Would Be Your Soundtrack," which came out two years after this debut record: Two songs from "With Ears To See And Eyes To Hear" have beautiful versions, one being the title track, and the other is its album opener and best song "If I'm James Dean, You're Audrey Hepburn".
Play it again: "If I'm James Dean, You're Audrey Hepburn"
Skip it: "Let Love Bleed Red"
3. Madness (2015)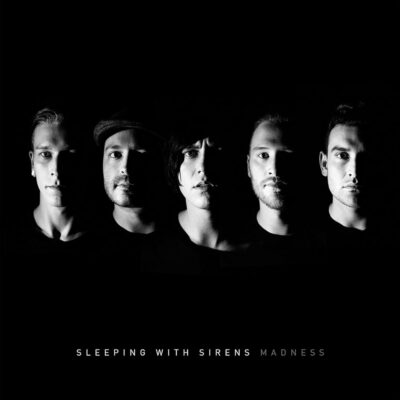 Sleeping With Sirens' fourth studio album "Madness," and their sole non-live LP via Epitaph Records, may be quite uneven at times, but there's nothing odd about us saying that it is BY FAR their best album with one word in its title. Its story is long, as the band originally recorded thirteen songs with Nick Raskulinecz of difficult-to-spell last name, Foo Fighters, Superdrag, and Sound City Studios fame, and then scrapped 'em, and started album #4 with a second wind and John "I Produced The Used's First Album" Feldmann. Said gamble paid off, as the band still plays the one-two punch of opener ("Kick Me") and song 2 (woo hoo; "Go Go Go Joseph") live at most shows to almost as much applause as staples "If You Can't Hang" and "Do It Now Remember It Later".
Play it again: "Better Off Dead"
Skip it: "November"
2. Let's Cheer To This (2011)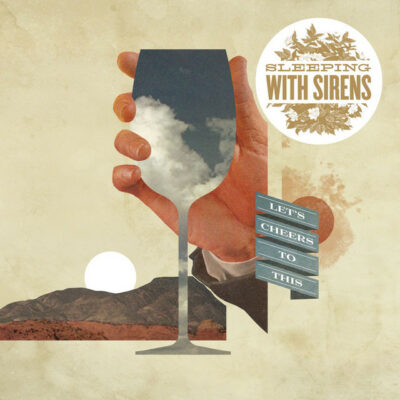 If Sleeping With Sirens' debut LP "With Ears To See And Eyes To Hear" introduced many tools to the rocking quintet, like we mentioned and alluded to before, "Let's Cheer To This" justifiably elevated the band to main stage Warped Tour status for grey boys, girls, Grayscale, and anyone who read the children's book "Fifty Shades of Grey" to their great grandparents. Here is a handy-dandy stat that proves such posit: "If You Can't Hang" was certified Gold by the RIAA for selling 500,000+ copies in the US, a huge deal for a major, let alone indie Rise Records, who ruled the rock world in the early-2010s. Producer Kris Crummett deserves a hug for his work on "Let's Cheer To It" and later albums like A Lot Like Birds' "Conversation Piece" and Jewel's metalcore classic "Pieces of You"… How it feels to be found!
Play it again: "If You Can't Hang"
Skip it: "Postcards And Polaroids"
1. How It Feels To Be Lost (2019)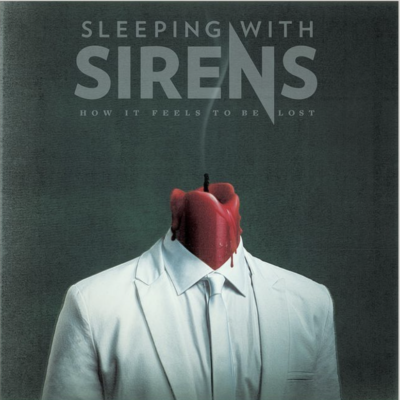 Sometimes it takes an epic fail to create a resounding success, and it appears that all members of Sleeping With Sirens took their prescribed medicine, discovered who, what, where, when, and why they were about to be found, broke down every single one of the eleven songs on "How It Feels To Be Lost," the band's debut release for Sumerian Records, in the best way, and created an album that could turn ghosts into living sentient beings. We know that the band lost many fans "Feel" and beyond, but we implore all of them and all of you to check out "How It Feels To Be Lost". Basically, if "Gossip" was scrapped and this came out after "Madness," there would be, err, madness.
Play it again: "Leave It All Behind"
Skip it: "Another Nightmare"