PORTLAND, Ore. — Perpetual IPA drinker Benson Watley is reportedly relieved, albeit secretly, that he can now enjoy hard seltzers without the social stigma once attached to drinking them, sources close to the Carhartt-clad man confirmed.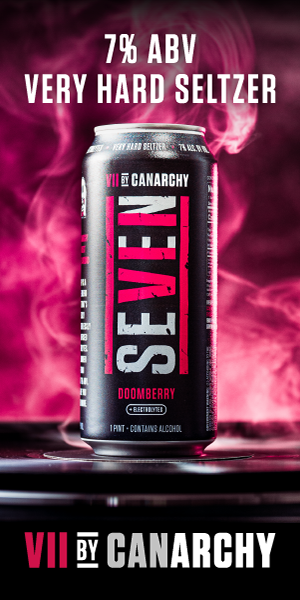 "IPAs have kind of always been my thing, at least since high school when I first drank Heady Topper with the cooks behind the restaurant we worked at. But low key, these hard seltzer things get you pretty buzzed and I don't have to lie about how much I like the taste," said Watley. "I would never check this in on Untappd though–my beer buddies would roast me nonstop for it. I usually take a six-pack home and enjoy them while I make vegan food. I've been trying to cut down on red meat for a while now, I just put on a show about eating burgers when I'm in public."
Watley's housemate Paula Tempino confirmed the beer aficionado's change of heart, even suggesting he might be downplaying it.
"Last weekend after we'd all gotten pretty buzzed, Benson straight-up admitted to me that he prefers these hard seltzers to beer now," said Tempino, holding up an empty case of VII by Canarchy that she'd found in the bottom of the recycling bin. "We were all shocked because he's usually such a snob about drinking the heaviest, haziest shit he can find when we're out at bars. Last year he wouldn't even order a session in public because he said it might as well be water."
Portland-area bartender Carter Kortan, who has served thousands of patrons like Watley, claims to have noticed a quiet shift in attitudes toward hard seltzers, which he welcomes with open arms.
"Before the pandemic, every dude with a bushy beard and beanie would come in here asking what craft double IPA we had on draft this week. Nowadays, it seems like more of these hop-obsessed flannel-wearing types are branching out and trying new drinks, even hard seltzers," he said. "I for one am happy with the change: no one should feel pressured to drink certain things because that's what is expected of them. And the atmosphere is much more fun when people drink what they actually want, which bags me more tips, so win-win I guess."
At press time, Watley was spotted proudly sipping a Doomberry hard seltzer while telling his friends he would still never try a Beyond Burger.