Strung Out revolutionized punk music by being talented. Metal-infused skate punk with a hint of thrash has never been this technically proficient. The solos per minute are through the roof, the drumming is somehow more accurate than a metronome, and they basically invented octaves. If there's one thing we know: Strung Out is good at instruments. They also released a bunch of albums to prove their exceptional musicianship. Here's how they all rank.
9. Songs of Armor and Devotion (2019)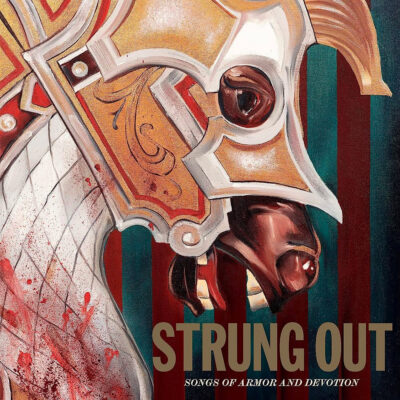 Just when you thought we didn't need any more songs of armor or devotion, Strung Out came along and gave the people what they didn't ask for. There are a few highlights on this one, but it just doesn't hit like the others. Though to be honest, it's one of the better album covers in their discography. That's something.
Play it again: "Rebels and Saints"
Skip it: "Under the Western Sky"
8. Blackhawks Over Los Angeles (2007)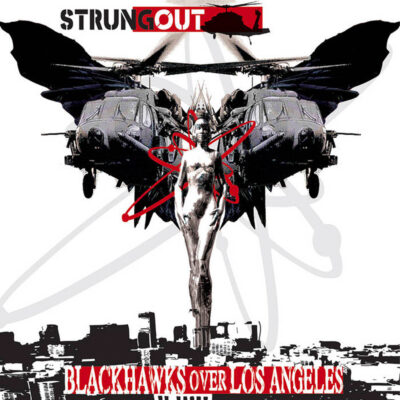 Hate to judge an album by its cover, but what is going on in the artwork for this one? Almost had to deduct rank points for that alone. The record feels softer than many of their others. Not necessarily a bad thing, but when we're used to getting sick licks upon sick licks, it feels like you're not getting your money's worth.
Play it again: "Diver"
Skip it: "Dirty Little Secret"
7. Another Day in Paradise (1994)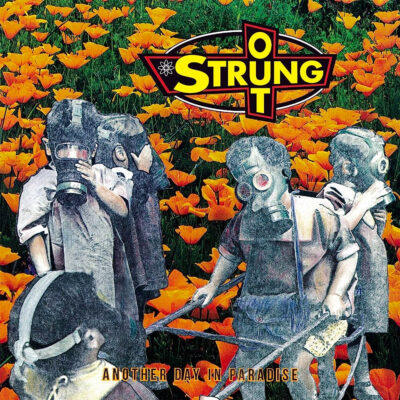 "Another Day in Paradise" is an excellent prequel to later records, but you could tell they were really trying to figure things out here. They worked out the kinks almost immediately following this release, but there are a handful of awkward parts that they would probably write differently today. For instance, there's a brief four-second ska part in the song "In Harm's Way." When I listen to Strung Out, I don't want to be encouraged to skank.
Play it again: "Ashes" "Talking to Myself" "Lost?"
Skip it: "Broken"
6. An American Paradox (2002)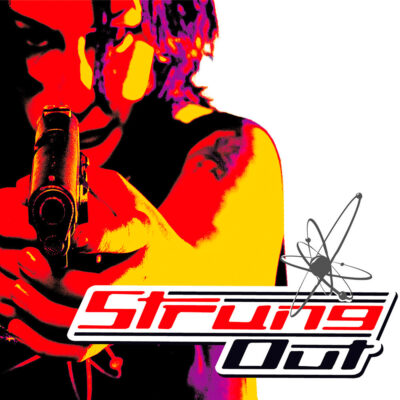 Really wanted to put this one higher because there are a lot of classic Strung Out tracks contained within. But there are a few rare misses too. Emphasis on rare. Nonetheless, it's still an extremely satisfying Strung Out release that is a nice continuation of their EP "The Element of Sonic Defiance" (2000). Singer Jason Cruz once said that the album cover was originally supposed to be "a lot more fucking gnarly, but we had to change it because of 9/11." Sounds like the terrorists won.
Play it again: "Alien Amplifier" "Unkoil" "Razor Sex"
Skip it: "An American Paradox"
5. Agents of the Underground (2009)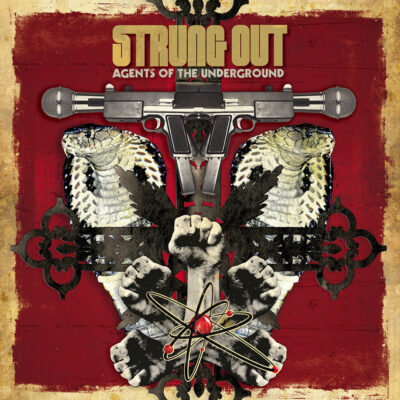 Don't get me wrong, "Agents of the Underground" is a great record. It checks all the Strung Out boxes and if you're a fan of their other stuff, it will not disappoint. On the other hand, if you made AI listen to all their discography and then write a Strung Out record, it would likely spit out this one. Only it would mess up all the solos. We all know artificial intelligence is shit at guitar.
Play it again: "The Fever and the Sound" "Heart Attack" "Andy Warhol"
Skip it: "Nation of Thieves"
4. Transmission.Alpha.Delta (2015)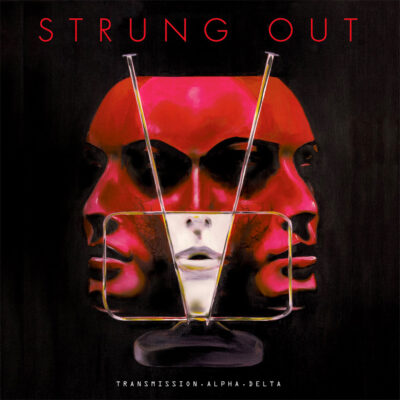 Would love to be in the room when Strung Out writes an album. Only because I don't believe that a group of human beings can keep up with writing such excellent music for decades. Like, if you told me Strung Out was developed in a lab, I would absolutely believe you. Perhaps they're even transfusing blood with 18-year-olds to stay instrumentally fit. Someone should get to the bottom of that.
Play it again: "Rats in the Wall" "Nowheresville" "Modern Drugs"
Skip it: "No Apologies"
3. Exile in Oblivion (2004)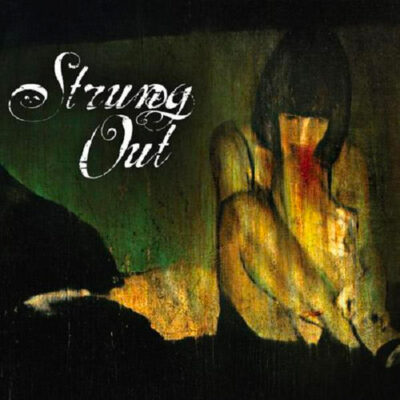 This one leans heavily on the metal side. I mean, get a load of some of these song titles: "Her Name in Blood," "Lucifermotorcade," "Vampires," and "Skeletondanse." This could almost be a Misfits or Rob Zombie album based on track titles alone. The only thing this album is missing is "Teenagers From Mars" and "Dragula." Perfect otherwise.
Play it again: "Analog" "Blueprint of the Fall" "Swan Dive"
Skip it: Maybe "Scarlet"?
2. Suburban Teenage Wasteland Blues (1996)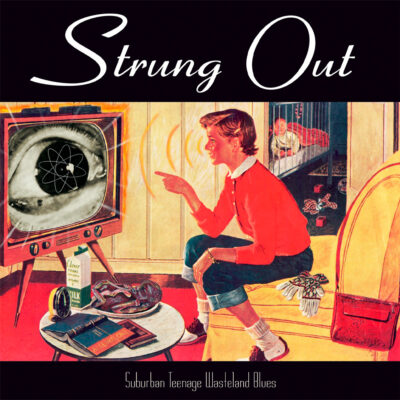 No one ever told Strung Out that you only need three chords to write a punk song, not 28. But here they were completely reinventing the wheel and making sonically precise music. Starting with this record, Strung Out went through a brief 20-year phase where they only wrote incredible music. This one solidified them as a force to be moshed to.
Play it again: "Firecracker" "Bring Out Your Dead" "Rottin' Apple"
Skip it: This album is so stacked that there aren't any weak links.
1. Twisted By Design (1998)
If you're going to write a skate punk album in the '90s, you might as well write one of the best ones. "Too Close to See" is quite possibly the greatest opening track of all time too. You can fact-check me on that claim, if you want. This was also the last album with late bassist Jim Cherry, who evidently had a big part in writing their songs, making Strung Out the only band to allow their bass player to have any input whatsoever in their music. Truly diverse musicians.
Play it again: And again. And again. And again.
Skip it: You might want to skip this album if you're not really into incredible music.