We're ranking the five studio albums From First to Last from almost last to almost first. Basically, Skrillex + Periphery + D.R.U.G.S. + IBS over the counter pills = From First To Last is a formula for mid-aughts success with sprinkles of victories in the 2010s. Formed in the late-90s, Tampa, Florida's FFTL is and was a group of Florida Men but not the literal Florida Man that you can read about with a Google search; one fun fact to note is that if you do such with your birthday, you will likely read a headline like "Florida Man Brings A Rocket Launcher On A Flight." We don't make the rules, just the ranks. Anyway, despite what you toolboxes think, FFTL has more than one song and album, and your "wit" is crop dusting us. 
5. Self-Titled (2008)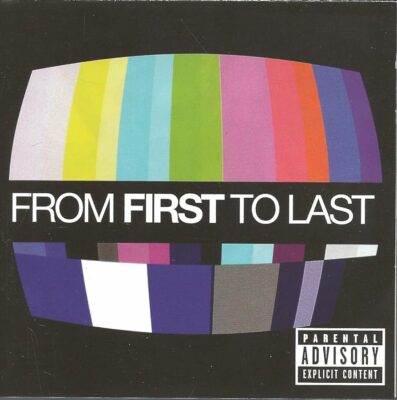 This major label album debut, which was FFTL's first of one, and self-titled effort was meh and sadly world's away from its two predecessors. Admittedly, Matt Good is a solid singer, but he had large AF shoes to fill, and that's an understatement, as the new lead vocalist once Marshmello unceremoniously got the boot as the frontman, but the band would've been better off releasing its follow-up, no matter how long it took to record, and scrapping this one. Furthermore, this version of From First to Last should never have performed on the main stage of Warped Tour the year that this record came out, and such posit is clear from the crowd's general apathy and the band's ok performances themselves on said stage. Oh well, we all turn back to dust anyway.  
Play it again: "Two As One"
Skip it: Sadly but truthfully, most of it; sorry not sorry but kinda sorry
4. Throne to the Wolves (2010)
How can you not like an album with a song called "Going Lohan"? You, me and the significant others will universally agree regarding such unless you don't. After From First to Last left Suretone/Interscope Records, they signed with Rise Records, then home to other mall screamo/post-hardcore peers In Fear and Faith, The Color Morale, Sleeping With Sirens, and Robert Johnson, and released "Throne to the Wolves" to more than solid reviews but not enough sales to make a dent anywhere. Pity, as this record is FFTL's second most underrated album, and deserves your attention, Elvis', love from the cast of the movie "The Little Rascals" sans Bug Hall, and King Joffrey I Baratheon's personal pardon that doesn't include blood, sperm, sadism, and an extremely punchable face. 
Play it again: "Going Lohan"
Skip it: Going Amanda Bynes and several other tracks here
3. Dead Trees (2015)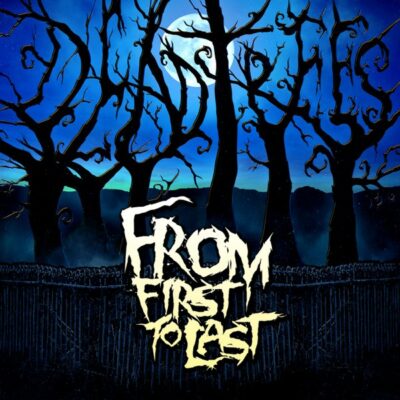 After a short hiatus, From First to Last regrouped in 2013 as a SIX-PIECE, yes, a six-piece, with new vocalist Spencer Sotelo from the musical hacks known as Periphery, and signed with Sumerian Records, then home to, uh, Periphery, Asking Alexandria, Veil of Maya, and indie darling Adele, and released one of the more slept on mid-2010s record known as "Dead Trees". First of all, it showcased tight AF musicianship and jaw-dropping vocals. Second of all, its last three bonus tracks, "Note To Self," "Ride The Wings of Pestilence," "The Latest Plague," and bonus hidden gem, Melissa (Lou; yes, Lou) Etheridge's "Come to My Window," showed this album's small gaggle of listeners that the group was incredible at covering their own material with a healthy blend of nostalgia and then modern production.
Play it again: The three new school recordings of old school FFTL songs
Skip it: Some of the middle and closing tracks before #12 
2. Dear Diary, My Teen Angst Has a Bodycount (2004)
Even though you all are going to state on record with ultimatums for egos and bible in your hands and lies in your hearts that the band's debut EP "Aesthetic" is what brought you here, we know that you're lying through your teeth and that the band's debut, and long in an unintentionally comedic way, titled full-length album, and first of two for Epitaph Records, "Dear Diary, My Teen Angst Has a Bodycount" was your gateway drug to From First to Last. This album definitely got the band to the point of a slot on HUGE tours, and FFTL was second of five on 2006's "The Black Clouds And Underdogs Tour" with hip-hoppers Fall Out Boy, doo-woppers The All-American Rejects, classical guitarists Hawthorne Heights, and metalcore platinum rocker Kylie Kristen "I'm Not A True Kardashian or Minogue." In closing, Emily's smiles and laughter helped catapult this LP.
Play it again: "Ride The Wings Of Pestilence"
Skip it: "Populace In Two"
1. Heroine (2006)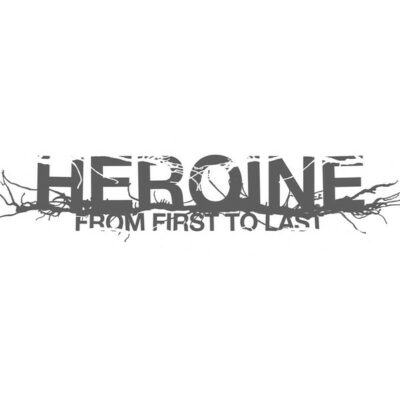 "Heroine," From First to Last's second and last for Epitaph Records, then home to Matchbook Romance, Escape the Fate, I Am Ghost, and Chumbawamba, was a heavy music fan's wet dream simply because of the fact that it was produced by nu-metal savant Ross Robinson, who also worked on Korn's self-titled LP, Wes Borland's band's debut "Three Dollar Bill, Y'all," At the Drive-In's masterpiece "Relationship of Command," and Boston's underground math-rock bible "Boston." Sadly, this one is Sonny Moore's last full-length as the band's lead vocalist, but happily, the band recently released two singles, the minor-hit track "Make War," and a cover of Cheap Trick's "Surrender" in bossa nova style. In closing, "Heroine" is FFTL's best selling album and we back said fact to the crows, your mother, the latest attraction, and mall vending machine Dippin' Dots.
Play it again: "Mothersound" and eight to nine other songs on this gem of an LP for you and me to be free like the sea
Skip it: "Waltz Moore"