My name is Mark Brooks, father of four, owner of Brooks Construction Fencing Rental Co., and, sorry liberals, a proud functioning illiterate.
Teacher after teacher tried to get me to read growing up, and every one of them wound up either going crazy or resigning in disgrace. Why? Because I just plain didn't want to. I knew what I wanted to do with my life, and I knew I didn't need to know how to read to get there. They don't write books on how to inherit your dad's well-connected construction fence rental company, it just happens.
The one thing that almost got me to budge was the Goosebumps book series. They were insanely popular growing up, and every few months when the Scholastic Book Fair came through, picking up the latest one was a huge status symbol. They became all the other kids would talk about during lunch. It was a shameless push by Big Words to make reading seem cool, but I have to admit it almost worked on me. Ultimately however, you didn't actually need to read the books to get that free Pizza Hut, and Mortal Kombat 2 had just come out, so I was a hard pass on learning to read.
Do I regret my decision? Absolutely not. You don't need to know what a check says to cash it, and since my dad's company practically runs itself, cashing checks is about all I do. Still, I gotta give credit where credit is due. Here are the top 30 Goosebumps novels that very nearly inspired me to read.
30. THE ABOMINABLE SNOWMAN OF PASADENA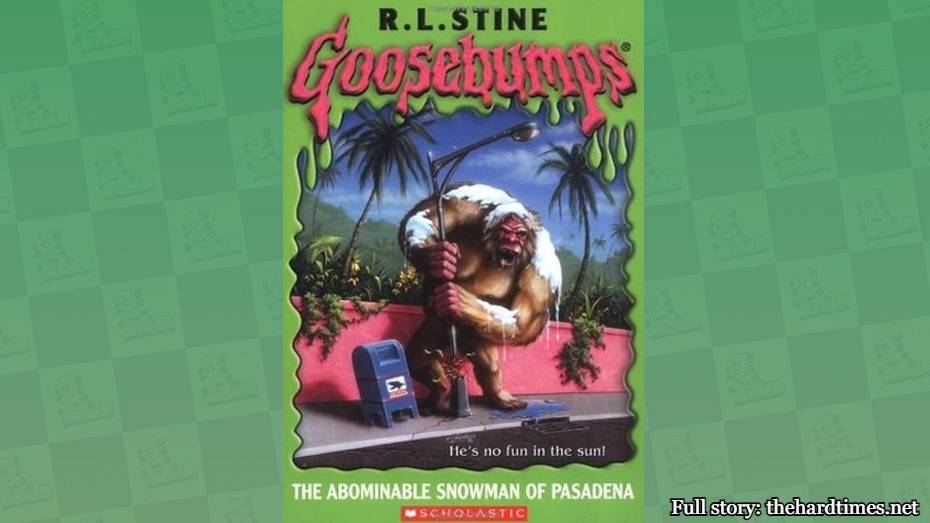 Coming in last is this latter-day R.L. Stine entry. A snowman in Pasadena? I don't need to read to know that makes absolutely no sense.
29. HOW I LEARNED TO FLY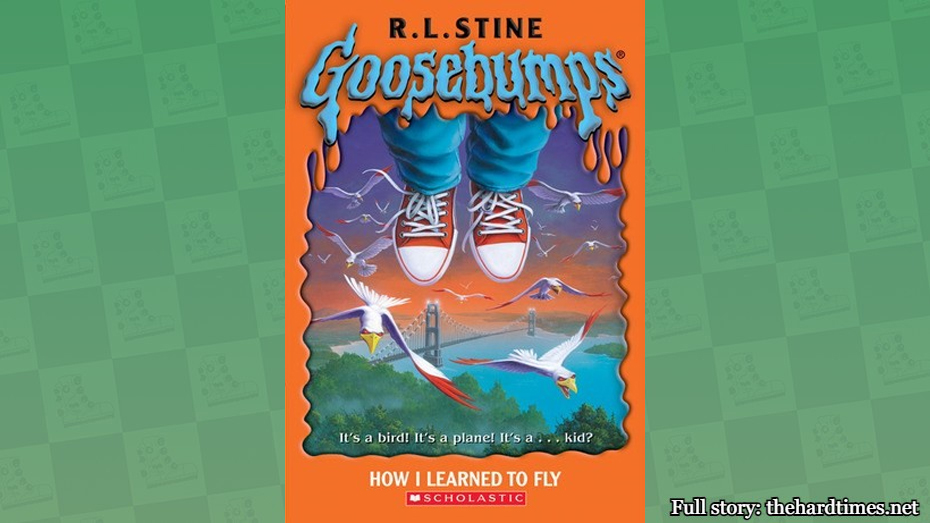 This one actually got me closer than any book on the list to wishing I could read, but once a friend told me the book didn't actually teach you how to fly I couldn't possibly care less. The picture on the cover isn't even cool, what's the point?
28. GHOST CAMP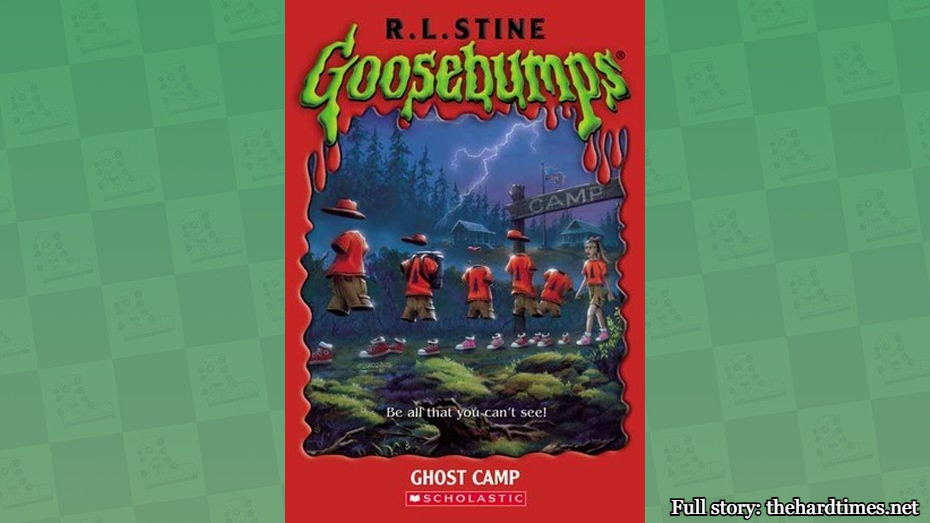 I don't need to know how to read to know that something called "Ghost Camp" is a lazy, derivative rehash of well-worn horror tropes not worth going through all the trouble of learning the difference between consonants and vowels.
27. WEREWOLF SKIN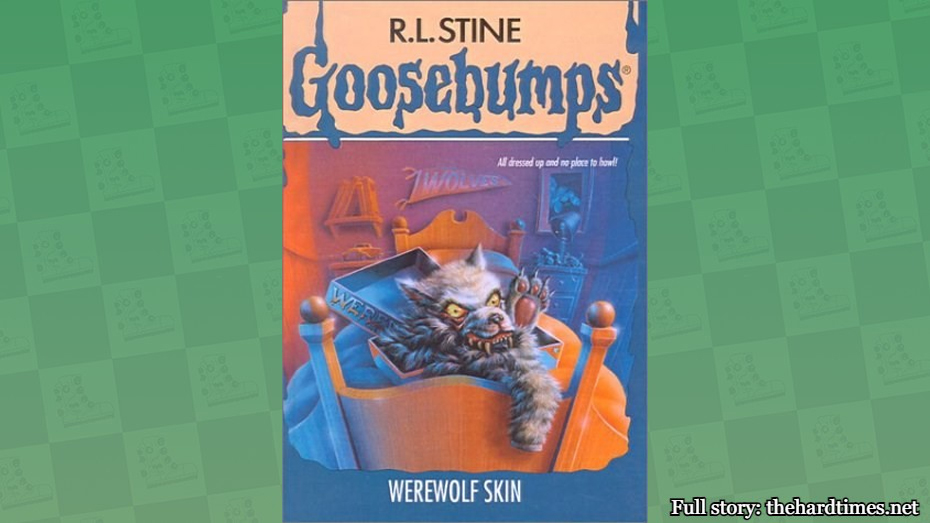 Pretty cool cover art, but when you think about it, the skin is like the least scary part of the werewolf. It's the fur, fangs, and claws that do all the heavy lifting fear-wise. Pretty astute breakdown from an illiterate huh? Alexa, add thinky face emoji.
26. WHY I'M AFRAID OF BEES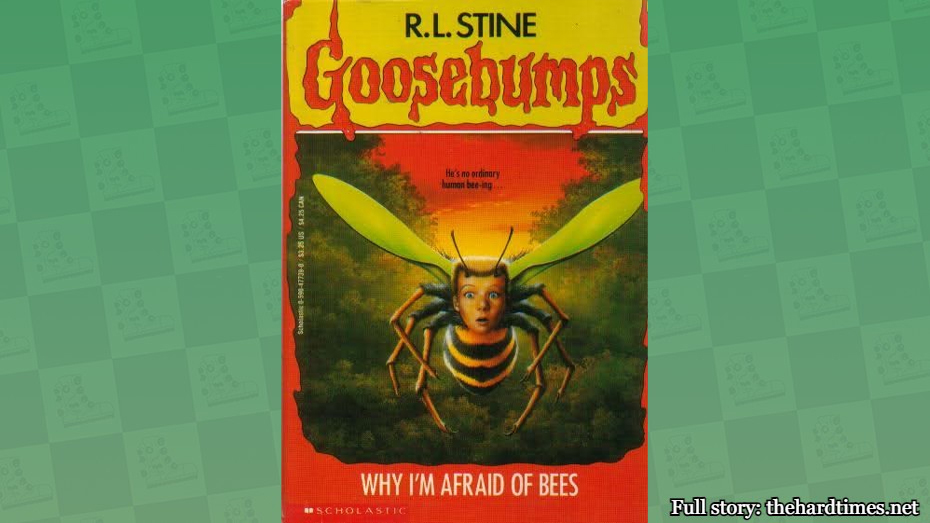 Hmm, maybe because they sting? Wow, look at that, I solved the case! And all without reading a single word ever in my life. It's almost like Mrs. Hoopler was wrong and wasted her time trying to "get through" to me.
25. CALLING ALL CREEPS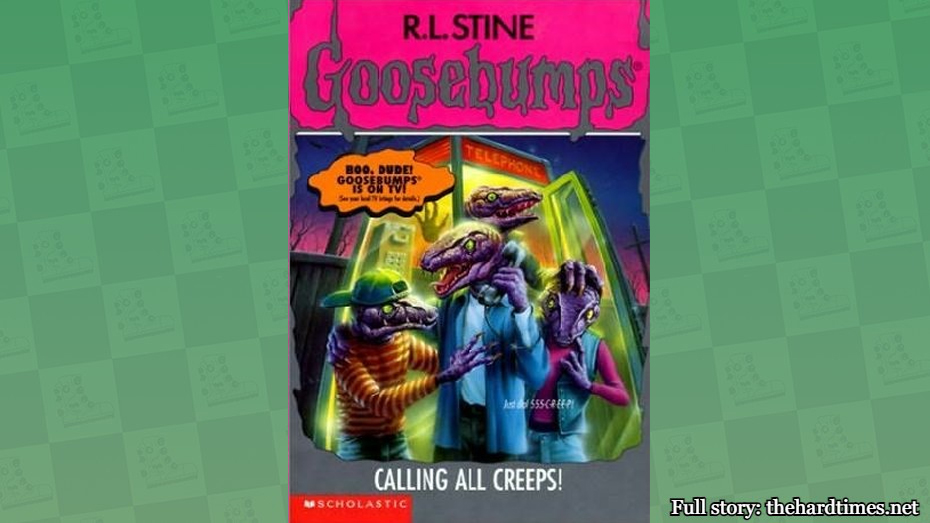 It's got a bunch of rad dinosaurs on the cover, which was pretty cool in the zeitgeist at the time, but thankfully Jim Henson came out with a little TV show called "Dinosaurs" so kids like me didn't need to read to enjoy them. That man did so much for children!
24. THE CURSE OF THE MUMMY'S TOMB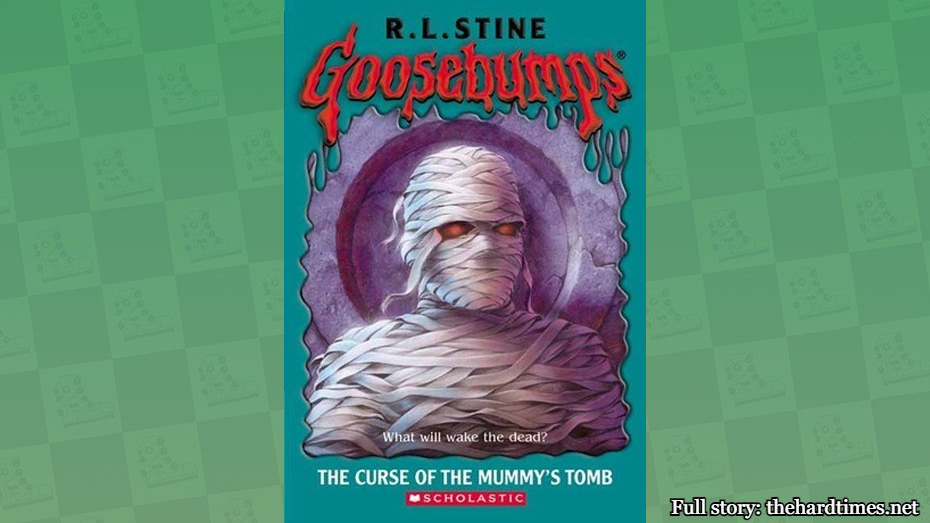 Honestly, there are way cooler-looking mummies on other Goosebumps books. Swing and a miss as usual Scholastic.
23. REVENGE OF THE LAWN GNOMES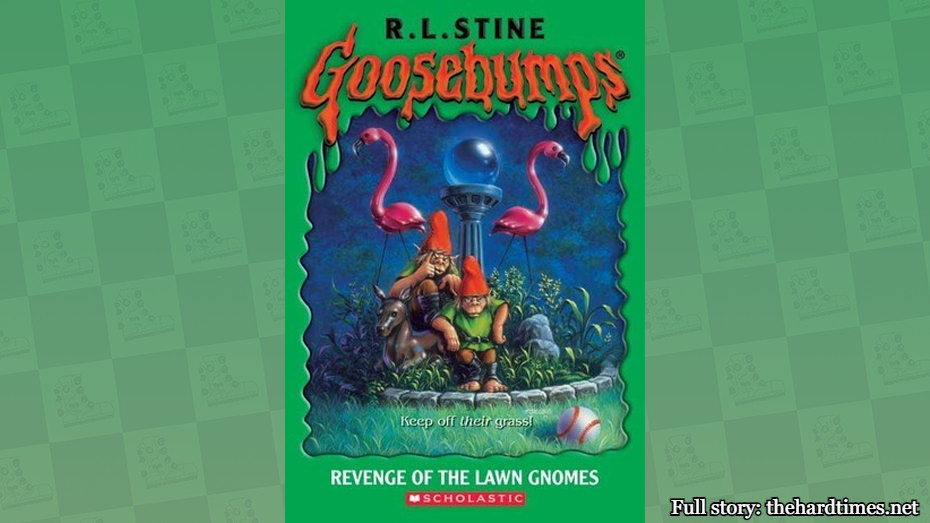 As a boy my father would sometimes bring me to job sites and help take down fencing, to build character. He assured me that this was just for appearances because poors liked that kind of thing, and I didn't really need to do anything. Still, I hated it, because sometimes we would be working at people's homes, and there would be lawn gnomes. Who were they? Why did they look so smug, what did they want?! I thought if I knew how to read this book could give me some insight, but then Dad got me a new BMX and I forgot all about it.
22. THE WEREWOLF OF FEVER SWAMP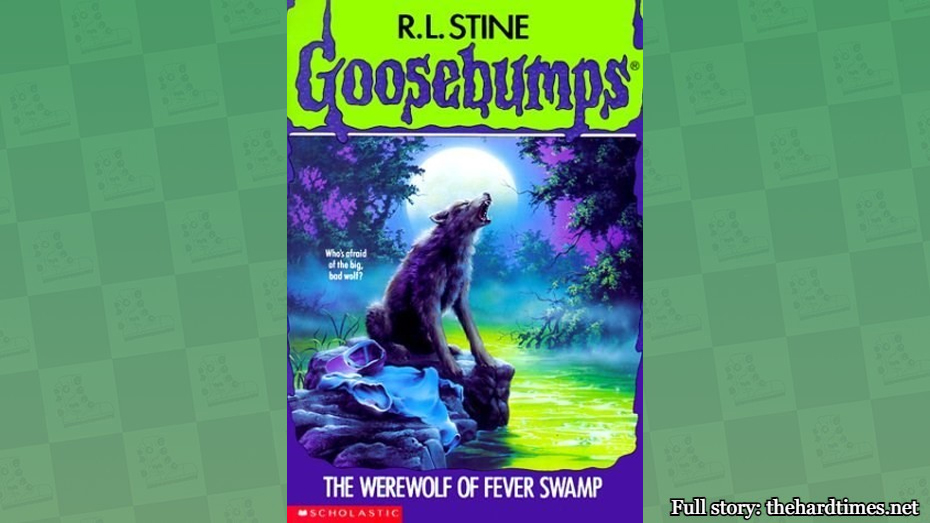 I do love werewolves, but you know how it is. You sit down to learn to read and it's all "conjugate this" and "pluralize that" and aaaah, it's just a mess. Thank god for generational wealth.
21. A NIGHT IN TERROR TOWER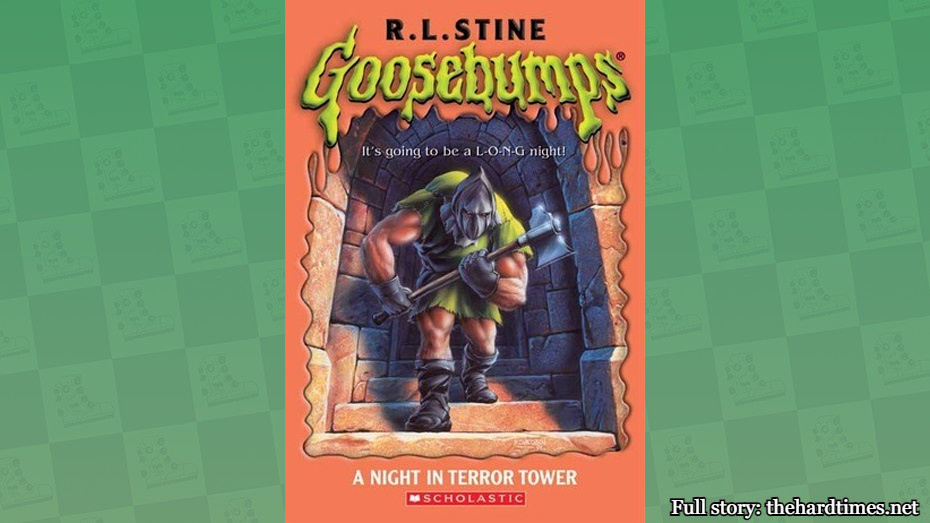 From what I gleaned during lunchroom chatter, this one's about two boys who visit the Tower of Terror. As a lifelong Disney season pass holder I firmly say "Big deal."
20. YOU CAN'T SCARE ME!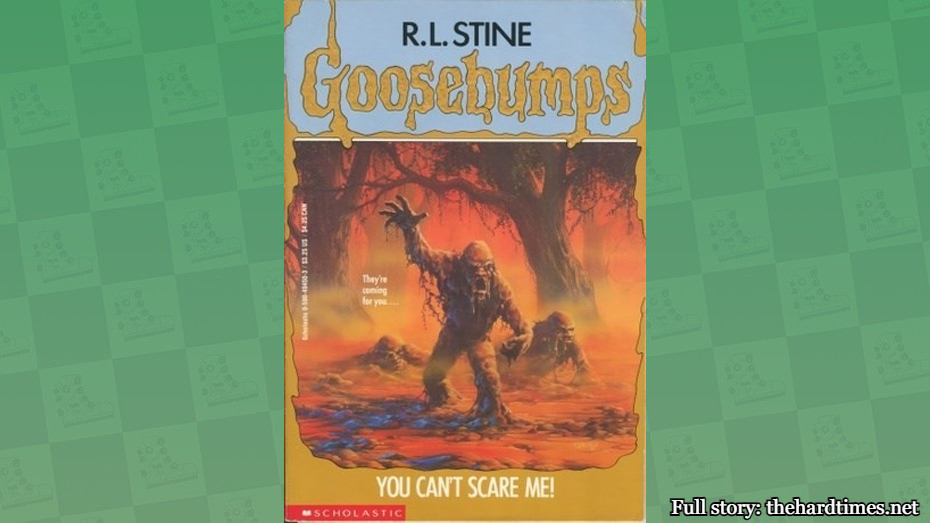 Put it back on the shelf as soon as my friend Tommy read the title for me. If the book was boasting that it COULD scare me, that would be something, but this? Man, why does anyone learn to read?
19. A SHOCKER ON SHOCK STREET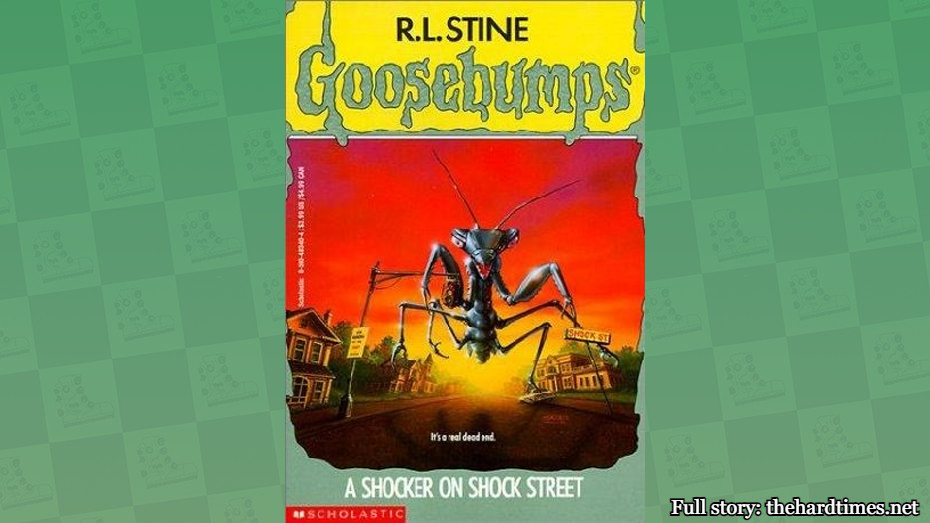 The giant ant on the cover is badass, but I know a dumb title when I hear it. "Shock Street?" Really R.L. Stine? I don't want to tell you how to do your job, because you are an author and I am a well-to-do functioning illiterate, but you can do better.
18. PIANO LESSONS CAN BE MURDER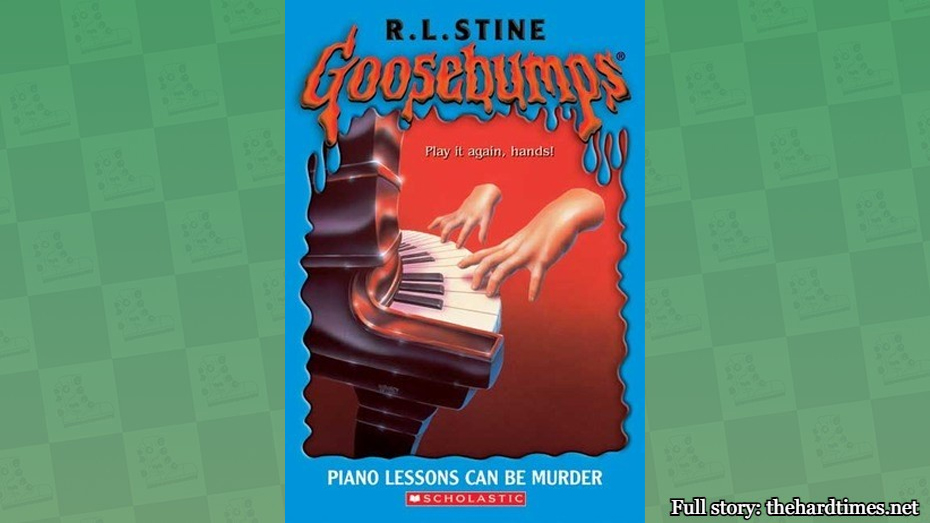 This one had me intrigued. My mother insisted that I take piano lessons and I hated them. I thought that maybe armed with the knowledge in this book's pages I could make the case that piano lessons were dangerous, and she would stop making me go. Luckily, she became clinically depressed before any of that happened, and stopped taking me.
17. THE HEADLESS GHOST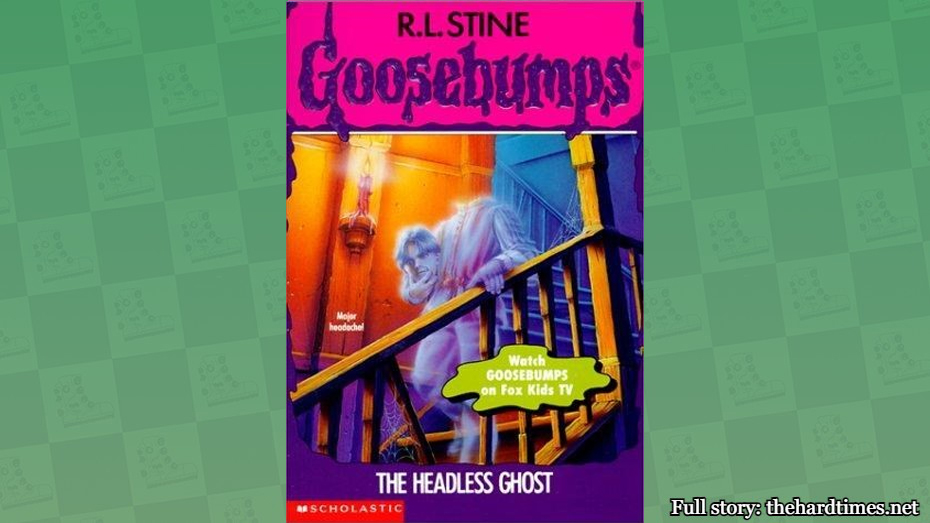 Double threat! Ghosts are scary, headless dudes are scary, a headless ghost?! Super scary. At least that was my initial thought. Then, as I approached the Scholastic checkout, I couldn't help but think "Is this overkill?" A headless ghost is sort of a hat on a hat. Or, rather, a lack of hat on a lack of head? I don't know, either way, nothing worth learning an entire written language for.
16. BE CAREFUL WHAT YOU WISH FOR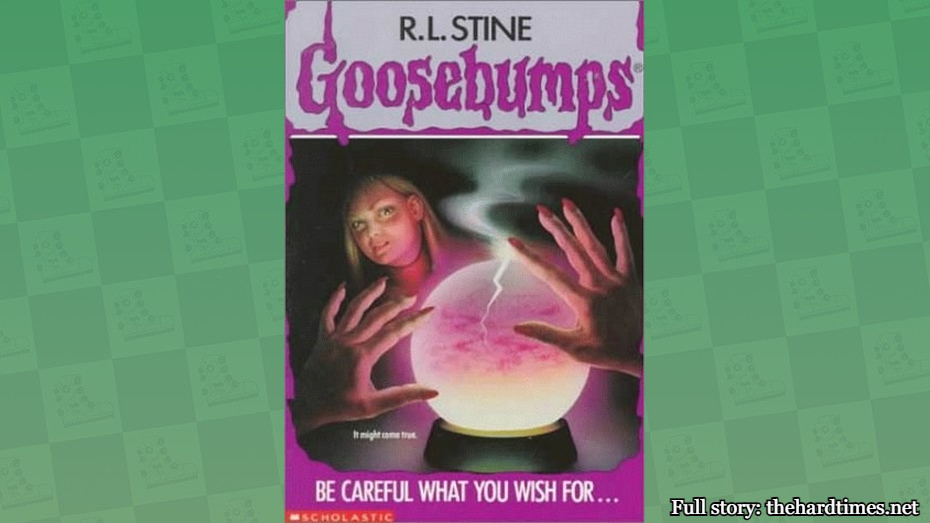 It's like how Mrs. Hoopler wished I would start learning to read, and I never did. See? You don't need to be literate to understand metaphors.