A lot has been said about Ohio. Most of it is disparaging and unflattering. If you are to believe all the memes you've read about the state and its residents, you likely have an image of a mountainless area filled to the brim with slovenly, bored, and uneducated farmers. That's if you even believe the state exists at all. We won't stand for this slander as we're pretty sure at least one of our writers grew up in Dayton. To set the record straight, here are a handful of bands that call Ohio home when they aren't on tour or living in a different state altogether.
Guided By Voices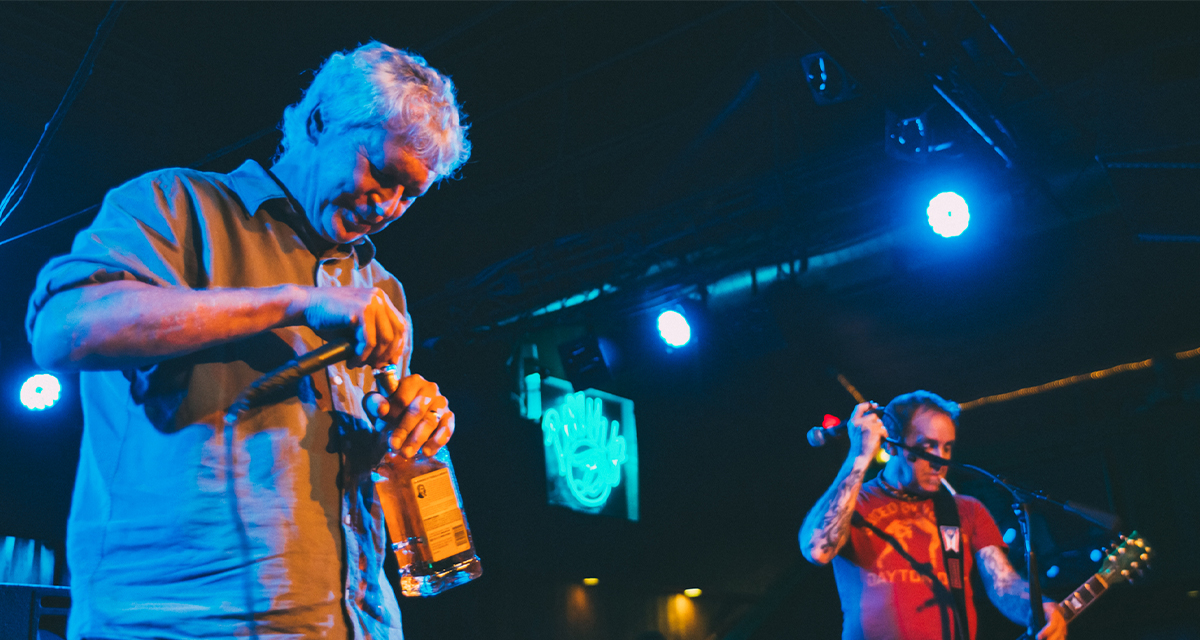 Former school teacher and current 'genius,' Robert Pollard, has reportedly written over 1,600 songs. At least 500 of those went to his lo-fi project, Guided By Voices. It's rumored that a minimum of 22 of the latter are actually listenable. It's said that if you click the heels of your Chuck Taylor's three times while repeating 'I Am A Scientist' you will be transported to a dive bar in Dayton, Ohio. There, a forty-something guy in a flannel with a neck tattoo will buy you a shot, but only if you can name three GBV songs that aren't 'Teenage FBI,' and no: you can't use 'I Am A Scientist' again.
Devo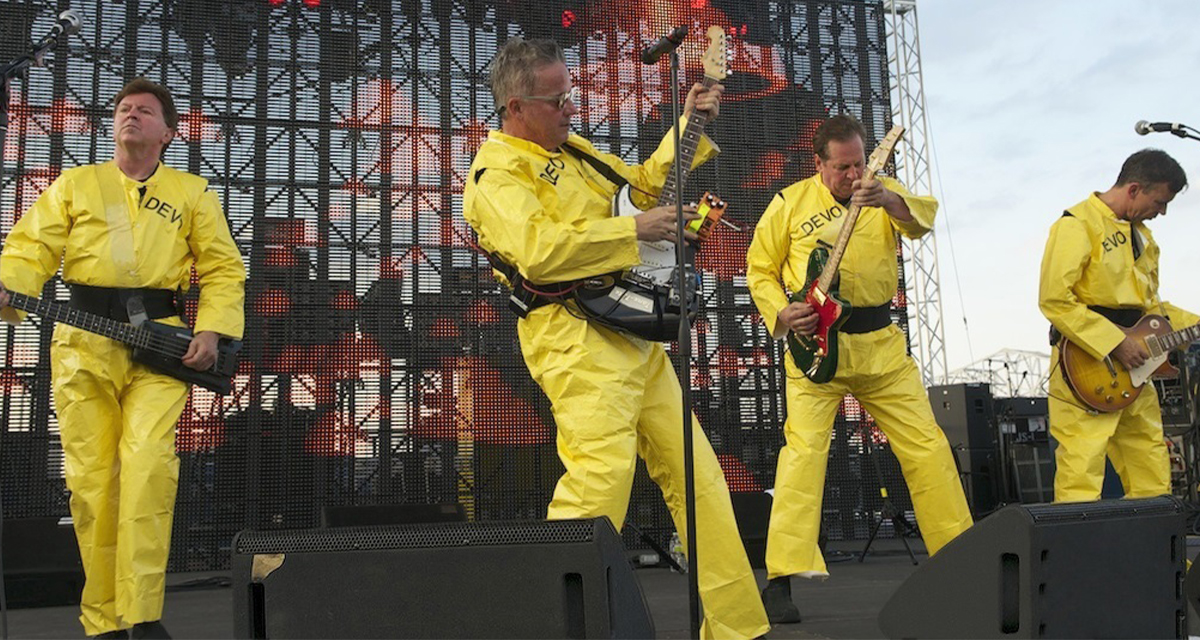 What's that you were saying about Ohio never producing anything cool or memorable, you smug asshole? That's what I thought. Famed New Wave heroes, Devo, were founded by Kent State University students in Akron. The varied political leanings of the Midwestern swing state they call home likely provided fertile inspirational ground for the satirical social commentary that permeates their discography. Muses aside, Devo stands to this day as one of the state's finest exports, second only to sweet corn.
Brainiac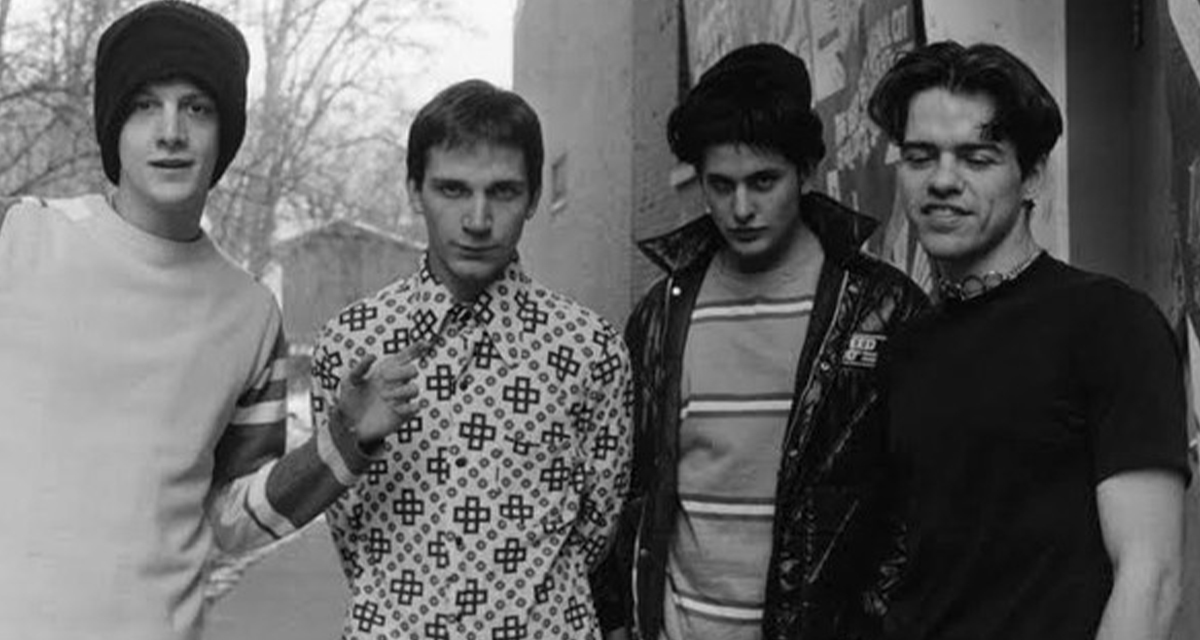 Dayton may be the 'Birthplace of Aviation,' but no one really cares about that anymore. Arguably more exciting is the fact that Dayton is the birthplace of Brainiac (or 3RAN1AC if you want to be a dick about it). Before their five-year run was cut tragically short by the untimely death of lead singer, Tim Taylor, they pushed the envelope on nearly every subgenre of punk and hardcore in existence. The band's out-of-control sound has been cited to have influenced countless bands including, but not limited to; Nine Inch Nails, The Mars Volta, The Blood Brothers, and somehow even Muse (when they were good, we assume).
The Dopamines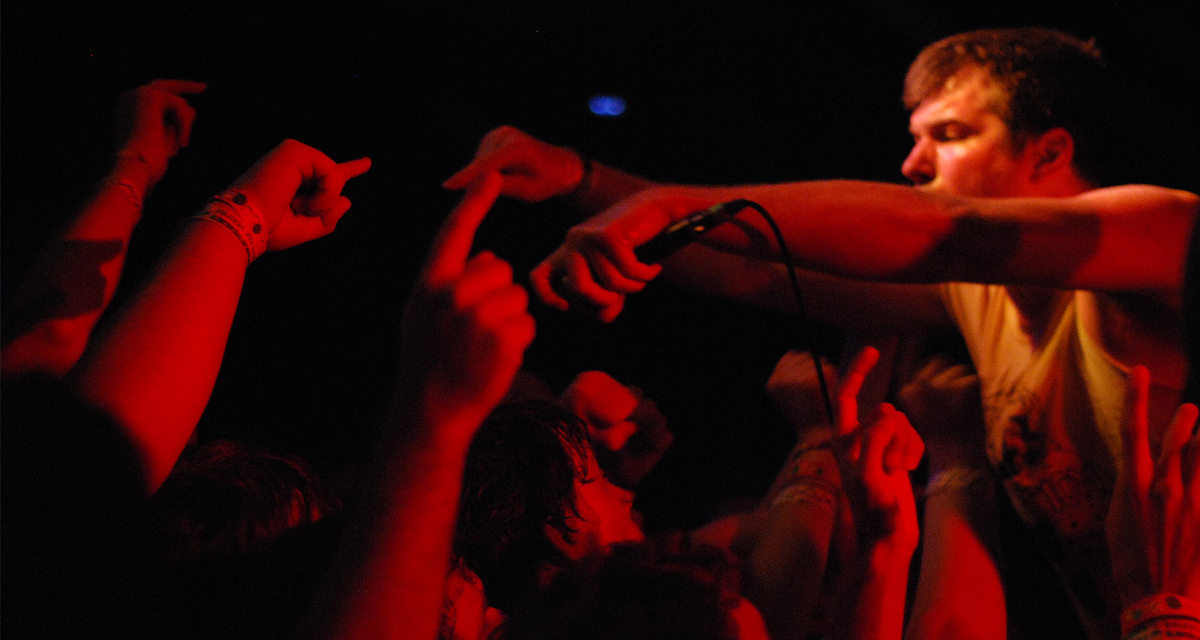 Cincinnati is a mecca of energetic punk music, and none represents this fact more than the Dopamines. A band so renowned that even Mikey Erg moonlights as their second guitarist from time to time. Armed with extremely catchy hooks, power-chord anthems, and chant-along choruses, their output matches their namesake to a tee. One listen will immediately whisk you away to a sweaty basement on a college campus as you chug Rheingeist and scream your lungs out until some asshole cop shuts down the show and ruins your night.
The Breeders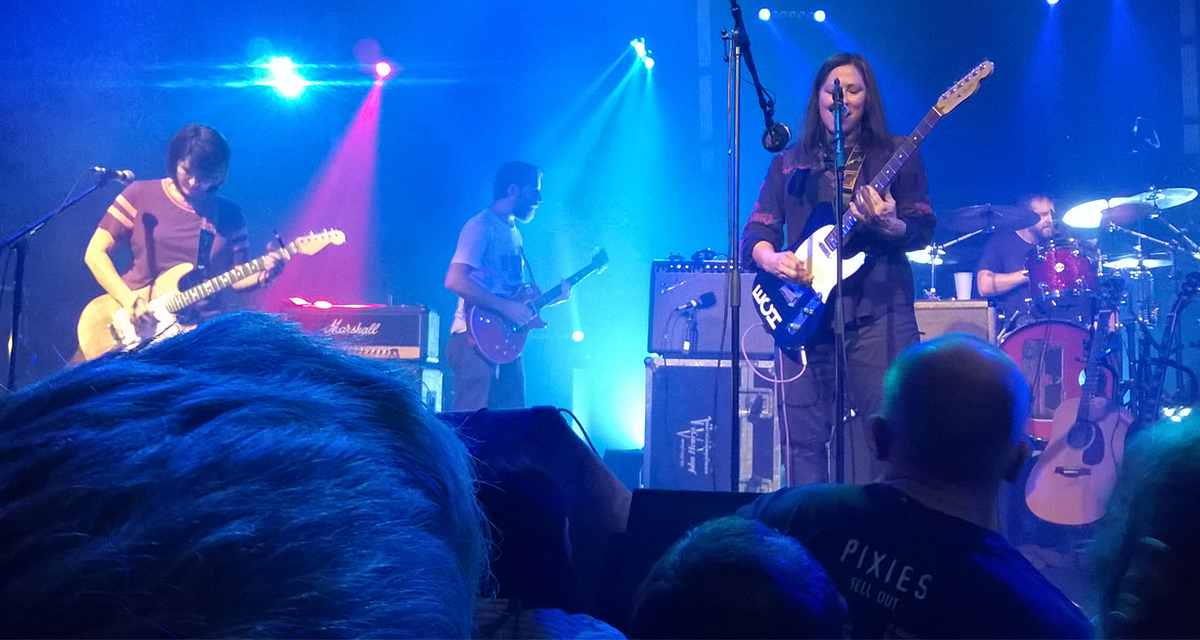 Everyone loves Pixies, but studied listeners know that Dayton resident Kim Deal's The Breeders are the better band. Started initially as a side project while Deal devoted the majority of her time slinging bass and vocals for Pixies, The Breeders quickly rose to a prominence worthy of matching the latter's. Incorporating Deal's twin sister Kelley as well as a revolving door of players featuring members of Fear, Slint, and The Perfect Disaster, the band essentially serves as a '90s alt-rock supergroup depending on the era you are perusing. Kurt Cobain once listed 'Pod' as one of his favorite albums, and he was right to do so. That shit rips.
Defiance, Ohio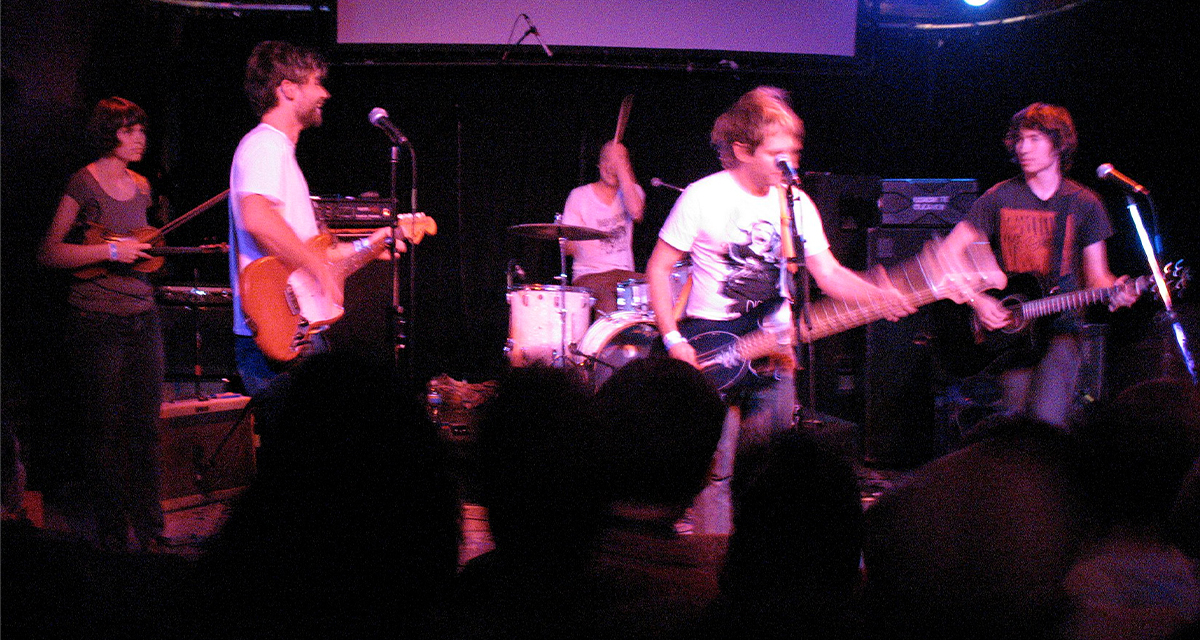 Florida has their Against Me! and Ohio has their Defiance, Ohio. Initially formed as a three-piece in Columbus, and stealing their name from a small town in the northern part of the state, the group quickly became legends in the folk-punk scene. Their DIY ethic and anti-capitalistic lyrical themes were so strongly incorporated, the band famously found themselves having to explain their actions after deciding to allow famed indie label, No Idea Records, to release their second album 'The Great Depression.' That's right, not only does Ohio actually exist, but its folk-punk scene also runs on clout.
Cloud Nothings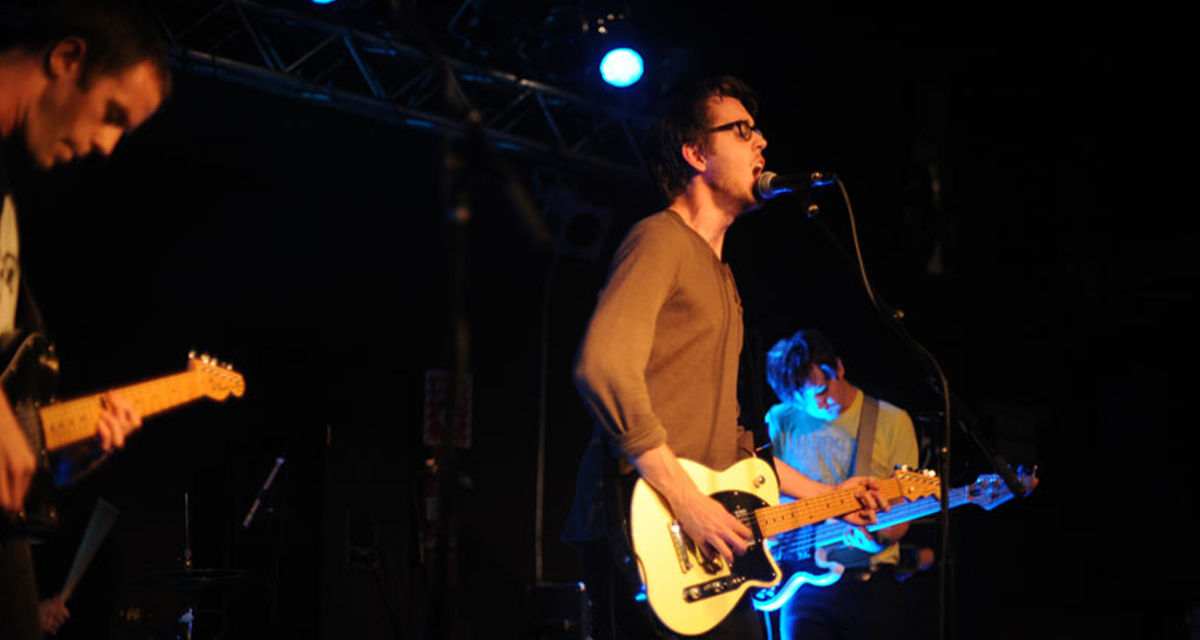 Started as one in a lengthy series of fake bands created by Cleveland local, wunderkind, and lead singer/songwriter Dylan Baldi, Cloud Nothings quickly rose to prominence by infusing elements of indie and pop-punk with the sounds of their home city's hardcore scene. Combined, those influences craft a heavy as fuck sound without sacrificing that sweet Midwestern charm their home state is known for. Imagine the Strokes as a post-hardcore band that for some reason was tasked with performing a gig at the Gates of Hell, and you'll be in the ballpark.
Dead Boys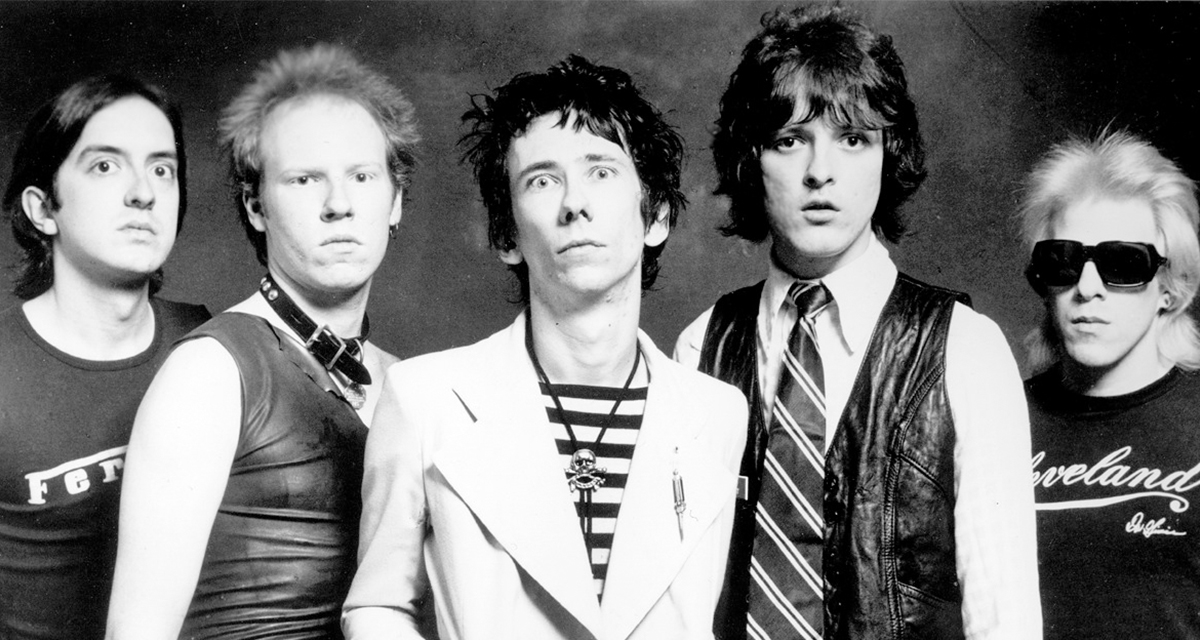 Among the first wave of punk acts to emerge in the late '70s, Dead Boys from Cleveland made their mark as one of the most chaotic and violent groups of the fledgling genre. Not unlike the multitude of Ohio residents who have never left their hometowns, the original iteration of the band would ultimately fall apart after releasing only two albums. An event equating to an unfortunate waste of a mountain of potential. Still their influence and legacy lives on, spawning sporadic reunions as a fresh lineup has been teasing new music since 2017.
Lung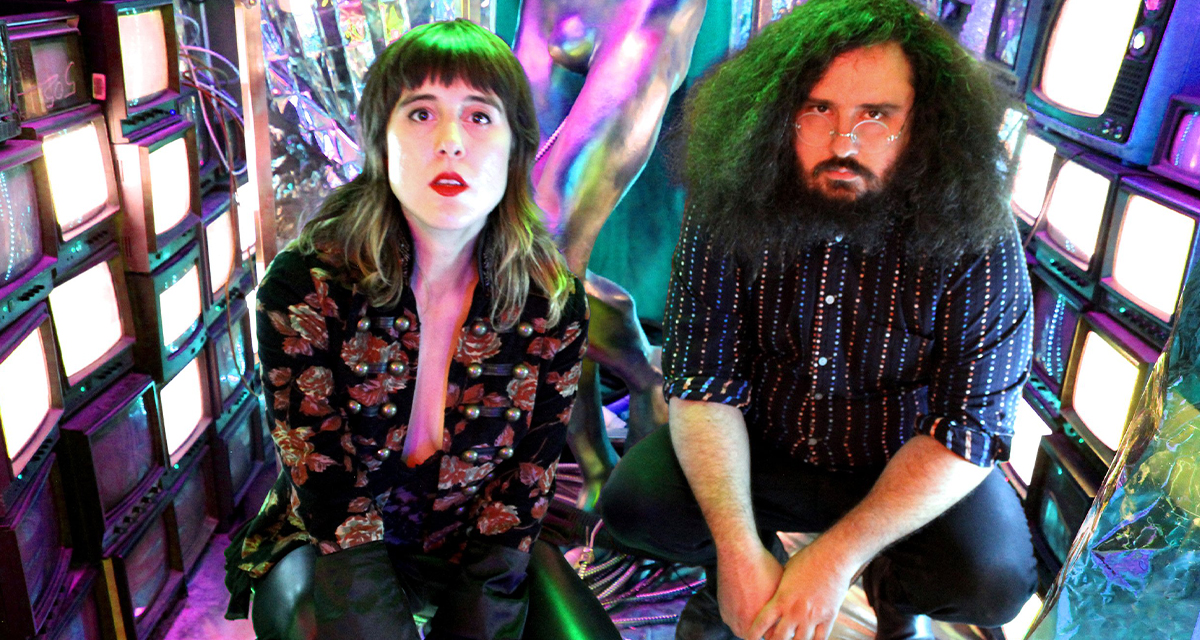 Have you ever wondered what System Of A Down would sound like if they consisted of just a cello player and a drummer? Quit dreaming and listen to Cincinnati's very own Lung. Performing as just a two-piece, the band manages to craft a lush and chaotic sound thanks to Kate Wakefield's shredding effects-driven cello and operatic voice. Drummer Daisy Caplan holds down the fort with thudding dramatic beats. Together they make a racket so righteous you'd think they were from a respectable state.
The Afghan Whigs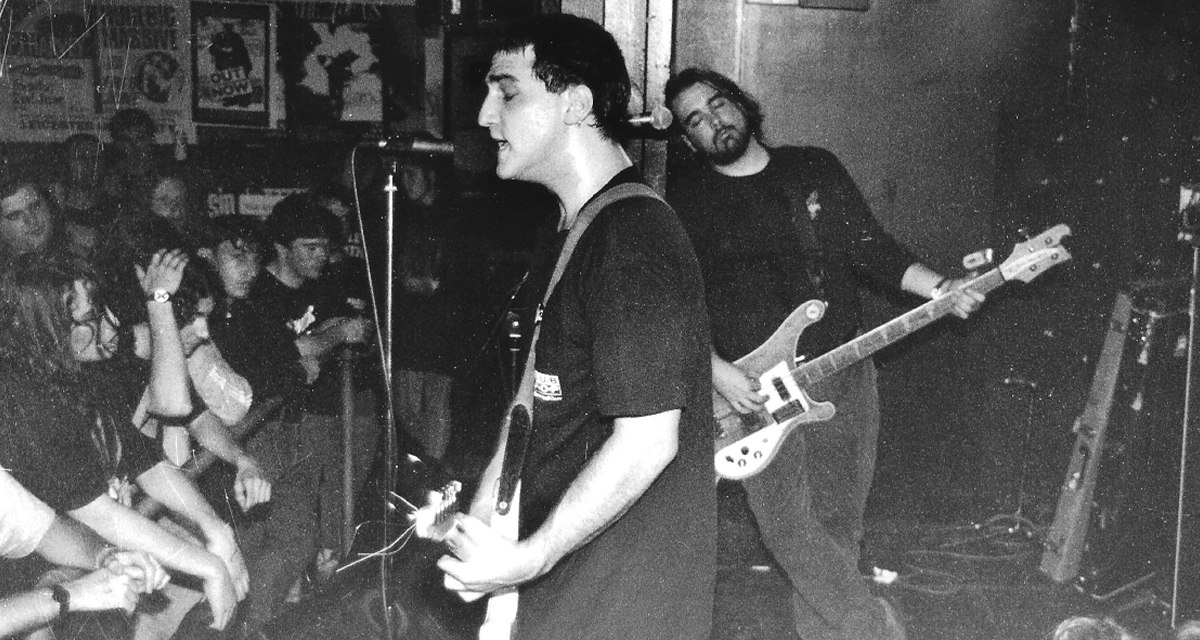 Hailing from Cincinnati, The Afghan Whigs hold the honor of being the second-ever non-PNW-based band to be signed to Sub Pop Records. How's that for boring old Ohio? The band blends elements of grunge, R&B, and punk to form a vehicle for lead singer Greg Dulli dark and professorial lyrics. That's not to say you need an English Degree from UC to understand their output, but they are certainly not for casual listeners like our standard uneducated readers.
Nine Inch Nails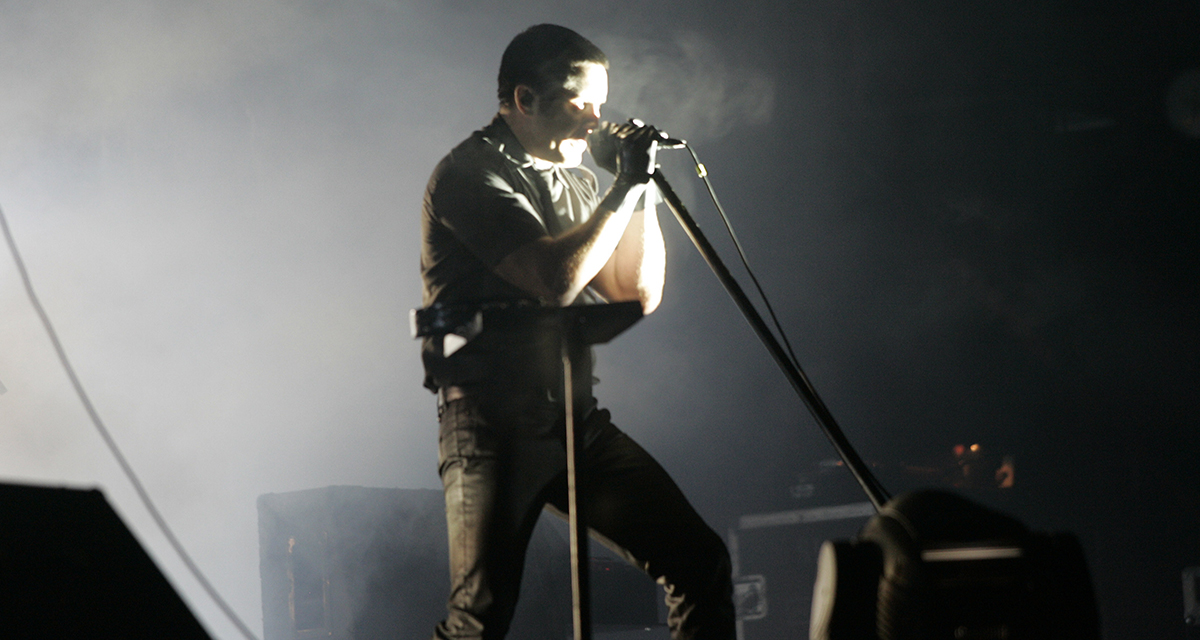 Genre-bending pioneers and horndog legends Nine Inch Nails originated as the brainchild of Cleveland's Trent Reznor. Despite Ohio's legacy of agricultural innovation, Nine Inch Nails is largely responsible for popularizing and propelling Industrial Rock into the mainstream, though you would be apt to not mention that in front of Reznor or a farmer. The next time you listen to 'Closer' alone in your car like a depraved psychopath, consider how truly challenging it must have been for Trent to overcome such instilled Midwestern reservation to deliver the sex jam of the century.
Mushroomhead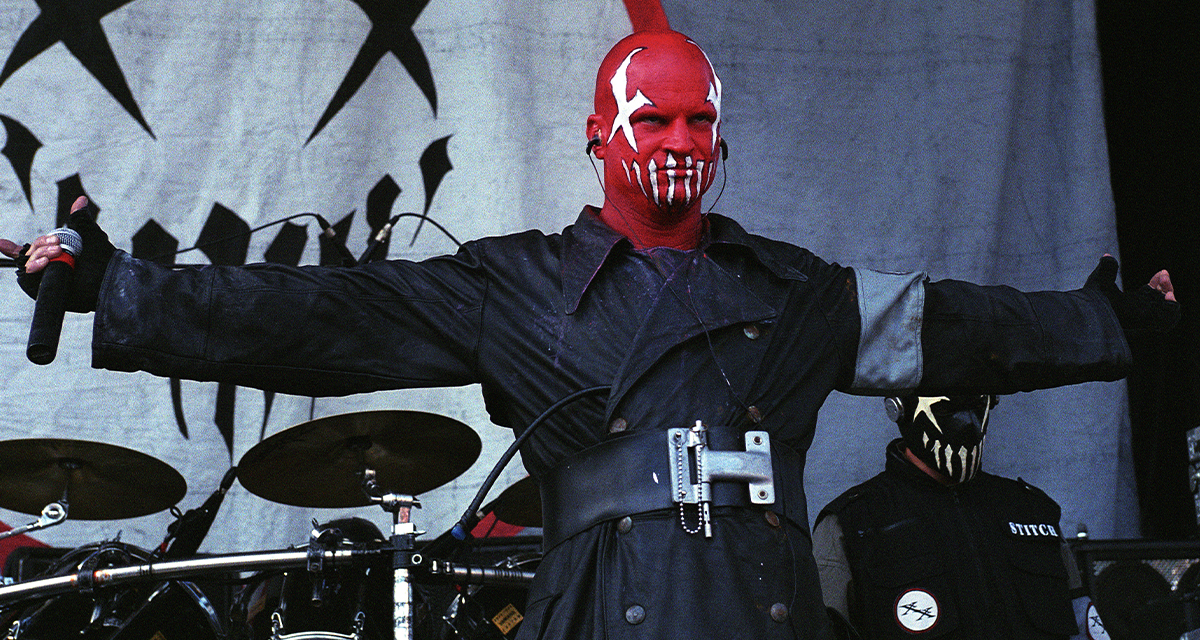 A full two years before the masked metal band Slipknot emerged, Mushroomhead was already ahead of the curve regarding their costumed concept. In fact, the commonalities between the bands coupled with the suspected plagiarism committed by Slipknot lead to a chaotic feud that erupted in a violent 1999 tour-stop in Mushroomhead's hometown of Cleveland, OH. As Slipknot took the stage, a horde of angry concertgoers began pelting the band with anything they could get their hands on, including (allegedly) a padlock that struck bassist Paul Dedrick Gray square in the face. All of this is apparently water under the bridge as each band claims fandom of the other, but one thing remains clear: Don't fuck with Cleveland or you'll get the padlock.
All Dogs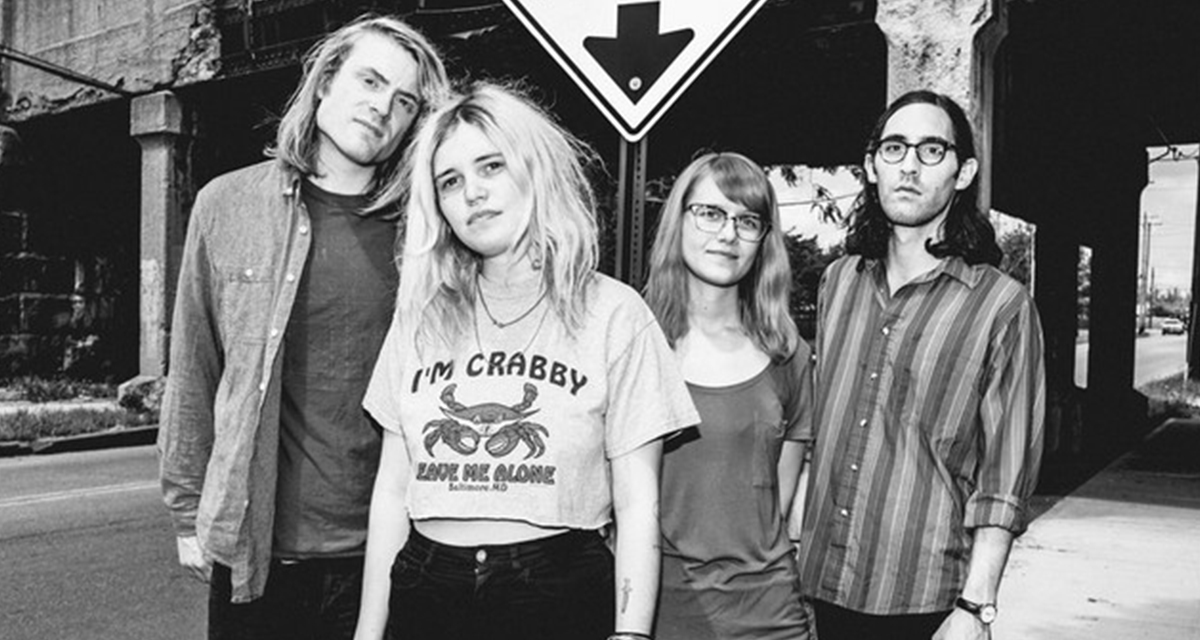 Columbus's All Dogs formed as a bit of a supergroup featuring members of local legends, Delay, Saintseneca, and Slaughter Beach, Dog. Their sugary hooks mixed with their vulnerable lyricism made their debut album, 'Kicking Every Day,' an instant hit among those yearning for the next pop-punk explosion. While the band would essentially disappear for eight years after that review, rumblings in their camp have suggested a comeback may be on the horizon.
The National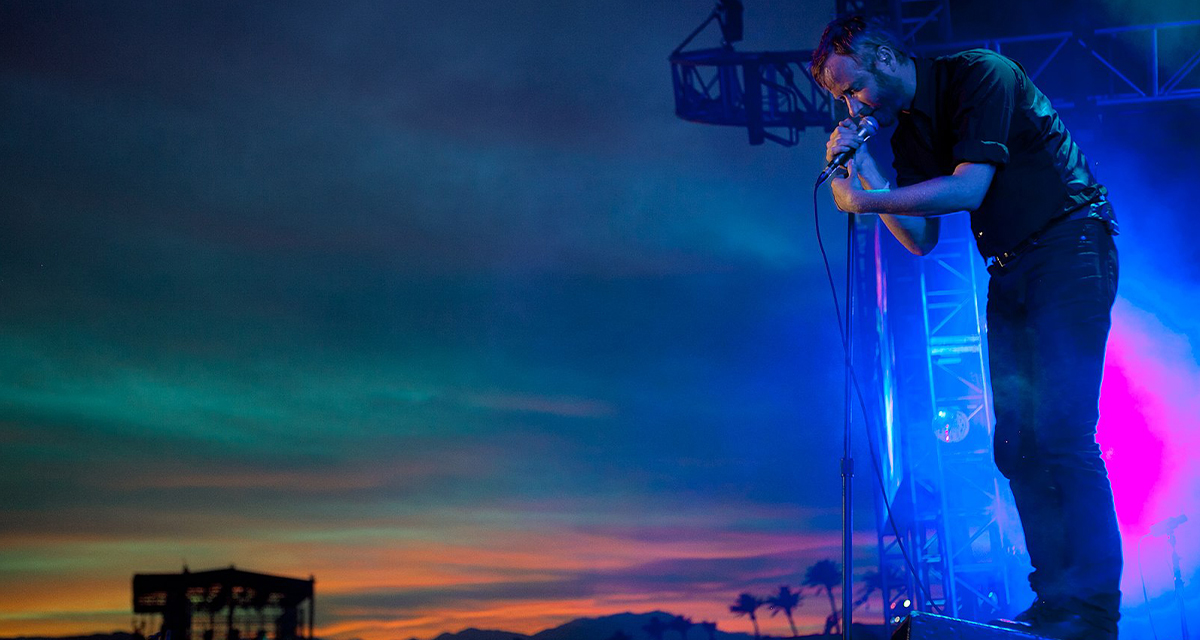 You don't have to be a divorced middle-aged Dad to thoroughly enjoy The National, but it helps. Though technically formed in Brooklyn, New York circa 1999, the original lineup of the band was comprised entirely of members that claim Cincinnati as their home base. Since Brooklyn already has enough bands, we likely won't get too much pushback here by rightfully claiming them for the Buckeye State. With captivating lyrics and delicately produced backbeats, The National remains one of the most revered contemporary alt-rock bands among very sad Midwesterners, and likely will for years to come.
Hawthorne Heights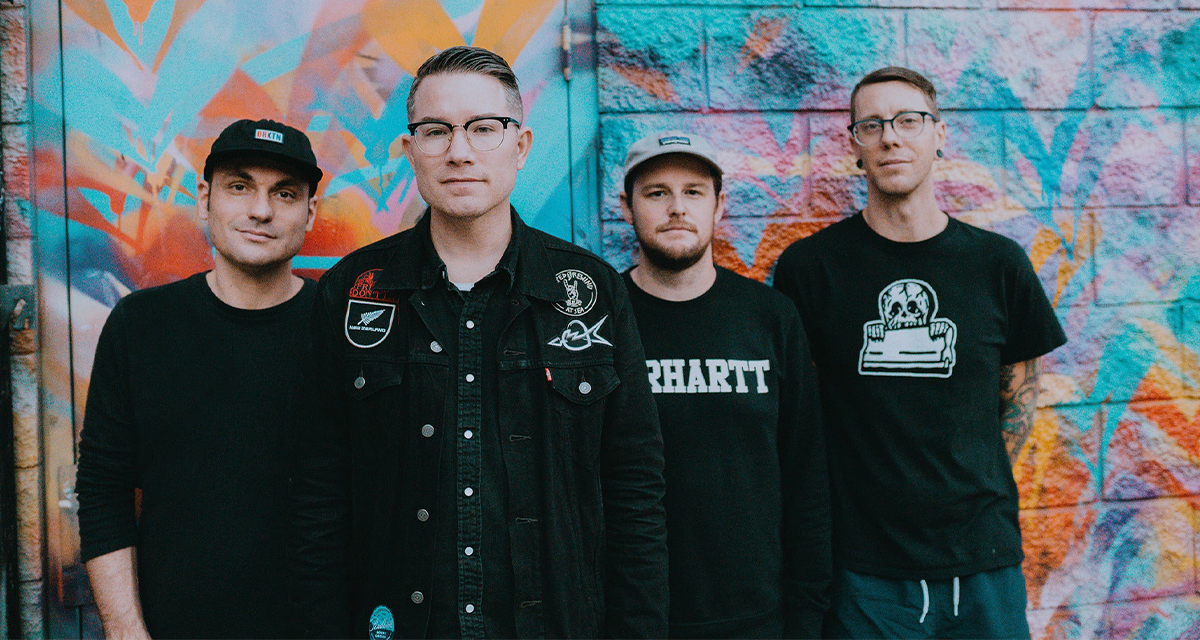 This one is probably pretty obvious considering their massively popular and genre-defying single "Ohio Is For Lovers." While Hawthorne Heights in no way invented or pioneered Midwestern Emo, we want to give Ohio a win here and fill our comment section with inflammatory retorts, so we'll just go ahead and say it: Emo music did not exist until Hawthorne Heights released 'The Silence In Black In White,' making Ohio not just the birthplace for modern Emo, but the entire genre as a whole.