Hello commenters and commentees! Doing this column every week, I've grown to enjoy reading through everyone's comments and seeing the enthusiasm that you all bring to our community here on the internet. That being said, comments are not always people showering you with praise and affection (I was surprised to learn!). 
That's what I found this week when Hard Drive had the audacity go after the most vulnerable group on the internet: successful male YouTubers, such as Nick Robinson.
5. Gamer Disgusted to Discover They Just Watched Nick Robinson Video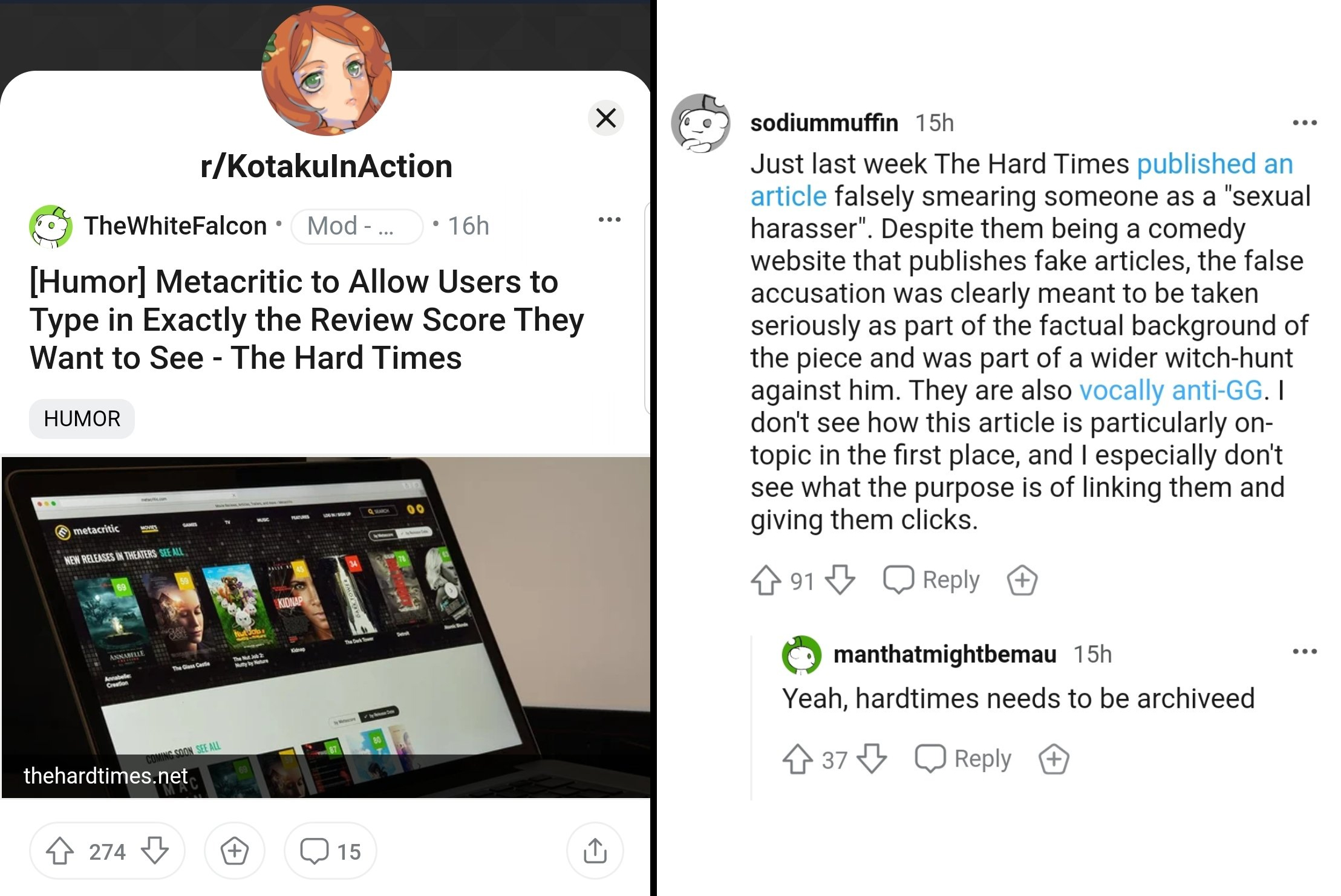 Hard Drive was posted to the notorious GamerGate sub r/KotakuInAction and boy were they upset about it. But wait… make sure you stop watching Nick Robinson's videos, Sodiummuffin, because it seems he "falsely" smeared himself by confirming the allegations. Also, I can confirm that we at Hard Drive do not support any kind of GamerGate, and we instead propose a GamerFence, with exciting features like "no exit" with which we can trap GamerGaters so they never bother innocent people again.
4. Opinion: Pikmin 3 Deluxe Re-Release Comes Just in Time to Teach Children the Value of Mass Sacrifice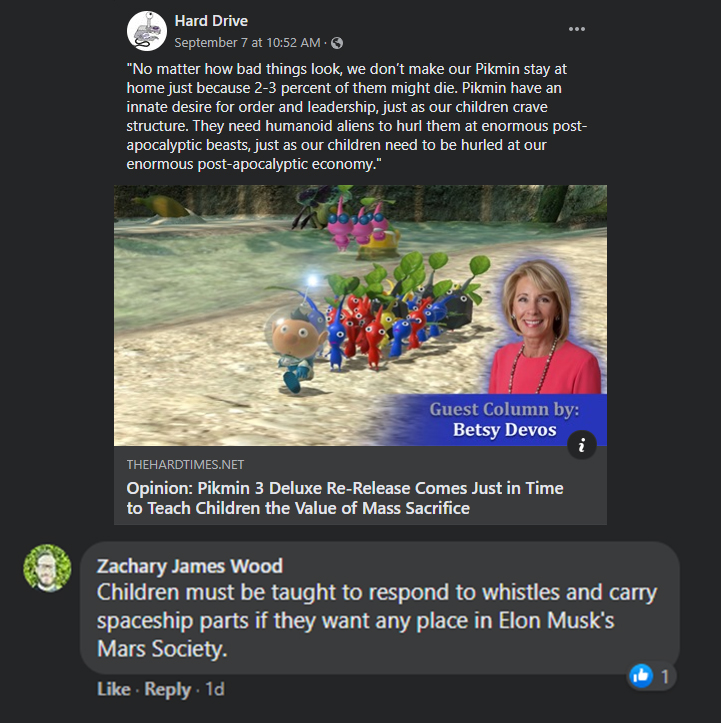 I have a lot of theories about the future. For example, I'm confident that track and field is going to become the most important extracurricular activity of the next generation, because it will ensure your child is fast enough to not be left alone on Mars' surface at the end of the work day. If you can do anything to increase their tolerance to being electrocuted, too, that would ensure them excellent job security — for multiple reasons.
3. Boyfriend Can't Find the Crit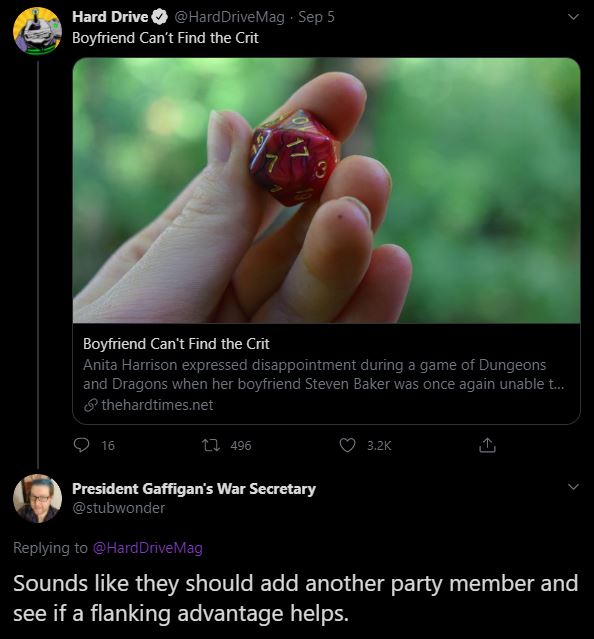 "Adventuring couple seeking (metaphorical) unicorn to find the most elusive treasure of all- the female orgasm. Supports to the front. If you are in our adventuring guild, mind your own business."
2. God Admits It's Kinda Gay to Create Dudes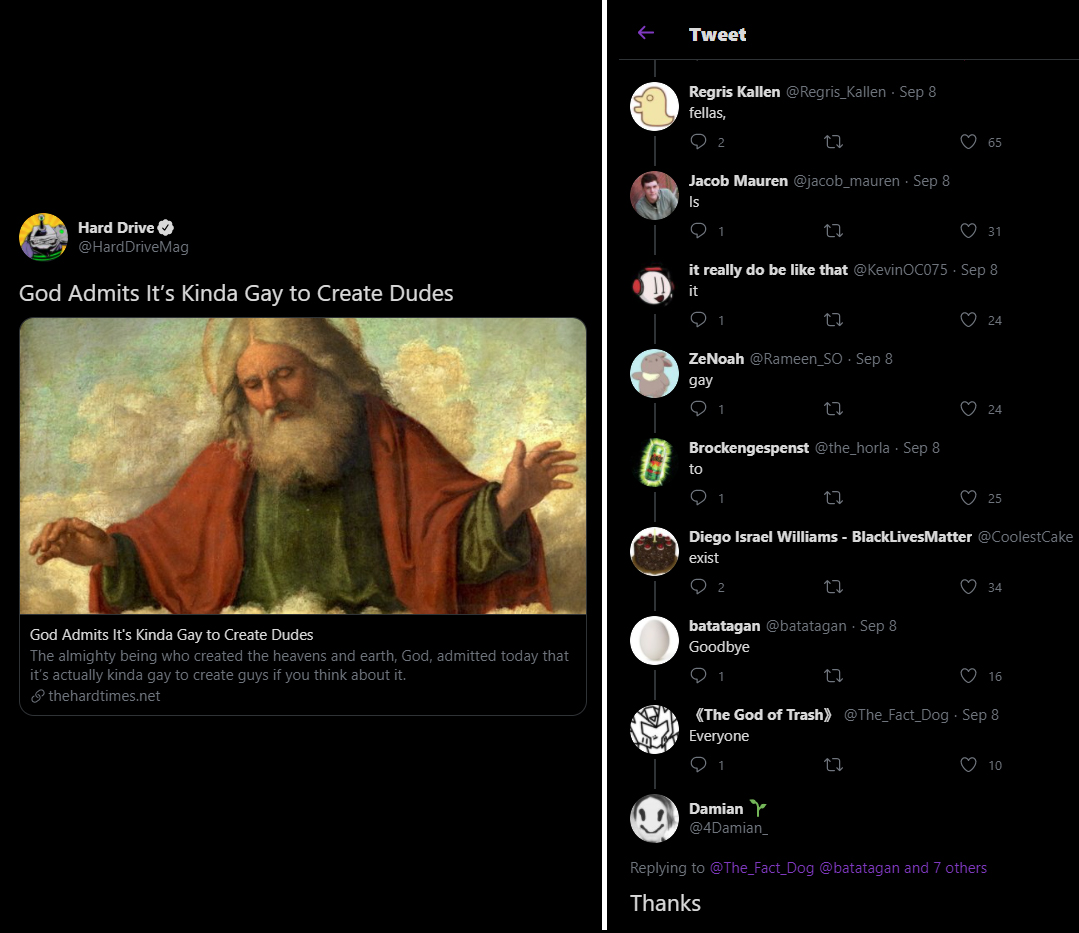 First of all, there's nothing I love than seeing gamers work together. It's beautiful to see what happens when we turn our guns and Fortnite blueprints away from each other and instead work towards a common goal. It brings a tear to my eye. Second of all, I would like to point out the validity of the statement these gamers constructed. You may laugh, but new research shows that 100% of gay people do in fact exist. Science, huh?  I know that it's scary for many gamers to confront, but the sooner we rip off that bandage the better. 
1. The Top 5 Comments on Hard Drive Articles This Week (9/4/2020)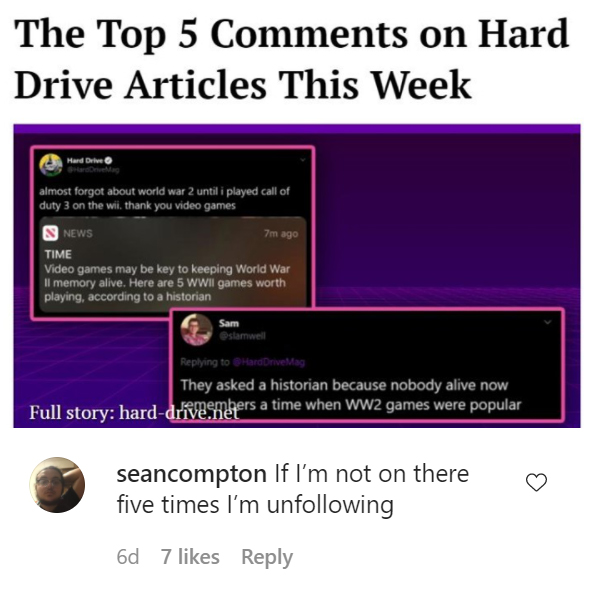 Sean, I saw the bribe that you sent me and I do appreciate it, but a $10 GameStop gift card is just not enough to change the format of the article. By the time I put on a mask and get to the store, they'll be filing for bankruptcy.
Thank you so much everyone for your comments this week, everybody. I'm honored to collect them, so that 30 years in the future you can buy your children a Coil subscription and show them that you used to be cool. If you want a chance to be featured in next week's column, be sure to leave a comment on any of our posts across social media. Have a great week everyone!