Fox News hosted the first Republican presidential primary last night where eight of the worst people you could ever meet took the stage to prove how terrible they are. Notably absent was former President Trump who skipped the event amid his legal turmoil. Thankfully he was still able to show the world he was a complete piece of crap with a pre-taped interview with Tucker Carlson broadcast on X.
Here are eight key takeaways from the night.
Vivek Ramaswamy killed a hitchhiker in the high desert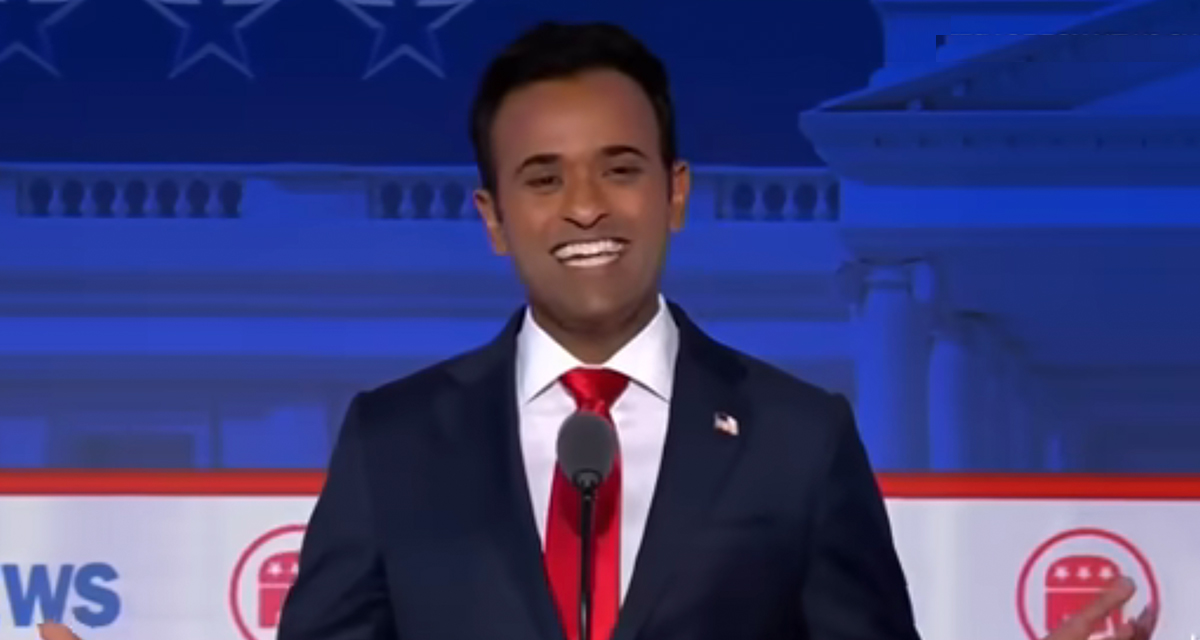 During a tense exchange with former Vice President Mike Pence over January 6th Ramaswamy broke from his talking points, stared directly down the lens of a camera, and said "I'll strangle you like I did to that guy outside of Bisbee. Nobody will ever find the body." He then said he would be more than willing to pardon Trump if he was found guilty of any federal charges. Sources close to Ramaswamy confirmed that he remained visibly erect for several hours after his confession.
Ron DeSantis floundered due to technical issues with the remote control vibrator in his anus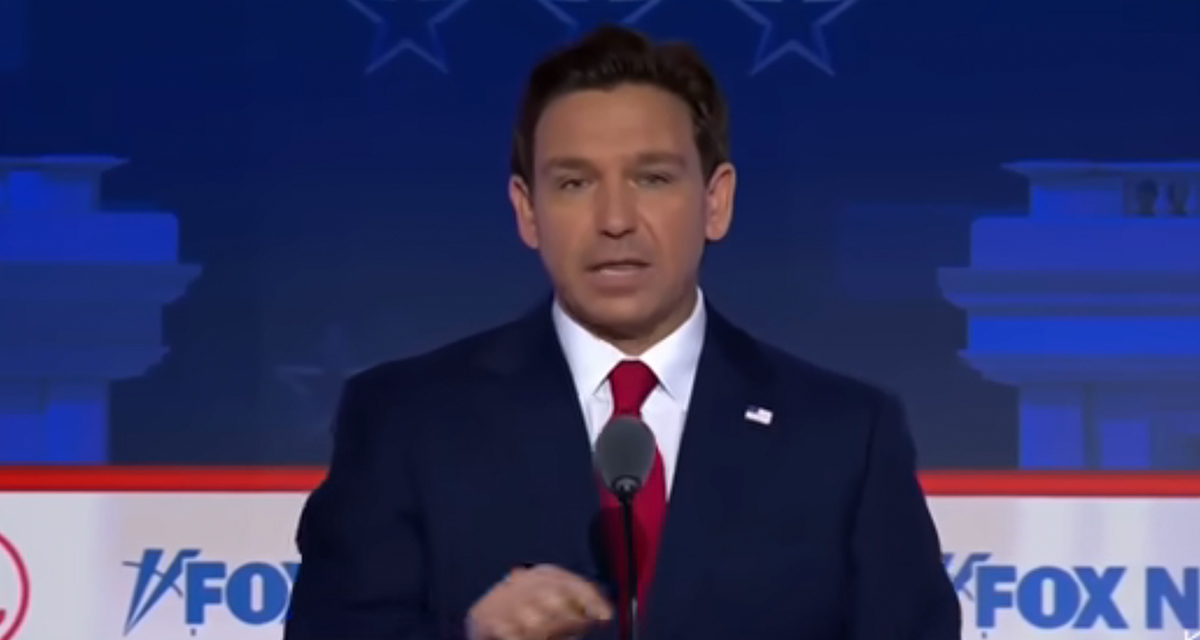 The Florida governor seemed distracted and content to stay in the background all night. The few times he did speak up he kept complaining about the "erratic frequency" of the intimacy device his wife was controlling from their home in Florida. He claimed it felt good at some points, but other times felt like when you stick your tongue on a 9-volt battery. "No god-fearing taxpayer should have to shell out $180 for a Lovense Hush 2 Buttplug only for his wife's control app to crash during an important meeting."
Chris Christie finally realized how dumb of a name he has
Shortly after being introduced the former New Jersey governor seemingly had a moment of clarity regarding his name. "My parents must be the least creative people in the world," Christie said in response to nothing. "They named their child 'Christopher Christie?' They couldn't think of anything better? I'm basically fucking Robert Robertson, Tommy Thompson. Did they even love me?" Christie then refused to answer any more questions until people started referring to him as "Colt Christie."
Mike Pence became the bad boy of the Republican Party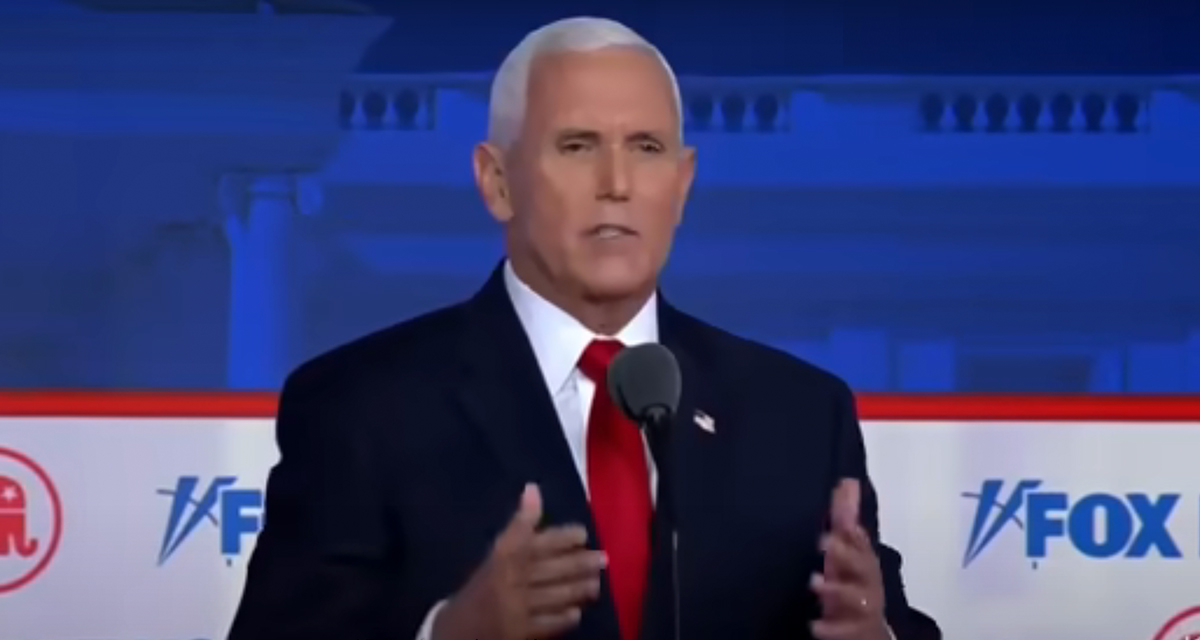 Pence surprised his rivals, the moderators, and the audience by shedding his suit within the first minute to reveal a fresh AC/DC shirt, which he then covered with a leather jacket before going on multiple expletive-laden rants. "People think I'm a little too buttoned up, well I got news for you friend, I'm a certified pussy hound," Pence said before doing a vulgar gesture where he mimicked eating out a woman's vagina for the remainder of his time. When asked about climate change he said "It's fake as fuck, but as long as hot mommas keep dumping out their tits I don't give a shit." According to some reports he mimed jerking off in the direction of whoever was speaking.
Nikki Haley is out of touch with the party base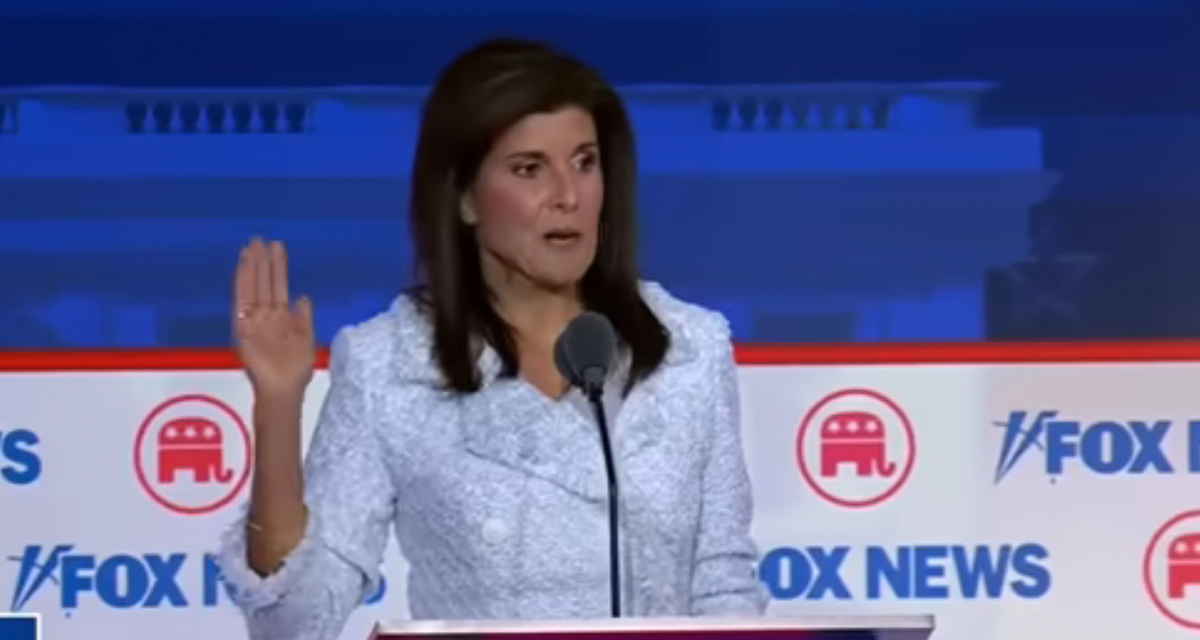 The former governor of South Carolina was the only candidate to acknowledge the reality of climate change, and the only person on stage to openly trash rising country star Oliver Anthony whose song "Rich Men North of Richmond" is full of references to QAnon conspiracies. "This ginger fuck has the worst voice I've ever heard. I'm sorry, but if you want real country music give me some Garth Brooks," Haley said to a chorus of boos. "My dumbest nephew could have written a better song in five minutes and the kid has never touched a guitar. That song sucks dick and the guy's beard definitely smells like dog shit. You know he's eaten out a dog's ass at least once, you know it."
Tim Scott clearly got the wrong sandwich before the debate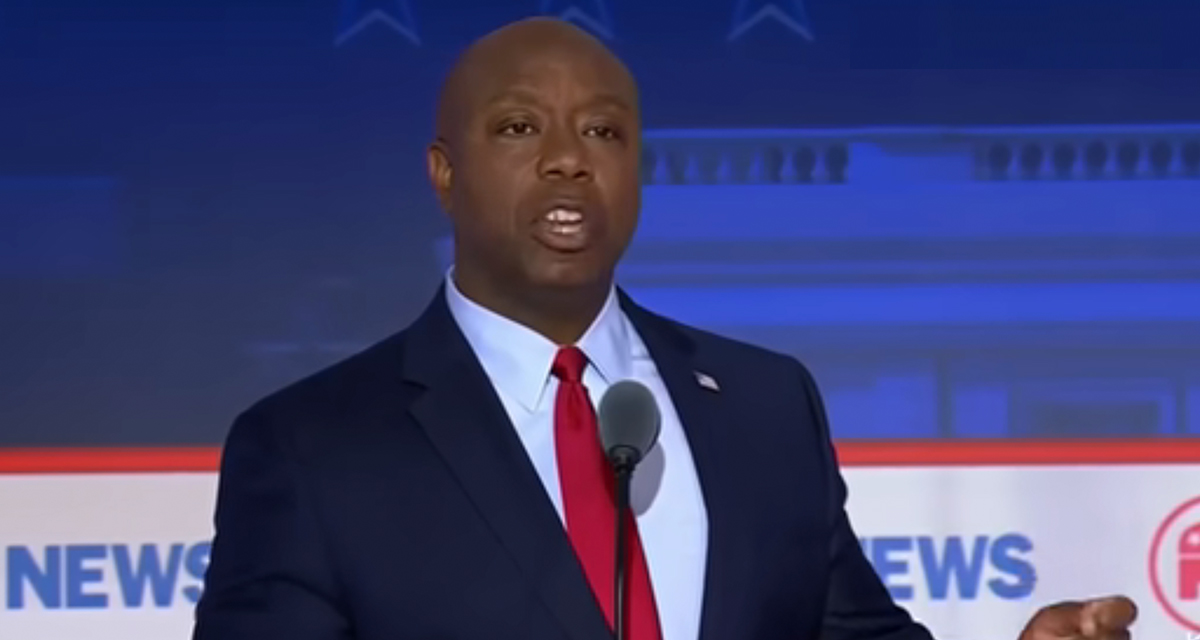 Scott, also from South Carolina, seemed distracted and upset all night due to a mix-up with his lunch order earlier in the day. When asked about global warming he replied "Let me answer your question with a question, is a meatball sandwich and a chicken parm sub the same thing pal? No, they're not, right? I'm not crazy? Great." Scott continued airing his grievance when asked about abortion rights. "I don't care if they have the same cheese on top, they have different buns and you eat them at completely different angles," Scott said. Scott's bitterness toward an unnamed aid continued all the way into his closing statement "I had to wipe my hands on the couch like an animal. Grab napkins before you leave the restaurant, it's common sense."
Asa Hutchinson is terrified of aliens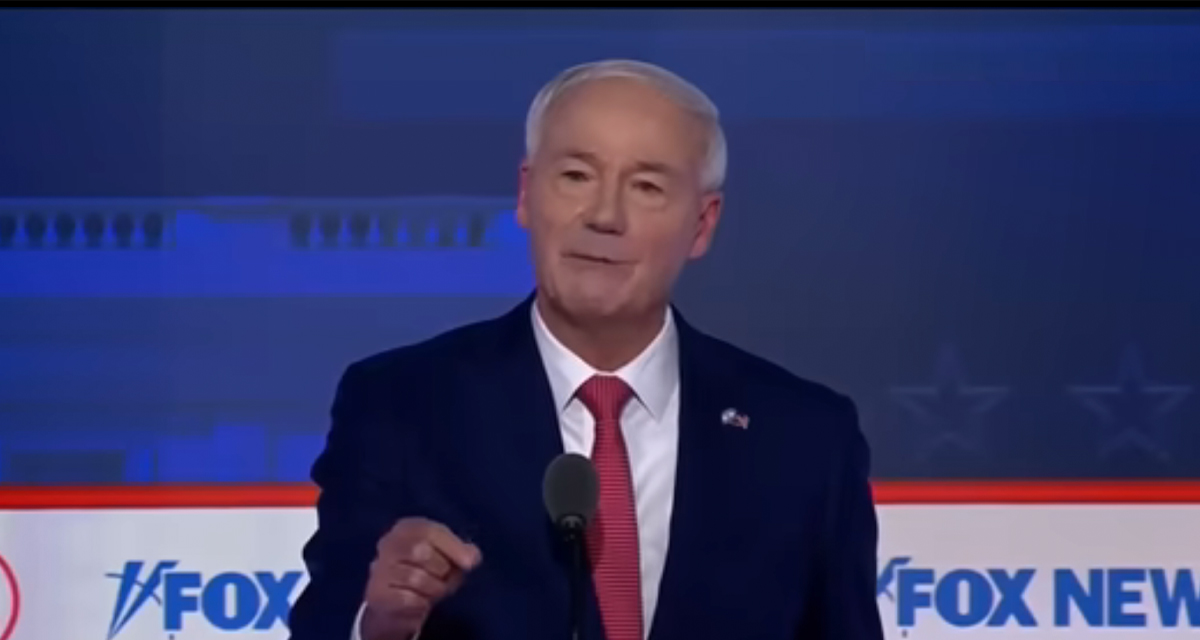 During a brief exchange between Chris Christie and Moderator Martha MacCallum about the existence of extraterrestrials Asa Hutchinson screamed "They are already here and have been living in my brain for years." The other candidates tried to laugh it off, but Hutchinson spoke in detail about how when he was a boy fishing by a creek he was abducted by aliens, forced to "smoke drugs," and claimed he was given all the knowledge of how to survive the coming armageddon. After the outburst, he curled into a ball on the stage and mumbled "I never asked for any of this" over and over until production cut his mic and covered him with a Fox News blanket.
Doug Burgum is a liar when it comes to basketball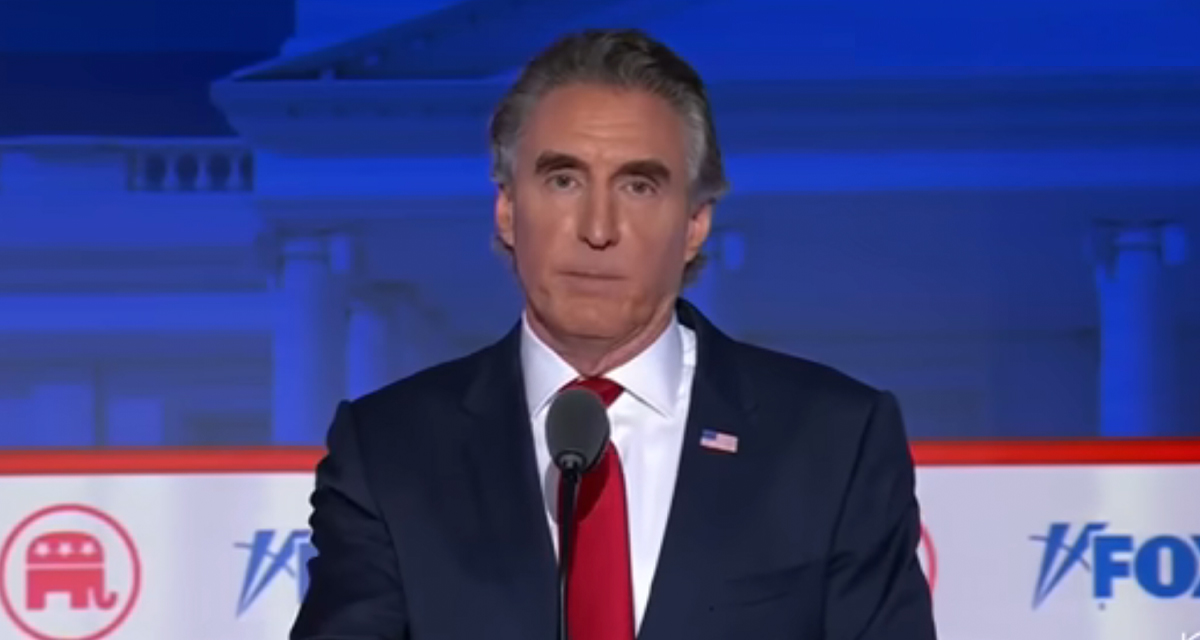 The governor of North Dakota almost didn't make it to the stage after injuring his Achilles heel during a game of basketball with his staffers. When asked about details surrounding the injury Burgum claimed he had been 40 for 40 beyond the 3-point line with 75 rebounds and 230 assists. He said he ruptured the ligament when attempting a 360, between-the-legs dunk from the free throw line that he easily made, but because the dunk was so strong and shattered the glass he ended up hurting his leg when he landed back on the ground. He later clarified "Actually the injury was on purpose, because I'm tired of winning so easily."