Five Republican presidential hopefuls with absolutely no chance of winning their party's nomination took to the stage last night in Miami for the third Republican debate. Frontrunner Donald Trump was once again absent from the event and was most likely watching from a hotel room where he was eating piles of hamburgers by himself.
Here are eight takeaways from the big night.
Chris Christie Used His Platform to Push His "Sopranos" Rewatch Podcast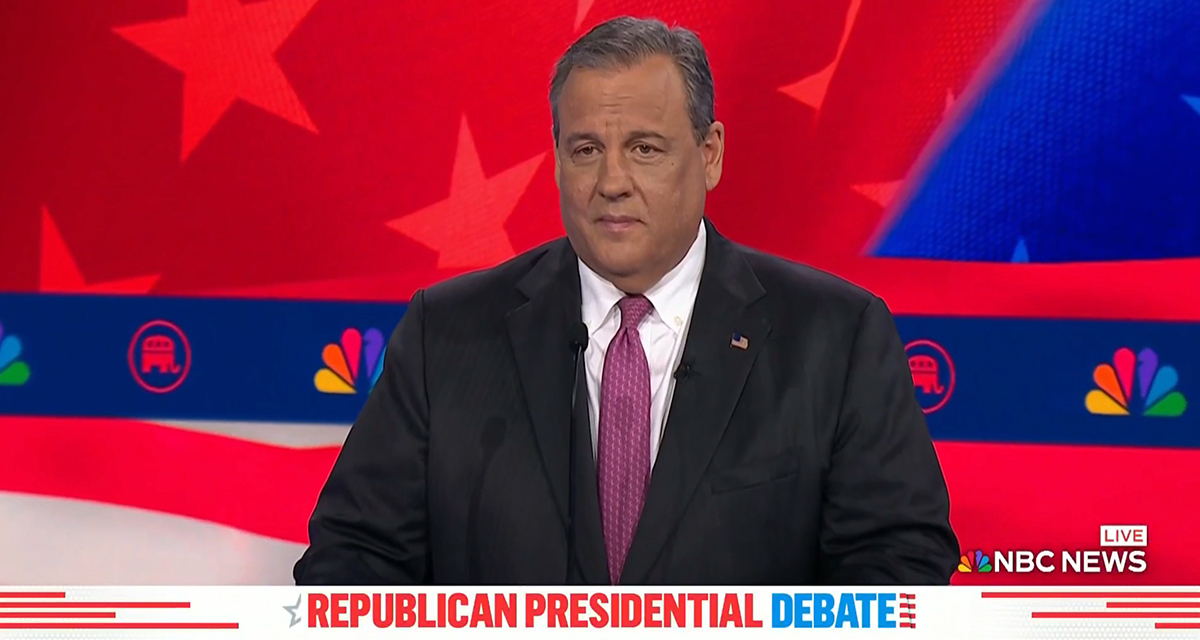 The former Governor of New Jersey seemed to realize his chances at winning the nomination were slim, so he used his limited speaking time to push his clumsily-named new podcast "Chris Christie Rewatches The Sopranos and Then He Talks About the Episode w/ Chris Christie." When asked about continued support for Israel Christie said "That reminds me about Tony Soprano's continued support of Chrissy Moltisanti. I actually just had Michael Imperioli's former assistant on the latest episode of the podcast which is available wherever you get podcasts." Christie closed by urging Americans to use promo code "ChrisChristieRewatchesTheSopranosandThenHeTalksAbouttheEpisode" for 25% off their first HelloFresh order.
The Sexual Tension Between Nikki Haley and Vivek Ramaswamy Nearly Boiled Over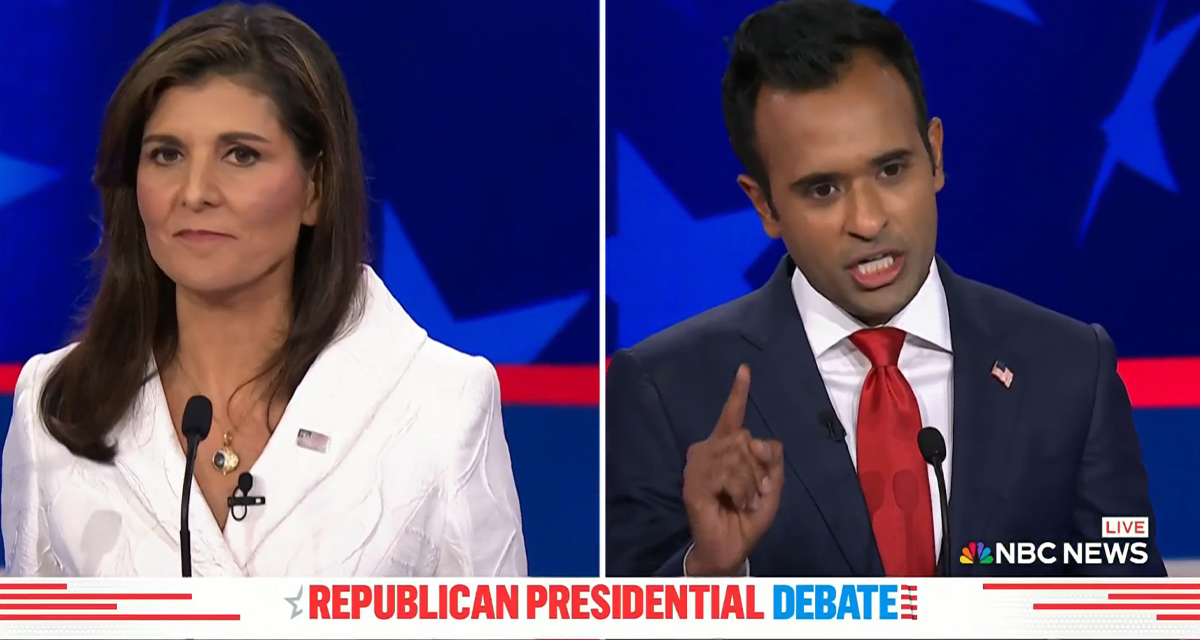 Haley has been critical of Ramaswamy's use of TikTok, which led to Ramaswamy calling out Haley's daughter for being active on the social media platform. This caused a tense exchange which, as it soon became clear, was all sort of some sick psycho-sexual foreplay between the two candidates. Haley called Ramaswamy "Scum" and he replied "I'm so fucking hard right now, my dick is about to knock over this lectern." Haley then turned to the moderators and asked "Does this building have flood insurance? Because my pussy is so wet it's about to raise the sea level."
Tim Scott Was Still Bothered By the Unpleasant Uber Driver Who Drove Him to the Debate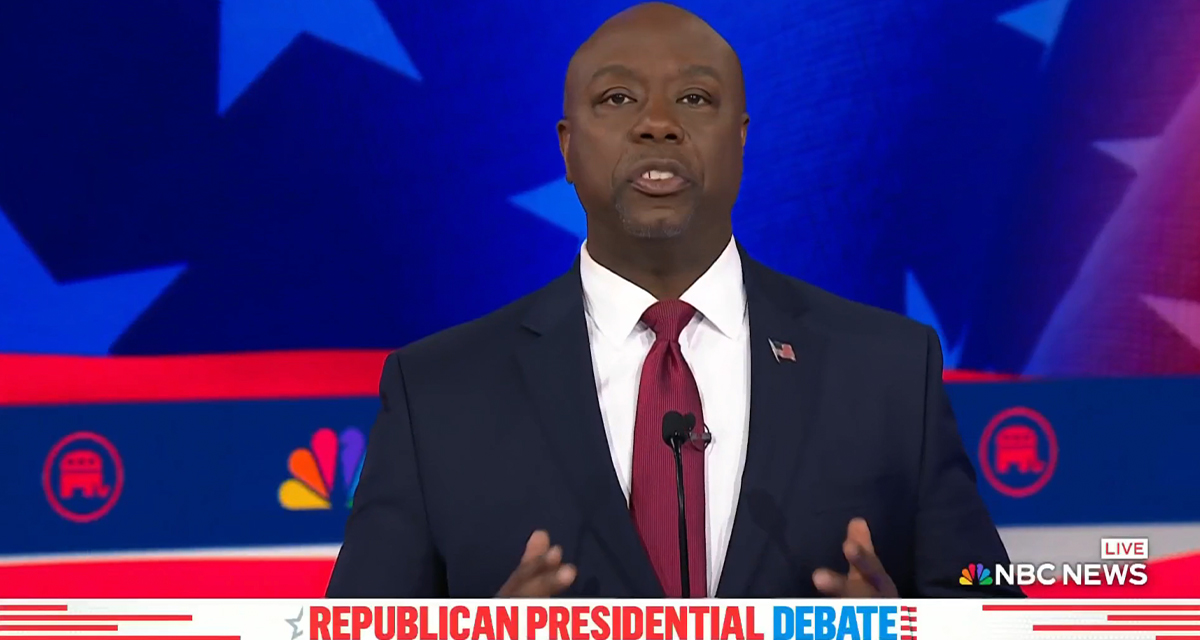 The South Carolina Senator seemed distracted throughout the night and had trouble staying on message. "I don't think it's out of the question to ask your Uber driver to turn down the music in the car, but this guy seemed offended when I asked and then started smoking with all the windows up," said Scott when asked about Biden's handling of the economy. "I tried telling him I needed to focus because I was coming to this debate, and then he told me if I didn't leave him a good tip he would say I tried kissing his neck." Scott then asked for help contacting Uber's customer service.
The Sexual Tension Between Ron DeSantis and Vivek Ramaswamy Nearly Boiled Over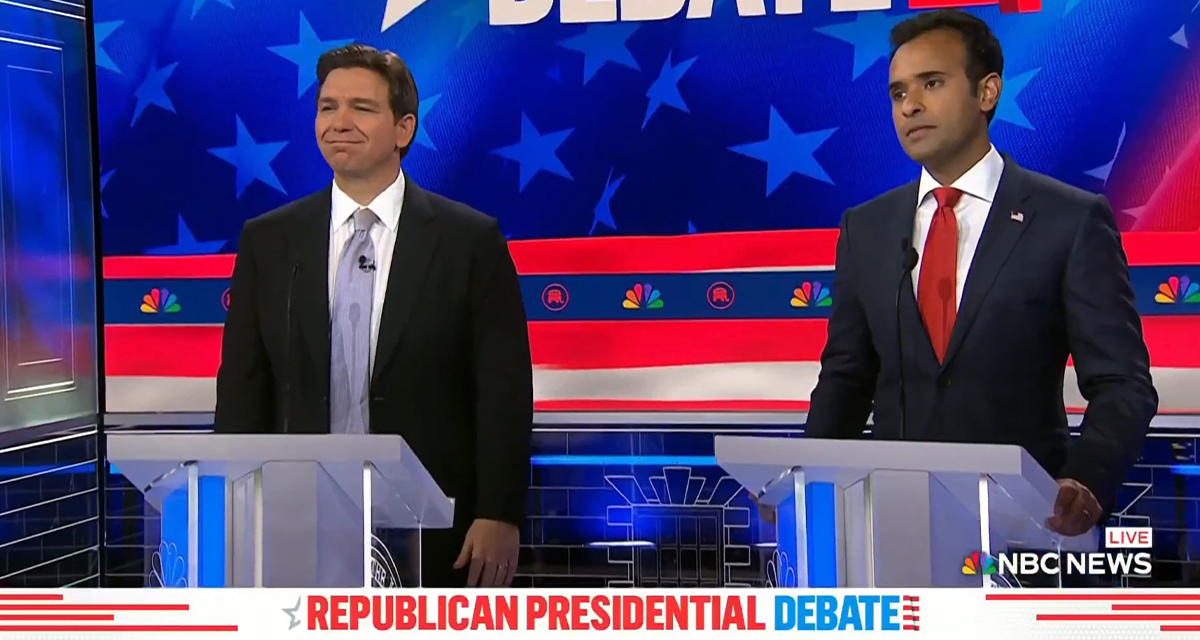 The two presidential hopefuls shared a terse exchange about their political experience levels which led the Florida governor to say "I want you inside me so bad right now, like I wish you could split me in half in front of all these people." Ramaswamy responded by saying "It's like I have a cinderblock made out of flesh in my underwear right now. Did we ever find out if this place had flood insurance? because I'm about to cum so much it will raise the sea level."
Ron DeSantis Must Have Recently Watched the 1994 Comedy "The Mask" Starring Jim Carrey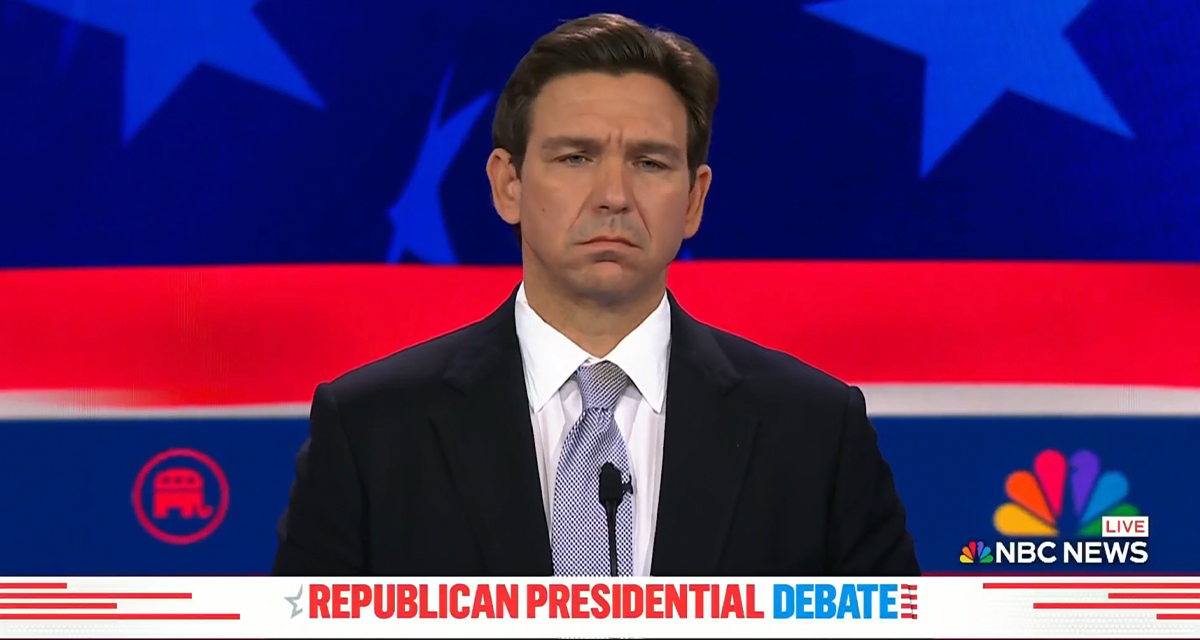 When moderators asked Ron DeSantis how he feels about the current poll numbers he replied "SMOKIN'!" and then danced around the stage for two minutes before returning to the podium and screaming "SOMEBODY STOP ME!" This led to an exchange with Chris Christie where Christie admitted his favorite Jim Carrey movie is "The Number 23." The audience responded to the admission with a chorus of boos.
Chris Christie Tried to Find a Sexual Spark With Vivek Ramaswamy But Got Nowhere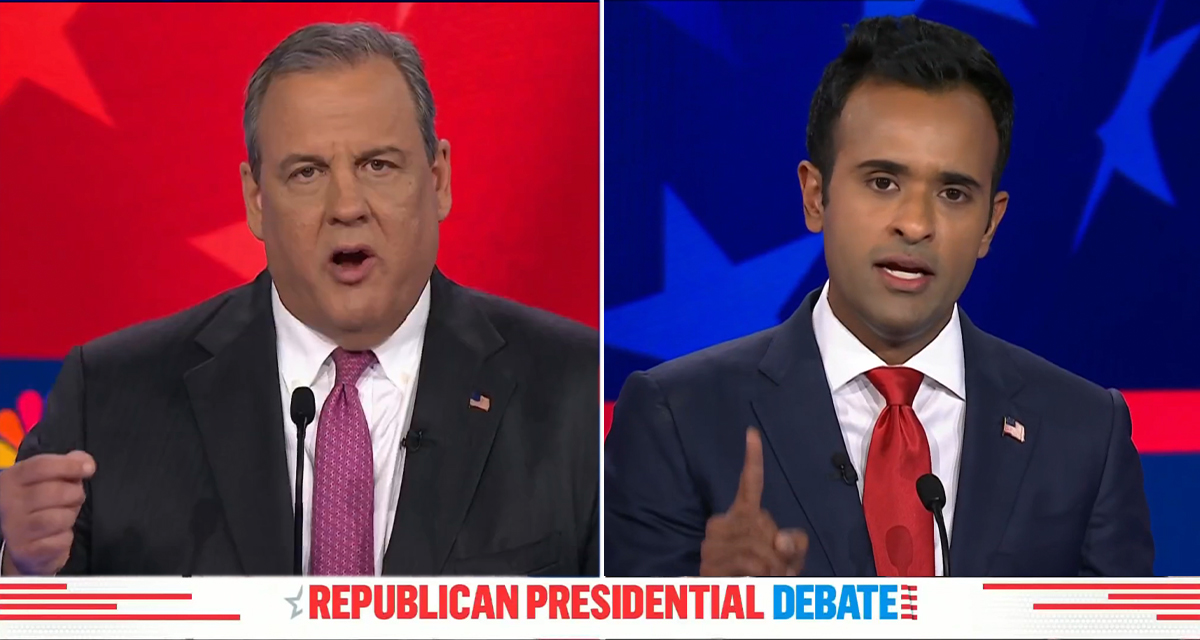 Following a tense exchange over their support of former president Trump, Chris Christie said to Ramaswamy "I've got a plump New Jersey sausage that I want you to devour." Ramaswamy then admitted he does not feel a spark with Christie, saying "Most of this debate I've been so rock hard that I've felt lightheaded, but you caused my penis to get so soft that I'm afraid it might disintegrate." Christie tried to laugh it off by saying "I was just kidding anyway," but he was clearly about to cry.
Nikki Haley Admitted to Multiple Hit and Runs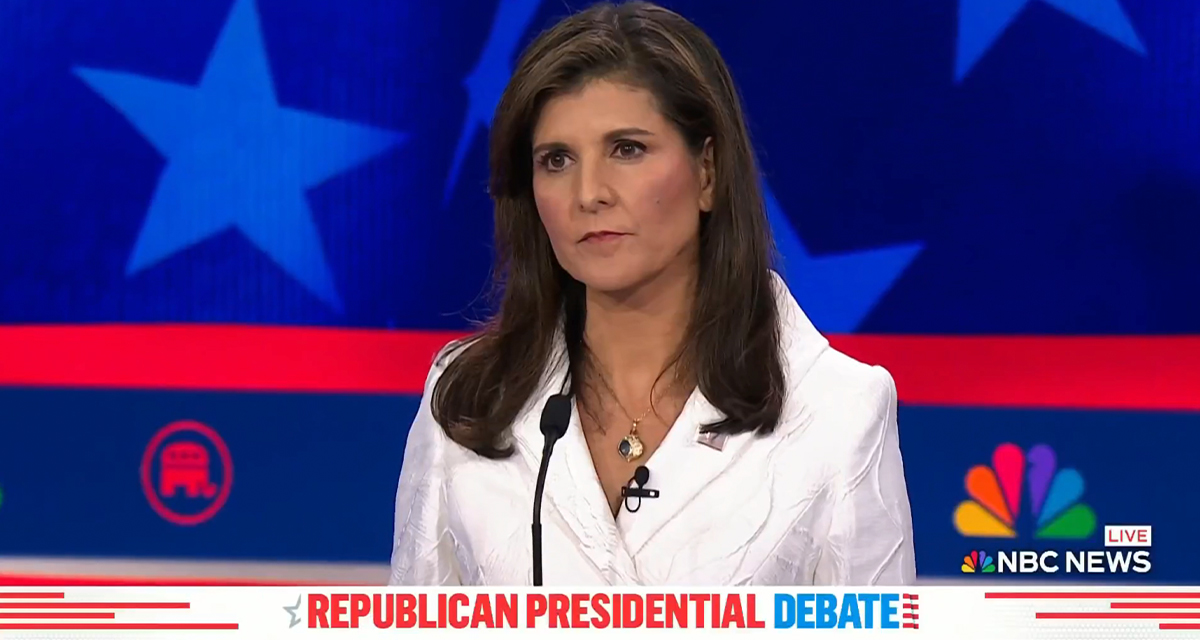 "Sometimes when I'm driving at night it's tough to see people in the crosswalk, and yeah my car is always covered in random dents and blood because of it," said Haley. "That's why if I become president my first order of business will be making sure the sun stays out 24 hours a day." Haley did not apologize to any of the families she hit with her car, but does hope they will be able to vote for her.
Vivek Ramaswamy Enjoys the Post-Debate Orgies When More Candidates Were Present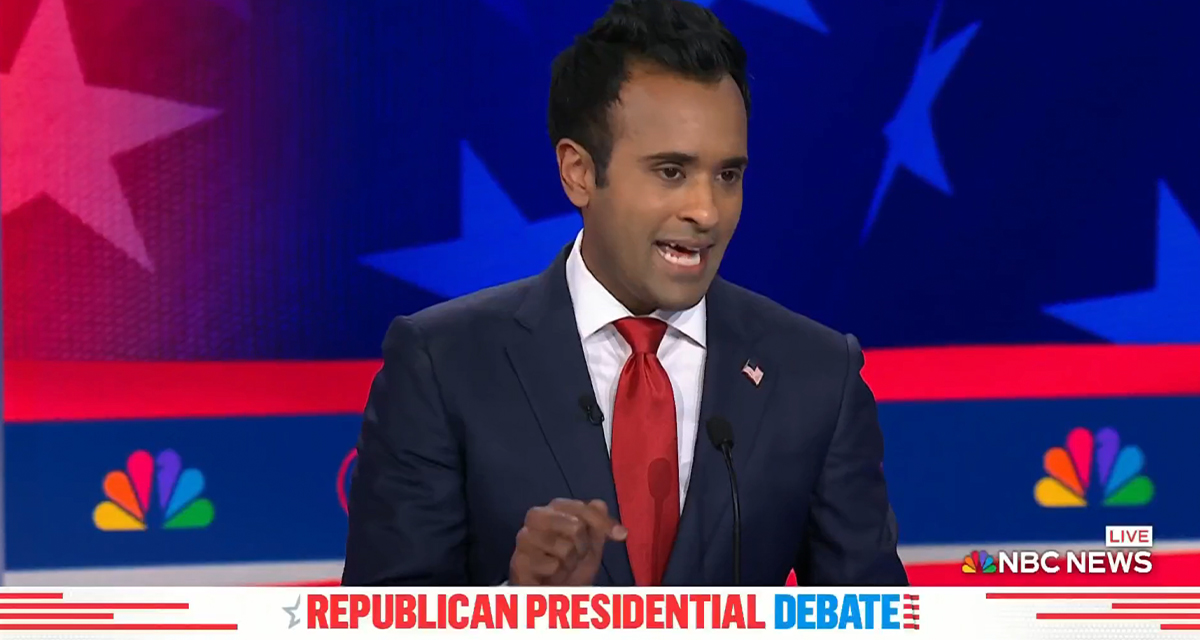 Towards the end of the evening, Ramaswamy admitted he wished Asa Hutchinson qualified for the debate because "That man's mouth is like a velvet-lined vacuum" and Mike Pence "Did things to me that made me see God, and cum buckets." Ramaswamy then made it a point to remind Chris Christie that he is not invited to the orgy, which Christie claimed he didn't want to attend anyway because he had a sexier orgy to attend.