The Claim: According to an internet ad my neighborhood is full of horny mature women looking to get wet and wild with ME right now, and I could talk to them for FREE.
Rating: Unclear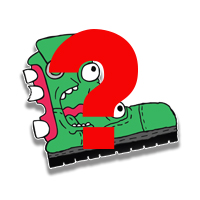 Origin: While watching "The Mandalorian" on a shady pirate streaming site, a pop up window showed me an attractive, scantily-clad woman somewhere between the ages of 23 and 55. According to the ad she was just one of hundreds of insatiable MILFs living right here in my neighborhood; so desperate that they were willing to have sex with me right now, sight-unseen.
I Clicked On It For A Friend: I'm not the sort of person who relies on the internet to find sexual companionship but I thought the offer would be perfect for a guy I know who is into that stuff.
You Still Need A Fucking Credit Card?!: Apparently this site would have you believe that they are connecting horny matured women with young studs like myself (by which I mean my friend) purely out of good will. No money is involved. HOWEVER, they still need your credit card number for age verification purposes. This is where my investigation hit a bit of a snag.
My Parents Took My Card Away: After some fraudulent charges popped up on my credit card last year from a penis enlargement pill company I'VE NEVER EVEN HEARD OF, my parents foolishly decided that it would be best that I do not have my own credit card.
My Dad's Card Didn't Work: This guy I know who is into MILF stuff (whatever that is, I've never even heard of this shit) is like a really good friend so I really wanted to help him out. I decided to just use my dad's card which I took the liberty of memorizing a long time ago but it did not work. Apparently he got a new card after some weird charges he got from a company called bangbussluts.com that I know nothing about.
Whatever: I'm over it. My friend is more into hentai stuff now anyway.