The leaves are changing color. There's a chill in the air. You know what that means: it's time to break out the long sleeves and hoodies because fall is officially here. If you live in America, chances are fall also means taking a family (or friend group) trip to your local pumpkin patch. But this year, don't go to just any pumpkin patch. We asked AFI to put their reputations on the line and certify these eight pumpkin patches. Check them out below!
1. Spooky Time Pumpkins, Petaluma, CA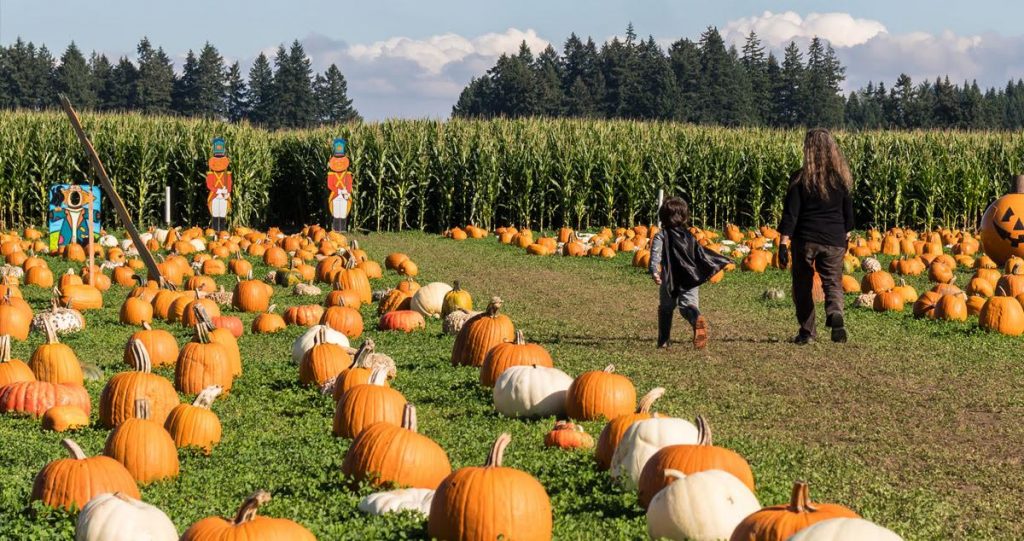 This may look like a normal pumpkin patch to the casual fall enthusiast. Corn maze? Check. Scarecrows? Check. Overpriced glazed almonds? Check. But did you know that Davey Havok looked at Spooky Time Pumpkins in Marin County and said, "This one?" Well, he fucking did!
2. Pumpkins Pumpkins Pumpkins, Placerville, CA
Related: 4 Bands Who Won't be Cool After You Read This Because Now YOU'VE Heard of Them
Another standby for any pumpkin patch is good apple cider. Nothing soothes the soul like a warm cup of cider on a cold fall afternoon. We can attest that Jade from AFI personally tried the cider at Pumpkins Pumpkins Pumpkins in Placerville and said "This is good. Put this one on the list." Pretty neat huh?
3. Cool Patch Pumpkins, Dixon, CA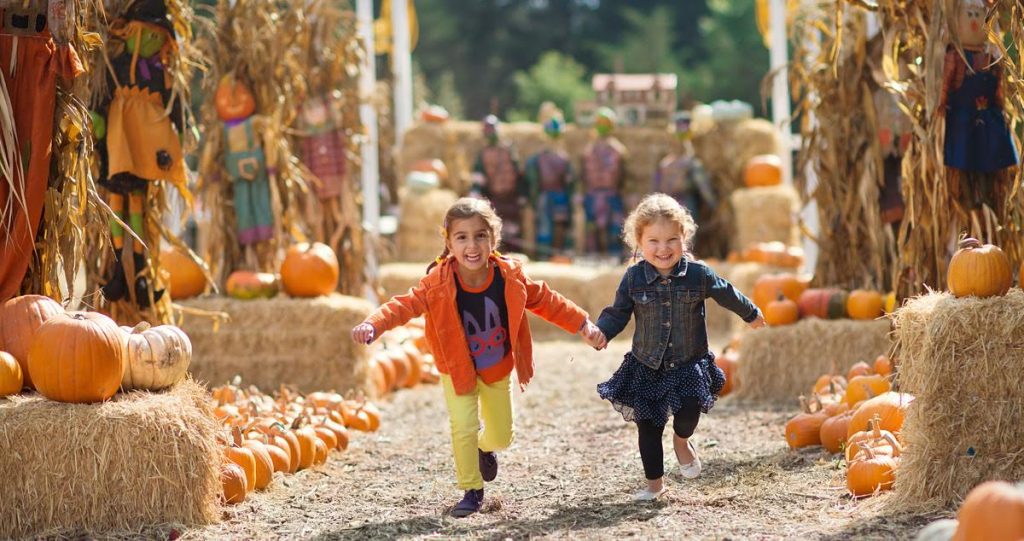 This pumpkin patch in Dixon, California is a favorite of locals and boasts the world's biggest corn maze. We do have to admit that not a single member of AFI actually went to this pumpkin patch, though. We did show it to them on the internet and they definitely thought it looked pretty good. APPROVED.
4. Warren Creek Farms, Arcata, CA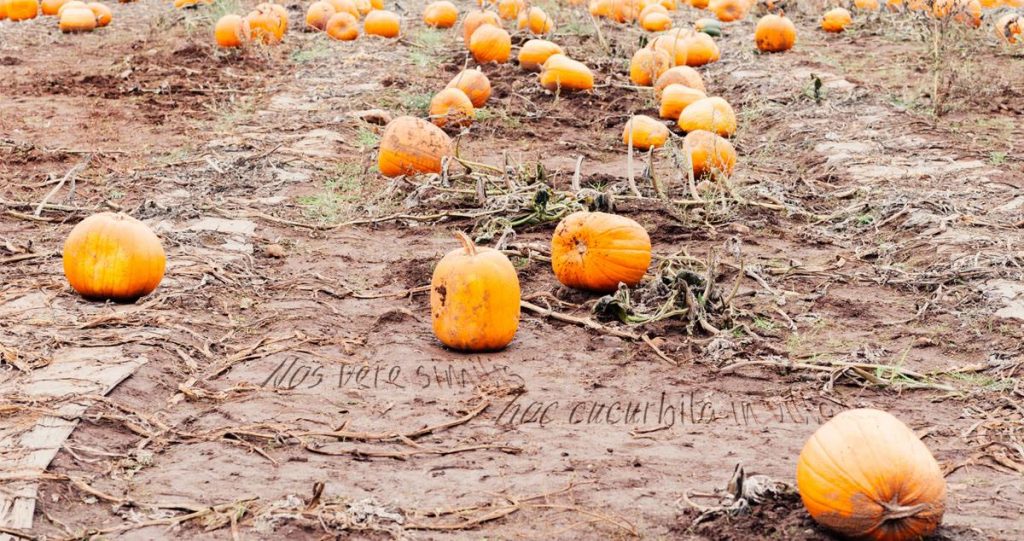 We drove all the members of AFI all the way out to Arcata, California for this local favorite. When we got there, Davey Havok wrote "Nos vere similis hoc cucurbita in villam" in the dirt. We think that's a pretty ringing endorsement if you ask us.
5. Harris U-Pick Berry Patch and Pumpkin Farm, Fort Jones, CA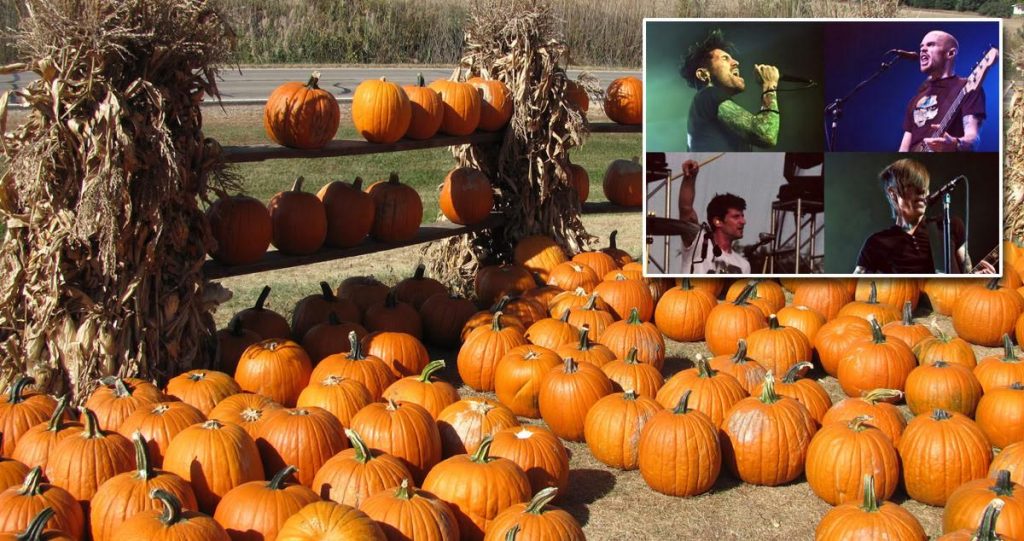 As soon as we got to this pumpkin patch, the entire band walked wordlessly to the nearest hay bales and asked us to take their pictures. They were very morose. We are still pretty haunted by the picture we took of AFI to be honest. It doesn't seem right to share that particular photo, so here's one of the band super imposed over the pumpkin patch.
6. Papa's Pumpkin Patch, Weed, CA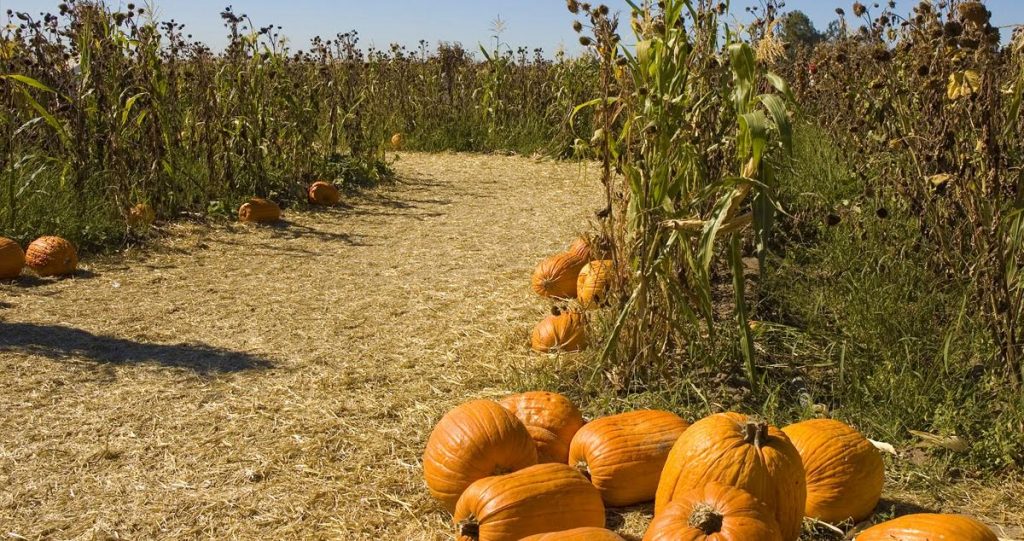 The band saw this pumpkin patch and couldn't help but say, "My unending cry resonates. Still in the air, it permeates." Also, be sure to bob for apples if that's your thing. Ok, two more. Fuck, this is a long list.
7. Safeway, Alamo, CA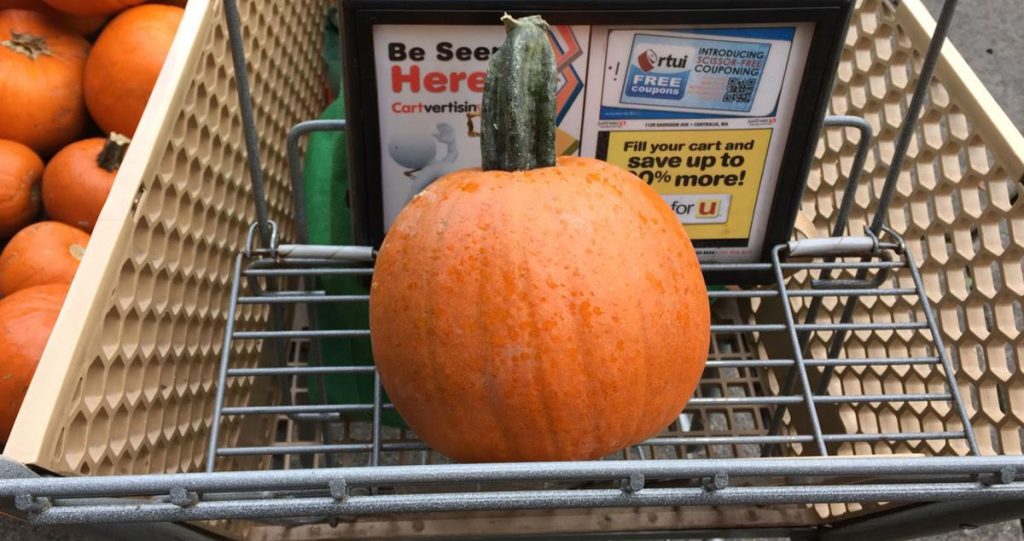 We could tell they were getting pretty sick of going to these things, so we just showed Davey Havok a pumpkin we grabbed from the grocery store. He was into it, kinda. This is that pumpkin.
8. Moore's Pumpkin Patch, Castro Valley, CA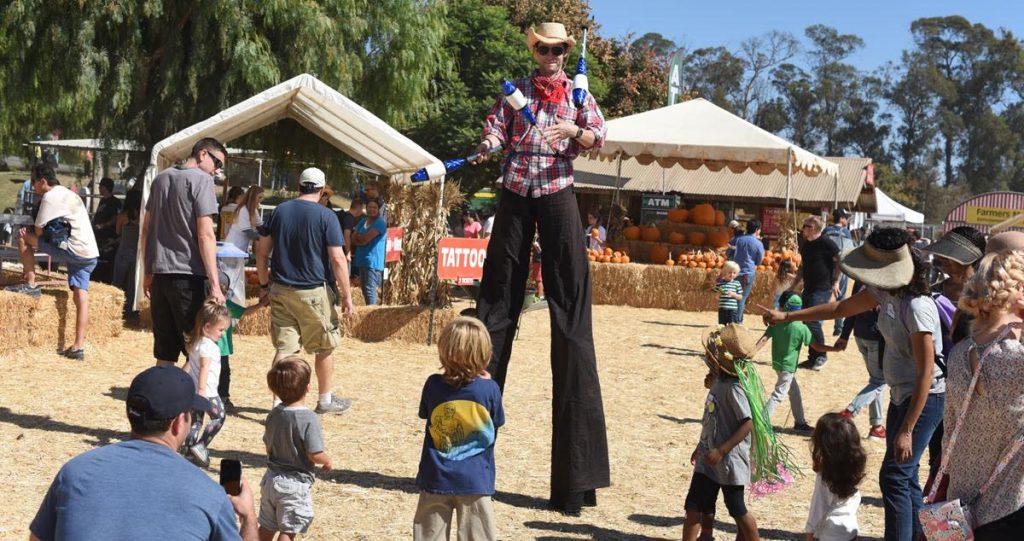 There are seven other pumpkin patches on this list, you animals. How many pumpkin patches could you possibly go to in one fall? OK, we dragged Davey Havok's cousin to this fall harvest festival. He had a pretty good time. There, are you happy?
Did AFI help you decide where to purchase your pumpkins this year? Let us know in the comments below.