You're creative, fun, a little quirky, so why spend money to have a stupid "trained professional" cut your hair? DIY haircuts are all the rage right now and for good reason! Who wants to spend upward of $10 just to look attractive and presentable? We don't! That's why Hard Style has decided to share with you four DIY haircuts that will leave you feeling great and have all your friends saying, "Oh, I didn't realize you guys broke up."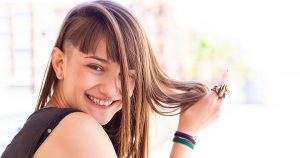 This side shave/DIY bangs combo will have you looking alt-AF and also have everyone you run into asking if everything is OK. After spending several minutes explaining that you and your partner are still together and happy, your friends will be sure to recommend you any number of hairdressers and barbers.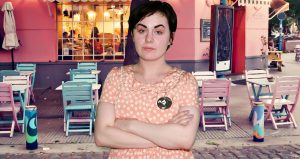 Nothing says "I'm over it" quite like randomly showing up one day with jet black hair. This look will have you looking like a truly independent badass (who definitely just got dumped). But it will also have those closest to you worrying about your emotional, psychological, and probably even financial well-being after seeing the massive dye stains on your hairline, neck, and tops of your ears.
Related: How a DIY Asymmetrical Haircut Helped Me Eliminate My White Privilege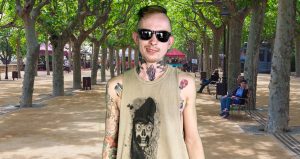 This is the perfect style for any dude who wants a sick undercut fade but doesn't want to spend $15. If you're looking for a way to get your friends to say, "you can call me anytime, like if you just need to talk or whatever," just start shearing! And if your girlfriend really didn't run for the hills as soon as she saw that little poof you left on top your head, consider yourself lucky, she's a keeper!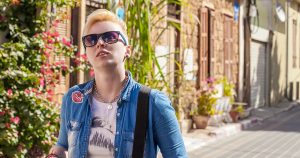 You know what? I never liked that guy anyway. His band sucks ass and, I didn't wanna say anything, but he totally fucking "name five songs"-d  me after he saw me in a Dropdead shirt outside of a show a couple years ago. Seriously, buzz that pretentious piece of shit right outta your hair! Oh wait, you're not? Oh … that's cool. How's he doing?
Distract from your hideous DIY haircut with a beautiful new Hard Times shirt!
Article by Krissy Howard @peoplefoood