For many self-identified weirdos, Warped Tour was the perfect yearly gathering. It combined the best of alternative music and culture for a fun day in the sun. That is if you prepared yourself adequately, which few of us did and we are probably all going to have skin cancer because of it. Here are the top 10 Warped Tour lineups. Feel free to enjoy them from the comfort of your air-conditioned home where a bottle of water hopefully costs less than eight dollars.
10. 1996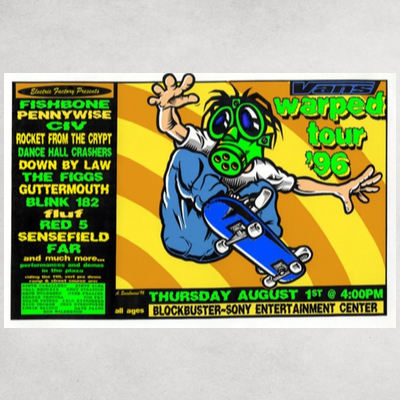 This was the second year of Warped Tour and the first one we remember. Since we were blacked out during the entirety of the first one, we did not prepare ourselves for the harsh conditions of a punk show in the Summer. Like last year, we did the mini shots we snuck in by the port-a-potties first. Next, we checked out Dance Hall Crashers and Blink 182. The rest is a blur but we do know that we're the reason that the following year's festival had a medical tent.
Best Band: CIV (still underrated)
Worst Band: Red 5 (who the fuck is Red 5?)
9. 2017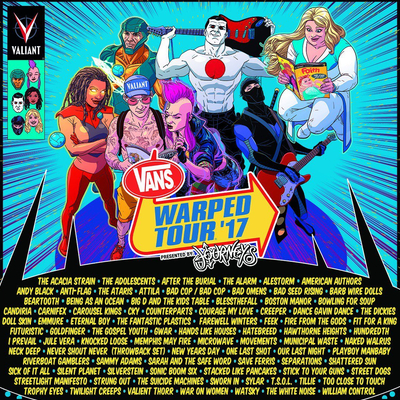 By 2017, we had learned how to adequately prepare for Warped Tour. At this point in time, musically, the festival had entered its third and final phase. The lineup was mostly a few legacy acts plus whatever is trendy in alternative music. This year had the best overall lineup of this era. Come on, metalcore isn't that bad when it's live. At least until the clean vocals kick in.
Best Band: GWAR
Worst Band: American Authors
8. 2006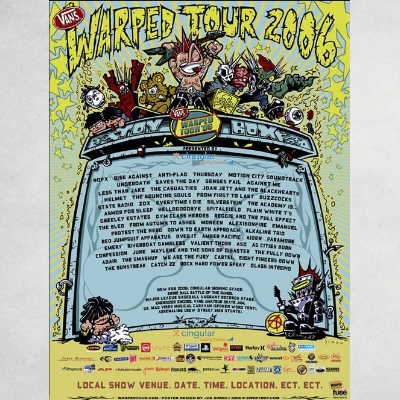 As punk and emo took over the mainstream in the early 2000s, Warped Tour expanded its reach as well. 2006 brought together a solid lineup of classic and new bands, including some who got their break on the Warped Tour and are now returning as marquee names. We had a solid plan to stay hydrated and sober, which we followed, but we got our nose broken in the pit so we spent the day in the medical tent anyway. Reggie and the Full Effect fans go hard for some reason, must be some of the people that only got into them because of Coalesce.
Best Band: Joan Jett and the Blackhearts
Worst Band: Plain White T's
7. 1998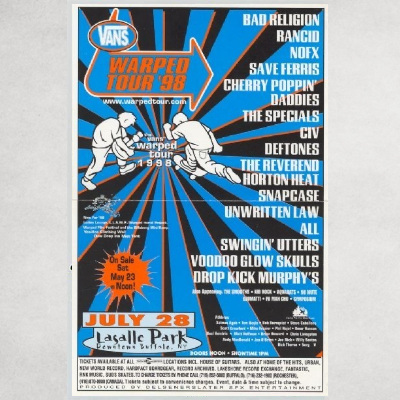 Another classic lineup of punk, ska, and hardcore. At this point, we figured out how to handle our booze. Unfortunately, this was the year we learned about heat stroke during Cherry Poppin' Daddies. It's hard to believe swing dancing in 100-degree heat could end poorly. We missed Save Ferris because we passed out. We missed Snapcase because we didn't know who they were. Still kicking ourselves for that one.
Best Band: Rancid
Worst Band: Unwritten Law
6. 2010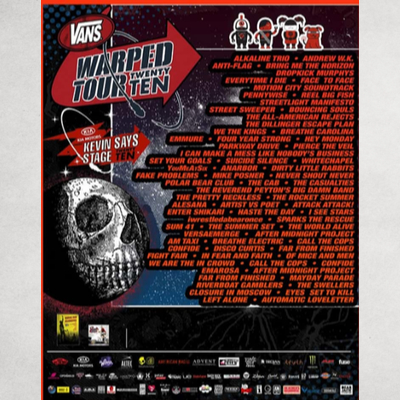 This is pound for pound the best Warped Tour lineup after 2004. Maybe it's because punk and other styles of alternative rock music had been supported by the mainstream for the better part of a decade and this year's tour reflects that. Maybe it's because the tour hadn't sold its soul just yet. Getting to mosh to The Bouncing Souls with a bunch of 40-year-olds and then walking over to scream along to Pierce the Veil while knocking over preteens was the perfect blend of classic and current music and culture that this festival cultivates.
Best Band: Every Time I Die
Worst Band: The Rocket Summer
5. 1997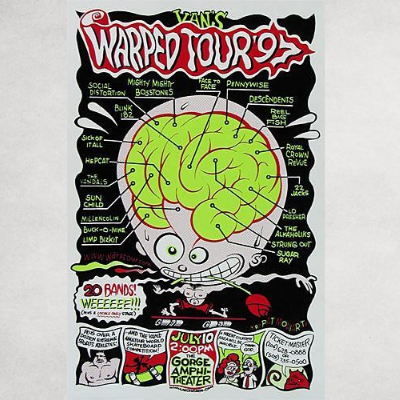 Do you see this lineup?! Forget the fact that you're seeing all these bands in one place, just imagine seeing them in 1997. It was the summer of ska, baby! Everyone was checkered out and I'm pretty sure Face to Face had a trumpet player. Sadly, it was also the last time the members of Buck-O-Nine and Hepcat could look down and scoff at Limp Bizkit. Talk about an end of an era.
Best Band: Mighty Mighty Bosstones
Worst Band: Sugar Ray
4. 2001
This was likely the most musically diverse lineup in the history of Warped Tour. We got to rock out to H2O before walking over to the Rollins Band merch table for a quick lecture. We even brought an extra shoe to throw at Michael Graves only to realize he had recently been kicked out of the Misfits. We even saw Kool Keith, Esham, and 311 rapping at punks and hardcore kids. The only letdown was when Me First and the Gimme Gimmes decided to play an entire set of covers for some reason.
Best Band: The Misfits
Worst Band: Alien Ant Farm
3. 2003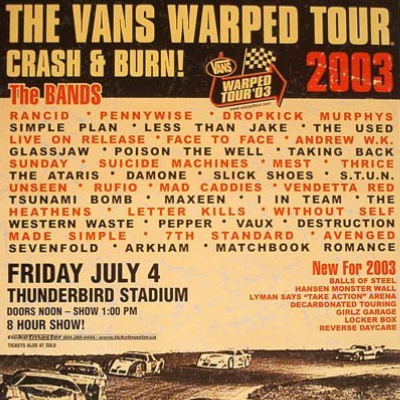 This was just a straight-up fun lineup. There was a great mix of classic and current punk bands. This was a real sweet spot for Warped Tour where the bands were popular but not yet commercial. Plus, Andrew W.K. was there. We didn't get a chance to catch his set, but everyone could feel his energy radiating throughout the entire festival. Although that could have been the sun beating down on us. We knew to bring enough water this year but we left our sunscreen at home because we're not dorks.
Best Band: Rufio
Worst Band: The Used
2. 1999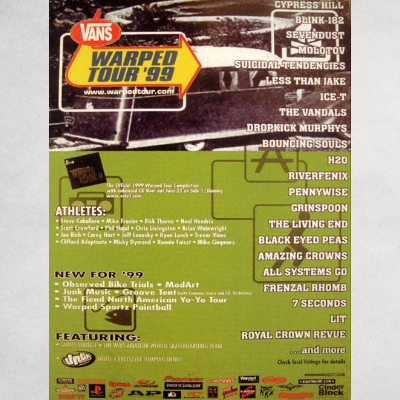 Just look at that lineup. Name one band you wouldn't mosh to in 1999. Push pits galore! Board shorts too! This year we brought our skateboard but apparently, only professional skaters get to perform. Sorry, we thought this was a punk show. Anyway, it was sick seeing Ice-T play with Body Count live. It was wild when Blink-182 streaked during Cop Killer.
Band to see: Ice-T
Band to skip: Black Eyed Peas
1. 2004
Ah, the perfect Warped Tour lineup. There are classic punk, ska, and hardcore bands from across Warped Tour's history. There are currently popular bands, many of whom got their break by performing on the Warped Tour. Finally, there was a healthy dose of up-and-coming bands that people would regret not seeing when they had the chance. People like me. I missed this one because I had to choose between going to Warped or the Projekt Revolution tour and I wasn't gonna miss a potential Snoop Dogg x Linkin Park collab.
Best Band: Anti-Flag
Worst Band: Atmosphere