It's hard to imagine what the state of Indie Rock would be today without the arrival of the White Stripes. Their minimalist classic rock approach paved the way for great bands like The Strokes, while their heavier riffs inspired shittier ones, like Royal Blood. Whether you're a burgeoning guitarist that loves to play loud and dirty, or a talentless white guy on the internet debating whether or not Meg White is a good drummer (she is), the White Stripes have likely made an impact on you since their inception 25 years ago. Ahead of their potential induction to the Rock and Roll Hall of Fame, we present a ranking of their albums that definitely won't anger anyone.
6. Get Behind Me Satan (2005)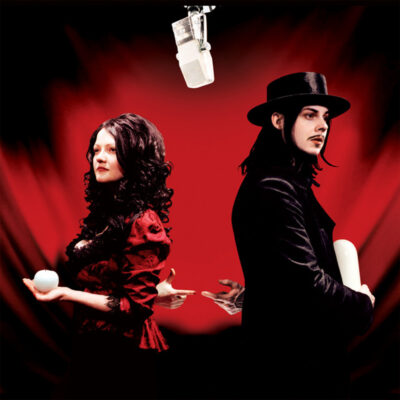 This should honestly rank higher for being so bat-shit crazy, but it's mostly a bore. Yes there are some classics, but that's what Greatest Hits compilations are for. "Get Behind Me Satan" marks the proverbial beginning of the end for the White Stripes, where the playful Willy Wonka persona of Jack White started to become his actual personality. His head was so engorged by past praise he had to wear a goofy-ass top hat to keep it contained. This album was released at a time in which the Stripes could do no wrong. Jack challenged this notion by putting, like, five songs on the record where the main instrument is a goddamn marimba.
Play It Again: "Red Rain"
Skip It: "The Nurse"
5. De Stijl (2000)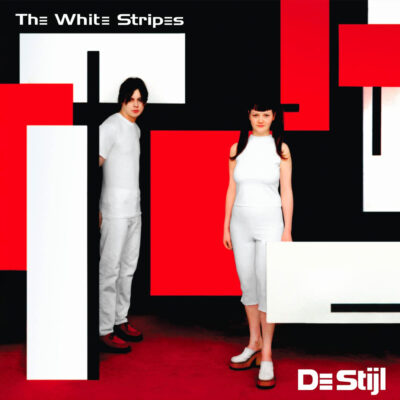 The title of this album is a reference to the 1920s minimalist art movement of the same name, and the contents of this offering are about as bland as that sounds. Jack and Meg divorced shortly before this album was recorded, which was such a traumatic experience for Jack that he legitimately believed they were brother and sister for years after the event. We'll have to forgive them for this record being so unremarkable due to the tumultuous time in which it was born.
Play It Again: "Death Letter"
Skip It: "I'm Bound to Pack It Up"
4. Icky Thump (2007)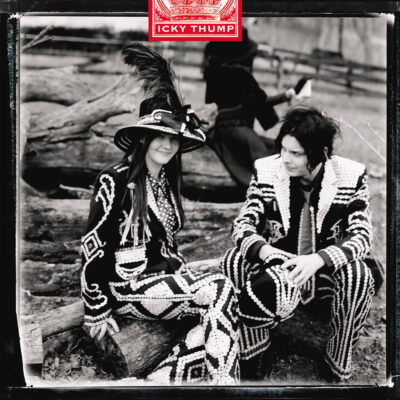 "Icky Thump" is the final studio album the band ever produced. Seemingly as an apology for all that marimba shit on "Get Behind Me Satan," this record finds the White Stripes returning to their glory days of loud guitar, boom bap drums, and zany as fuck vocals. This had the potential to be a perfect collection of Stripes songs, but Jack found a way to sneak bagpipes in on not one, but TWO tracks.
Play It Again: "Little Cream Soda"
Skip It: "Prickly Thorn, But Sweetly Worn"/ "St. Andrew (This Battle Is In The Air)"
3. Self-Titled (1999)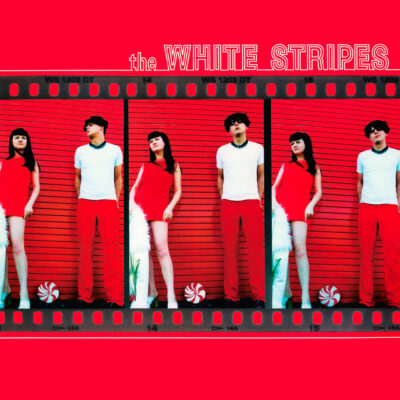 While ranked a bit lower due to a general lack of cohesion and weaker songwriting, this eponymous album served as an incredible timepiece and preview of what was to come. Frenetically kicking off with "Jimmy the Exploder," the lyrics almost seem to taunt the listener asking "do you want to explode?" This collection dutifully answers the question, "are the White Stripes punk?" with a resounding, "I guess."
Play It Again: "Screwdriver"
Skip It: "Sugar Never Tasted So Good"
2. Elephant (2003)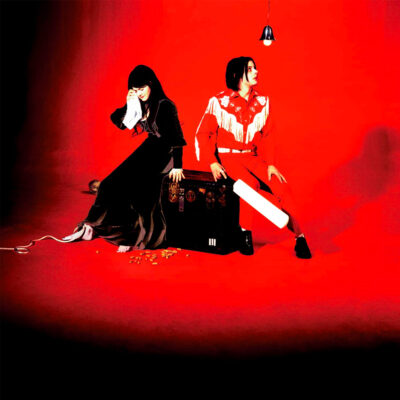 Duuuun, da dun dun da duuuuuun, duuuuuun. You sang it didn't you? Yeah, the whole world did and stadiums across the globe continue to do so to this day. Did you know Jack White gets so much in royalties from "Seven Nation Army" that he probably never has to work again? That's five sub-par solo albums no one needed to pretend to like by my count. Not only does "Elephant" include this massively successful lead single, there are other songs too! Thirteen of them to be exact, and they mostly all fucking rule.
Play It Again: "Little Acorns"
Skip It: "It's True That We Love One Another"
1. White Blood Cells (2001)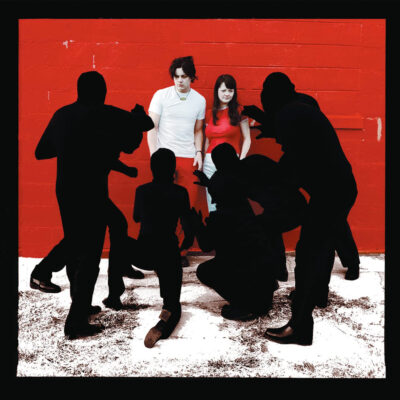 This is the album that likely made your dad shit his pants while loudly proclaiming that rock and roll was "BACK, BABY!" That reaction was entirely warranted. "White Blood Cells" found the band in peak songwriting form, while also inspiring a legion of fellow noisy guitar bands to flourish. Lead single and door-buster "Fell In Love With A Girl" provoked poignant questions from listeners such as "are my speakers blown?" and "is he singing in English?" Many music critics point to the release of "White Blood Cells" as the dawn of the Garage Rock Revival, but the truth is that Jack and Meg recorded this one in a professional studio, as Jack needed a place to store his Vespa during the sessions.
Play It Again: "The Union Forever"
Skip It: "We Are Gonna Be Friends" (I mean, you get the gist, right?)
Check out more rankings of your favorite bands