Modest Mouse is one of the most important bands in indie rock. They advanced the popularity of the genre in the early 2000s more than any other band. Basically, they're to blame for Arcade Fire. Here is every Modest Mouse album ranked flawlessly in a way no one could possibly disagree with because I'm an indie snob and my taste in music is better than yours.
7. The Golden Casket (2021)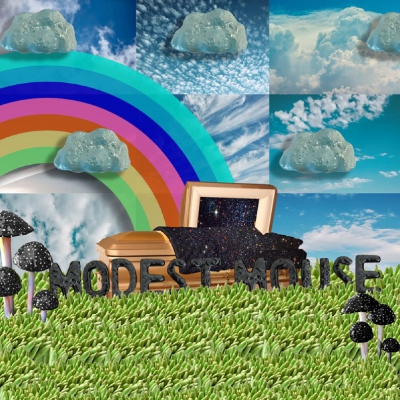 We're all legitimately happy that Modest Mouse was making weird music in 2021. But it sucks that it keeps taking 5+ years to get yet another mediocre record. If Captain Isaac and crew put out whatever songs they'd been working on each year, I think fans would be happier than having to wait forever to get a record with a few great songs and a lot of noodling. If I wanted that I'd listen to "Sad Sappy Sucker" and, no, we're not ranking that one. Maybe the band's commercial success makes them feel like their releases need to feel important. It's like the band is being buried alive by their own success. Oh, shit. That album title's clever.
Play it again: "We're Lucky"
Skip it: "Walking and Running"
6. Strangers to Ourselves (2015)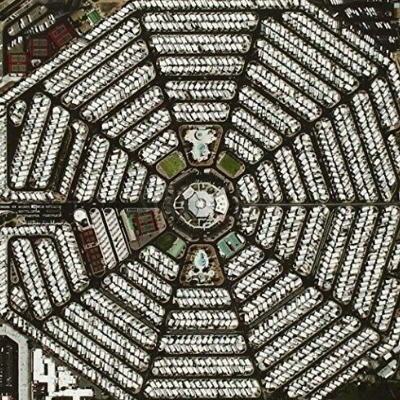 This would have made a great EP. Or a solid follow-up to "We Were Dead…" if it were released in 2009 maybe. This record has some amazing songs that are on par with anything the band made at their peak. However, this album feels like a band regaining its musical footing after a long break, which is strange because in Isaac Brock's blog, he said they were hard at work on it the entire time. That was a long eight years of blog-reading, Isaac, and the results were only kind of worth it.
Play it again: "God is an Indian and You're an Asshole"
Skip it: "Pistol (A. Cunanan, Miami, FL. 1996)"
5. This Is a Long Drive for Someone with Nothing to Think About (1996)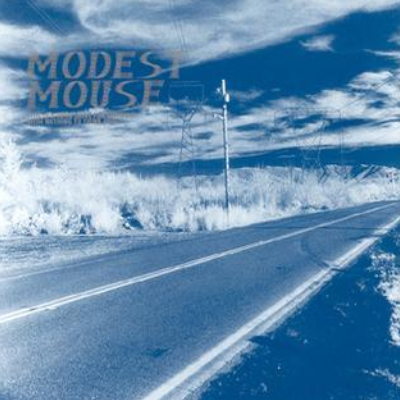 We've officially entered into classic Modest Mouse territory. The messy, drunk band of angry-yet-sensitive pioneers of the great hipster front. "Long Drive" is the band's first official full-length release and it shows you exactly who this band is: wonderfully sloppy. I'd rank this one higher and talk about how groundbreaking it is if Built to Spill hadn't already put out "There's Nothing Wrong With Love."
Play it again: "Dramamine"
Skip it: "Lounge"
4. The Moon & Antarctica (2000)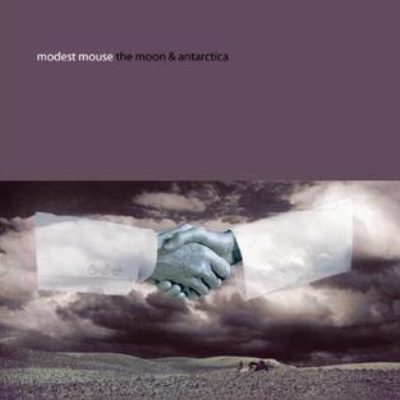 During an era where signing to a major label almost certainly meant changing your sound, Modest Mouse defied the odds and released this weird-ass masterpiece. This album brings out the softer side of the band, which is ironic because production was halted for months while Isaac Brock recovered from a street fight he got into with a group of dudes. He's basically the 50 Cent of indie rock, minus the investment skills.
Play it again: "3rd Planet"
Skip it: "Tiny Cities Made of Ashes"
3. We Were Dead Before the Ship Even Sank (2007)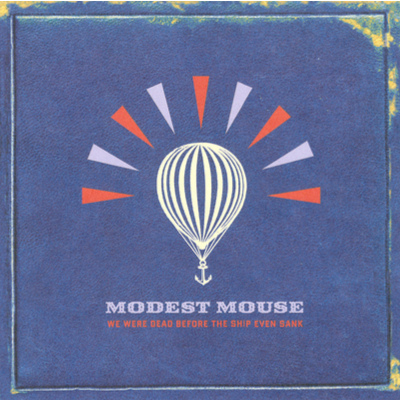 This is the one with Johnny Marr on it. What a fucking coup. There are riffs on here that really feel like a Modest Mouse/Smiths collaboration. This is also the first record they made with members of their wildly talented touring lineup during their most commercially successful period. They also had two drummers, which would have been obnoxious if it didn't sound so good. It looked pretty silly though. Then again, so did a lot of indie rock at the time. At least they didn't come on stage in a giant hampster wheel.
Play it again: "Little Motel"
Skip it: "Steam Engenius"
2. Good News for People Who Love Bad News (2004)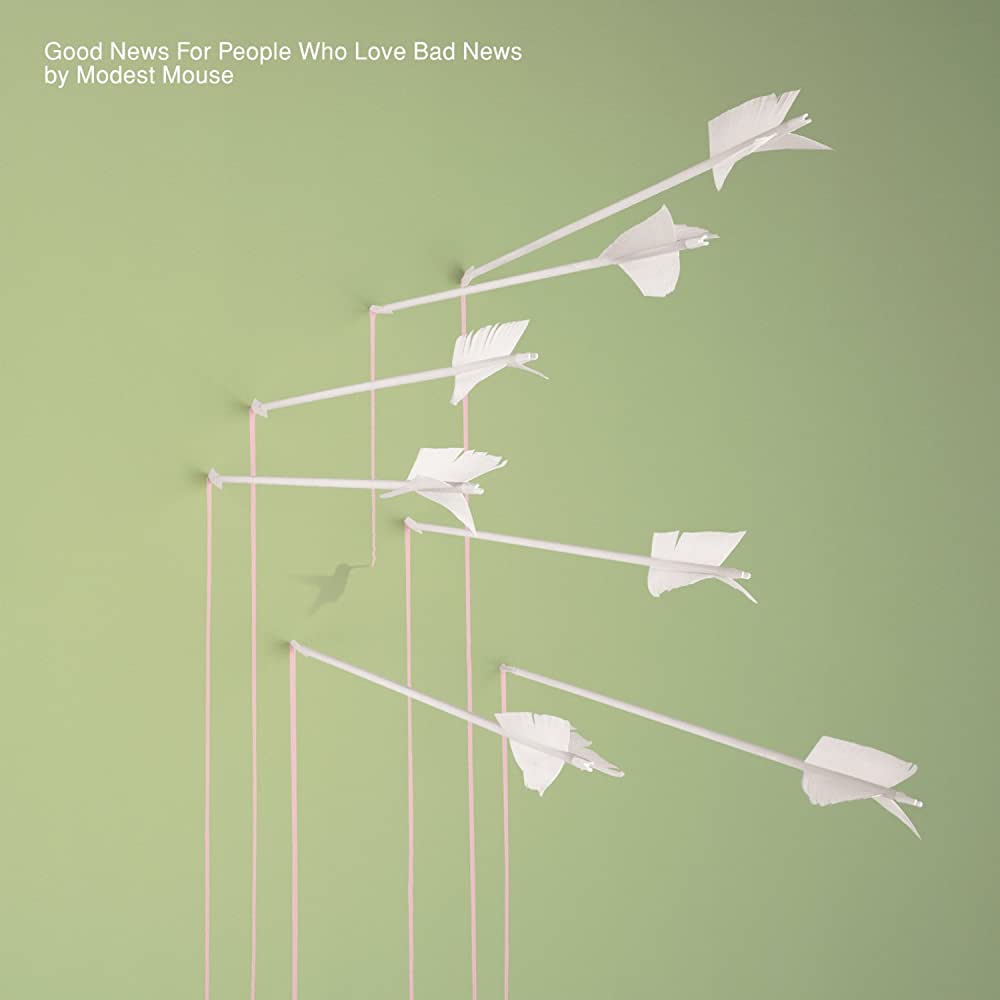 Prior to recording this album, Modest Mouse practically broke up and drummer Jeremiah Green left the band. They completely reinvented themselves in the studio to make one final album that would likely be their last. Once again, limitation breeds creativity and "Good News…" was a massive success. Hell, "Float On" even helped make Lupe Fiasco blow up and if anyone deserves success it's the guy who wrote "Kick, Push." The second and third tracks have completely different emotional tones to them but they're the SAME CHORDS. These guys can even make pop music weird and excessively complicated. Fucking indie kings.
Play it again: "One Chance"
Skip it: "Dig Your Grave"
1. The Lonesome Crowded West (1997)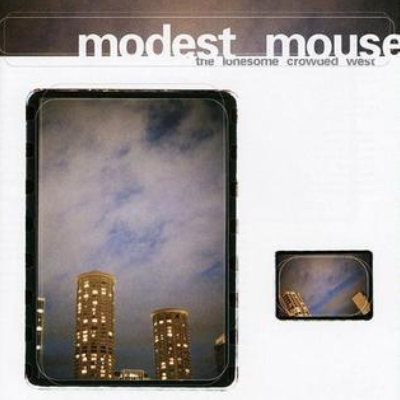 This is the perfect Modest Mouse record. It's indisputable. Objectively, this record has the best lyrics, music, and production. It is flawless in its flaws and perfect in its perfection. It exists exactly as it should be. And now that you've read our Modest Mouse rankings, your taste in music has officially leveled up. We're glad you totally agree with our rankings.
Play it again: "Polar Opposites"
Skip it: "Jesus Christ Was an Only Child"