CHICAGO — Building on the success of last year's Misfits reunion, Riot Fest 2017 will be headlined by another legendary punk act: the original lineup Ramones T-shirt, Riot Fest insiders confirmed.
"We're all so excited to share another high profile reunion with the fans. Bringing back the original lineup Ramones T-shirt will be huge — it's the same exact shirt we've all known since sixth grade," read the press release. "For a while now, it's been perfectly clear this generation prefers the T-shirt to any of the band's music. So, we're proud to give everyone what they want: 45 minutes of the T-shirt on full display."
According to festival organizers, procuring an original printing of the Ramones T-shirt was the most important detail.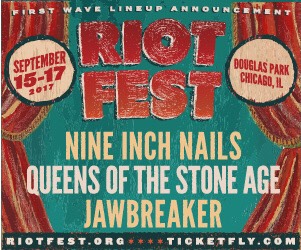 "Anyone can go and get a bootleg. But we're bringing you a piece of punk history," said Linda Carmichael, Riot Fest Public Relations Manager. "We put in countless hours scouring garage sales, thrift stores, and eBay before we found one for just under $400. Right now, the shirt is nicely folded and resting in a drawer in preparation for the big day."
Early lineup leaks have already been met with rampant enthusiasm in online fan communities. One thread in the reddit punk community declared the Ramones T-shirt reunion to be the "most anticipated event of the 2017 punk calendar," with few users questioning how a live music festival could possibly be headlined by an inanimate object.
Related:
"I can't believe these magnificent bastards did it again," said reddit user not_ben_weasel in the thread. "It's like my whole life and career has been entirely leading to this point, and now that it's here … it feels better than I ever could have fucking imagined."
While early comments were largely positive, an increasing number of skeptical voices have emerged.
"This is huge news, obviously. I mean, these guys basically invented the punk rock T-shirt, but can we be real here?" said user MensRights4L. "If this was the real, original Ramones lineup T-shirt, Tommy wouldn't fucking be printed on there. This guy Pete I know from the bar says he was the original drummer, so he should be on the fucking shirt. These are just facts, folks."