LOS ANGELES — The veteran YouTube series The Great British Bass Off will team up with Coast to Coast, an up-and-coming YouTube series revolving around a punk band, for a split, 7-episode season to air on February 25, show producers announced in a press release today.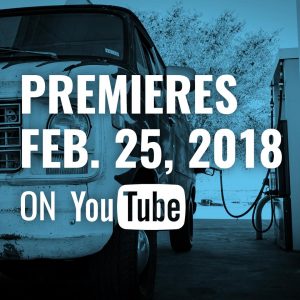 "We met the Coast to Coast crew when we were double-booked to shoot crowd scenes in the same venue," said Stephanie Leibowitz, who plays drummer Susan Leventhal in The Great British Bass Off. "It was kind of like a Parent Trap situation… or maybe it was more like Sister, Sister. Fuck, man, I don't know. It was uncanny, is what I'm saying."
Actors playing members of Strike Three, the fictional band starring in Coast to Coast, admitted that while both groups are friends now and excited to cross-promote, they did share some early tension.
"I mean, what are the odds there are two guys with boom mics at a Thursday night shoegaze gig?" actor Caleb Yowell, playing guitarist Will Roots, said. "Their sound dude took his gear outside to smoke a cig, and naturally, I thought the prick was stealing it. Yeah, maybe I overreacted a little with the barstool, but by the time the ambulance showed up, we were all laughing about it."
While no details about the split season have been officially released, each series will reportedly contribute at least two episodes of original material, along with a few special "cover" episodes honoring favorite web series and TV shows.
"One of our episodes is a word-for-word reenactment of the Seinfeld episode where they get lost in the parking garage," said Coast to Coast writer/director Jon Koehling.
"Some people say cover episodes are just YouTube bands 'phoning it in,' but just imagine how much funnier Kramer would've been if he had a sick neck tat, and was carrying a Peavey 4×10 instead of an air conditioner."
At press time, the Coast to Coast crew were inquiring about the possibility of uploading limited edition "splatter" episodes for their biggest supporters.
Article by Rick Homuth @RJHomuth. Photo by Chris Bavaria @ChrisBavaria.