WORCESTER, MA – After two decades, countless tours, and a handful of trips around the world, Massachusetts hardcore staple Bane has decided to call it quits. All the band has left to do now is sell the venue-required 30 ticket minimum in order to play their final show.
"I'll be completely honest with you, I thought the show sold out like, last week," says vocalist Aaron Bedard. "But I get it. From a promoter's point of view, everyone needs to carry their own weight. I've already sold about four tickets so I'm feeling pretty good."
Some members of Bane were not so understanding, with bassist James Siboni the most vocal against the arrangement.
"When the promoter handed me an envelope full of tickets… I really didn't know what to say. I thought we were past those days. But, for real, don't buy any tickets online. Hit me up via text or Facebook if you want one. I still have a bunch," said Siboni.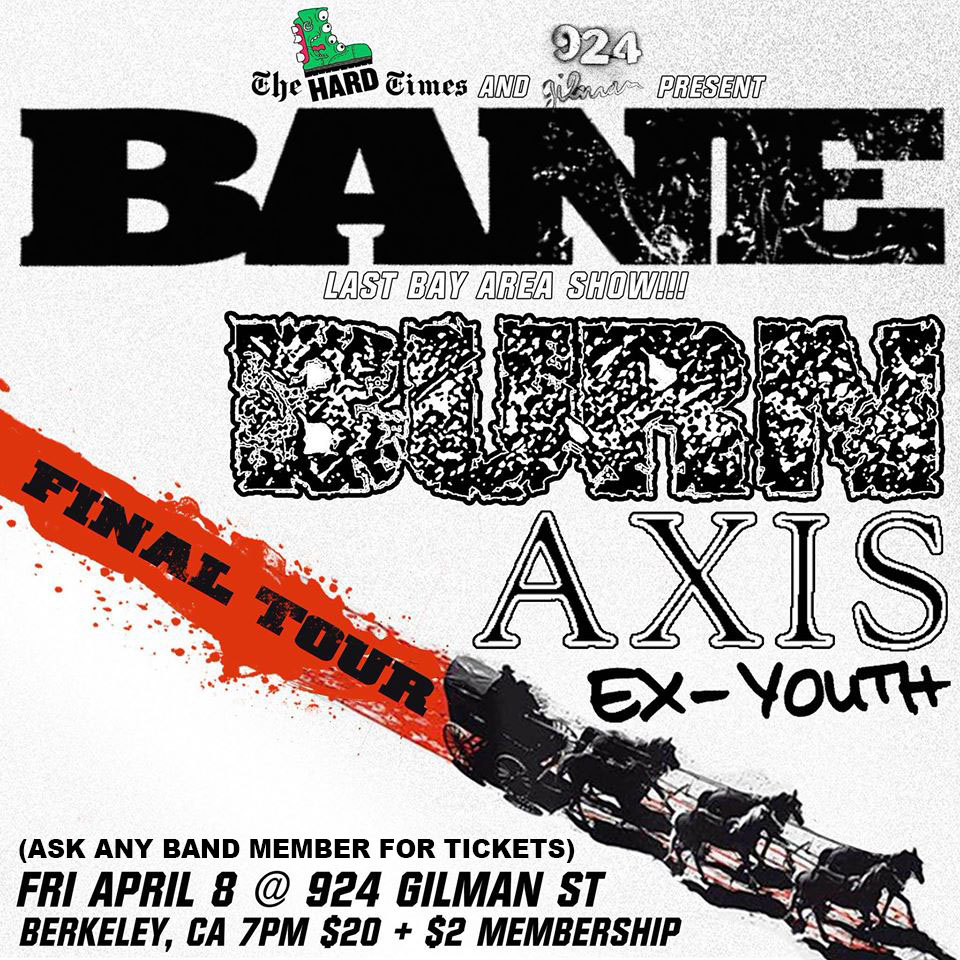 A "pay-to-play" method of booking shows has long been used to exploit the music community. Bands are forced to sell a certain amount of tickets in order to guarantee a spot on the bill. Although it seems like a sure thing Bane will draw large crowds for their final performance, promoter Gregory Ezra is taking no chances.
"I've been doing this for years," says Ezra. "I've booked every kind of band you can imagine. Punk, hardcore, pop, rap, experimental jazz-funk quartets. You name it, I've booked it. And through it all I've learned one thing — there's no such thing as a sure thing. Unless you're talking about jazz-funk. The people around here love their jazz-funk."
With the final show on June 18 fast approaching, Bedard doesn't seem too concerned about the remaining tickets to sell.
"I think we're in a good place. As long as everyone helps out I feel confident we'll be able to play the last show. If worst comes to worst, we could probably just pool our money together and buy whatever tickets are left over. The lineup is stacked, so being able to actually play our final show would be pretty cool."
Article by Jon Turk.