WHITMAN, Mass. – With winter slowly drawing to a close, music fans are anxiously awaiting their favorite bands' spring and summer tour schedules. Minutes after hardcore band Washed Away announced their 33-state, six week tour, however, they were slammed by their self-proclaimed biggest fan for not bringing the tour directly through his bedroom.
Nathan Olsen, a 28-year-old warehouse worker, immediately voiced his displeasure in an Instagram comment and claims the band showed no remorse for the "glaring oversight."
"I was so excited I would finally get to see these guys live — I have been following them for almost three months now," said Olsen from his bedroom that has never once hosted a show. "I saw they were playing two shows in Massachusetts and neither show was booked for my bedroom, which was beyond upsetting. I even offered them a place to stay in my basement. The closest show is all the way in Brockton, which is 10 minutes away; 15 minutes depending on the time of day."
Olsen noticed a similar trend with every other touring band in existence, and has begun to demand answers as to why his bedroom has been skipped over so many times.
Related: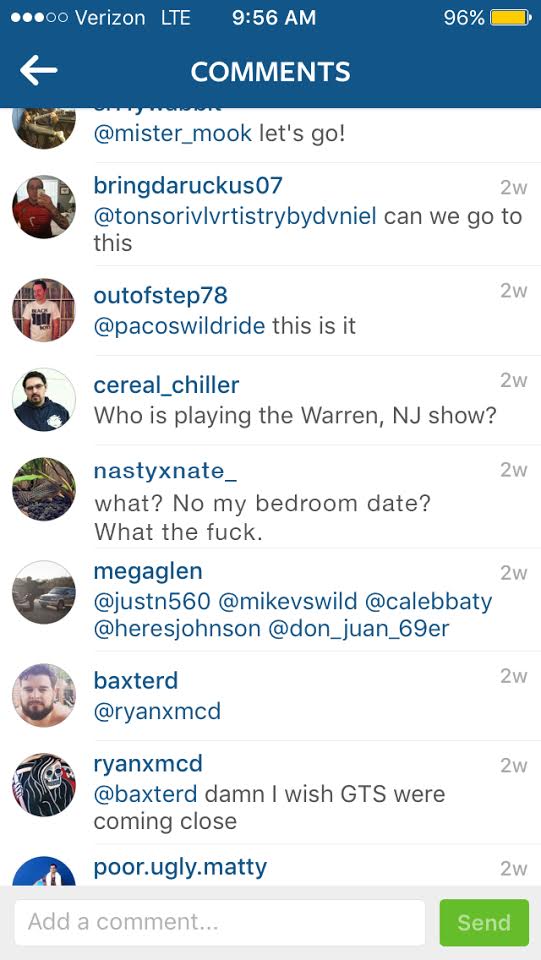 "Terror, one of my favorite bands, just announced a European tour, and I thought to myself, 'This is it, surely they will come to my suburban Massachusetts home for one of their overseas dates,'" Olsen said, motioning to the vast floor space available for musical equipment and an audience of at least three people. "They are known for their extensive touring, and even they won't play in here. I have plenty of power strips so that's not an issue," said Olsen. "If they're worried about our two basset hounds, they don't bite that often, and we can keep them in the guest room."
A spokesperson for Washed Away issued the following statement regarding the band's tour:
"Washed Away has put in a lot of time and effort to make this tour extensive and fun for all involved. If we are not coming to your bedroom, town, your state, or even your continent, then yes, please take that as a personal attack. It clearly is."