MIAMI — Iggy Azalea, a white rapper currently at the center of a heated debate about race and cultural appropriation in the rap game, clarified to reporters Monday that she only listens to early Skrewdriver.
"Everyone is coming at me like I'm benefiting from hundreds of years of oppression, but honestly I don't even listen to anything after All Skrewed Up," Azalea said.
Azalea's adamant claim that she only listens to "the early stuff" of one of the most prominent white power bands in the history of music didn't do much to quell the concerns of her critics. And these deleted tweets The Hard Times managed to screen cap refute any claims that Azalea prefers one part of Skrewdrivers discography to another.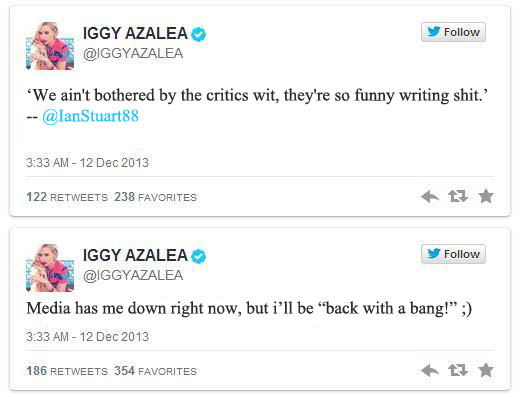 Azalea's Twitter feed has been at the heart of the criticism coming from the blogosphere after a feud with Azealia Banks, a critically acclaimed black rapper who feels Azalea probably listens to Driver's later stuff too, spun out of control. But this is the first time Azalea has been seen actively mentioning and quoting white nationalist leader and Skrewdriver frontman, Ian Stuart.
"Just keep your politics to yourself and enjoy some good ol' fashioned Oi!" Azalea tweeted to Banks.
The Australian-born star agreed to sit down with the Hard Times after a private screening of her favorite movie, 'Romper Stomper', to discuss the scandal.
Related:
"It's hard to get my thoughts across in only 140 characters, that's why I invited you here to my private theater to speak with me in person. Everyone wants to talk about cultural appropriation, everyone wants to talk about white rappers selling more albums than black rappers – but no one wants to talk about the real issue: immigration," Azalea said before her PR person cut the interview short.
Article by The Hard Times staff.

Like us on Facebook and keep up with all the latest Hard Times news.