Here we go again: Before we get to ranking ten underrated albums from ten underrated Fueled by Ramen Records bands, we have a few ground rules for you unabashedly public "indie" kids with shamefully private "mainstream" taste: No bands that are obviously too big to be underrated like Fall Out Boy or even The Academy Is…, and no acts who solely released music in the form of EPs, split-releases, and/or compilations via FBR will be mentioned below. We know, the self-titled Jimmy Eat World EP is perfect, but it's not here on a technicality. The full-length LP may be dead to some, but not to us.
Also, alphabetical rankings are for idiots, so please enjoy this alphabetical list. In closing, our opinions are objectively/subjectively wrong, and we suck (and so do these ranking articles that you still keep reading).
Ann Beretta "Bitter Tongues" (1998)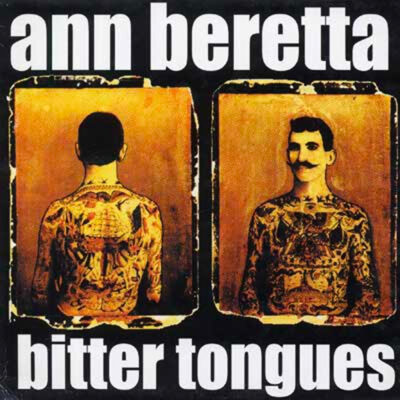 If we would've left this gruff, pop punk adjacent 1998 release off the list, we would've gotten an amplitude of hate from your literally bitter tongues, as this selection is one of the most underrated of the bunch. It's so underrated you probably haven't even heard of it, which makes it cooler. Furthermore, you don't have to read on if you don't want more fuel sprayed on your ever-growing metaphorical fire, but we know that you and your masochistic and spiteful selves will!
Days Away "Mapping An Invisible World" (2005)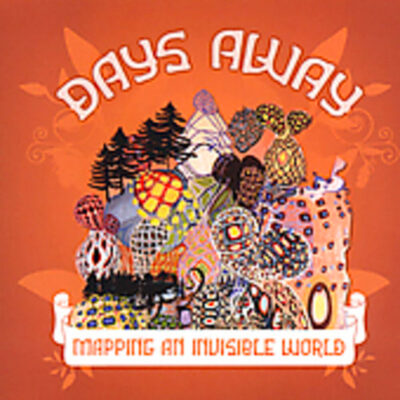 Days Away's truly excellent 2005 LP "Mapping An Invisible World" is truly the one that truly got away. After releasing several EPs, Langhorne, Pennsylvania's own favorite sons signed to Fueled by Ramen Records, and was poised to become huge like several labelmates before them. Sadly for the world, things just never panned out that way; it happens. Despite selling tens of copies, a lot of your favorite bands revered and took great influence from this particular full-length, and if you had a chance to catch the band two years prior on tour with Something Corporate, RX Bandits, and Mae, you're much more than an analog boy in a digital world. FYI: Check out Good Old War if you haven't done so, but knowing you punk rock princesses, you spin at least one of their LPs every morning.
Forgive Durden "Wonderland" (2006)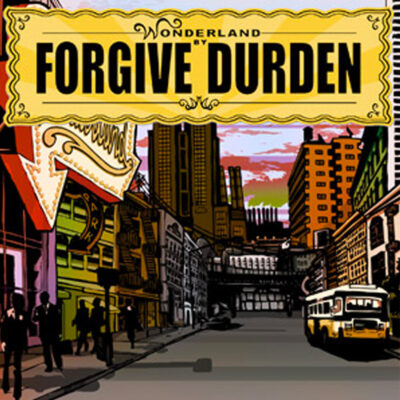 The difficult-to-pin-down-in-the-best-way band known as Forgive Durden justifiably gets a lot of flowers critically for their ambitious and final LP "Razia's Shadow: A Musical." However, the band's debut studio album "Wonderland" deserves much, much more ears and much, much less words in its song titles, but we digress. Basically, if you're in the mood for a combination of a Gatsby's American Dream influence and a hearty dose of French Woods theater camp, this record is for you. In closing, like the first monkey shot into space, "Fight Club" jokes are knowingly and admittedly low hanging fruit, but maybe self-destruction is the answer.
The Friday Night Boys "Off The Deep End" (2009)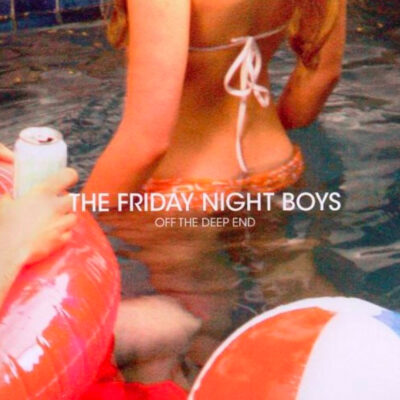 Easily the worst band name on this list, Fairfax, Virginia's The Friday Night Boys somehow defied the odds of said moniker and made a banger of a full-length known as 2009's "Off The Deep End." If catchiness is your forte, the album is filled with hit after hit. If it isn't, you probably don't like Smash Mouth, and should stop listening to music altogether. Furthermore, lead vocalist/guitarist/songwriter Andrew Goldstein the Easter Egger has been writing and producing bangers from bangable artists since the band went defunct for such huge acts MGK, Katy Perry, and even the greatest of all time, Celine Dion.!
The Hippos "Forget the World" (1997)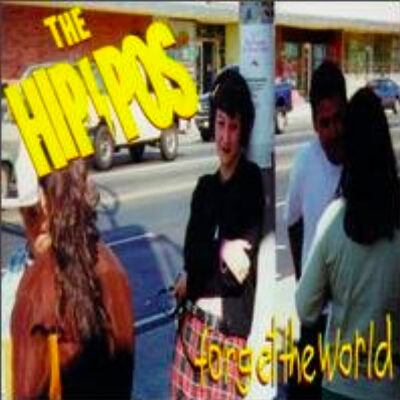 Technology must be very far behind here, so we don't have another answer as to why the hell this perfect ska-punk/third-wave LP from The Hippos called "Forget the World" isn't on DSPs. PLEASE fix that John Janick and/or Vinnie Fiorello… Despite this release being the oldest mentioned here, 1997 wasn't THAT long ago! Also, the alumni from this band is quite prodigious, so this particular album deserves so much more notoriety; Google the ninety-seven piece if you know how to do so, rudeboy/rudegirl. Anyway, the band eventually signed to a major label and added about 1999 keyboards to their lineup as ska was becoming less en vogue than a Salt-N-Pepa feature.
Powerspace "The Kicks Of Passion" (2007)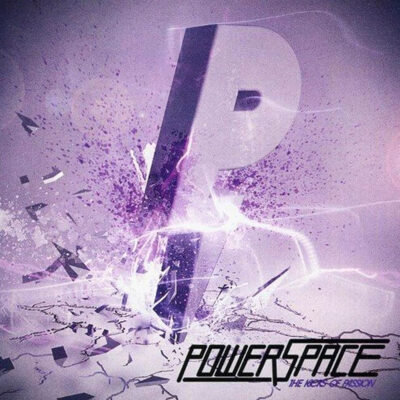 You should know that sadly passion isn't always rewarded, and somehow Powerspace got lost in the shuffle with their more successful label peers Cobra Starship and Trace Cyrus' not-so-surprisingly popular non-FBR band Public Transportation Stopping Place. Pity. As evidenced by our listings above and below, FBR had the power-pop/pop-rock/danceable but not like The BeeGees market covered in the late-90s/aughts, and 2007's "The Kicks Of Passion" is somehow both the paradox of no exception and the only exception. Weird. Chicago is so two-plus years ago, and Powerspace certainly and unquestionably got the Windy City shaft.
Recover "Rodeo And Picasso" (2001)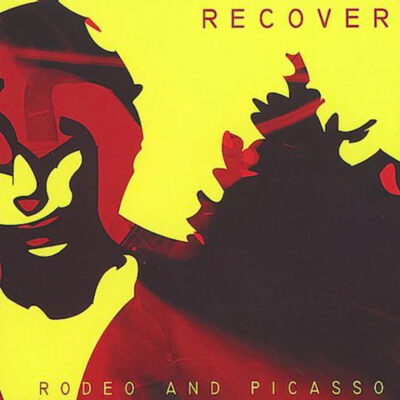 Easily the most frenetic and heavy studio album mentioned here, Austin, Texas' Recover released their debut LP "Rodeo And Picasso" via Fueled by Ramen Records in 2001 to a flurry of livejournal entries and at least one absoluteunk.net post from your mother's deceptively heavy computer. Eventually signing with Strummer Recordings/Universal Records one full-length album later, the band sadly never rose to the heights of former tour mates My Chemical Romance and AFI, and imploded shortly after. Still, "Rodeo And Picasso" doesn't get as much love as its Fiddler Records follow-up 2002 EP "Ceci N'est Pas Recover," perhaps because of a combination of bad timing and its extremely pretentious-in-the-best-way album title. Young love is now old, so dust off your Kazaa mp3s for "Rodeo And Picasso," and relisten twenty-two years later with noticeably hairier ears!
The Stereo "Three Hundred" (1999)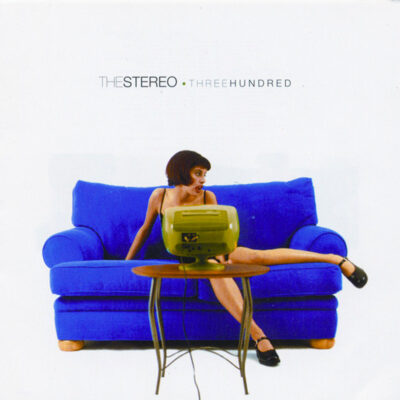 Imagine an early-aughts Patrick Stump (or Stumph if you're feeling sinister and/or a stickler for accuracy) sang for Weezer for a song on the "Mallrats" soundtrack, and you've got The Stereo's smart and succinct 1999 full-length "Three Hundred." To add further credence to the Weezer love, this record opens with a song called "Devotion." Mic drop for that deep cut and for us being smart enough to reference it. Yeah. Fun fact: This band formed in the wake of two ska-core bands Animal Chin and The Impossibles, and in an act of defiance against your acidic yet dulled senses, neither of which is mentioned any other time in this piece. You hate us so much everyday, so we might as well keep our priorities intact.
The Swellers "Good For Me" (2011)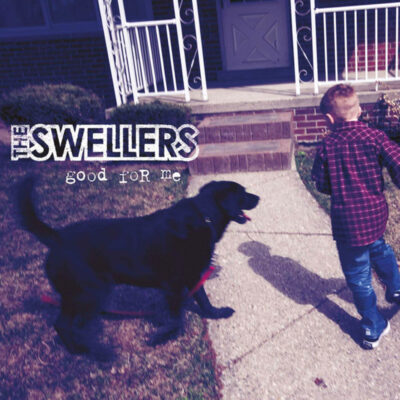 Flint, Michigan's The Swellers' 2011 studio album "Good For Me" is the most recent FBR record listed, and had a minor hit in "The Best I Ever Had" (just look at its lofty amount of YouTube views and even larger Spotify stream count), but sadly the band only recorded one more full-length afterwards before hanging their hats, and it wasn't for FBR. Bummer, but they'd do it all again. Produced by Bill Stevenson of Black Flag/Descendents/ ALL and Jason Livermore of Wretch Like Me, "Good For Me" sounds like it was made by four kids who grew up loving Fat Wreck Chords' compilations in the best way and saved a bundle on insurance by switching to Geico. Like Days Away, a lot of bands you likely dig privately dug this band publicly. Bummer: The Sequel.
VersaEmerge "Fixed at Zero" (2010)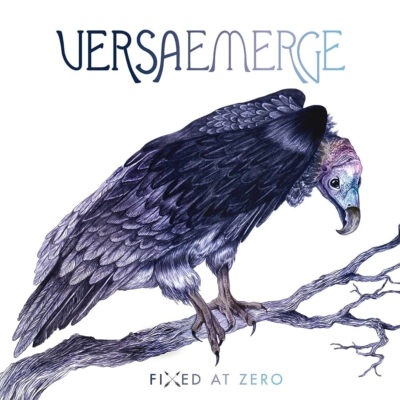 Along with the also-underrated-but-sadly-non-Fueled-By-Ramen band Gob, Port St. Lucie, Florida's VersaEmerge is one of the better acts to record the oft-covered song "Paint It Black". While the band's lone studio LP "Fixed at Zero" does not contain said Stones cover, it is a front-to-back lush cinematic masterpiece that will appeal to fans of the two-part conflict of interest conundrum of both Circa Survive and Saosin; bury your head and act appalled.
Conspiracy theories aside, and we know that you neckbeards in the comments have many regarding them and a particularly unsuccessful singer known as Hayley Williams, this LP did not blow the band up, and that's toxic/what you get!