We Came as Romans' co-frontman Kyle Pavone had a sweet timbre that was unheard in the late-aughts metalcore scene prior, and sadly died in 2018, just one year after the band released their incredible fifth album "Cold Like War." While the band trudged on and recently released their sixth effort, "Darkbloom," Pavone's vocals were sorely missed and will be for the rest of WCAR's career. Formed in Troy, Michigan in 2005, home to defunct act Ménage a Ska, We Came As Romans released their debut EP "Dreams" just three years later, subsequently came out with another called "Demonstrations," signed with Equal Vision Records, then home to Portugal. The Man and their blatant rip offs Guatemala. The Woman, and put out their debut LP "To Plant A Seed" in 2009 to underground acclaim. We attempt to rank all six of their full-lengths to your liking below; please cast the first stone.
6. Self-Titled (2015)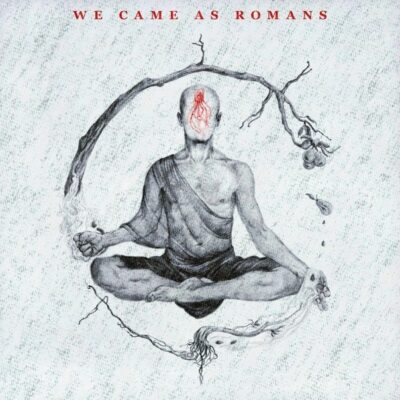 We Came as Romans successfully pissed off the majority of their fan base with their fourth and self-titled LP, though we theorize that that was not part of their plan, at least we'd like to think so. Still, they should've been self-aware to know that their brand of attempted radio rock was inferior to their less mainstream tunes. Who will pray for them because of this flatline? We're quite unsure as all memories of this release are mid and meh. Produced by rock demigod Dave Bendeth of Paramore, Breaking Benjamin, Of Mice & Men, and Otis Redding fame, the album sounds great, but the songs just aren't, so no producer could've truly saved it from defiance. Pity because the band were formerly saviors of the week and had to almost start from 12:30 when it was 3:15 for their follow-up.
Play it again: "Regenerate"
Skip it: A bunch of it
5. To Plant A Seed (2009)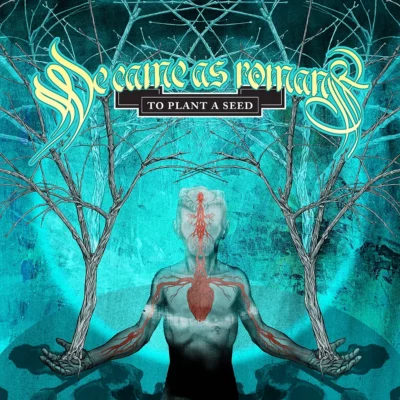 Easily their most guttural and brutal release, We Came as Romans' debut studio album "To Plant A Seed" certainly ended the aggresssive aughts in style, and successfully laid the groundwork (get it?) for a more than solid next decade, with the huge exception of the loss of Kyle Pavone. Produced by the godfather of metalcore known as Joey Sturgis, who also sat behind the words for both the band and not the movie known as The Devil Wears Prada and Meryl Streep's ill-advised but surprisingly high-quality NYHC solo LP. Fun fact: Both singles from this album contain the word "to" in their title, the title track "To Plant A Seed" and the deluxe album's bonus track "To Move On Is to Grow". In closing, go blue, rather GROW blue, never stop searching, seeking, reaching and noogie-ing, and your broken dreams and destructive intentions will turn into fixed nightmares.
Play it again: "Roads That Never End and Views That Never Change"
Skip it: Less than a bunch of it but still more than the latter four
4. Understanding What We've Grown To Be (2011)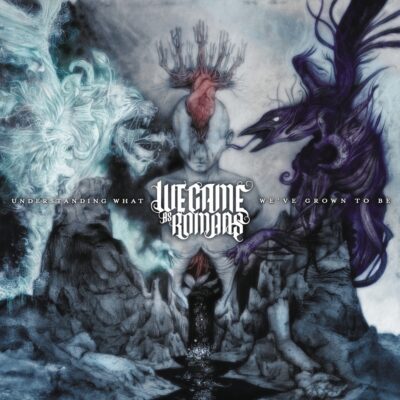 WCAR understood how much they truly grew with this melodic release, "Understanding What We've Grown To Be," as it debuted at number twenty-one, which is also currently the legal age to drink in the states despite eighteen being the one wherein one can fight in Afghanistan but we digress, and at number five on the Hard Rock Album charts, so the band subsequently and successfully graduated from support slot to headliner. One thing we dig about We Came as Romans is that despite the fact that they sound angry, and they often are, they're still quite positive lyrically, which is increasingly difficult in such a negative world. Plus, this album cover is cool and stuff, Beavis. Huh huh. Although we highlight the song "Hope" with the next mention, it must be said that it also opened the eventual deluxe edition of this LP just two years later.
Play it again: The title track, "Understanding What We've Grown To Be"
Skip it: "I Can't Make Your Decisions for You"
3. Tracing Back Roots (2013)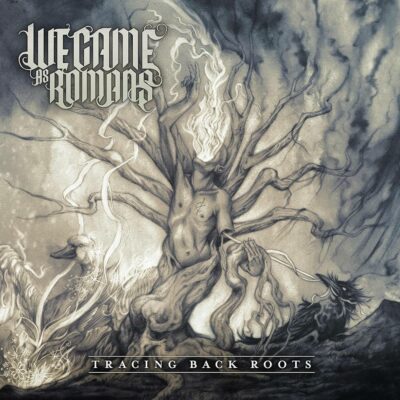 Track seven on this LP, the previously mentioned "Hope," could've been a global rock hit had it been released via a major label, but said tune still made a solid dent via the Warped Tour world. Speaking of said yearly tour, which is truly missed by all non-crust punks who populate our feeds, "Tracing Back Roots" successfully made We Came as Romans a main stage mainstay and WWE PLE main eventer. Singles #2 and #3, the title track and "Fade Away" both ensured that the band wouldn't. The proof is in the pudding as "Tracing Back Roots" debuted at number eight, yes, in the top freaking ten, on the Billboard 200, making this record their highest charting, and thus, most mainstream studio album. Svengali John "I Am Goldfinger's Frontman" Feldmann absolutely crushed it here as producer, and that's all we have to say about that!
Play it again: "Hope"
Skip it: "I Am Free"
2. Darkbloom (2022)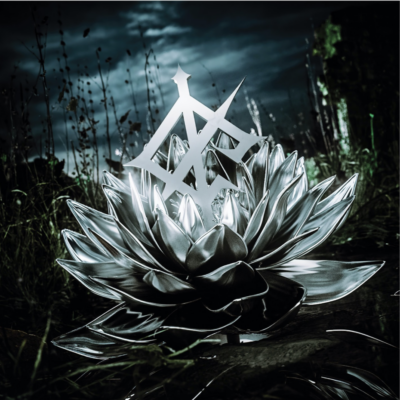 Let's start this section highlighting the band's newest LP and first effort without Kyle Pavone, "Darkbloom," by saying that without question, the surviving members of We Came as Romans who created this record, new sole frontman Dave "Stephen Not Steve" Stephens, Joshua "don't you want" Moore on lead guitar, Lou "t" Cotton on rhythm guitar, Andy "Walking On, Walking On Broken" Glass on bass, and David "and Goliath" Buckett on drums did him proud and then some. Also, the album features Beartooth frontman Caleb Shomo, and rapper, yes rapper, Zero 9:36 but not 9:37, so it, err, bites in the best way. What's cool about this one is that usually earlier songs like "Hope" would be the largest listened-to track, but here our "play it again" song "Black Hole," is by FAR at the top of the heap at almost fifty-seven million streams on Spotify.
Play it again: "Black Hole"
Skip it: "Holding The Embers"
1. Cold Like War (2017)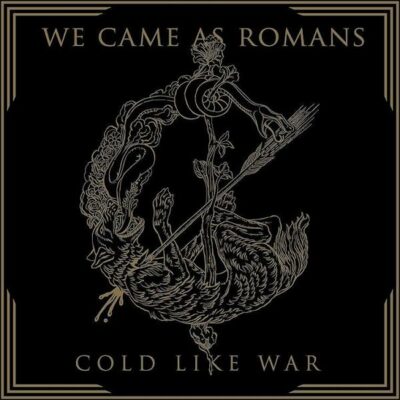 The band's fifth studio album and final Kyle Pavone LP "Cold Like War," as it is a "no skip" modern classic and without question We Came as Romans' finest hour, rather, if you lame AF troll plebs want us to be as annoyingly specific as possible, thirty-nine minute and forty-seven seconds as a band. Plus, like an epic and strong album closer should, "Learning To Survive" provides all the feels, is overall the band's best tune, rocks in all of the right places, and showcases a confluence of emotions, sadly in an unintentionally foreshadowing sense into the unit's dark(bloom) future after their cold world turned hot and hellish in the most tragic sense.
Play it again: Front to back, rinse, repeat, and do so again
Skip it: Our two hands will strike you if you skip a single song