Hey kid, The Ataris are Kris Roe, and Kris Roe is The Ataris; you should let it go like The Lion King's hyena Elsa if you even think about providing a counterargument. Anyway, former Anderson, Indiana resident, home of the headquarters of the Church of God, the Gruenewald House, the Paramount Theatre, and a bunch of Reggie Miller murals, Mr. Roe, formed The Ataris in 1996, and moved to the ugly city of Santa Barbara, California, down on Haley, Haley Street, just one year later, signed to two-fourths of The Vandals' Kung Fu Records, and released their debut studio album "Anywhere but Here" to underground acclaim. Even though the band is one of the more successful pop-punk bands, they are quite underappreciated in the genre's lexicon, and the royals known as Man Overboard should publicly vouch for this band's inclusion in their defensive military that is always guard from their cruddy hometowns. 
5. Welcome the Night (2007)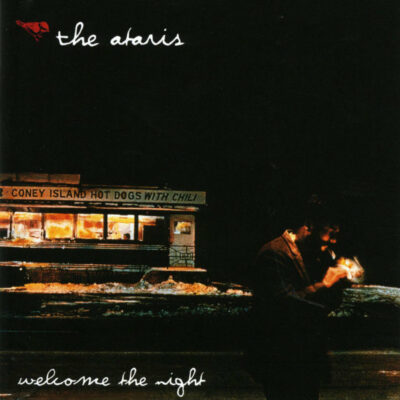 Overall, we're not capable of loving this one, in any kind of "love." Still, "Welcome the Night" shouldn't have been as panned by all parties as it first was when released. Basically, it's not anything more than "good," which sadly is the bitter enemy of "great," and on that note, Kris Roe sounds VERY, very bitter here. Also, one album had to be listed last, and none of the other four studio albums, as compilation/laserdisc albums don't count here, belonged in this dreaded ranking position. If you want to hear the sound of a formerly major label pop-punk band listening to a lot of The Smashing Pumpkins and general scowling, check out "Welcome the Night". Surprisingly to all but the Omaha Symphony, the band became a seven-piece unit around the time of this record, and we're still scratching our domes about that one.
Play it again: "Not Capable of Love"
Skip it: "Far from the Last, Last Call" 
4. …Anywhere but Here (1997)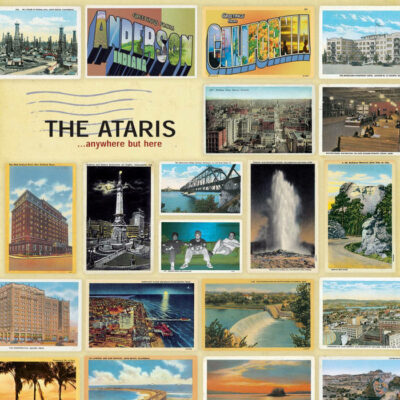 Let's count right into the fourth position at an abnormally high BPM here by saying that the word "Tongue" is not spelled "Tounge," which isn't for anyone but Gene "I Say Dumb Things On The Interweb" Simmons, so whomever uploaded said incorrectly typed word to DSPs for The Ataris' debut "…Anywhere but Here" studio album should be left alone in Santa Cruz forever, be blinded by unkind crust punks/nerds with bleach, left questioning whether they are here or there for a millennium, and ashamed of themselves for the duration of their sick lives. Still, ellipses are cool, and a revisit of this 1997 LP took us back to said year, which also was when the like-minded blink-182 released "Dude Ranch," Pennywise came out with "Full Circle," Green Day put "Nimrod" out there, and Janet Jackson launched the Fat Mike endorsed "The Velvet Rope" to the masses.
Play it again: "Make It Last"
Skip it: "Sleepy"
3. Blue Skies, Broken Hearts…Next 12 Exits (1999)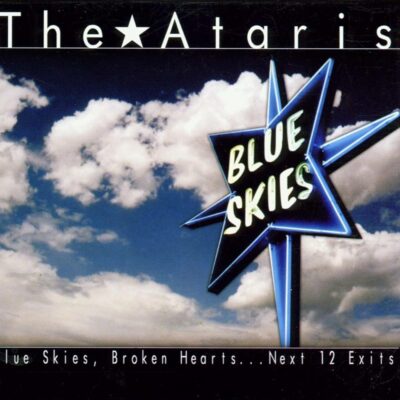 You're better off without your boyfriend or the endearing, youthful, gangster, and racially tolerant character Calogero from "A Bronx Tale" but not its now disgraced actor Lillo "I Pissed Myself On 'The Sopranos'" Brancato, as Mr. Brancato's sordid tale, which can be read via a Google search, is forever breaking our hearts; life makes no sense sometimes. The Ataris' sophomore LP, "Blue Skies, Broken Hearts…Next 12 Exits" contains the debut of one of the more revered songs in the band's catalog, "I Won't Spend Another Night Alone Or Any More Money On Rings, Broken Promises, Hotels Pricier Than A Super Eight, Or TurboGrafx-16 Games Not Named 'Bonk's Adventure.'" This is the first album from The Ataris to contain very little filler and the one-two-three-four-five punch from tracks one through five could've been an EP that would have been in a top five pop-punk extended plays of all time!
Play it again: "Your Boyfriend Sucks"
Skip it: "Answers"
2. End Is Forever (2001)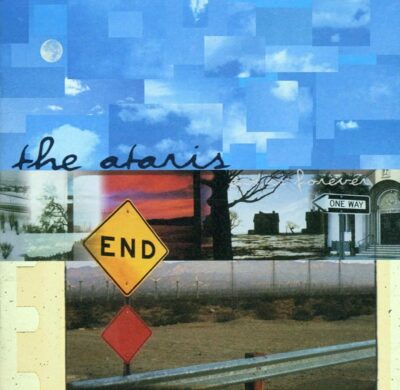 This #2 slot is not only the silver medalist for The Ataris' catalog, but it is their best-recorded record at the time, regardless of your dumb take on its two predecessors. Honestly, our gold medal LP depends on the day of the week, but "So Long, Astoria" wins at least 87% of the time, and certainly does on this cold day in the fall of 2023. You're not punk, so we'd like to give props to the band for a Jawbreaker reference, a Descendents and not the 2011 critically acclaimed movie with George "Not Amal" Clooney, Shailene "I Survived Both 'The Fault In Our Stars' and Aaron Rodgers" Woodley, Matthew "The Best Part of 'Scream'" Lillard, and Beau "I Am Not Lloyd or Jeff Bridges but I Played the Dad in 'Sidekicks.'" and a Contra reference. 
Play it again: Beginning to end (and forever keep doing such)
Skip it: We will find you, you angry nerds, you, if you skip a second of this LP
1. So Long, Astoria (2003)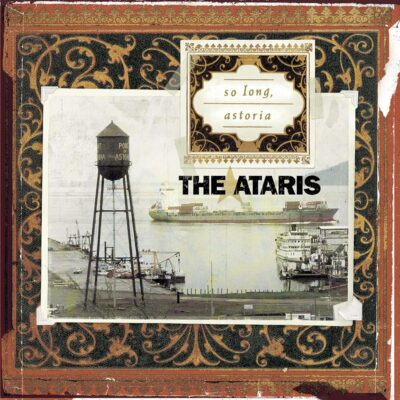 Punk fans typically hate a revered and formerly indie act's major label debut, but we can't justify said outlook here, and back this record's ranking with all of our being, as all you plebs can ever learn is what you already know. The three band members not named Roe on this release include Mike "Michael" Davenport on bass, John "ny" Collura on lead guitar, and Chris "Not Kris" Knapp on drums. Respect. We also want to give thanks to the current three members of The Ataris as of this date in 2023 not called Kris: Dustin "Phillip" Phillips on drums, Dale "Not Chip or Richard" Nixon on lead guitar, and Danny "Says" Duke on bass. Props. Like its former, we cannot justify omitting a single song on "So Long, Astoria" from a front to back listen. Bite us, Jerry Garcia.
Play it again: Astoria, Queens
Skip it: Any other Astoria