NEW YORK — Pop music icon Beyoncé was reportedly outraged late last night after learning that none of her songs would be covered on the latest edition of the Punk Goes Pop series, according to sources close to the singer.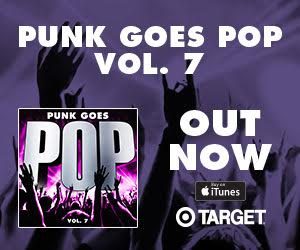 "Whenever Fearless Records announces a new track list, she gets so nervous," said a friend of Beyoncé, who chose to remain anonymous. "When 'Drunk in Love' was included on Punk Goes Pop 6, she was more excited about that than the two Grammys she won for the actual song. But when she saw nobody was covering anything off of Lemonade, I thought her head was gonna explode, for real."
Beyoncé's frustrations only grew upon realizing English singer-songwriter Adele's single, "When We Were Young," would be featured on the album.
"Beyoncé played it real cool when Adele won Album of the Year at the Grammys, but behind closed doors, she was upset she didn't get the award," said artist Solange Knowles, Beyoncé's younger sister. "But when she saw this tracklist, she totally flipped out. She destroyed all 25 of her MTV Video Music Awards. I'm just glad I stepped in before she trashed her Nickelodeon Teen Choice Awards — those surfboards cannot be replaced."
Fearless Records founder and president Bob Becker is not surprised by Beyoncé's reaction.
"When we started doing Punk Goes Pop, it was in the spirit of fun, but we soon realized how much it meant for these pop icons to be covered by smaller musical acts," Becker said. "Susan Boyle was at the height of her popularity when Punk Goes Pop 2 was released — when she found out nobody covered her, she came to Culver City and tried to scald me with hot coffee at Starbucks."
"Thankfully, I saw her coming and I ducked, but she ended up hitting a barista and had to do 35 hours of community service," he added.
According to reports, Beyoncé has recorded a 45-minute rant about her exclusion from the compilation, which will be released exclusively on Tidal.