v
EGAS — The anarchist bowling team known as the Eight Pin Workdays failed yet again to properly organize a single strike during a not-so-friendly grudge match at Vegas Rock 'n' Bowl, according to fellow participants in the weekly league bowling night.
Witnesses report the devastating loss garnered merciless jeers from the Pin-Kertons, the Eight Pin's right-wing arch-rivals. "You leftist cucks couldn't knock down all ten pins with a pipe bomb in Haymarket Square!" the Pin-Kertons allegedly yelled. "Your labor is so shitty, you'd have to pay us to exploit it!"
Opponents of the Eight Pin Workdays believe they know the root cause of the losing streak.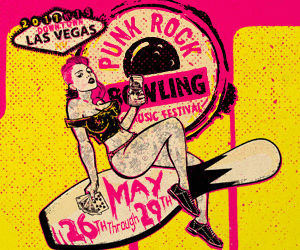 "Those guys just don't have the discipline," said Peter Miller of the Gutter Ballsheviks, a socialist bowling team sympathetic to the Eight Pin's plight. "I think most of them are more interested in 'propaganda of the weed' than 'propaganda of the deed,' if you get what I mean. We gave them the ol' Romanov treatment back at last year's Punk Rock Bowling pretty easily."
Miller also noted the Eight Pin Workdays recently cut their top talent, who was rumored to harbor anarcho-capitalist sympathies. "One of their guys showed up wearing a Coca-Cola hat, and they immediately kicked him off the team. He was the only guy that could actually bowl," said Miller.
"Honestly, I think those kids are all talk. They act tough, but most of them can't use anything heavier than a six-pound ball without hurting their shoulder," said Leo Carter, owner of Vegas Rock n' Bowl. "But, hey, I let the kids have their fun until they whip out their little matching bandanas — the older folks around here don't like that too much, as you might imagine."
In the face of criticism, Randy Barnes, captain of the Eight Pin Workdays, claimed the team would know when to quit if they never truly found success.
"If this doesn't work out, I think we'll give baseball a shot — we've already got a lot of bats, after all," Barnes said. "I hear you get three strikes before you're out, which is a lot more chances than they got during the steel strike of 1919. Call us the Black-and-Red Sox!"
Article by Rick Homuth @rjhomuth.
This post is sponsored by our friends at Punk Rock Bowling.