You have to know your history. Here are some of the notable moments in music history from today, September 3rd.
1723: Johann Sebastian Bach Awakens in Tub of Ice With Kidney Missing
After being drugged while visiting a house of ill-repute, the composer became the victim of one of the oldest cons in the book. The kidney was almost certainly made into a pie and sold at market.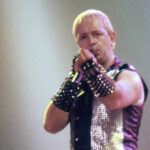 1976: Rob Halford Wins Bet With Rest of Judas Priest
Halford had wagered with his dubious bandmates that he could perform in full leather daddy regalia and fans still wouldn't catch on.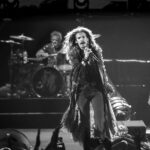 1977: Steven Tyler Founds The Steven Tyler Finishing School for Little Ladies
When asked if this was simply a scheme to gain access to teenage girls, the Aerosmith singer unabashedly replied, "It's the seventies, baby. Anything goes—just ask The Nuge!"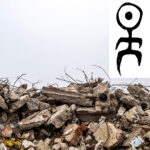 1980: Einstürzende Neubauten Discovers Their Signature Sound
Blixa Bargeld happened upon the direction for his new band after accidentally spilling a wheelbarrow full of rebar and plate glass down an elevator shaft while working in demolition.
Debris pile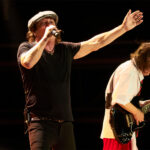 1981: AC/DC's Brian Johnson Explains "You Shook Me All Night Long" is Actually a Subtle Nod to Intercourse
"A lot of people don't realize that our songs are layered with nuance and metaphor," said Johnson. "For example, when I sing 'she was a fast machine, she kept her motor clean', I'm not talking about a car, I'm referring to a woman and her sex parts."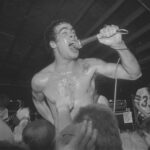 1983: Embarrassed Henry Rollins Forced To Perform in Gym Shorts After Clothes Stolen From Laundromat
"You know those nightmares when you've got to speak in public but you're in your underwear?" asked Rollins. "Try singing in your jockey shorts for two hours in front of a crowd of angry hardcore kids."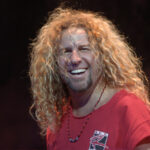 1984: Sammy Hagar Pens "I Can't Drive 55"
The Red Rocker later complained few fans understood the popular song referred to his beloved 1981 Ford Fiesta, which maxed out at 54 MPH.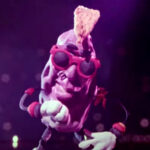 1988: Several Members of The California Raisins Form Hardcore Side Project
"We broke off to form our own group and show the world we're capable of more than this manufactured exploitative minstrel bullshit," said Reggie Raisin of his new band Raisin' Hell.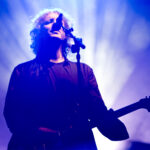 1997: My Bloody Valentine's Kevin Shields Files 1992 Taxes
"It felt good to cross that off the list," said the notorious procrastinator and shoegaze maestro. "Although it looks like I'll need to release some more music at some point to pay off all these late fees."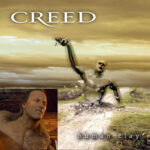 2001: CG Cover Model from Creed's Human Clay Cast in The Mummy Returns
"The VFX artists had to do very little to transform me into the Scorpion King," said the mostly featureless CG figure. "I was glad to get the work as I wasn't sure I'd ever get hired again after the shitshow that was the Human Clay cover."