Ween has no bad albums. Sorry, it's true. They have great albums I listen to all the time and great albums that I'll go years without playing only to play them again so obsessively that I feel like harm will come to my family if I stop. People can dismiss them or appreciate them for their goofiness or the completely accessible drugginess of their early work. Me? I love them for their genre-defying catalog and their resolute approach to creating listenable proto-memery (aka 'art'). Sure, some Ween songs sound like a joke; "Flies on My Dick" comes to mind involuntarily. But the absurdity of early songs like "Touch My Tooter" makes them all the more head-scratchingly awesome when they rip that shit live. Who am I to rank these albums? I'm the guy that sat down and ranked these albums. So strap on that jammy pac, rub some lotion on that boardwalk Boognish tattoo, and see why the below Ween ranking is 100% accurate and confirmed by ChatGPT.
10. Pure Guava (1992)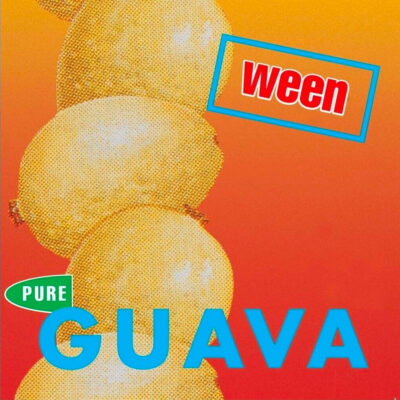 Sure, it's got some bangers like "Tender Situation," "Don't Get 2 Close (2 My Fantasy)," and "Hey Fat Boy (Asshole)," but it's also the album that has resulted in countless barroom "conversations" with undeservedly confident, slobbery dudes who keep spitting in your face claiming the band is a one-hit wonder because "Push th' Little Daisies" was on Beavis and Butt-Head.
Play it again: "Big Jilm"
Skip it: "Little Birdy" First song be damned, it's like pouring the first sip out.
9. La Cucaracha (2007)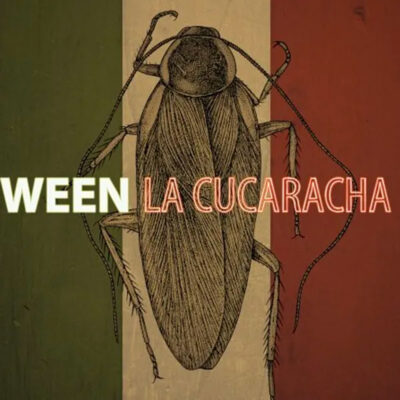 Lots of Ween fans place this album last, but it's the origin of one of the best Ween songs in existence: the reflective "Friends" which emerges from its chrysalis as a VapoRubby party anthem (remixed by DJ Voodoo) on the separate EP of the same name. "Your Party" is an anthem for a different kind of party boasting tri-colored pasta and succulent juices from quality meat.
Play it again: "Friends" 69 times
Skip it: The show Friends seasons 1-10
8. 12 Golden Country Greats (1996)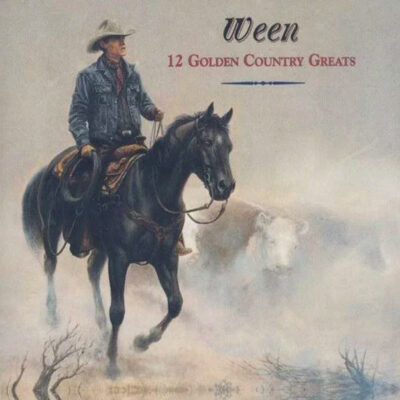 This is #8 but what a #8 it is! "Fluffy," "You Were the Fool", "Mister Richard Smoker." There ain't a bad song on this ode to country album and can be used effectively as a conversation starter with your Aunt Amy who's a diehard country fan, even if she wasn't too keen on all the cussin'.
Play it again: "I Don't Wanna Leave You on the Farm"
Skip it: "I'm Holding You" Another amuse bouche sidestepped for the main course.
7. The Pod (1991)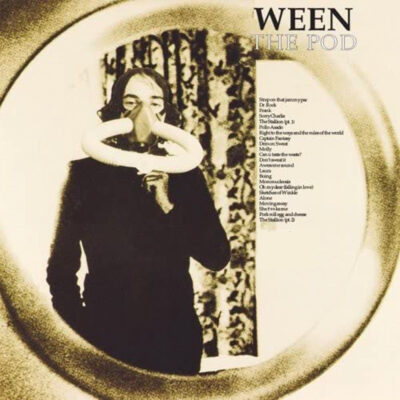 "Pork Roll Egg and Cheese" is required listening for New Jersey natives and transplants alike. "Dr. Rock" is a must for medical professionals and people named Derek. It's also got the Leonard Cohen-inspired cover with Mean Ween wearing a so-called ​​Scotchgard™ powered gas mask bong which was really funny until my carpets went to shit. Hey, RIP Leonard Cohen.
Play it again: "She Fucks Me" into "Pork Roll Egg and Cheese" for the ultimately Garden State breakfast sammy diptych.
Skip it: "Boing" probably.
Honorable Mention: Paintin' the Town Brown: Ween Live 1990–1998 (1999)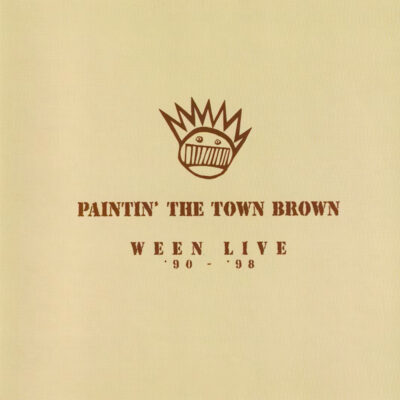 Ween has a bunch of live albums but this one places ahead of Live at Stubb's because it has a 26-minute live version of "Poopship Destroyer." In the liner notes they share, "If we get the money someday, we want to get two big cannons that spray diarrhea on the crowd when we play this. We've been talking about it for years. just a thin mist that wafts over the crowd, sending you home with blown eardrums, smelling like shit." If that's not honorable then I don't know what is.
Play it again: "Doctor Rock (Live)"
Skip it: "Vallejo (Live)" It's thirty minutes but Guardians starts in twenty-five. ¯\_(ツ)_/¯
6. The Mollusk (1997)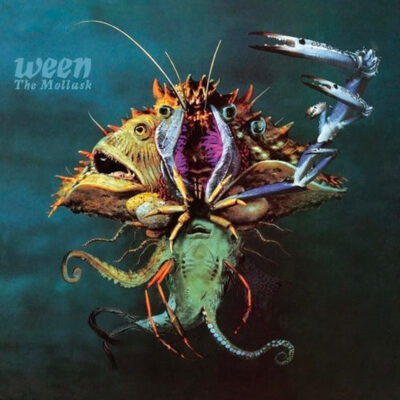 The Mollusk might be the most Ween album of all albums. And yet here it is at #6. But that's the beauty of Ween, it's #6 today, but next month it'll be #3 or #10. Keep mouthing off and we will take it off the rankings completely and pretend it never existed. You will be like "But I own the album" and I'll punch you in the chest so hard your will fart out a wrapped Cadbury Egg. So get off my back, Jack.
Play it again: "Pink Eye – On My Leg" and then wonder who let the dogs in!
Skip it: "Pink Eye – On My Leg" once you know the dogs are safe
5. Shinola, Vol.1 (2005)
It's not an album as much as it's a compilation of refugee songs. "Boys Club" is probably my favorite song of all time, even if the Bible was a song this would still be number one. Speaking of which, it's got a song on it called "Israel." It's also got "Gabrielle," and "Tastes Good on th' Bun." And of course "Big Fat Fuck" because it wouldn't be a Ween album if there wasn't some document of a morbidly obese jerkoff.
Play it again: "Boys Club" til the wheels fall off
Skip it: "Israel" It's for me, not you.
4. Quebec (2003)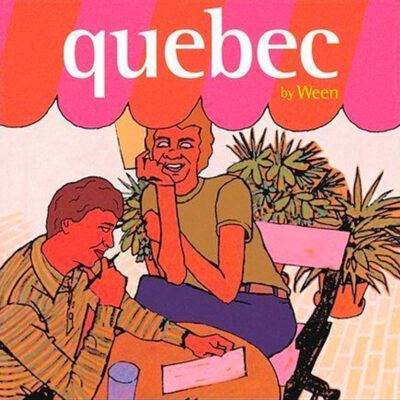 Quebec is beautiful like growing old with dignity while the love of your family washes over you, but with a darkness always jogging a few car lengths behind in the side-view mirror. When I first heard it I thought, man, someone is going through something on this. And now I identify with it more than ever because I know the value of a good primary care provider. My friend Miriam agrees so you can take it up with her too.
Play it again: "Hey There Fancypants" If you make it your ringtone God will call you. Ask Ricky.
Skip it: "Alcan Road" "because "Joppa Road" is my preferred Ween song about roads.
3. White Pepper (2000)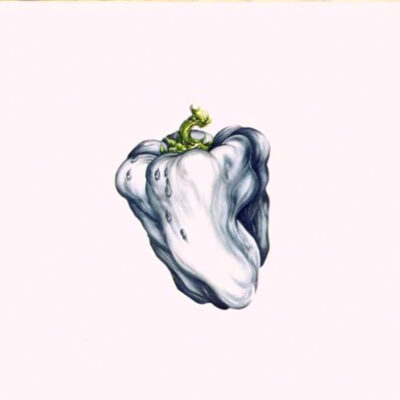 This album is a popular entry point because it's arguably the most accessible, so it loses a point for that. Ween is an earned secret and how dare they create something that brings joy to a lot of people. It's got all these dense popscapes ("Flutes of Chi" and "Exactly Where I'm At") plus the biker-cranked "Stroker Ace" that pairs well with the pairing celebrated in "Bananas and Blow."
Play it again: "Even If You Don't" It's a song Elton John wishes he wrote under the moniker Elton Josh.
Skip it: Come back to me, getting a soda.
2. GodWeenSatan: The Oneness (1990)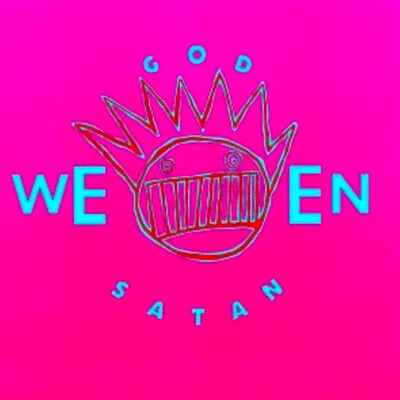 I went fishing with Dean Ween once for Milky Manchester's bachelor party so yeah, he's kind of a friend. A friend I paid to hang out with me and my friends. Unsurprisingly, he was very cool and shared lots of great stories, and I think we've been really tight ever since.
Play it again: "Don't Laugh (I Love You)" Is there a better song title?
Skip it: Your NA meeting
1. Chocolate and Cheese (1994)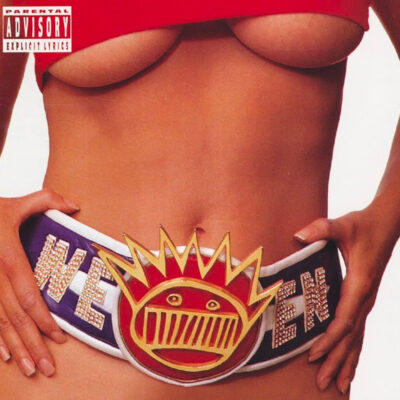 Just like these two foods together, this album is a party in your mouth and a party in your ears. It's the perfect cocktail of sick and silly and you never lose sight of the fact that these guys love playing the music they create and respect music like it's, uh, I don't know, something that makes people's days (and nights) better.
Play it again: "Freedom of '76" It brings jerks and non-jerks together.
Skip it: Your deposition