Florida is a methadone-sponsored and trauma-inducing wasteland that should forever and ever times infinity be removed from everyone's memory along with your aunt's favorite Rhodes Scholar, Ron DeSantis. Anyway, Coral Springs' pop-punkers New Found Glory have TWELVE studio albums and a plethora of other releases that aren't actually studio albums; Wikipedia is never wrong and you always are. But that won't stop you from yelling at us. Go read the rankings, it's all downhill from here:
12. December's Here (2021)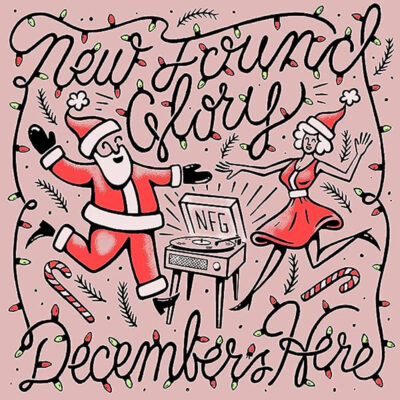 You probably never knew that this LP existed, but your life will never be the same after listening front-to-back to this Festivus-themed entry of eleven original holiday tunes known as "December's Here." It's a solid group of new sing-a-longs, and will likely induce smiles from even the bitterest of bitter bitters. And it's still better than listening to the "Charlie Brown Christmas" album for the 400th time. Mix it up a little, your Christmas soundtrack is so boring.
Play it again: "Snow"
Skip it: "Don't Fight It's Christmas"
11. Not Without A Fight (2009)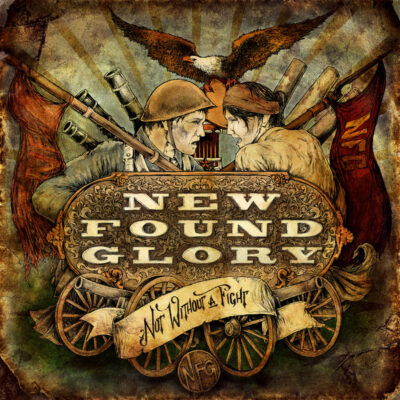 We have a feeling that this one is going to be the first entry that causes an influx of truck stop blues for your lack of hearts. Don't listen to your friends if they disapprove, as this album is a disjointed and overall inconsistent follow-up to another album that we also ranked incorrectly much later on. Still, its first three tracks are solid form and classic NFG that could've been a perfect three-song EP called "Right Don't Listen" that would've infected your ears almost as much as The Get-Up Kids' "Woodson" EP.
Play it again: "Listen To Your Friends"
Skip it: "Heartless At Best"
10. Forever + Ever x Infinity (2020)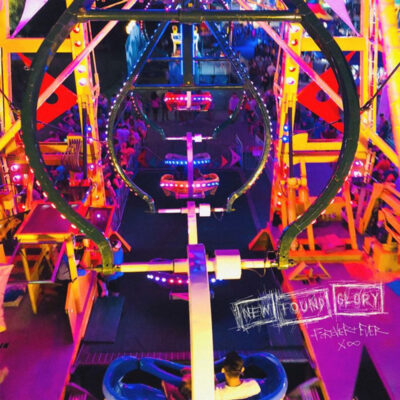 Despite its album title being unquestionably the band's worst, the actual record itself is the band's most superior non-acoustic LP this decade. However, it just has just too many songs, and sometimes more is less. Still, it's really, really rad that the incredible Steve Evetts produced "Forever + Ever x Infinity. For those of you not in the know, Mr. Evetts was the sugar-coated vandal behind the boards for two slick, smooth, and incredible LPs from last century: Saves the Day's "Through Being Cool" and The Dillinger Escape Plan's "Calculating Infinity." Two albums that sound nearly identical.
Play it again: "Himalaya"
Skip it: "Do You Want To Settle Down?"
9. Make The Most Of It (2023)
On a serious note, Chad Gilbert went through a rough patch in 2021 with a scary cancer diagnosis, but thankfully he lived to tell its tale. 2023's "Make The Most Of It" is an acoustic album that at points hearkens to the aforementioned precursor to "Not Without A Fight," and it rocks just about as hard as acoustic guitars can. Like entry number twelve, you're likely hearing about this one for the first time because of this article (we know how easy it is to stop listening to new music once you turn 30), but we implore you to tune into it with an open mind that you likely don't have.
Play it again: "Get Me Home"
Skip it: Along with albums 3-1 in this ranking article, we are choosing not to skip anything here; cancer sucks
8. Makes Me Sick (2017)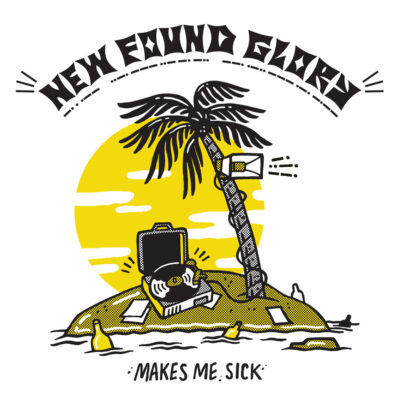 Why did this one get so much public/private hate and an overall bucket of general indifference? We simply don't know, but we also sadly do. Taking risks can be a good thing,  and 2017's "Makes Me Sick" should be absorbed with an 80s-influence/keytar/smiley/Tommy Bahama-esque album cover lens. At ten songs, it is short, sweet, succinct, smart, and catchy as excess skin on barbed wire. Which is something we know about from experience after getting our car stuck in a tow yard. The street signs were confusing, it was unfair.
Play it again: "Happy Being Miserable"
Skip it: "Short and Sweet"
7. Radiosurgery (2011)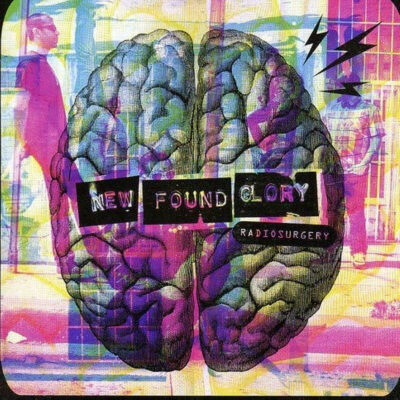 It's cool that NFG followed up this Ramones-esque LP known as "Radiosurgery" with an actual Ramones cover EP called "Mania." Fun fact: Both "Ramones" and "Radiosurgery" start with "R and A," but "Rockaway Beach" and "Rock 'n' Roll High School" start with "R and O"; the jury is still out as to whether Rheumatoid arthritis is worse than a Queens boardwalk, but we digress. Anyway, chances are you didn't give this record much of a chance because your music tastes were "maturing" and you bought your first Townes Van Zandt record in 2011 and disavowed all bands you previously loved.
Play it again: "Anthem for the Unwanted"
Skip it: "Trainwreck"
6. Resurrection (2014)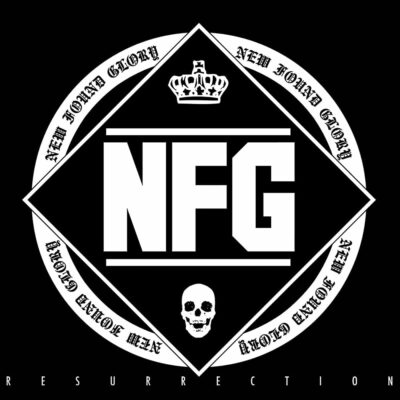 The songs on "Resurrection" are more biting than many of NFG's previous works, and the guitar riffs are powerful throughout, especially in its opening track "Selfless." Chad Gilbert shines as the band's lone guitarist on this LP, and we are not going to make any low hanging fruit jokes about what led him to that point, as we have standards, practices, and a combination of a persistent conscience and a less selfish attitude than you might think. Please check out 2015's "Resurrection: Ascension," the deluxe version of this LP as well for more features than you can shake several sticks at!
Play it again: "Selfless"
Skip it: "Angel"
Honorable Mentions: The "From The Screen to Your Stereo" Trilogy (2000, 2007, & 2019)
NFG has released A LOT of music in various different forms, formats, and Formula 1s. Since the term "studio album" could fall into quite a few gray areas, babe, we only included albums that are technically New Found Glory studio albums according to Wikipedia, the Gospel of accuracy, of which there are a dozen LPs, and not a baker's dozen. The three 100% cover song (and no live or original song) releases known as the "From the Screen to Your Stereo" trilogy still needed to be mentioned here or you'd throw cups of piss at us. In conclusion, we are going to list two artists per release that the pop-punk powerhouses covered in a brilliant fashion: Aerosmith, Cyndi Lauper, Goo Goo Dolls, Tears for Fears, Huey Lewis and the News, and SURVIVOR!
5. Catalyst (2004)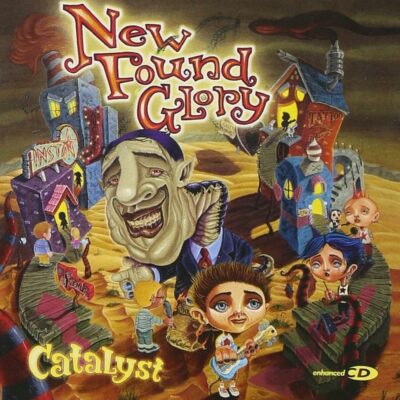 Overly whiny to some, but aggressive and angry to all, 2004's "Catalyst" is one of Chad Gilbert's least favorite NFG LPs. However, we would like to contradict his opinion, and we truly still want it around. Still, we assume that this specific ranking will end in tragedy on our end, so please don't hurt us. This is the album that hardcore allowed hardcore kids to finally admit they like New Found Glory. You might remember going to an NFG show at this time and getting crowdkilled by a hefty dude in a mosh cap and thinking "Dear lord, please stop punching me I'm just kid."
Play it again: "Doubt Full"
Skip it: "I Don't Wanna Know"; #sorrynotsorry
4. Coming Home (2006)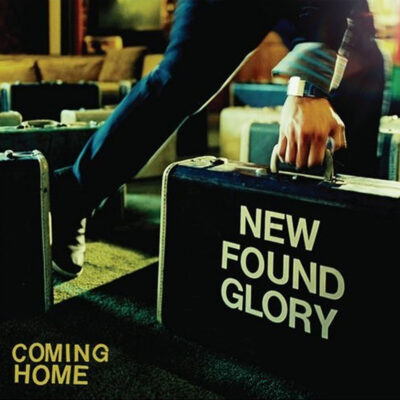 The band's last major label LP, "Coming Home," is a grower, not a show-er, and is too good to be dismissed. It's also the band's final Drive-Thru Records studio non-cover release, and while the record doesn't sound like NFG in the best way ever, it still showcased some familiar and unfamiliar landscapes from hard and easycore svengali Chad Gilbert. We wish that this slower jam of an album moved way more units when it initially was released, but we're glad that it eventually connected with many, and found a home to come in and into with both hardcore and casual NFG fans.
Play it again: "Oxygen"
Skip it: "Love And Pain"
3. Nothing Gold Can Stay (1999)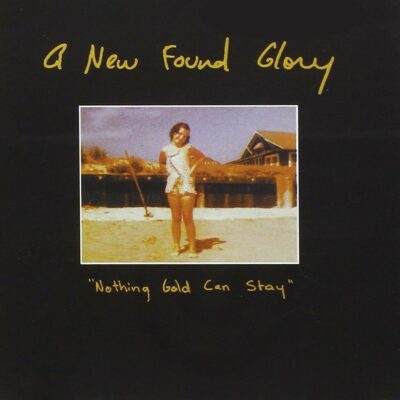 In your poorly written EULOGY at Congregation Beth lsrael whilst angrily staring at our closed casket two days after you effectively hired a hitman to murder us for this specific bronze medal ranking, you referenced the fact that this lone-'90s (A) New Found Glory release (which is  apparently Chad Gilbert's favorite New Found Glory LP according to his own rankings published on some no-name music site that shall not be named) should have been at the golden medal spot here. Anyway, this album should remind you of driving around the suburbs with your friends getting mad that your car's cassette adapter is glitching again.
Play it again: "It Never Snows In Florida"
Skip it: Pass
2. Sticks and Stones (2002)
"Sticks and Stones" is New Found Glory's first HUGE sounding album, and successfully/deservingly went platinum. Plus, "Understatement" is the band's best opening track, and potentially their best song; catch some fists to your collective jaws if you disagree. Furthermore, in true, true punk rock fashion, Chad Gilbert is wearing a Distillers T-Shirt in this LP's liner notes, proving that word travels fast when Brody's name's involved. "Joke Skits" are never a bad thing either, unless they are.
Play it again: "Understatement"
Skip it: Nah
1. New Found Glory (2000)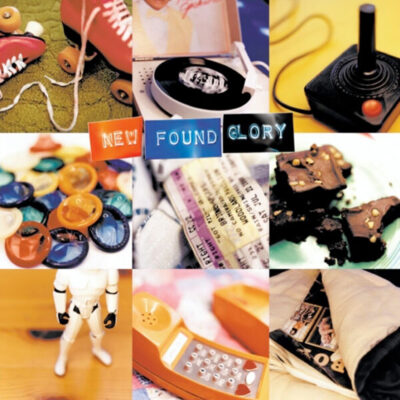 Dear your name here, name a pop-punk band post-2000 that didn't rip this perfect record off. We're waiting too long for your response. In an era of AIM away messages this album reigned supreme. Your older siblings hated this album. They tried to convince you to listen to Fugazi instead, but you didn't listen. You had the NFG album and you still do. And now that it's two decades old it almost makes sense for you to listen to it again, but instead of the lyrics applying to your high school girlfriend they can apply to your ex wife.
Play it again: "Sincerely Me"
Skip it: Dear your name here, don't