So you've gotten to the point in your life where you just can't fucking take jumping around like a maniac in the pit anymore. Here are 10 excuses that you can use for staying out of the pit, while still maintaining punk/metal as fuck status.
"I had an uncle who lost a leg in the pit once."
Your uncle was a thrashing maniac in the 80s. Such a maniac that one day during the Combat Records "Ultimate Revenge" Tour in '85, his leg was viciously torn off during Exodus' set. You just can't fathom suffering the same fate as uncle Dwayne.
"If I jump in the pit, who's going to drunkenly yell into your ear all night?"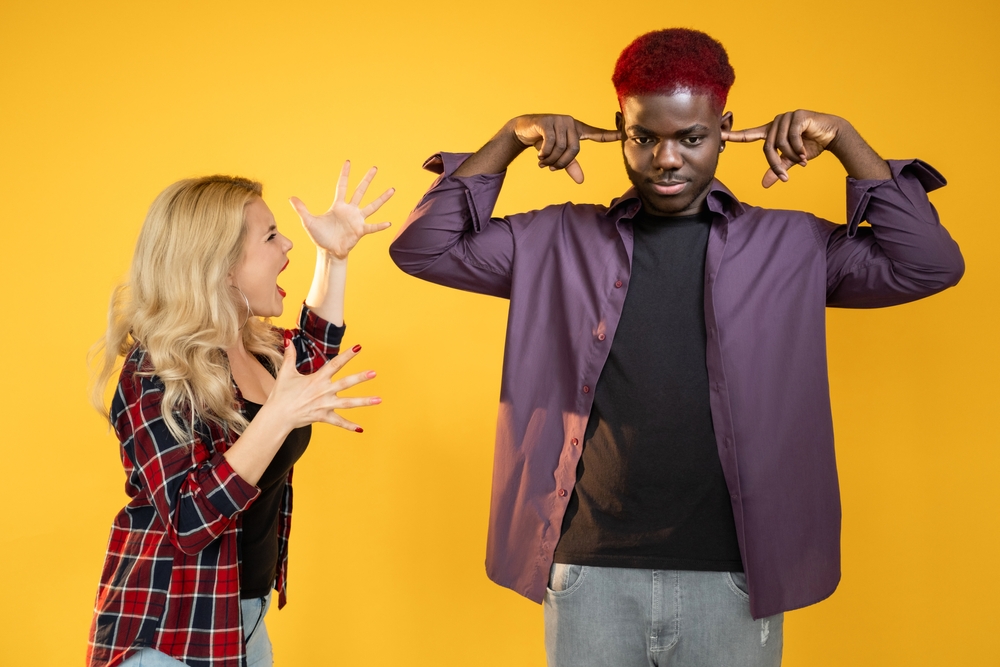 "YEAH, MY BUDDY IS IN A BAND TOO. HE'S GOT A BIG DRUM KIT MAN, I LIKE TO TELL PEOPLE, 'I'M THE ROADIE I GET IN FOR FREE' AND JUST CARRY IN HIS DRUM THRONE…." and so-on and so-forth.
"Only counterclockwise pits are real."
This is also interchangeable with "clockwise pits." "(X) pits were the only ones you'd ever see at Exploited shows in the 80s, so therefore they are the real ones." With this logic, you might be able to convince one or two moshers to dance against the currents.
"I have court tomorrow and don't want to show up with any more missing teeth."
This is a classic one. You can even get creative as to why you have court. Might I suggest telling them you got drunk at a Texas Roadhouse and started fighting every redneck in sight like a Royal Rumble?
"It would be fucked up of me to spread my ear mites."
Every self respecting punk knows that certain pests are a pain in the ass to get rid of. If you knew someone was risking their cred by not moshing because they didn't want to risk spreading their ear mites to the rest of the showgoers, you too, would show much respect.
"I saw that movie "The Pit," no way I'm going in there!"
"Oh man! Fuck that. 'The Pit' was terrifying! That movie traumatized me as a child! No way am I going into ANY sort of "pit!" (Spoiler alert: they never saw that movie, and neither did you.)
"Mmmy ockjaw ish reary actin up tday, I carn't."
You stepped on a rusty nail helping to put together your friend's new DIY venue. Tetanus shots are for posers, so now your jaw is locked up. Just don't break kayfabe when yelling into the frontman's mic during singalong parts.
"My leprosy would most likely cause my entire face to end up smeared on the floor."
I think every single punk, metalhead and venue owner would appreciate it if you didn't let your rotting, leprosy-ridden mug just slosh around in the pit area. This one may require a facemask, or burlap sack of some sort to cover your face the entire show.
"I think I'll just rob the merch table at gunpoint instead."
DISCLAIMER: PLEASE DO NOT ROB ANYBODY, ESPECIALLY THE MERCH TABLE. BUT IF YOU SAY YOU WILL, THAT MEANS YOU'LL MORE THAN LIKELY BE THROWN OUT OF THE SHOW AND IN TURN, STAY OUT OF THE PIT.
"What if something ACTUALLY happens to my knee and my worker's comp case becomes legit?"
You've been cheating the system for a year and a half. Why would anyone in their right mind risk actually getting hurt just to jump around to loud music with a bunch of rabid chimpanzees? Not you, of course!
"My house arrest ankle bracelet tracks my steps and I don't want the law to think I've run out of the county."
This is another classic. You have 19 DWI's and you were somehow able to dodge prison and make it to the show. That's pretty goddamn punk.