Every year, thousands of people visit the "happiest place on earth" to experience the magic of Disney. There's almost too much to do and see when you're down there, so we've rounded up the coolest little known facts about the sprawling theme parks:
Experiencing the Magic with the Family
Watching your children meet their favorite heroes and characters makes the trip all worth it, however there are lots of visiting couples who are childless or have kids too young to know what the hell is going on. Fortunately, Disney's "Rent a Kid" program will let you pick a long abandoned child from their lost and found so you can get the full experience. Spoil them while you have the time, Disney doesn't feed or clothe them.
The Haunted Mansion
This classic fright fest is not only one of the most popular rides in the entire park, it's also a huge wedding destination! The ride averages over 20 goth weddings per day, unsanctioned by the park of course. If you see a couple dressed like Robert Smith and Siouxsie Sioux dancing with the ghosts in the ballroom scene, be sure to congratulate them before security comes!
Rock n' Roller Coaster Starring Aerosmith
This lightning fast, neon tinged indoor roller coaster is pretty cool, but you need to take into account that by enjoying this ride you'll have to admit that you like Aerosmith by proxy. If you're willing to admit you like shitty boomer rock then by all means, ride it ten times.
Behind the Scenes of the Animation Process
Guests staying at the Art of Animation Resort have the opportunity to relax and play amongst their favorite animated films! Keep an eye out for some of the cool fixtures and features, including the incinerator the animators used to throw the animals in after they finished their reference sketches for "Bambi."
Toy Story Land
One of the hottest new additions to Hollywood Studios let you immerse yourself in the magic of everyone's favorite sentient toys. It's so immersive in fact, that if you manage to hang out after hours the attractions will come to life and try to turn you into one of them. It's a bit risky, but being hunted by a 12-foot-tall cowboy Tom Hanks is pretty exhilarating.
Protecting the Animals
The Animal Kingdom is home to 300 different species of animal, some of which are endangered or bordering on extinct. In order to protect these majestic creatures, each animal is given a gun in accordance with Florida's stand your ground laws. No one has actually seen any of the animals use one, but the thought of a rhino with an AR-15 is enough to keep poachers away.
Drinking Around the World at Epcot's World Showcase
In the past few years it's become a rite of passage to "drink around the world" at the World Showcase. If you can drink one alcoholic beverage from all of the 11 featured countries and still be standing by the end, you'll be contacted by the UN to become an official ambassador for the United States! Seriously, that's all it takes these days.
Walt Disney: the Man, the Myth, the Immortal
We've all heard that old rumor about Walt Disney's body being frozen, but did you know that he is very much alive and wields control of ⅓ of the entertainment industry? Once a month, a park employee is sacrificed to their omnipotent patriarch, which fuels him in his quest to conquer every last IP on the planet. Glory be unto Walt!
Avatar: Flight of Passage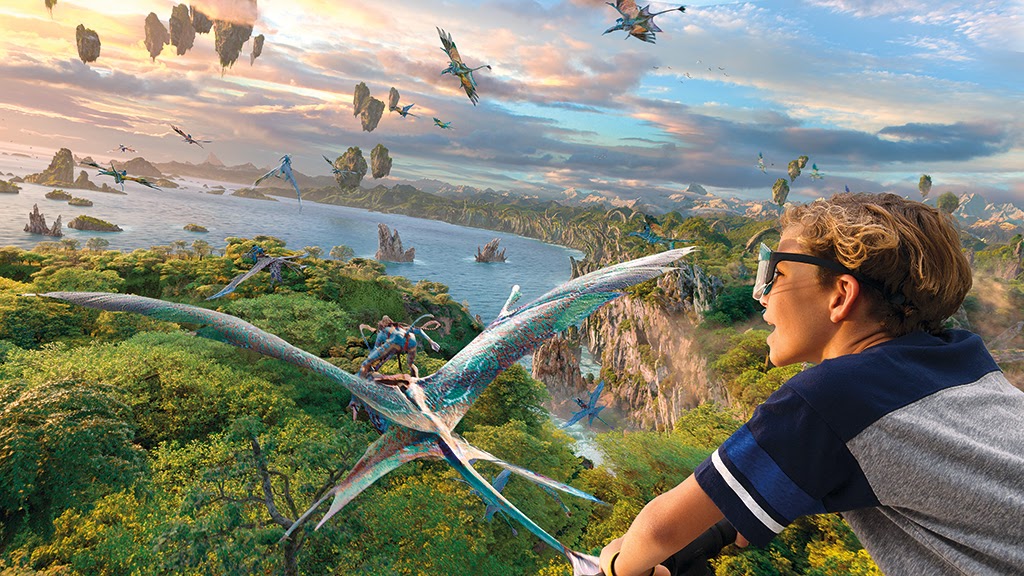 Animal Kingdom's popular 3-D thrill ride goes to great lengths to make you feel like you're soaring through Pandora on the back of a banshee. To really deliver that other-worldly experience, Disney also includes a clause during the ride legally binding riders to watch all the upcoming sequels and leave positive reviews on RottenTomatoes. Better get your tickets now!
Tower of Terror

The Hollywood Tower Hotel is arguably as iconic as Cinderella's Castle or the Epcot ball. But get this: Imagineers nearly went in an entirely different direction, as the original plans were to base the ride off of the Twilight Zone episode "The Dummy."Those plans fell through after designers were unable to procure enough demonically possessed puppets to warrant an entire ride.