ANAHEIM, Calif. — Punk photographer Marshall "Grundle" Grunwald, 37, will no longer be pursuing his passion of documenting the music scene he loves, according to a post on his Facebook page. The open letter to the community reads as follows:
"Everyone wants me to take their photo, but then they just flip me off and curse me out! Sometimes they even simulate the act of cunnilingus with their fingers and tongue towards me, but then they go and like all my pictures on Instagram. What kind of cruel trick is that? No one cares about me. They are all nice to me one minute and then treat me like garbage the next. Well, no more!"
Grunwald has been a staple of the Anaheim punk scene since the early 2000s, photographing hundreds of bands and thousands of show goers. At this time it is unclear how long he has been taking middle fingers directed at his camera personally.
The Hard Times tracked down one of Grunwald's close friends, who unknowingly delivered the finger that finally broke the camera man's back.
"I love Grundle like a brother. He always took the best photos. He has been around forever and I always use his photos as a profile pic on whatever social media platform is most popular," said Clark Greene, bassist for area band, Live and Let Lie. "But now that I think about it,  he always seemed hella upset at the end of night. Like, holding back tears and shit? I dunno, I just thought he had issues."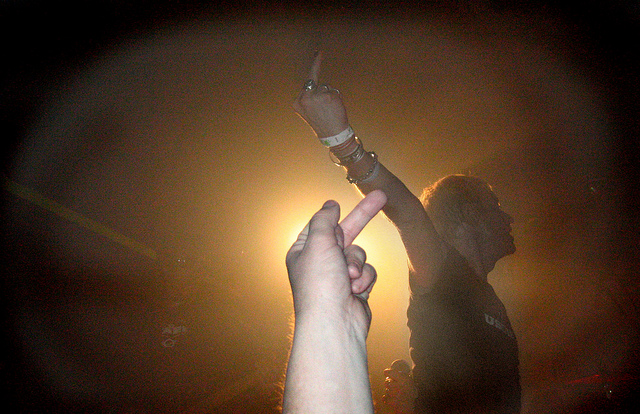 Grunwald kept a strong web presence with over 2,500 followers on Twitter. As news of his hasty retirement spread, artists from all over the greater Anaheim area took to the social media platform to tell Grunwald how much they appreciate his work.
"Hey, no hard feelings Grundle. I love you, man #likethemovie," tweeted Jon Borth, lead singer of Iron Gullet. "Maybe I shouldn't have spit at you so many times, but the photos just looked so damn cool."
Grunwald has been laying low as of late at his full-time job installing wall to wall carpeting, but he hasn't ruled out a return to photography.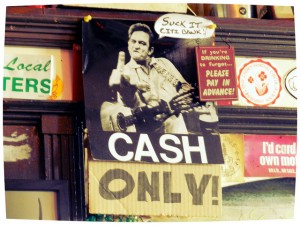 "I guess my soul just hurts man, I suppose if these people just learned some manners then things would be easier. At the end of the day I am human, how about a thumbs up or an A-OK symbol? I can't handle the negativity any longer," said Grunwald.