We've all been there: you're at a music festival, when all of a sudden, there's a young woman on her boyfriend's shoulders blocking your view of the main stage.
Most people believe this classic expression of normie courtship is a simple, time-honored festival tradition, but what they don't know is that long after the touring bands head off to the next festival and ground crews break down the stage, these couples remain in that position. Yes, you read that right — thousands of couples choose to live out their lives in this secretive double-decker subculture.
In this very special investigative Hard Times photo story, we documented one of those couples who choose to live life on the margins, adamantly sticking to their precarious position throughout their everyday lives, no matter the physical or social costs.
This is the life of a couple living on the edge.
"Selfie! Watching Future Islands RN. JK my bf is shitting! #DoubleDecker"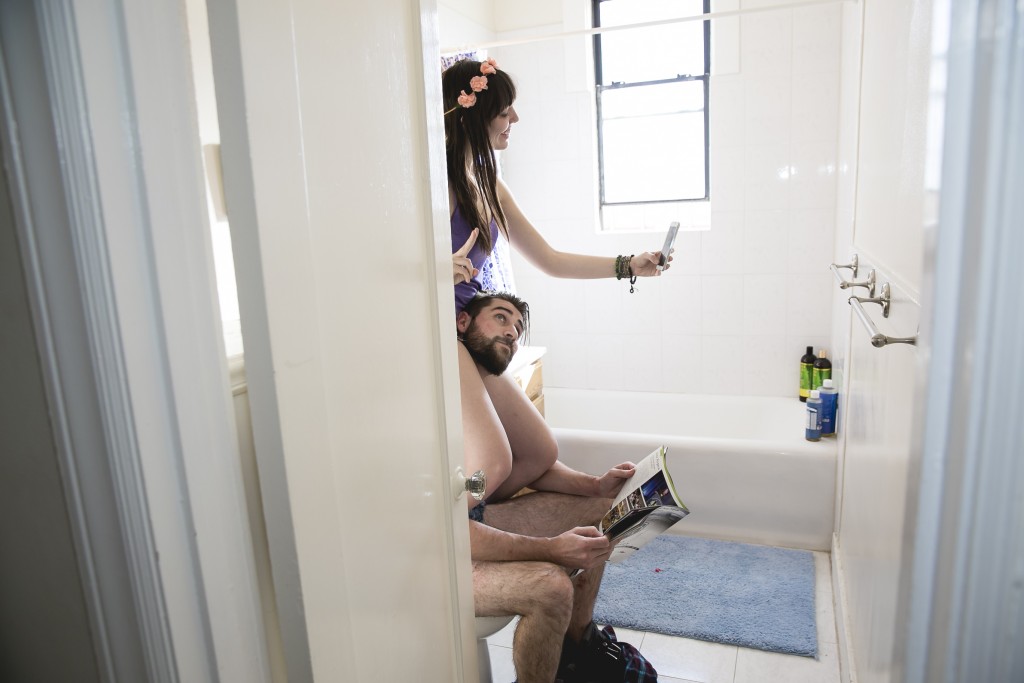 Double-decker men always help out in the kitchen! The delightful couple made a delicious ragout.
"Scrub behind my ears, hon!" Frisky! Getting ready for the day just got way more interesting!
Gotta get those pre-sale ticket discounts.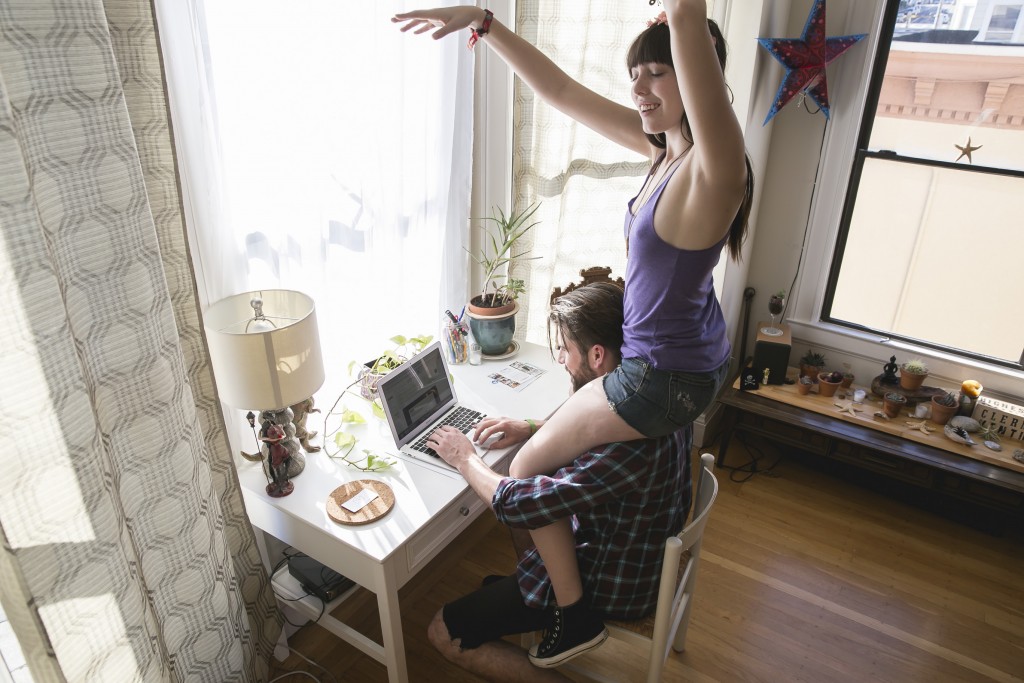 He's a type-A go-getter; she dances to the music of life. Together they are a danger to everyone around them!
They might not share bank accounts, but they definitely share vertical space. Who is he kidding? He just ate lunch at a festival, he doesn't have any money!
"Should I make that a…double? Just kidding, I'm sorry for making light of your situation."
The happy couple still does everything they used to do: go to farmer's markets, buy oranges, make other people uncomfortable with their love.
A quick pick-up game. Somehow, they are actually better as a tandem! Look out, Lebron!
They still enjoy doing playfully age-inappropriate activities together. "You must be this tall to ride this slide." Which means you're way too fucking tall for it!
They still enjoy sitting on blankets and lawns even when The National isn't playing!
If you're wondering how she uses the bathroom, stop! It's disgusting.
I know you have burning questions about how double-deckers live, one of which undoubtedly is, "How do they play mini-golf?" Well, wonder no more. This is how!
Even with their unique lifestyle, this double-decker couple still relaxes in bed just like the rest of us.
Photography: Kristina Bakrevski Photography @KristinaBaky
Festival Girlfriend #1: Lizzie Gunst @Lizzieguns
Festival Boyfriend #1: Chris Ryan Mannix @ShowBrokeRyan
Words: The Hard Times Staff and Mark Turner @Marg_Turder
Creative Director: Matt Saincome @MattSaincome
Made Possible By: Noise Pop