SAN DIEGO – The recent surge in popularity of enamel pins has left many enthusiasts running out of places to store their collections. One local pinhead has overloaded his favorite denim vest so heavily that he now suffers from severe knee and joint pain, but also enjoys a noticeable spike in coolness.
Eric Barbier, a 29-year old screen printer, bought his first enamel pin last year after he was tagged in an Instagram post.
"It was a pin of Charles Manson and I needed to have it. Once I put it on my vest people kept saying how cool it was, so I started adding more to my collection," Barbier said, struggling to stand upright. "Now this vest weighs about 80 pounds. It is like wearing a chainmail suit. It is definitely stab proof, though — maybe even bullet proof, depending on the quality of some of these pins."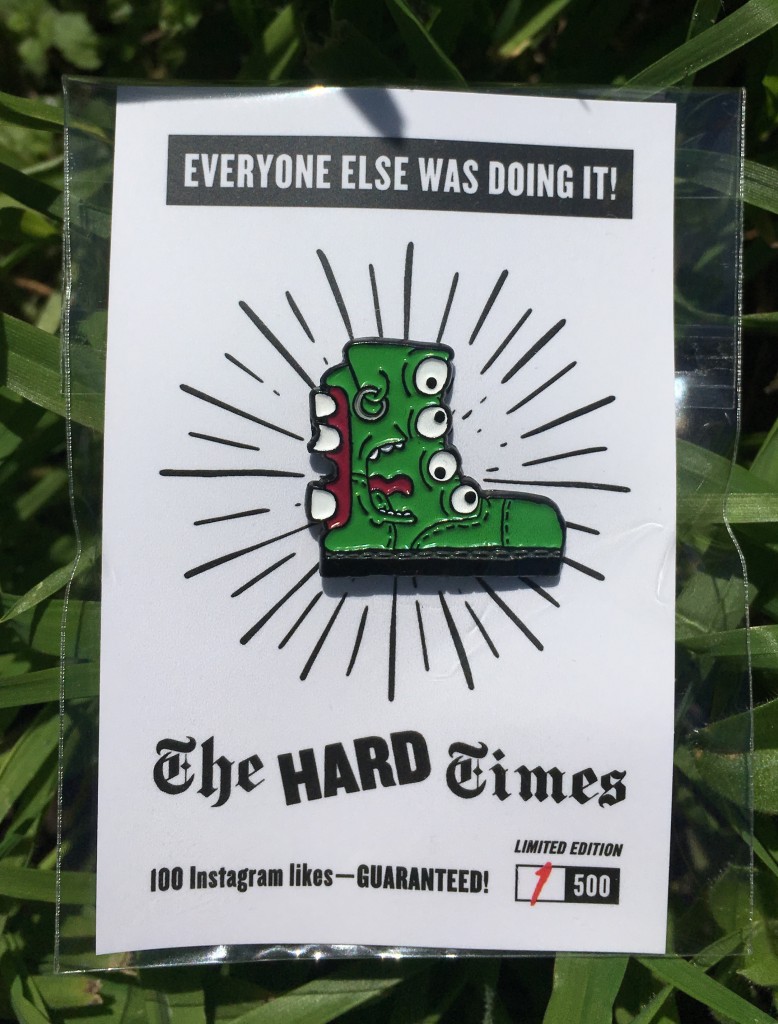 With his denim vest increasing in weight with every pin purchase, Barbier has experienced some unintended side effects. Friends and family, who spoke out in fear for their loved one's life, believe the weight from the pin collection is rapidly destroying his body.
"He has to sit down halfway through the first band nowadays," said Barbier's long-term girlfriend Sylvia Crandall. "And he's always making us take the elevator to get anywhere at this point. His feet and knees are always swollen. I feel really bad, but the vest looks so fucking badass. He's so cool. So I mean what do you do in this situation?"
Dr. Kendra Strauss, an orthopedist specializing in merchandise-related ailments, has seen a significant increase in enamel pin-related injuries over the last six months.
"I used to only see street punks, with their heavily studded jackets, limping through my doors wondering why their bones ached so much. Now I see a variety of people that cram their jackets with pins that reference all sorts of pop culture touchstones," said Strauss. "A lot of it I don't understand, but the other day I did see this one pin of a green boot that looked pretty dope. The guy who had it was really cool. His knees were worse than Terry Funk's though."
Barbier insists that he will not stop collecting pins and believes the pain he experiences in his lower body is manageable and "probably worth it."
"Listen, if my vests runs out of space I sew some sleeves on it — easy. As for my legs and back: as long as I wear my knee and ankles braces then come home and take an ice bath I will be just fine," Barbier said.
Photo by Eric D @methsyndicate.