AUSTIN, Texas – SXSW is a special time of the year. The music scene's hottest brands all jump in the van and make the trek to Austin, hoping for that one big break or to get signed. But after hearing so much buzz around different brands, it can be hard for fans to decide which of the overlapping events to attend. Well, don't worry! The Hard Times is here to help make sure you get properly exposed to the subtle brand identity efforts of all the hottest corporate entities at SXSW.
Here are the top five must-see brands at the festival:
#5: R0CK3R

The hottest new app for aspiring musicians. Find people in your area to start a band with! Head over to their booth and try out a virtual reality headset to see how it looks.
Some in-app slang to look for:
PGPA: Pro Gear/Pro Attitude
HAPA: Have a PA to use
CPAIIDGAFIJWTBIAB: Can play any instrument I don't give a fuck I just want to be in a band
RP: Rich parents
SSDPWWO: Singer/songwriter; doesn't play well with others
DPSMT: Dark Past; Social Media Timebomb
WAGC: Works at Guitar Center
#4: iFlute
For when you need a smart flute in the palm of your hand. Simply blow into the speaker and use the digital finger chart to be a professional flautist on the go. Keep your eye out for multiple virtual reality stations around the fest to try out iFlute for free.
#3: GrubPlace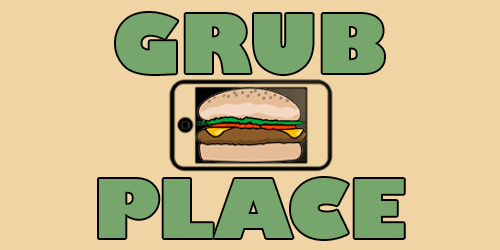 Too busy to cook? Too busy to pick-up food? Too busy to eat? GrubPlace sends a picture of food to your phone to replace meals. For the same cost as the meal itself, you get all of the convenience of eating with none of the wasted time. Don't believe us? Try on their virtual reality bodysuit and see for yourself!
#2: Esurance
Provides insurance through the internet. No need to meet with a broker when you get your insurance through Esurance! Their marketing department is still unsure what SXSW is, but they are excited to be at the festival. Check out their virtual reality chamber to select a virtual policy and you can get a free t-shirt or bumper sticker!
#1: Blast Beets
Grindcore owned-and-operated beet juice company that keeps its labor force cruelty free by blowing the beets out of the ground with dynamite instead of paying farm workers. Brutally high doses of magnesium, potassium, iron, and vitamin C. Stop by their virtual reality holding cell to check out the next generation of beet juice.