CLAIM:
William "Willy" McGuinness, frontman for Celtic Punk band The Warm Pints, is "psyched" to be performing at a local bar in the town of Benton, Illinois.
RATING: FALSE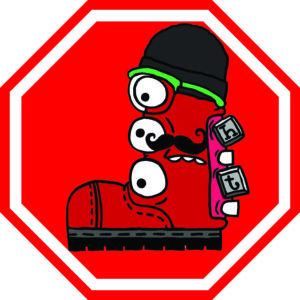 ORIGIN:
The claim originated from comments McGuinness made to a crowd of 18 gathered at Jack's Riot Shack, during a short pause after their penultimate song of the night, "She Wrecked Me Like a Clipper Ship." The transcript is taken from the Facebook livestream:
"I think I speak for the rest of the band when I say, blimey, we are just psyched to be here in Benton. We hail from Chicago, as you know, and there's just something so real about getting in the van and coming down to such a sick town like you got here. Just a bunch of real folks holding down a punk scene. Man, it's just, man. We're psyched. Yeah. Okay."
In addition to the questionable statement that the band "hails from Chicago" (McGuinness lives in his mother's garage in Lake Forest, a wealthy suburb), the insistence that he was "psyched" to be in Benton is disproven by a preponderance of evidence.
The Cambridge English Dictionary defines "psyched" as an adjective in American slang, meaning "excited" as used in the following sentence: "The Olympic sprinter was psyched to receive his gold medal." McGuinness appears to have been nothing of the sort.

The Instagram Story
McGuinness appeared far from "excited" in an Instagram story posted to his personal account mere hours before their set time. The post depicts The Warm Pints tour van with a flat rear tire above the following caption: "guess we're gonna be stuck in this piece of shit no-scene-having bumfuck town overnight, ugh kill me"

Whistleblower
The band's former tour manager Brandon Nunez confirmed to our fact checkers that McGuinness spoke negatively of the show many weeks ahead of time.
"I booked their whole tour of Illinois, Michigan, and Indiana before they fired me. Willy was pissed I couldn't get the band into any 'real cities' like Minneapolis, meanwhile I'm working with two casette singles and a Facebook page with 32 likes. Minneapolis? They can barely get a gig in their own city. I remember Willy specifically pointing to Benton and asking 'where the actual fuck is Benton?' and saying something about how he might as well play for a pasture full of cows. Honestly, I'm not even sure they could book that."
Due to social media evidence and strong eyewitness testimony, we rate this claim "false."