CLAIM:
This photo depicts presidential hopeful Bernie Sanders being arrested in 1978 for crowd killing, the act of violently dancing around the perimeter of a mosh pit with the intent of hitting crowd members.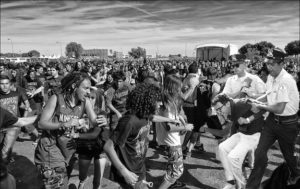 RATING: FALSE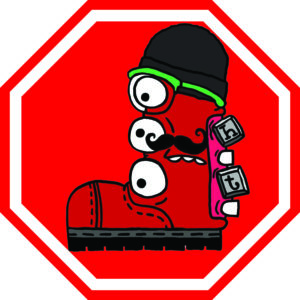 ORIGIN:
This photo depicts a new spin on a smear tactic attempted last election cycle. A viral hoax made the claim that Bernie Sanders was arrested for throwing eggs at black civil rights protesters in the 60s when in fact he was arrested for protesting on behalf of civil rights.
SANDERS IS NOWHERE NEAR THE EDGE OF THE PIT
If this photo and the crowd killing rumors are to be believed, it would mean that the cops grabbed Sanders at the edge of the pit and then decided to bring their suspect through the mosh pit. This makes absolutely no sense. Police officers are trained not to drag suspects through mosh pits if they can avoid it.
THE TELLTALE HAIR
Upon close inspection this "photographic evidence" begins to fall apart. Near Sanders we see a white man with dreadlocks. While this is considered tasteless by today's standards in 1978 it was virtually unheard of.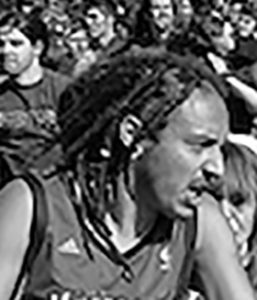 THE METALLICA SHIRT
One of the men in the photo is wearing what appears to be a Metallica t-shirt. Metallica did not form until 1981.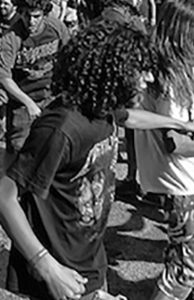 SEEMS FAMILIAR
Bernie Sanders and the arresting officers in this photo look identical to the Bernie Sanders and arresting officers in the original arrest rumor photo from 1963. This would mean that the exact same officers were called to the scene (unlikely) and that none of the three men had visibly aged in 15 years.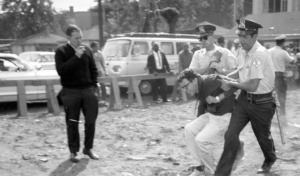 THE ENTIRE IMAGE IS CLEARLY PHOTO-SHOPPED
You can totally see a white outline around the cops and their heads are too big. Someone clearly just took that photo of Sanders being arrested in the 60s and photo-shopped him into this picture of a modern mosh pit.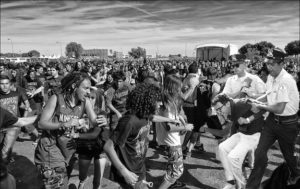 WE STARTED THIS RUMOR
It was us. We did it. We made this up.
WE DID NOT DO A PARTICULARLY GOOD JOB PHOTO-SHOPPING THIS IMAGE
The perspective is all wrong, the cops and Sanders are too big compared to everyone else in the photo, even the blending is way off and that's like the easiest part. This sucks.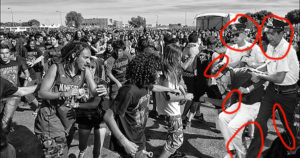 HONESTLY WE WERE HOPING FOR BETTER
Are any of you good with photo-shop? We need a new photo-shop person, this is unacceptable.