EDM is more popular than ever. Electronic music has had a tremendous influence on contemporary pop and EDM festivals are among the most attended in the world. My wife Linda is a particularly enthusiastic EDM fan, and I spoke with several of the genre's top artists and asked them to please stop having sex with her.
protoTYPE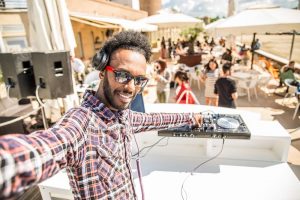 Known for a raucous live show, protoTYPE was a headliner at last year's Electric Zoo. My wife Linda originally told me she was going with her friend Molly, but it turned out that was code for taking ecstasy and breaking our wedding vows in a tour bus bathroom. When I called protoTYPE and asked him to stop having sex with my wife he grunted and said, "Give me like five more minutes."
Cal Ifornia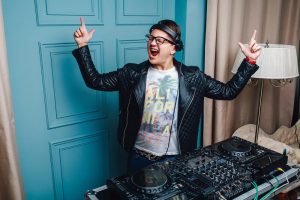 Together with Flo Rida and Ken Tucky, Cal Ifornia is part of the insanely popular Geography Bros. They've been selling out clubs across the nation and plowing my wife in all of them. They're actually pretty cool guys, though; they wrote a song about me called "(Stay Cool) Eskimo Brother."
Yacht Money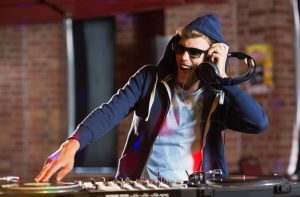 Yacht Money has played almost every party school in the country, converting thousands of new fans with thick basslines and autotuned vocals about frats, getting head in a Lamborghini, and Las Vegas pool parties. He has custody of my kids every other weekend.
Steve Hershkowitz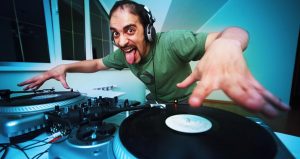 I was really depressed when my wife fucked this guy. He's not even famous. He DJs at a local Applebee's that does a nightclub-themed promotion called VIP Wednesdays. Now the backseat of our Camry smells like bad nachos.
Related: Fun Date Night Ideas You'll Never Experience Because You Date Band Dudes
Herr Dansa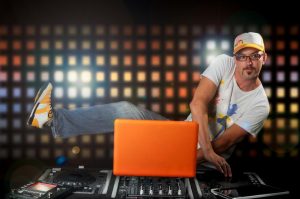 From the hip clubs of Sweden's house scene, Herr Dansa made an international name for himself with hits like "Dance Eternity" and "Dance Eternity (Re-mix)." Although he can sell out any arena in the country, Herr Dansa often plays shows in my small town so that he can spend the night with Linda and open her up like a picnic basket. When I asked him to stop having sex with her he pretended not to speak English and honked an air horn in my face a bunch of times.
DJ Gramophone
[Editor's Note: Hard Style would like to offer our condolences to DJ Gramophone's family for their untimely loss. He will always be remembered for his service in World War II, for his dope beats, and for totally raw-dogging the author's wife.]
Amber Thomas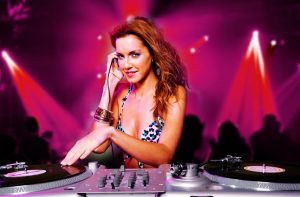 The first time Amber had sex with my wife, I was like, "OK, this is kind of hot." I mean, what guy wouldn't be excited by his wife bringing another woman into the bedroom? When my wife told me she wanted a threeway, I almost lost my mind! But I was definitely pretty bummed when Amber's boyfriend showed up.
Article by Ted Pillow @TedPillow