As the saying goes, opinions are like Black Flag tattoos: we've all got them and a few of them we regret. Of my 27 Black Flag tattoos, there are six that, for various reasons, I totally regret.
1. WRIST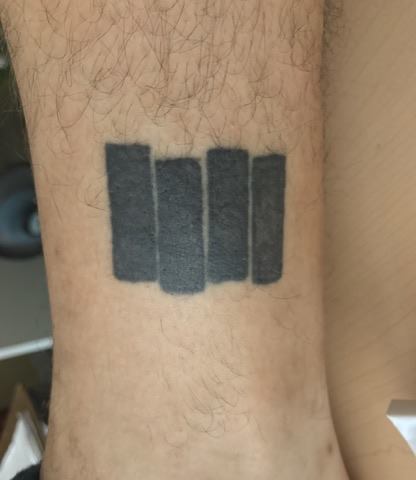 My buddy Joe gave me this one using a machine he made out of an electric toothbrush, some guitar string, and 14 broken Bic pens. He did it behind Gilman in Berkeley during a Black Fag show. It only took 10 minutes, but that's like 12 Black Flag covers right there. I truly thought the ink would've fallen out by now. I regret this one because Joe still owes me $30 for letting him tattoo me.
   2. PIN-UP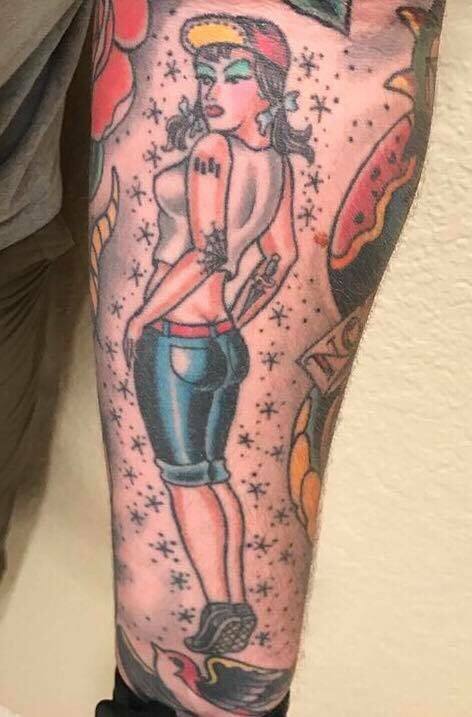 This is a portrait of my ex and also the reason she gave for breaking up with me. We had been fighting for a few weeks and I thought getting this tattoo of her would help calm the waters after she caught me sleeping with her best friend. Man, was I wrong. The worst part is her now husband has the exact same tattoo. They have two kids.
3. FIX ME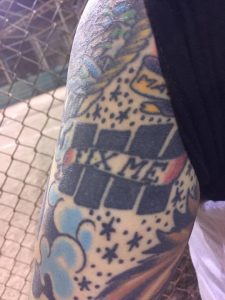 This one I got during my own nervous breakdown. Looking back, listening to a warped copy of the Nervous Breakdown EP on repeat and taking a bunch of acid might've been a large contributor to that. Either way, I got it from a tattoo artist with horns and purple skin who spoke with a demon tongue. The tattoo didn't really work at fixing me as well as I thought it would. Never trust the horned beast.
4. CALF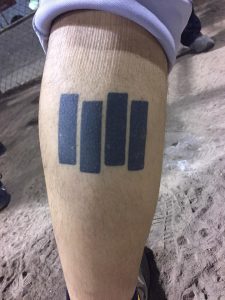 This one is cover up of three separate Black Flag tattoos that I thought were all too small. I don't mind this one as much but I wish I had GONE BIGGER. There's just so much more leg space available. Out of embarrassment I have to wear knee socks so my buddies don't make fun of me for the size. I should've had it wrap around to my shin: infinite Black Flag.
Related: Help! My Anti-Swastika Tattoo Is Just a Swastika Until I Can Afford Another Session
 5. PENIS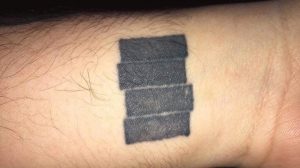 We all do things in our youth that we aren't proud of and affect us for the rest of our lives. Don't make the same mistake I did, think before you stick and poke an icon hardcore punk bands logo on your genitals. 
6. MY WAR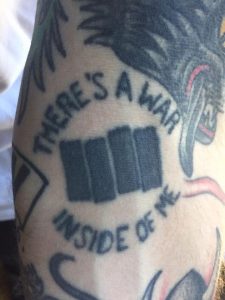 Never go to a tattoo artist who knows more Tegan and Sara songs than Black Flag songs. If you do, you'll end up with lyrics from, "You Wouldn't Like Me" instead of, "My War". I should've had him stop immediately after I noticed it wasn't right but that dude was straight up terrifying: he had so many tattoos I'm sure he regretted. I guess technically this one also counts as one of eight Tegan and Sara tattoos I regret too.