Rancid has one of the most unlikely success stories in rock history. Despite having more members with face and head tattoos than those who can consistently sing in key, they've sold millions of records across the globe. If you can write a catchy tune, that's all that matters right? Like many of the iconic bands that we rank on the site, they don't really have a truly awful album, but some are better than others and all of them are better than anything The Transplants ever put out.
9. Trouble Maker (2017)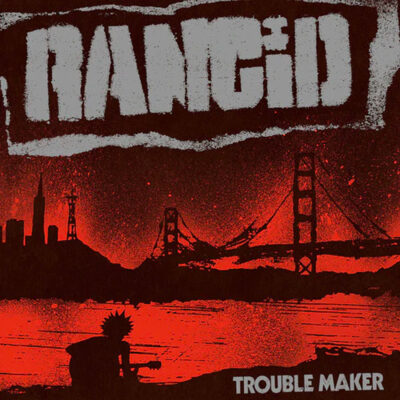 Tim Armstrong may be worth 13 million dollars, have two Grammys, and have decades of sobriety behind him, but none of that stopped him from looking like a drunk pirate around the time this late-period slab of sneering punk dropped. Lars also started dressing like a skinhead but went a bit too hard on the sweater vests and ended up looking more like a biker who found Christianity in jail. Their fashion choices aside, the hooks are catchy but there are few tunes that can go toe-to-toe with their best material.
Play it again: "Ghost of a Chance"
Skip it: "Bovver Rock and Roll"
8. …Honor is All We Know (2014)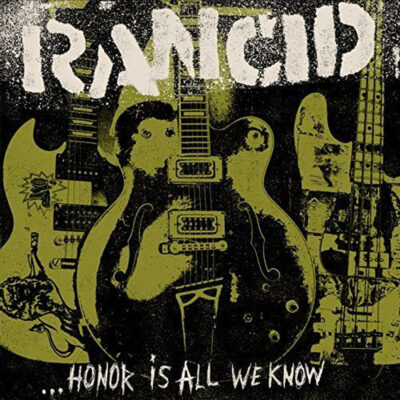 I once shook Tim Armstrong's hand. I was 20 years old and seeing Madness perform at Coachella. He had played the same weekend in the backing band for reggae legend Jimmy Cliff. At some point between a bunch of two-tone ska classics, Tim and his entourage cut in front of me. I blurted out "Yo, Tim. Nice set!" and extended my cherubic hand. He firmly grasped it, looked me dead in the eyes and softly said "It's good to see you." This experience was more memorable than most of the songs on this record, though it's definitely their second-best album with an ellipsis in the title!
Play it again: "Evil's My Friend"
Skip it: "Malfunction"
7. Rancid (1993)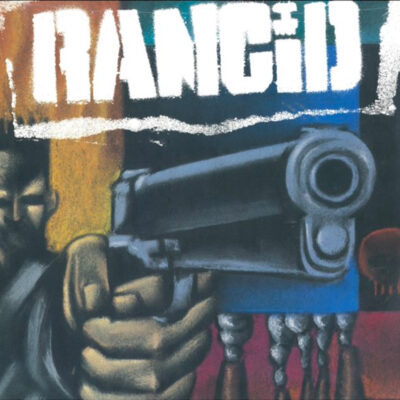 The debut albums from most punk bands feature incoherent songwriting and dumpster-quality production. Rancid on the other hand featured two members who'd already released a punk classic before they barely had hair on their chest in Operation Ivy's Energy. Released as a lean Lars-less power trio, the album features the sticky hooks that would become the band's trademark, but many of them are sung by bassist Matt Freeman, a man who sounds more like a lawn mower than a human being.
Play it again: "Hyena"
Skip it: "Unwritten Rules"
6. Let The Dominoes Fall (2009)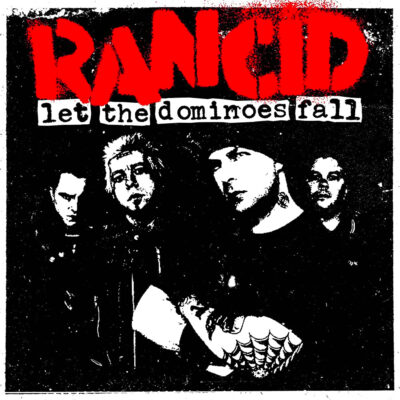 Though this is a record you may see at the bottom of a lot of fans' lists, it's fair to say it's become underrated with time. The hooky "East Bay Night" may be the strongest opener of their career, and the Jamaican-influenced songs rival their best from older albums. "I Ain't Worried" is a spooky ska moonstomper featuring a squealing organ, and "That's Just The Way It Is Now" is some of the best punky whiteboy reggae you'll hear this side of The Clash. There's a country song, a psychobilly song, and though not all of the experiments work, they're a lot of fun. It does lose points for the lyric "She's my honky tonk girl," though.
Play it again: "East Bay Night"
Skip it: "Skull City"
5. Let's Go (1994)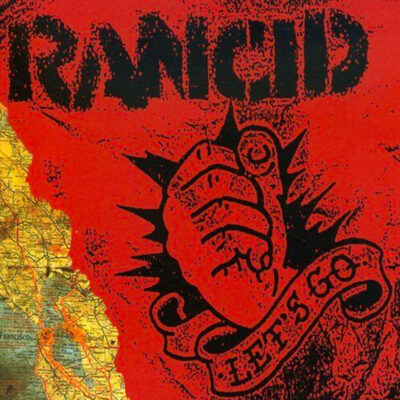 I'll say it. "Let's Go" is overrated. Sure "Radio" and "Salvation" are two of their best songs, but at 23 tracks and lacking some of the genre experiments that would add variety to later albums, this thing is a bit of a slog to get all of the way through. Despite the bloat, it's packed with memorable melodies and features the debut of guitarist/vocalist/face-tattoo-pioneer Lars Fredricksen. His tuneful rasp compliments Tim's quasi-British marble-mouthed ramblings beautifully, introducing the vocal one-two-punch we know today.
Play it again: "Radio"
Skip it: "Ghetto Box" (I usually check out a bit around this point.)
4. Rancid (2000)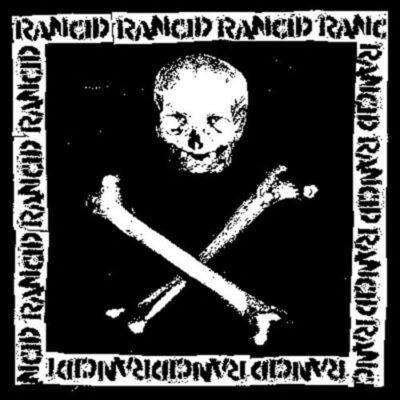 Apparently nobody was more angry about the '90s coming to a close than Rancid. They were seemingly so angry they couldn't even bother to come up with a title for this record. Of its 22 songs, only five of them break the two-minute barrier. Not only are the ska songs gone, but their trademark choruses are also largely replaced by incessant screaming. And you know what? It's kind of awesome. If there's an alternate universe where Tim and Matt started a hardcore band after Operation Ivy and exclusively played in German squats, it would sound like this.
Play it again: Poison
Skip it: "Rigged On a Fix" (You gotta respect the guys for continually letting Matt sing despite his inability to do so. "Black Derby Jacket" is good at least.)
3. Life Won't Wait (1998)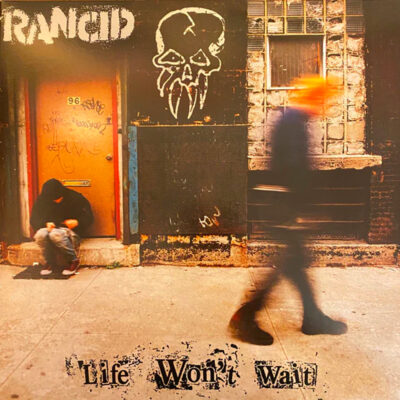 Much like their idols The Clash did with "Sandinista," the Rancid lads went global on their fourth album. However, unlike "Sandinista," "Life Won't Wait" is enjoyable to listen to all the way through. Fans who are more put off by Rancid's Caribbean leanings are probably going to hate this thing, but if you love some ska and reggae with your punk you can't do much better than cameos from Buju Banton, The Specials, The Slackers, The Bosstones, and more. Despite its hour-long runtime, it never stops being interesting. It may not have a hit single but it does have songs with harmonica, steel drums, and glockenspiel.
Play it again: "Life Won't Wait"
Skip it: "Who Would've Thought" (Rancid goes gospel? Maybe not.)
2. Indestructible (2003)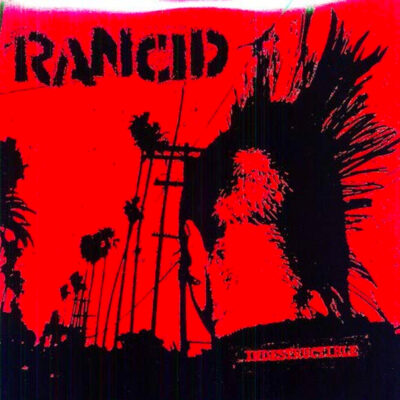 Hell hath no fury like a recently divorced Tim Armstrong. Turns out the guy can write the shit out of a song when he's heartbroken. He also got weirdly jacked. Considered by some punker-than-thou fans to be their sellout album (they got major label distribution for it), this album catapulted the gang back into the spotlight on the back of uber-poppy single "Fall Back Down" and its music video featuring Kelly Osbourne and the Good Charlotte twin that married Cameron Fuckin' Diaz. The LP features their strangest song, "Arrested in Shanghai." Is it hip-hop? Post-punk? New wave? Who knows!? The record also features a charming cameo from Skinhead Rob, a man who's probably really sick of explaining his nickname by this point.
Play it again: "Fall Back Down"
Skip it: "Ghost Band" (Okay, maybe I don't like the rockabilly ones.)
1. …And Out Come the Wolves (1996)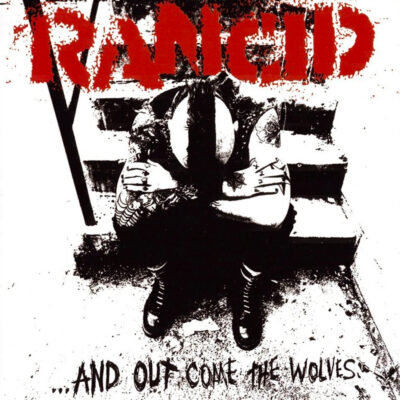 Seriously, what else was going to be number one? You might be pissed off that "Let's Go" is so low, and while I can be a bit of a contrarian, I also have functioning ears. This album is an indisputable classic. If the album just abruptly ended after the bass solo in "Maxwell Murder" it would still probably crack the top five. If I could make one pedantic complaint, it's that it maybe loses a little bit of steam after "Old Friend" but that's more a testament to how absolutely incredible every song is up to that point. I just listened to it three times in a row and booked a spiderweb scalp tattoo. The power of those Tim Armstrong choruses, man.
Play it again: "Journey to the End of the East Bay
Skip it: Don't skip any songs, that would be stupid