If you've ever met a guy in a beanie who knows what all bands sound like, you've met a R.E.M. fan. But while the Athens, GA band might have some of the most insufferable fans this side of a Zwan convention, it is undeniable that the group is one of the most influential, groundbreaking, and prolific bands of rock history. With that in mind and full awareness of the hate mail we'll get, we ranked all 15 R.E.M. albums, so enjoy.
15. Accelerate (2008)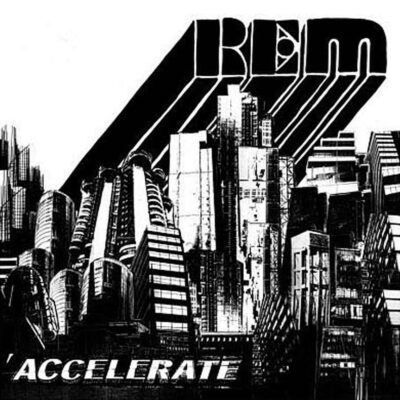 After the critical and commercial failure of "Around the Sun," R.E.M. was ready to go back to basics and just straight up rock it out. Unfortunately, that meant that the band was more concerned with attempting to capture the energy of their fiery early years than, y'know, writing good songs. At least the band sounds like they're having fun with the generic guitar workouts on "Accelerate," but they're the only ones.
Play It Again: "Houston" (It's a cool city, so we'll give it to this one)
Skip It: "I'm Gonna DJ" (Don't)
14. Around the Sun (2004)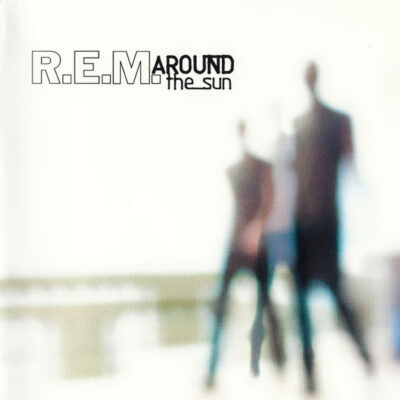 Ah, the album so bad that it inspired a worse one. "Around the Sun" is a surprisingly listenable album, but that's the most backhanded of compliments for a group that helped define the very concept of alternative rock. More than anything else, "Around the Sun" is a fussy and directionless album, clearly the sign of a band that had never really regained its footing after unexpectedly becoming the biggest thing in rock for a hot minute. Also, Q-Tip dropping a guest verse on "The Outsiders" meant that Michael Stipe had to be the one to do it live, which is just kind of embarrassing.
Play It Again: "Leaving New York" (When the leadoff track is the best one, it's not a good sign.)
Skip It: "Last Straw" (Nothing dates you like a self-righteous Iraq War protest song)
13. Collapse into Now (2011)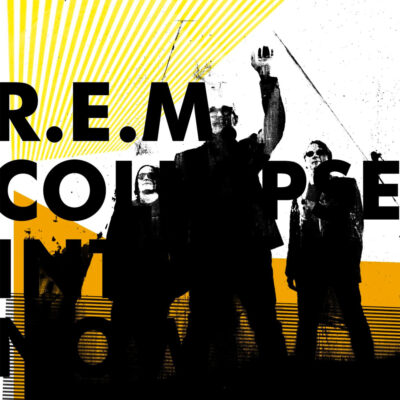 It's always a small miracle when a legendary, long-running band's last album is not their weakest effort, so "Collapse into Now" has that going for it. After the dad-rock amp blasts of "Accelerate," the album isn't exactly a return to form, but it is noticeably a synthesis of many familiar R.E.M. elements, which is welcome enough. A little mandolin here, some classic Mike Mills backing vocals, some weird little flourishes like a sousaphone; that's all they needed to retire with a little grace left in them.
Play It Again: "Überlin"
Skip It: "Alligator_Aviator_ Autopilot_Antimatter" (We're making up a rumor that this track title somehow got downloaded from KaZaa, get in on it)
12. Reveal (2001)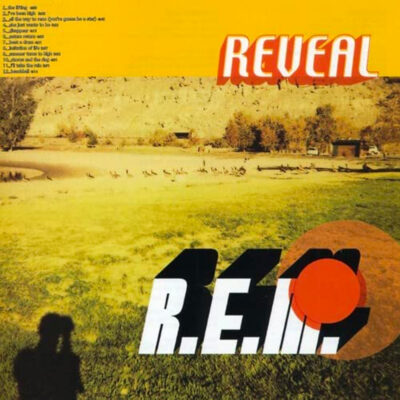 By 2001, it must have been clear to R.E.M. that they were in imminent danger of becoming elder statesmen of rock, which is to say, a band that no one listens to anymore. That probably explains the clear sign of strain on "Reveal," which isn't so much bad as it is just somewhat uninspired. The catchy, wailing chorus of "Imitation of Life" would have been a sign of great things ahead for an up-and-coming band, but for R.E.M., it was a hint that the band's power was waning.
Play It Again: "Beachball" (Not the first time R.E.M. did a Beach Boys pastiche, but maybe the weirdest one)
Skip It: "I've Been High"
11. Monster (1994)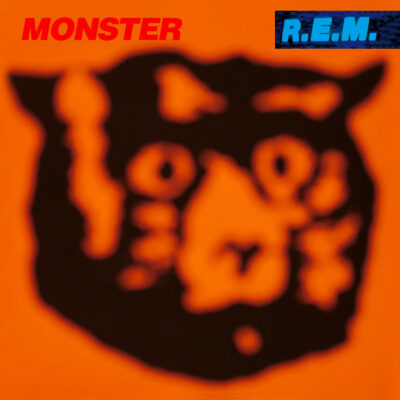 Critics described "Monster" as either their grunge album or their stab at punk rock, which just goes to show that music journalism is pretty bad in any decade. R.E.M.'s ninth album is a classic example of a band deciding to respond to massive success by doing the direct opposite of what got them there. In this case, that meant Peter Buck ditched the mandolin and went hog-wild on the tremolo and fuzz, to immediately diminishing returns. Despite that, the album was R.E.M.'s absolute commercial apex, hitting number one on the U.S. Billboard chart and eventually going quadruple Platinum, which is interesting for an album that most people remember as a failure. Anyway, as a collection of songs, "Monster" starts out strong with "What's the Frequency, Kenneth?" and just gets steadily less interesting from there, until you suddenly come to and find yourself donating your copy to Goodwill.
Play It Again: "What's the Frequency, Kenneth?" (What else would it be?)
Skip It: "Let Me In"
10. Fables of the Reconstruction (1985)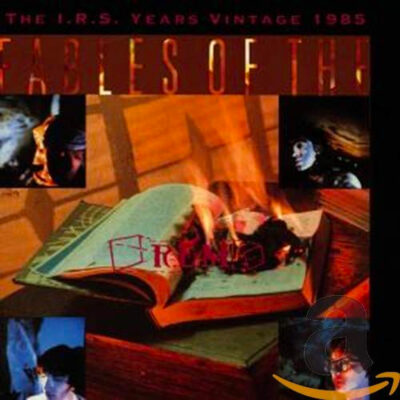 Okay, things get more difficult from here, because R.E.M. had a run of classic albums in the 1980s and 1990s that are arguably the most consistent and interesting in rock history. Of those, "Fables of the Reconstruction" is the weakest, likely because the band decided to pull up the stakes and record a loose concept album about the American South in London. It's an album for a band attempting to become something more than it is, but it's just not there yet.
Play It Again: "Green Grow The Rushes"
Skip It: "Cant Get There from Here" (R.E.M. had no business making a funk song)
9. New Adventures in Hi-Fi (1996)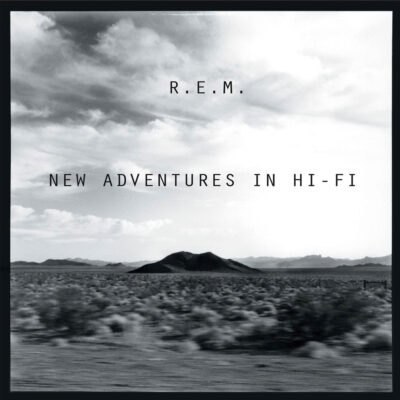 "New Adventures in Hi-Fi" is like surfacing for a huge breath of air after nearly drowning in the slog of distortion that was "Monster." Largely regarded as R.E.M.'s last great album, this is the work of a band full in command of their powers of songwriting and performance, but also a little too scattered to stand along the unassailable greats. That makes sense, considering the album is essentially stitched together from fragments recorded during the "Monster" tour and expanded on. It lacks the cohesion and vision of their best work, but when you've got tracks like the River Phoenix dirge "E-Bow the Letter" and the ineffably romantic "Electrolite," that can be excused. On the other hand, did you have to name a song fucking "Binky the Doormat?"
Play It Again: "How the West Was Won and Where It Got Us" (Peak bizarro Stipe lyricism, plus a weird whistle)
Skip It: "So Fast, So Numb"
8. Green (1988)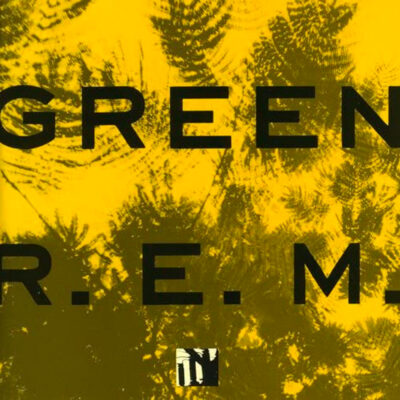 And so we've come to the "sellout" album, when R.E.M. made the jump from indie label I.R.S. to Warner Bros. On behalf of people in the future, we say "fuck you" to the college rock gatekeepers of the 1980s, because "Green" is a fascinating and uncompromising record for a band that just signed a huge deal with a major label, if still not quite as tight as it would soon be. This is the type of album when a band still feels quirky enough to end with a track titled "Untitled," but also has the emerging pop instincts for bangers like "Orange Crush" and "Pop Song 89." At this point, R.E.M. was now frequently mixing up the instrumentation from the classic guitar-bass-drums, which would pay far greater dividends soon.
Play It Again: "Untitled"
Skip It: "Stand" (Sorry, Adam Scott)
7. Up (1998)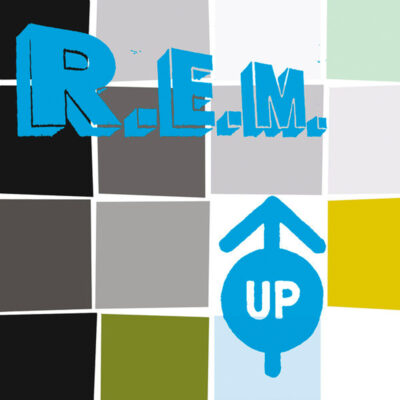 Considering it's the first album recorded after Bill Berry left the group after a series of strokes, "Up" is a shockingly strong album. If the remaining trio had dissolved, gone into hiatus, or put out some shitty retread album, no one would have blamed them. Instead, the new configuration of R.E.M. abruptly veered into a new, chillier sound dominated by keyboards and programmed drums, and astonishingly, it works. "Lotus" has some of Michael Stipe's snottiest vocals over the time period over eerie guitars and a trip-hop beat, while "Daysleeper" stands as perhaps the most innocently beautiful ballad of their entire catalog. The band would not be able to maintain this momentum for long, but "Up" almost made it seem like they could."
Play It Again: "Daydreamer"
Skip It: "Parakeet"
6. Document (1987)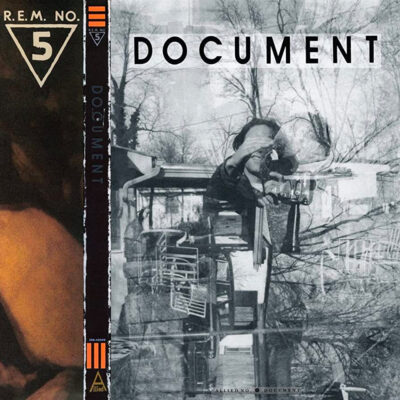 From the first moments of "Finest Worksong," it is clear that R.E.M. was up to something new. The booming, martial drums of Bill Berry, Peter Buck's jagged bricks of guitar lines, and Mike Mills' deliberate, stately baseline perfectly frames Michael Stipe's voice, which has fully abandoned the muttering tone he had been famous for, and is now strident and even angry. Part of this can be attributed to producer Scott Litt (who also worked with a few bands you might know of, like Nirvana and the Replacements) coming aboard and bringing a new, more professional polish to "Document." It's also where R.E.M.'s political leanings began to emerge, underlining the grim beauty of "Welcome to the Occupation" and the apocalyptic goof of "It's the End of the World as We Know It (And I Feel Fine)." This is the true beginning of R.E.M.'s Imperial phase, and it sounds like it.
Play It Again: "Welcome to the Occupation"
Skip It: "Fireplace"
5. Lifes Rich Pageant (1986)
"Lifes Rich Pageant" is everything R.E.M. wanted "Fables of the Reconstruction" to be, and wasn't. With this album, the band fully fused the weirdness of their early albums with the ferocity they had been embracing. Songs like the kickoff "Begin the Begin" have a driving force that had only occasionally emerged in earlier albums, while "Fall On Me" hints at their growing handle on pop hooks. If "Life's Rich Pageant" has a failing, it is that it does not have the kind of direct and clear smash hit that would buoy them to superstardom in just a few years. But it is also a massive leap forward for R.E.M. and a demonstration of a shocking new power in their music.
Play It Again: "Superman" (Sure, it's a cover. So what?)
Skip It: "Hyena"
4. Automatic for the People (1992)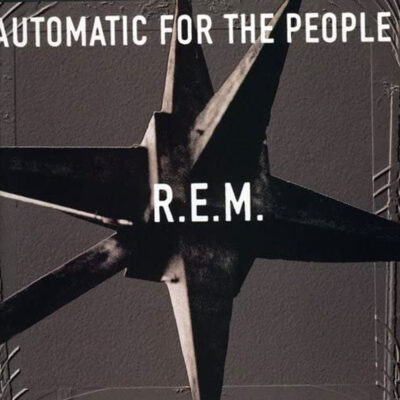 "Automatic for the People" is the most downbeat, elegiac album to ever become an era-defining hit, impacting the 1990s like few other albums not named "Nevermind" did. After years of developing a ferocious hard rock sound, R.E.M. made one of their trademark left-turns and produced a melancholy masterpiece.R.E.M. reportedly initially wanted to produce another fast-paced rock album, but songs like the sweetly gorgeous "Man on the Moon" were the closest they could get at the time. The album is dominated by ruminative flashes of memory like "Nightswimming" and the wistful instrumental "New Orleans Instrumental No. 1," while even louder tracks like "Monty Got A Raw Deal" are built on a foundation of sorrow. Listening to "Automatic for the People" is the perfect thing to bum yourself out, but in a fun way.
Play It Again: "Nightswimming"
Skip It: "The Sidewinder Sleeps Tonite"
3. Murmur (1983)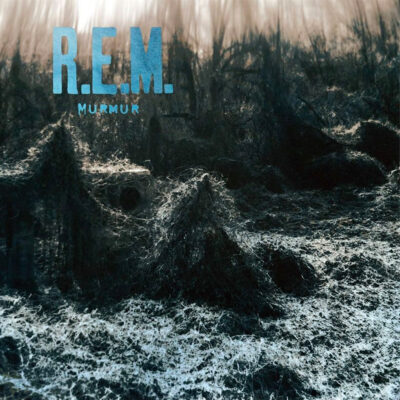 In an age of Soundcloud rappers, it seems pretty funny that Michael Stipe was considered to be a mumbling, indecipherable singer. Still, there is something enigmatic about "Murmur," the debut album that first established R.E.M. as one of the most fascinating bands of the 1980s. Equal parts confessional mysticism and jangly college rock, the album remains a highlight of the era, a singular collection of songs that seem to be faint echoes of 1960s pop being overshadowed by dark folk and strange turns of phrase like "Inside a moral kiosk." No band could do better to throw the gauntlet down with a first album.
Play It Again: "Catapult"
Skip It: "We Walk"
2. Out of Time (1991)
While there is no one definitive "R.E.M. sound," you might not think of the band as upbeat, exactly. However, that's how "Out of Time," the band's big breakthrough to the mainstream opens, with the strangely jocular "Radio Song," where Michael Stipe finds himself unexpectedly backed up by the deep baritone of KRS-One. R.E.M. was ahead of the curve on a lot of things, but they are rarely given credit for crossing over hip hop and alternative rock before anyone but Run-DMC had even thought it possible. Of course, "Out of Time" is dominated by "Losing My Religion," the archetypal, eternal R.E.M. song that will soundtrack the death of our sun millions of years from now. When a song is as fundamentally perfect and heart-wrenching as that, it is difficult for anything else to register. And yet, "Out of Time" contains country-inflected classics like "Near Wild Heaven" and the sublime instrumental "Endgame," showing a band expanding in every direction possible. It's no wonder this is what launched the band to global stardom.
Play It Again: "Country Feedback"
Skip It: "Shiny Happy People" It's not as bad as people say, but it is as annoying as you could guess.
1. Reckoning (1984)
Where "Murmur" luxuriated in an eerie, timeless atmosphere on each track, the follow-up album "Reckoning" is a blast of post-punk smashing up against a wall of jangly pop, a weird, wild collection of incredibly catchy songs that had no chance of ever becoming hits in their day. The album opens with "Harborcoat," the best song that Wire never wrote. If all you knew of R.E.M. was the stately murk of their debut, you would be shocked but the jittery, muscular propulsion of it, the way Stipe and Mills' voices wind around each other and the beat drives it all. Then it goes on to classics like the keening "So. Central Rain," which matches Stipe's plaintive lyrics against a surprisingly upbeat baseline, and the aching "Camera," a truly heartbreaking paean to a lost friend. "Reckoning" is R.E.M. at their most youthfully eclectic, and they would never record anything as wildly scattered yet potent again.
Play It Again: "Harborcoat"
Skip It: Nope