Motion City Soundtrack were the undersung torch-bearers of Midwestern Emo long before the genre was appropriated by wildly inaccurate TikTok videos. If you haven't visited their discography in a while, you're long overdue. Time to fire up your old LiveJournal account while we rank all six of their studio offerings! Before we get started though, our legal team has asked us to state the following:
Neither The Hard Times nor its subsidiaries, current or future, can be held legally responsible for injuries sustained from any attempt to do a handstand on your desk during the reading of this article.
6. Go (2012)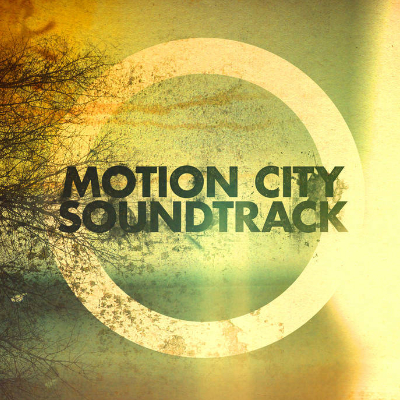 If Motion City Soundtrack albums were your extended family, then "Go" would be like your 4th or 5th cousin whose name you can never remember. Sure, they seem fine, but they're definitely not as cool as your uncle that let you drink beer in the eighth grade. Maybe you'll see them at a cookout every once in a while, but that's about it. The problem with "Go" is that it's just alright, which is absolutely terrible for a Motion City Soundtrack album. This record finds frontman and head songwriter, Justin Pierre, listless and shaky – qualities that usually bode well for an MCS release, but fall tragically flat here. It's almost as if he doesn't want to be talking to you at the family reunion either. Songs that seem like they have the potential to become classics just burn up like your less cool uncle's hot dogs. The result is a rather inedible plate that will have you wishing someone brought more of Pierre's excellent side dishes like Farewell Continental to the table.
Play It Again: The first 30 seconds of every song
Skip It: The rest of every song
5. My Dinosaur Life (2010)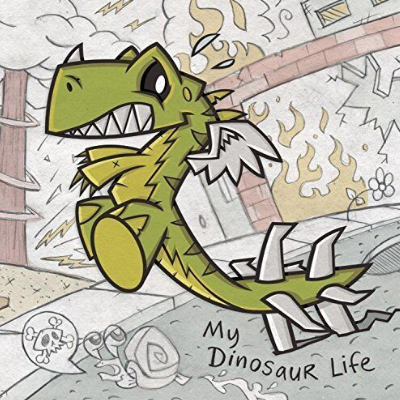 Fresh off the heels of an unimpeachable three album streak, Pierre decided he was fed up with making totally perfect albums with respectable artwork. Serving as Motion City's major label debut, "My Dinosaur Life" ironically takes the bite out of their previous works. Producer Mark Hoppus decides on this record to answer the question: "What if Justin sang karaoke on top of what appears to be AI generated backing tracks based on the prompt 'pop-punk'?" with markedly lifeless results. Granted, this was an incredible feat as AI prompts hadn't been invented yet. Perhaps Tom DeLonge gave Hoppus access to his secret government lab before the sessions started. We may never know. This album would be alarmingly respectable for a lesser band, but failed to bring the edge Motion City Soundtrack had come to be known for at the time. Also, seriously, what is going on with this album cover?
Play It Again: "Her Words Destroyed My Planet"
Skip It: "History Lessons"
4. Panic Stations (2015)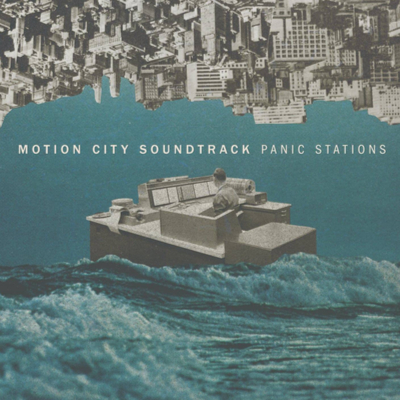 A good friend of ours once told us that this album was surprisingly great. We said "Alright, Phil. We'll give it a shot" and then proceeded to do the opposite of that for years. We'd already been burned by "Go" so how were we supposed to know that "Panic Stations" was actually a pretty decent offering? This one was recorded mostly live at Pachyderm Studios, where Nirvana famously cut "In Utero." Consequently, the album displays a rawness not heard since the band's debut. If you listen closely, you can actually hear Pierre and company attempting to impress the ghostly specter of Kurt Cobain, though our in-house medium tells us that he hasn't gotten around to listening to it yet. "Panic Stations" is by no means without fault, although it will definitely make you feel like you're back in your twenties for just under forty minutes until your knee starts acting up again. Sorry, we can't really help with that. Maybe try a brace.
Play It Again: "Broken Arrow"
Skip It: "Days Will Run Away"
3. Even If It Kills Me (2008)
If you're listening to this at work, try not to yell "oh, fuuuuuuuck yeah" within the literal first ten seconds of opening track "Fell In Love Without You," unless you happen to have a really good breakthrough on your current project. Chances are that your boss will have questions and "Jesse Johnson's synth riff fucking rips on this one, bro" will not suffice as an answer to any of them. Like its predecessor, "Commit This to Memory," "Even If Kills Me" continues to punch you in the head with hit after hit long after you've already crumpled to the floor. That is, of course, until it gets to its unfortunate Ben Folds impression, "The Conversation." It's a solid song but it makes us cry in the wrong way. Don't worry; the album jumps right back into the hits melee after, but damn… Could you have not saved the slow one for the closer, Pierre?
Play It Again: "It Had to Be You"
Skip It: "The Conversation"
2. I Am the Movie (2003)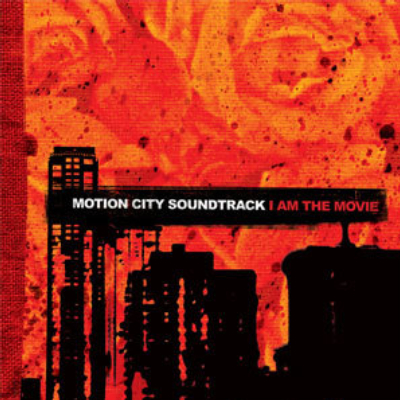 "I Am the Movie" finds Pierre pulling every influence he can think of out of his gigantic fucking hair and hurling them at the band with the force of an MLB pitcher. If you were to throw Fugazi, Superchunk, Pavement, and a few of your other favorite indie darlings into a blender, press the resulting goo onto wax, and then play it at 45 rpm instead of 33, you would get close to the frantic sound that makes up this record. Lead single, "The Future Freaks Me Out," is such an absolute banger that even to this day, acrophobic Pierre still makes sure he can hit those brutal falsetto notes for adoring fans nationwide. No doubt this one rips, but Motion City Soundtrack was merely slamming down the marble they would use to sculpt their forthcoming masterwork.
Play It Again: "Modern Chemistry"
Skip It: "A-OK" feels a little underwhelming after what could have been the perfect closing track "Autographs & Apologies"
1. Commit This to Memory (2005)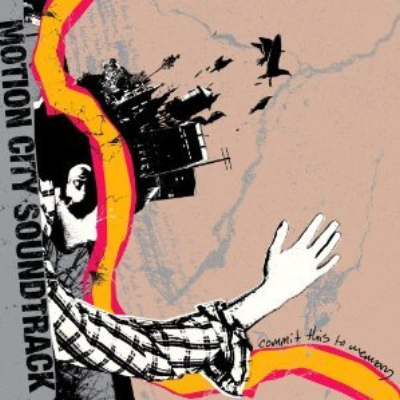 This album is so goddamn perfect that the band has gone on at least a hundred tours for it. Speaking of, if you know anyone with an extra ticket for the 19-and-a-half year anniversary show coming up this fall, we could use it! In no particular order, here is what is featured on this album; breakup songs, love songs, anxiety songs, depression songs, slow songs, fast songs, mid-tempo songs, songs with cool drum features, songs where Justin does that cool falsetto thing, plenty of stops where Jesse can do that neat little handstand thing on his keyboard, Patrick Stump guest vocals, Mark Hoppus guest vocals AND production – the list goes on longer than Pierre's list of things that make him nervous. All of these elements, of course, are wrapped up elegantly under the continuous and, at times, blatant theme of Pierre overcoming addiction and other personal demons. In an era predominated by literal party-rock anthems, he was able to find a way to make his personal journey to sobriety sound punk as fuck while simultaneously resonating with thousands upon thousands of fans who get blackout drunk at every anniversary show for the album.
Play It Again: Repeatedly with your car windows down
Skip It: Only if you hate having fun