Hold on, Waldorf, naptown, worldwide's Good Charlotte have been around for nearly three decades? Standing ovation for them, and actual pain for you! If we're being honest, where would we be now without this fun, fun, fun five-piece that is both doing weller than most, and truly loves the hell out of WWE Juggernaut Ashley Elizabeth Fliehr? Don't answer that. Anyway, haters gonna hate, but the band has seven studio albums, likely six more than your crappier crust punk band that drew five people to your most recent basement show, of which four-fifths in attendance were your significant others, and the other individual was the "door"man who had no door to open. We attempted to rank each LP below from worst to best, and we know, you think that they all suck.
7. Cardiology (2010)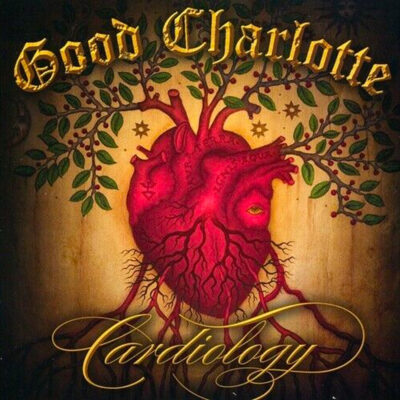 Hearts are quasi-important for staying alive, but sadly this effort, GC's fifth album "Cardiology," truly isn't. If "Cardiology" was removed from everyone's iPhones and brains as quickly as U2's "free" one was from yours, the overall career of Good Charlotte would have far less filler, much more killer, and this piece would be much chiller. We honestly don't think that the most ardent GC fans would miss "Cardiology" THAT much. Maybe we're wrong here just this once, but we know you're always incorrect in everything that you say, do, and have yet to do. Still, "Let The Music Play" would've been a solid addition to any GC LP, as it held up then and does even more so now. This album was the band's last before their almost four-year hiatus, and happily they returned closer to form with their next two LPs.
Play it again: "Let The Music Play"
Skip it: "Sex On The Radio"
6. Generation Rx (2018)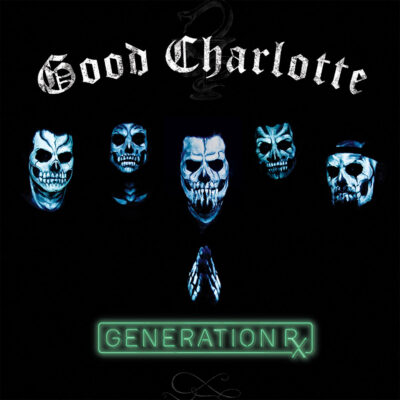 "Generation Rx" is the seventh LP from Good Charlotte, and their most recent full-length effort that you likely didn't know existed… Well you should! Much like their yet-to-be-mentioned third record, this one is dark AF, and catchy as Covid right this very moment. At just nine tracks, "Generation Rx," is GC's shortest album, but it honestly could've been shorter, despite the fact that this LP has FIVE freaking singles, or a solid four to five-song EP front-to-back. Even BAD Charlotte is GOOD music, so this very thoughtful, deliberate, and sincere collection of songs deserves your time, demons, and actual pain. Fun fact: The MUSYCA Children's Choir, which stands for Musical Youth of California and not Maryland, shines on track seven, "Leech," featuring Sam Carter of British metal act Architects, and track eight, "Better Demons," featuring Satan of Klezmer fame. The way you say you love us is by listening.
Play it again: "Shadowboxer"
Skip it: "California (The Way I Say I Love You)"
5. Youth Authority (2016)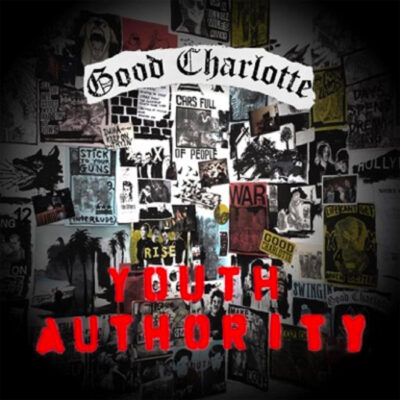 Life can't get much better: Good Charlotte's sixth album "Youth Authority" is the band's best album since 2007's "Good Morning Revival," and its first track "Life Changes" is among one of the better pop-punk LP opening songs… We own this statement! Also, in a manner that makes an Easter Egg look more like a cruddy ornament, the band proved that they were clever by closing this album with a song called "Moving On," when they had previously ended their 2002 breakout sophomore LP "The Young and the Hopeless" with its cool apostrophe slang version called "Movin' On"; we see you. It's clear that the band stuck to their personal five guns, kept fighting the good fight with swingin' hands, and proved that they had more of a reason to stay with "Youth Authority," as they literally are one for the youthful Hot Topic world.
Play it again: "Life Changes"
Skip it: "Cars Full of People"
4. Good Morning Revival (2007)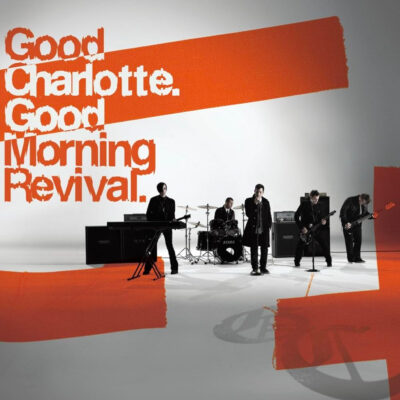 When one thinks of Good Charlotte, said thought typically doesn't include Orange County's Avenged Sevenfold, but GC's fourth album "Good Morning Revival" certainly changed that for many outside of the 714 with their MTV-staple single "The River," which featured A7X vocalist M. Shadows and the band's lead guitarist Synyster Gates. Working with Don Gilmore, who also produced the band's self-titled debut album and Linkin Park's first, GC incorporated more dance-rock and new-wave elements into this LP than any others up to that point, and fans all over the world ate it up, especially "Dance Floor Anthem (I Don't Want to Be in Love)," which was easily one of the more "pop" single in the band's saccharine-in-a-good-way catalog. Recorded in both Vancouver and LA, "Good Morning Revival" sounds huger than both Bowen Island and Van Nuys combined, and has the distinction of being very successful whilst being underrated. March on.
Play it again: "Misery"
Skip it: "Keep Your Hands Off My Girl"
3. Self-Titled (2000)
Little things that are far less complicated than whatever Avril Lavigne sang about: If you had a chance to catch Good Charlotte on tour with MxPx and Ultimate Fakebook on tour for this album, you caught a solid/unforgettable show, and are cooler than Stroke 9 fans wearing little black backpacks, but not as cool as Nine Days' peeps repeatedly cycling through the story of a girl. Your clothes never wear as well the next day, and you can literally hear the youth that is yet to be an authority in these songs. Basically, this LP has resonated so strongly with many fans young and old who claim it is their best, and will scold us in the comments for contradicting such an objectively/subjectively incorrect opinion. We hear you screaming, but you're wrong, and you should change your proclamations that do little to motivate anyone but your selfish selves.
Play it again: "Festival Song"
Skip it: "Change"
2. The Young and the Hopeless (2002)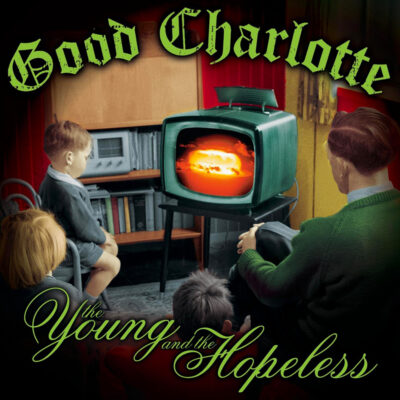 A new beginning? Oftentimes a band's second major label record is a version of its former on steroids, without reinventing the wheel that it once rode on. "The Young and the Hopeless" is just that in a nutshell, but with FAR more emotionless and riotous squirrels of all genders. Good Charlotte took over the rock/roll/pop/punk world with guyliner, spiky hair that skyscrapers were jealous of, and so much more with this fourteen-track LP, and have proof of such with sales of over three million in the United States, and countless poor imitation bands attempting to sing about high schools feeling more like a jail cell than a crab cake. Also, TRL in the early aughts owes this band several royalty checks till the day that this band dies, and then some, as their descendents' descendents have lots of looming expenses which include pounds and pounds of pomade.
Play it again: "The Young & the Hopeless"
Skip it: "The Day That I Die"
1. The Chronicles of Life and Death (2004)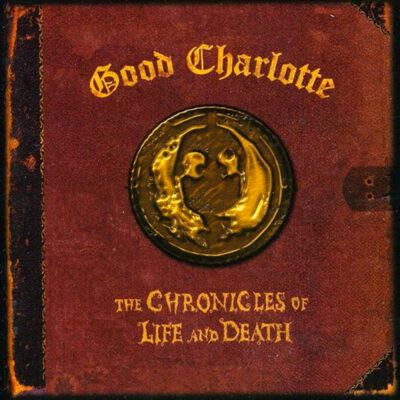 The Madden Brothers, Sir Joel and Corporal Benji, plus guitarist Billy Martin, bassist Paul Thomas, and former drummer Chris Wilson, also of the underrated (The) Summer Obsession after his GC departure, made a perfect record called "The Chronicles of Life and Death," which includes zero "skip it" tracks here; Dean Butterworth joined the band just one year later, and that lineup still stands today, which is a great feat in ANY musical genre. Anyway, this specific gold medal-winning placement may shock and/or offend anyone who ever heard of Good Charlotte, but that's just what we believe, and we like being far from predictable whilst telling the truth! If you ever wanted to hear GC if they listened to more Silverchair than H2O, then this third album is for you. If not, maybe walk away or something? Seriously, we don't care in this world or any other.
Play it again: Track 1 till the end of the individualized bonus track
Skip it: Purgatory