I genuinely don't think I'm being hyperbolic when I say: if you disagree that Devo is one of the greatest rock bands ever to grace this planet then I hope you get run over by a cement mixer. Here's a ranking of all their studio albums, but make sure to check out their live ones, early "Hardcore" demo releases, the self-parody EZ Listening Disc where they re-recorded their hits as Muzak…oh, and, what the hey, their cover of Witch Doctor in the Rugrats Movie. You're due for a rewatch.
9: Total Devo (1988)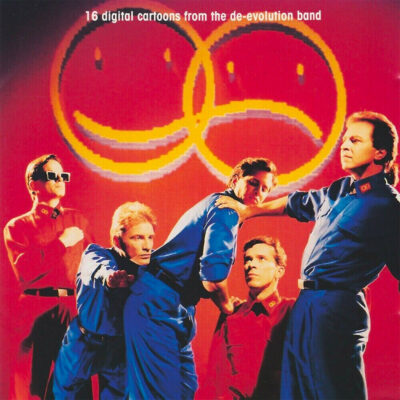 Devo's 7th studio album was their first without drummer Alan "the human metronome" Myers, and folks, he dodged a bullet. The spud boys tried to get butts out to the dance floor with this bland techno-pop, but frankly I'd rather sign mine up to test rat traps on. Musically, this proves their de-evolution theory, though! Maybe that was the point?
Play it Again: "Plain Truth"
Skip it: (Hank Hill mortified voice) "Sexi Luv"
8: Smooth Noodle Maps (1990)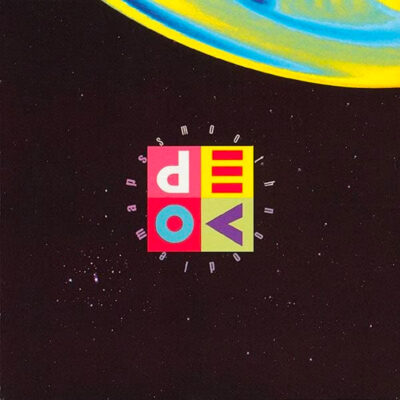 The last album they released before calling it quits for the majority of the 90s. And, it was a well-earned respite, because these guys sound tired. One big redeeming aspect of this one was the Devo "uniform" for this era was straight-up leisure suits, and c'mon, that's pretty funny.
Play it Again: "Post Post-Modern Man" is darn catchy.
Skip it: "Devo Has Feelings Too"
7: Shout (1984)
Stuff you'll find on "Shout": the dinkiest synth trumpet sound you ever heard, Mark Mothersbaugh sounding like Sting sometimes for some reason, and a pretty solid Hendrix cover. Luckily, this sounds as though it's likely what Paul Reubens heard and enjoyed enough to hire Mothersbaugh to score Pee-Wee's Playhouse. Imagine if that position had gone to Hans Zimmer??!
Play it Again: "Here To Go"
Skip it: "Puppet Boy", and this is coming from a dude who really, really likes puppets.
6: Something For Everybody (2010)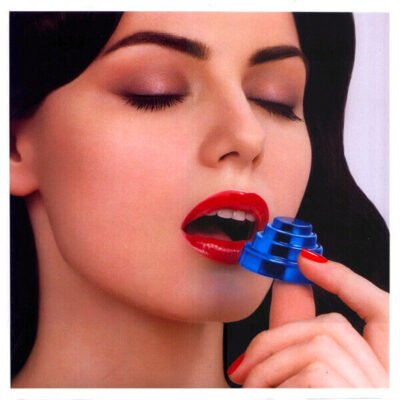 Devo's big comeback record doesn't disappoint. A solid record that sincerely doesn't sound at all like music made by dudes approaching their 70s. Hell, for all we know they ARE robots!
Play it Again: "March On" sounds like deranged Disneyland parade music (this is a compliment)
Skip it: "No Place Like Home" is a ballad (this is derogatory)
5: New Traditionalists (1981)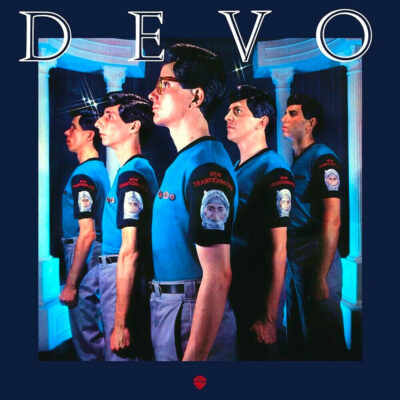 Now we're talkin'! The follow up to their most popular album found them actively seeking to reject their newfound post "Whip It" fame and firmly digging their heels back into being uncool and proud of it. Also, it's the one with the plastic pompadours.
Play it Again: "Pity You" (extremely underrated track)
Skip it: "The Super Thing"
4: Duty Now For the Future (1979)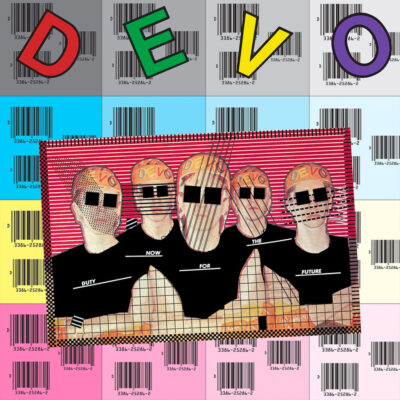 Hell yeah. In a sea of bangers, gotta give a special shout-out to "Smart Patrol/Mr. DNA" for containing one of Bob Mothersbaugh's career-best guitar solos. Heck, the same song's even one of Mark's best synth solos. Dang, should this be ranked higher??
Play it again: "Wiggly World" (bet you thought I was going to say "Smart Patrol", huh?)
Skip it: "Triumph of the Will"
3: Oh No! It's Devo (1982)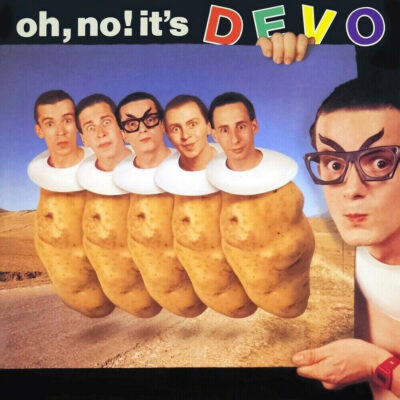 A potentially controversial rank position, but I'm ready to defend myself. I'm talking physically, too. Even if it boiled down to fisticuffs, I think I'd be able to hold my own… we Devo freaks aren't an especially buff bunch, but we do fight very dirty. Anyway, this album rules.
Play it Again: Tie between "Patterns" and "Big Mess", but they're one after another on the tracklist so, easy enough!
Skip it: "What I Must Do"
2: Freedom of Choice (1980)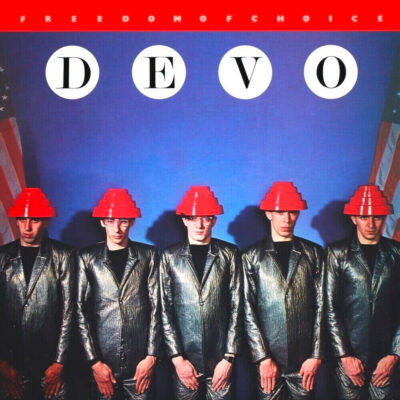 Between Whip It, Girl U Want, and the introduction of the now-iconic Energy Dome look, this album may be the "obvious" one… but bread is an obvious food, and it's still absolutely delicious.
Play it Again (and also at my funeral): "Gates of Steel"
Skip it: Well, "Whip It", because you'll hear it soon at some point one way or another. Probably a commercial or something.
1: Q. Are We Not Men? A. We are Devo! (1978)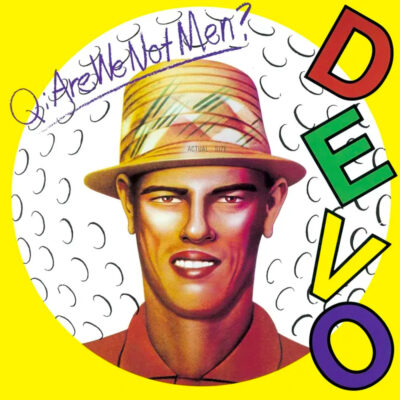 Any one of these songs could, and should, replace the Star Spangled Banner as our National Anthem.
Play it Again: "Uncontrollable Urge" of course
Skip it: None, but let's say "Mongoloid" just because it'll get stuck in your head and you'll go around singing that unsavory term.